Captain Aaron Brower has dedicated his life to helping anglers have the perfect day on the water, create incredible memories, and land big fish. He offers a variety of trips in the Florida Keys including inshore, offshore, and longer trips to the Dry Tortugas. When you are booking your trip, Captain Aaron is glad to answer any questions and make sure you book exactly the kind of trip you want.
Groups of friends and families are just as welcome as experienced anglers looking for their next big fish. As a family man, with 4 kids of his own, he understands how to provide a family friendly age-appropriate day on the water. All the necessary gear is provided as well as caring for your catch. A fishing charter with Captain Aaron Brower on the Buzz On is Islamorada Fishing at its finest. Captain Aaron was born and raised in South Florida, he knows these waters because he has fished them for 40 years. Whether it's dolphin (Mahi Mahi), grouper, snapper or sailfish (just to name a few) Captain Aaron knows some of the best fishing spots in Islamorada.
Captain Aaron runs the "Buzz On", an Islamorada Fishing Boat 46′ Whiticar built in 1974. This vessel has beautiful lines and is one of the most seaworthy boats out there. Over the years she has been meticulously maintained and upgraded. Aaron re-powered the boat several years ago with twin 490 Cummings. The boat cruises 26 knots, has all the modern electronics, has air conditioning, an inside head, and a new salon. The cockpit holds three chairs, two live wells, a transom fish box, and a 300lb ice box to keep all your fish nice and cold. If you are wondering about the name, Aaron named it after his father "Buzz". After he passed away Captain Aaron paid tribute to his dad by naming the boat "Buzz On."
Trips range from 1/2 a day to extreme (12 hours). You can also elect to target swordfish on a daytime or nighttime trip. If you aren't sure these trips fit your needs, or have special requests, make sure you contact Aaron. He will do his best to customize your day on the water to fit your needs.

Call Aaron today! 888-302-0830
Captain Aaron and the "Buzz On" compete in Key West & Islamorada Fishing Tournaments. His notable wins include:
1st place: The Celebrity Redbone Al Flutie Sailfish Tournament
1st place: The Islamorada Women's Sailfish Tournament (2 times)
2nd place: The Don Gurgiolo Sailfish Classic
Top 10: The 2010 Gold Cup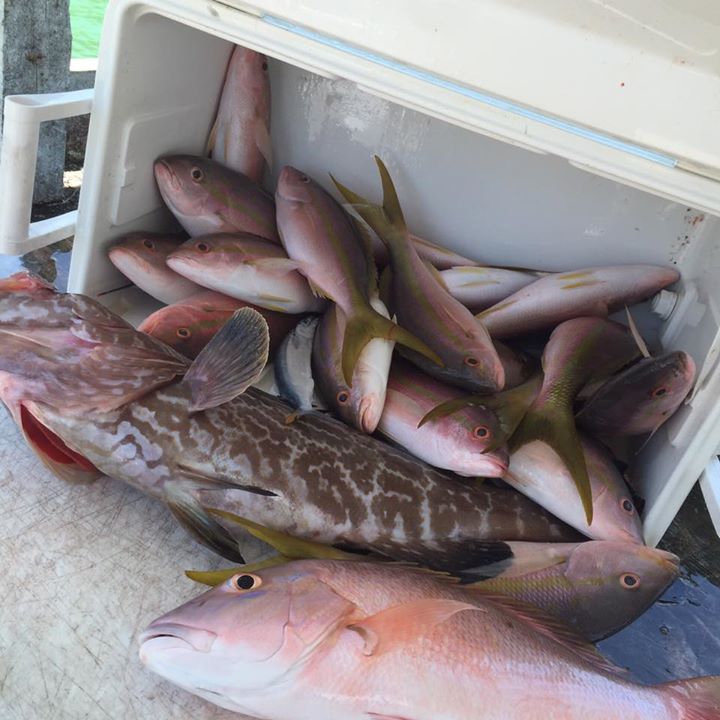 Buzz On Fishing Charter's is Located at the iconic Bud n Mary's in Islamorada. Islamorada is known for great year-round fishing. There is always something biting and you usually don't have to go far to get into the action.
October – January
Sailfish, speed demons of the sea, start showing up in the fall and their numbers keep increasing through the winter. These fish are an absolute blast to catch on light tackle with live bait. On top of that, sailfish are often a couple of miles from shore. In fact, Captain Aaron has caught them in water as shallow as 12 feet.
Rounding out the fall-winter fishing are kingfish, wahoo, blackfin tuna, swordfish, sharks, jacks, barracudas. While the reef species such as yellowtail, mutton snapper, mangrove snapper and all varieties of grouper are biting year-round (and swordfish). Some of these fish are excellent table fare and some of these species are notoriously hard fighters.
February – April
Count on great sailfish fishing right up until April. In fact, in the Spring, sailfish can school up in a phenomenon known as "Tailing Sails". Dozens of sailfish will be right at the surface riding the current. This specter can lead to absolutely insane sailfish fishing.
Fishing for all of the reef species, and swordfish, remain strong through the winter – spring transition. Cobia fishing picks up quite a bit during this time and dolphin (mahi mahi) begin showing up around the end of March.
May – September
Late spring, through the summer, and into the beginning of fall is prime dolphin season. This is a perfect time to fill a cooler with a fish that is abundant and some of the best eating fish anywhere.
Sailfish are still around in May but aren't as common. The good news is that marlin numbers increase and billfish fishing peaks in the Spring and Summer. All of the reef species and swordfish are still biting as well.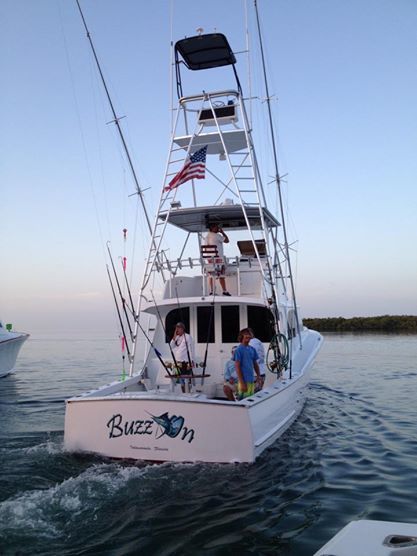 Islamorada is a great vacation destination and Captain Aaron is happy to recommend places to stay and things to do during your vacation in Islamorada. You can learn more about Islamorada on its Destination Page.

---
About Fin & Field
#FinandField #FYNA #DreamBig2016
Fin & Field is all about finding your next adventure. We're working hard to provide the most comprehensive listing of services, reviews, and far reaching community available to help you take the guesswork out of planning your next adventure.
We believe in the ethical pursuit of hunting and fishing adventures and support taking from the land only what you can use and leaving it in better shape than you found it.
Tight Lines & Happy Hunting!
Visit us at www.finandfield.com