The Most Interesting Sportsman in the World award goes to those who capture the essence of what it means to be a fisherman, hunter, and outdoor adventure and inspire others to experience the outdoors along the way. The award has gone to three individuals to date, and we are excited to announce that the newest winner is NASCAR driver, Ty Dillon – The youngest winner to date! Join us in congratulating Ty and read on to learn about his career and adventures in the outdoors.
The Dillon family are NASCAR royalty, playing at racing's highest level for generations. Ty's grandfather built Richard Childress Racing (RCR) into one of NASCAR's top teams with his hunting buddy, Dale Earnhardt Sr.. Driving the famed black #3 car, Dale would win 6 NASCAR Championships with RCR.
A native of Welcome, NC, Ty is the son of Mike and Tina Dillon. Tina is the daughter of NASCAR Hall of Famer and RCR owner, Richard Childress. Mike is a former NASCAR driver and the current RCR General Manager. Ty's older brother, Austin Dillon, is a fellow NASCAR driver. Ty grew up in garages and around stock car tracks with names like Earnhardt, Johnson, Martin, Jarrett, Wallace, Gordon, and France as mentors.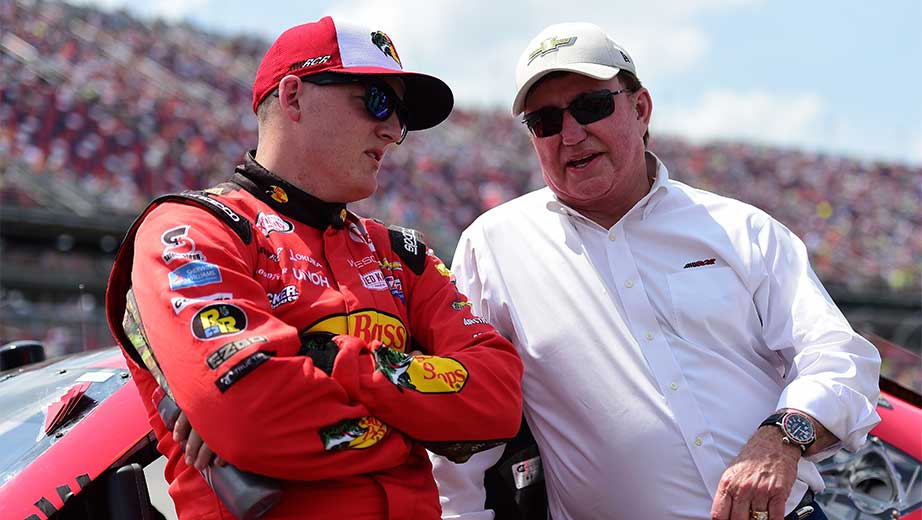 Today, Ty and Austin proudly continue the RCR tradition, racing the #3 car. Ty races the #3 car in the Xfinity series and Austin races the #3 car in the Cup Series. 2017 is Ty's 1st full-season in the Monster Energy NASCAR Cup Series, the most prestigious NASCAR series. He's gunning to take home the Sunoco Rookie of the Year honors in his #13 GEICO sponsored Chevrolet for Germain Racing (Germain Racing and RCR formed an alliance in 2014). Ty's #13 currently stands at 22nd in the series, just ahead of his brother, Austin, in the #3 car and Dale Earnhardt Jr. in #88. With upcoming races at the Coca-Cola 600 in Charlotte on Memorial Day, The Bass Pro Shops NRA Night Race at Bristol Motor Speedway, and the Ford Ecoboost 400 at Homestead-Miami Speedway we're exciting to see how Ty fares through the rest of his rookie year. You can see the complete schedule on the official NASCAR website.
Ty got his start as a sportsman long before getting behind the wheel. While racing is in their blood, it was his family's passion for the outdoors that helped shape the man Ty would become. Though NASCAR was the family business, Ty spent his childhood riding bikes, fishing the local ponds, and just playing in the backyard.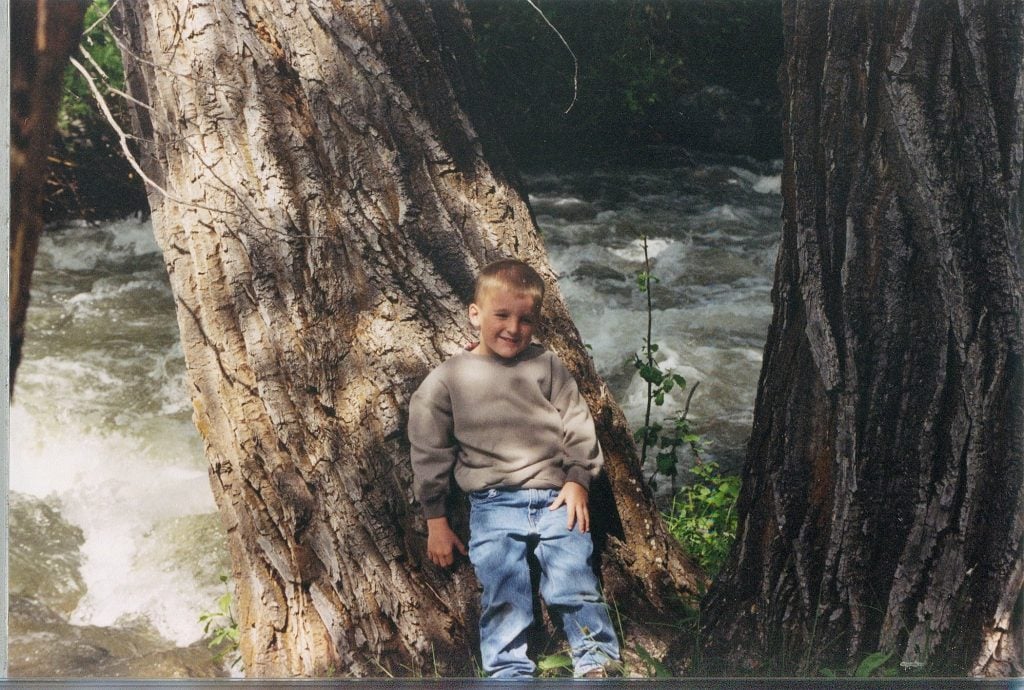 He first picked up a rifle at 8 years old when older brother was preparing for his first hunt. Ty was instantly hooked; all he wanted to do was join Austin and their grandfather on the deer hunt. To his dismay, he was deemed too young to join them on that adventure. But he didn't have to wait long – a year later, his grandfather invited him on his first whitetail deer hunt. Joined by family and friends, they went to Texas around Thanksgiving and Ty harvested his first deer and the first of many hunting stories! To this day, Ty hunts that same lease with the same crew – continuing the Dillon tradition into the next generation.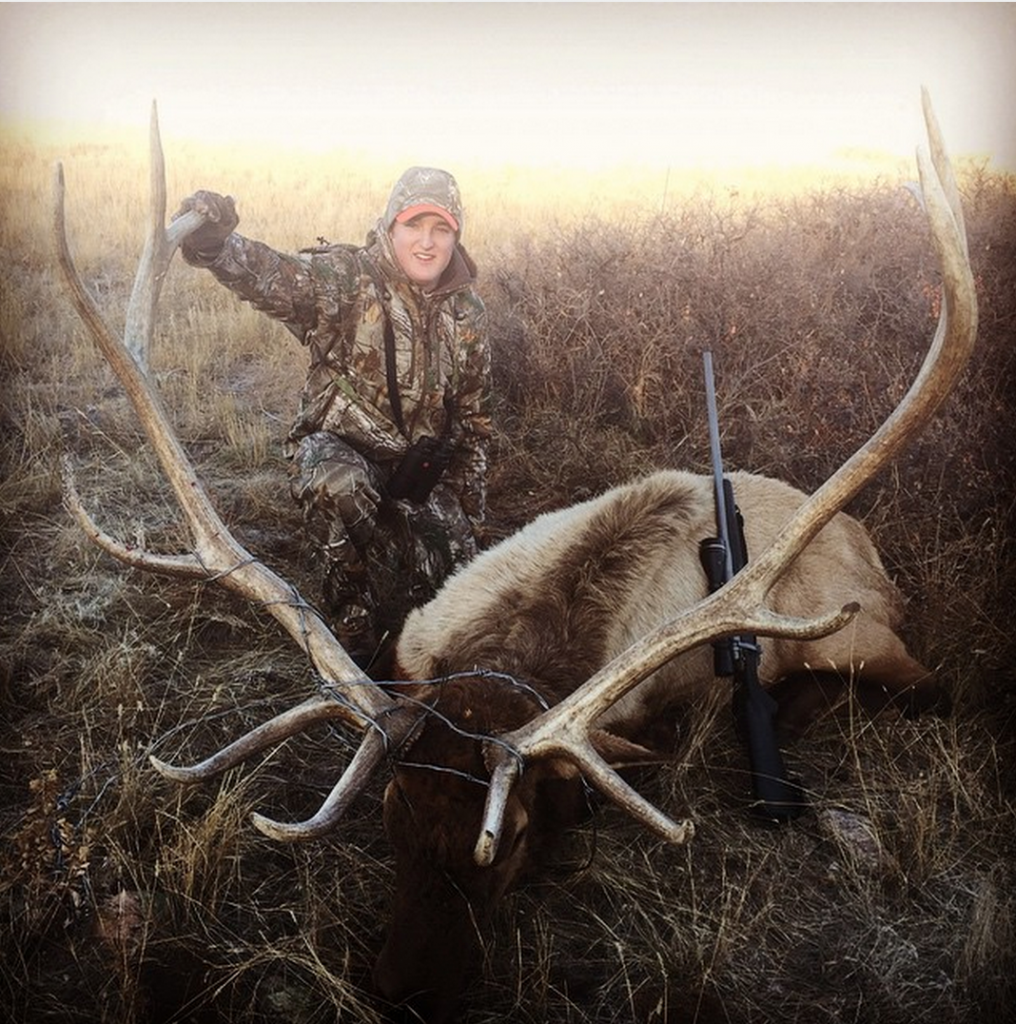 Asked what sparked his passion for hunting at such a young age, Ty talks about being immersed in nature, sharing the experience with others, hearing their stories, and becoming part of a lifestyle with a long and proud tradition. His dad, grandfather, and brother made hunting a regular activity. As a family they continued to deer hunt, but also branched out, traveling to a lot of spectacular places along the way.
Ty's most formative trip was a moose, mountain goat and caribou hunt in Old British Columbia when he was 13 years old. The hunting party landed on a little pond in a floatplane and stayed in tents for a week. The first few days they put in some serious miles stalking the game animals, mostly in the rain. Ty remembers taking off after a mountain goat and nearly slamming into a bear and her cubs in the pursuit. Forced to abandon the chase, Ty's exhaustion got the best of him. Back at camp, Ty begged to go home. But his dad convinced him to stick it out, and over the next few days, Ty found reserves he didn't know he possessed. He saw amazing country, heard wild stories, bonded with family and friends, and eventually got his first moose. This trip taught Ty what it takes to be a true sportsman – pushing one's skill and endurance in country few are lucky enough to experience.
At a young age, Ty was acutely aware of how special such experiences were –  that not everyone was as fortunate. One trip he felt particularly lucky to take was with their family friend, Johnny Morris, founder of Bass Pro Shops. The hunt took place in the glacier ringed mountains of New Zealand – terrain so rough that it was only accessible by helicopter. The views from the helicopter and mountain tops were breathtaking. So was the red stag, tahr, and chamois hunting!
Ty's one and only African safari, so far, came at age 18, with his grandfather and brother. His grandfather had hunted in Africa before, but never in Tanzania, making it a new adventure for all of them. They landed in a small plane on a grass runway deep in the bush and got busy hunting plains game. The trip was interrupted when they ran into a gang of poachers! Coy about the details, Ty teased that he might make a movie about what happened next! He did reveal that they got to see first hand how the game wardens in Tanzania respond to poachers…
In addition to these grand adventures, Ty stays close to his roots. He still hunts deer and elk in Texas, New Mexico, and Arizona. Beyond hunting, he'e is an avid mountain biker and spends most of his outdoor time cranking the pedals – it's how he stays in shape for racing!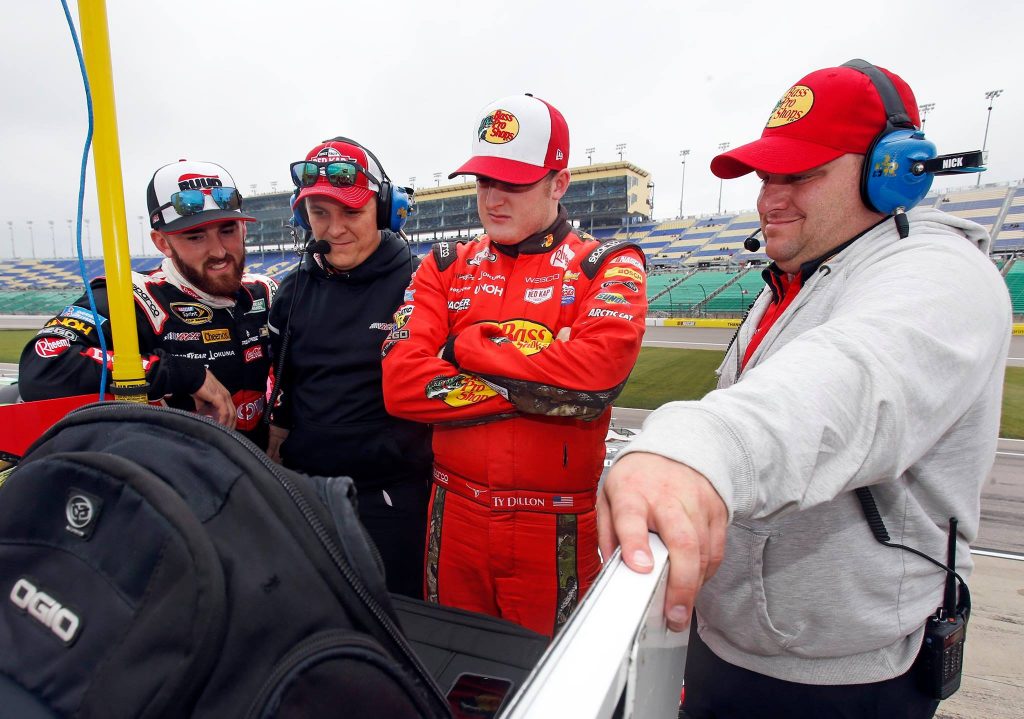 Ty tells us that the qualities that make him a successful race car driver were forged by his adventures outdoors. As with hunting, stock car racing requires deep dedication and hard work. You don't hunt a grizzly bear on your first hunt, and you don't show up at the Daytona 500 expecting to win. You have to learn, develop, and practice your craft.
While racing was not a childhood dream for Ty, it didn't take long for him to discover his passion for the sport. At 13, he saw some kids practicing on the quarter mile track, and the next day he and his brother asked if they could try their hand at racing. The next week, they went to Charlotte and did laps all day – even managing to spin out a few times. Ty was hooked
Sure enough, racing was in his blood. His family made it clear that he and his brother, if they were serious, had to work hard and earn everything for themselves and both took that to heart. Early in his racing career, Ty travelled the country, doing 70-80 races a year, moving to a harder series each time he racked up some wins. 2011 was Ty's rookie year in the ARCA Series, he won 9 races – and graduated high school! That success drove him to race professionally.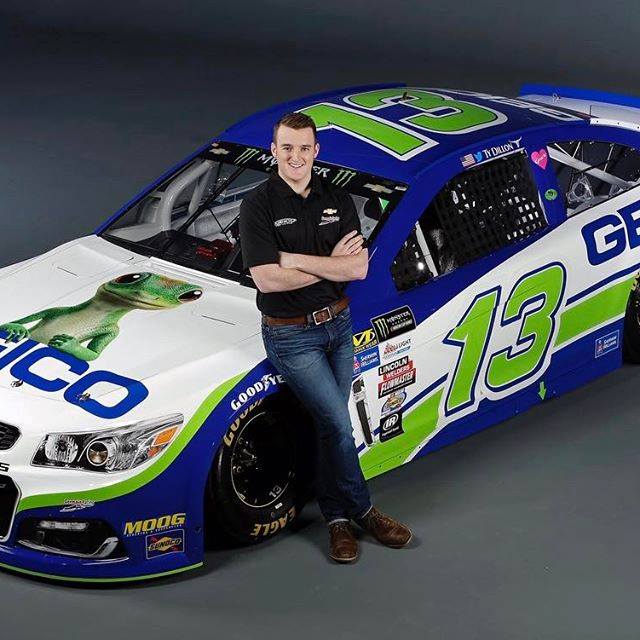 He raced full-time in the Camping World Truck Series in 2012, bagging a slew of top 10 finishes – and first place at Atlanta Motor Speedway. He enjoyed even more success in the Camping World Truck Series in 2013 and finished 2nd overall. He also started racing in the Xfinity Series in 2012, though his focus remained on the Camping World Truck Series until 2014. In 2014, he was 2nd in the Rookie of the Year standings in the Xfinity Series. In 2015, Ty finished a career-best 3rd overall in the Xfinity Series.
At this point, Ty has racked up 13 wins across 6 different NASCAR series and 1 ARAC series. Those wins include 1 NASCAR Xfinity Series and 3 NASCAR Camping World Truck Series, and have earned him sponsors like Bass Pro Shops and Tracker Boats. Throughout this meteoric rise, Ty has used his evolution as an outdoorsman as a model for his racing career.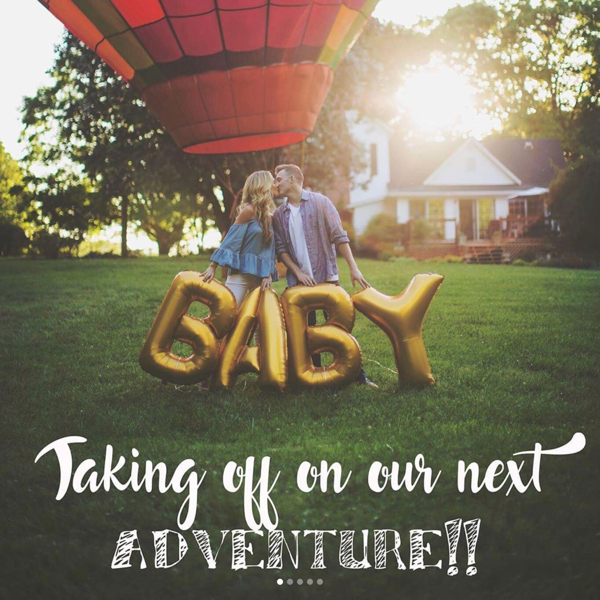 While having all this professional success, Ty met and married Haley Dillon. They are expecting their first baby in November of 2017. Ty says the best advice he has for parents is to "be outdoors with your family as much as possible. Just go in your backyard, county park, or out in the country. You will see beauty that you can't find even in the best cities. You will grow an appreciation and love for the world that you won't get otherwise. Mountains, trees, rivers, lakes, sunrises. Appreciate life in its fullest form, not what you see on TV, but experience it in person. The world would be a better place if everyone got that perspective."
That might be the best parenting advice we've ever heard!
To wrap up, here is the Top 15 Q&A with Ty Dillon:
F&F: What is the best part about hunting?
TD: The hunt itself is great but the memories are the best part. Sharing the experience with others. The bonding with family and friends is what will always keep me coming back. Hearing my grandfather, father, and Johnny tell stories is something I will never forget.
F&F: Why do NASCAR and hunting go so well together?
TD: NASCAR and hunting go hand in hand because of the adrenalin rush. Stalking game and fighting for position on the track give you the same kind of rush. Also the preparation is very similar and both require patience. Week in and week out you have to do the preparation to set yourself up for success.
F&F: Hunting and fishing is a major part of your family life, so we have to ask, does that include your wife? Is the outdoors something you share with her?
TD: My wife mountain bikes, fishes, and hikes with me. She hasn't been hunting yet but she is interested.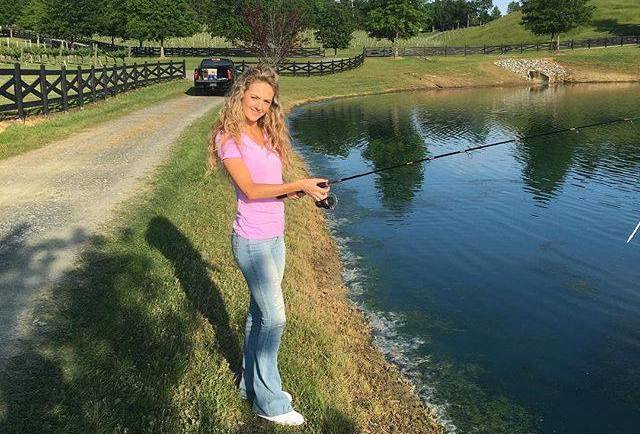 F&F: Other than family, who do you look up to?
TD: I look up to my veteran teammates at RCR.
F&F: Are you still into football and sports? What teams do you follow?
TD: I am a Panthers fan. I love football and fantasy sports. I am also a big Atlanta Braves fan. Chipper Jones is an sportsman too! I am a Charlotte Hornets fan, Haley has spent two years cheerleading for them.
F&F: Ok, speaking of the Hornets. Have you ever met Charlotte Hornets owner, Michael Jordan?
TD: No! But Haley has and I am jealous.
F&F: You left out Carolina and Duke, who do you root for?
TD: Neither! I pull for that other little school, Wake Forest. I get to sit back and make fun of Carolina and Duke equally.
F&F: What is your best outdoor adventure, if you had to pick just one?
TD: If I have to pick one, it would be the trip to New Zealand. The landscape was so beautiful. Also, the helicopter rides into the rough mountain terrain was thrilling and maybe a bit dangerous!
F&F: Bow or Rifle?
TD: I have done more hunting with a rifle, but an elk bow trip really cemented my love of bow and arrow hunting. All I want to do now is bow hunt! Putting the hunt together is more of a challenge and you get more of a rush from having to be 35-75 yds from your target.
F&F: Tell us about your family's commitment to conservation?
TD: We are all conservationists at heart, we love hunting and are committed to preserving the land and the animals. I was raised with conservation at the forefront of my hunting activity. My grandfather owns a Montana ranch with a large conservation easement to protect the elk and other wildlife. We also have a duck conservation area in North Carolina. I am part of the Congressional Sportsmen's Foundation along with my dad, grandfather, Johnny Morris, and others. Part of their mission is to lobby for conservation in Washington, D.C. More than ever I am committed to leaving things even better for the next generation.
F&F: Do you fish much, sounds like mostly hunting?
TD: I love to fish! I fish bass in local farm ponds. I caught a 65 pound salmon on the British Columbia trip. I also had the opportunity to fish in Nova Scotia and I caught a 400 bluefin tuna! I would fish more but between family, racing, mountain biking, and hunting I don't have much spare time.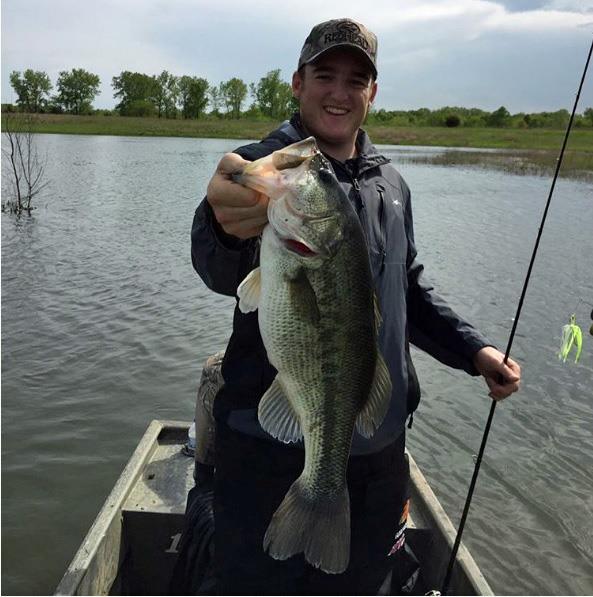 F&F: What is on your bucket list?
TD: The last race of the year is in the keys, I would love to do some marlin fishing!
F&F: We might be able to help with that! We have a number of great boats in the Florida Keys. We also sponsor a number of big tournaments. The White Marlin Ope, Big Fish Classic, Pirates Cove Billfish Tournament, Bisbees, and Jimmy Johnson Quest for the Ring to name a few. You know, just in case you and your brother want to get competitive with the fishing!
F&F: NASCAR is tight community. How many of the other drivers are avid outdoorsmen?
TD: Quite a few other drivers hunt and fish. Jeb Burton hunts a lot. His brother does too. Tony Stewart is a fisherman. Ryan Newman hunts and fishes. There are of course many many more but those come to mind.
F&F: Who is the best sportsman? Who takes the bragging rights in the garage?
TD: I believe I am the best at anything I do! My grandfather is the best hunter in the garage and he has taught me everything I know.
F&F: Anything else you want to say, in closing?
TD: My love of the outdoors is something I will pass on to my kids. Love for the natural world around you is easy to teach but rarely taught. I will show them the woods and let them find their passion. Also, safety first, learn to do things the right way. Teach kids how to be safe and respect the resources and they will have a lifetime of enjoying outdoor adventures.
We couldn't have said it better ourselves. One more big round of congratulations for Ty Dillon, The Most Interesting Sportsman in the World!
Read about the past winners:
Editorial Contributor – Lewie Aldridge

---
About Fin & Field
Fin & Field is changing the way sportsmen find, compare, book and share their fishing and hunting adventures. We've consolidated the hunting and fishing industry into a powerful marketplace that connects sportsmen and operators (charter boats, fishing guides, hunting guides, lodges, marinas, outfitters, outdoor brands, and more). We're using technology to drive more meaningful, fun, and efficient communication that's making it easier for sportsmen to get the information they need to do what they love.
Book your next adventure at www.finandfield.com.