Fall is just about here and that means it is time for us to add another name to our list of the Most Interesting Sportsman in the World. For the fall of 2016 we are adding Paul Bourcq to the list! Paul may not have had a traditional introduction to fly fishing, but he sure made an impact in the sport.
Our newest Most Interesting Sportsman in the World fished voraciously as a kid. His earliest memory is of catching trout with his little sister and watching them swim around in a bucket. As the trout were swimming around in the bucket his sister asked if they could jump out, of course Paul said "no". Right away his sister looks over the edge of the bucket and a trout jumps right up into her face. She freaked out and still wont go fishing to this day.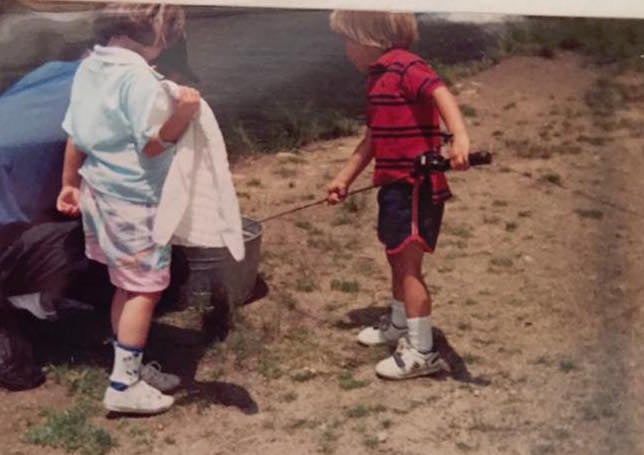 If that experience made an impression on his sister, it certainly made an impression on Paul. As he was pouring the fish back into the lake from the famous bucket, he remembers looking down and trying to figure out how he could catch even more fish next time. At 31 he freely admits he has thought about fishing every day of his life since then.
Paul grew up with meager means, and his father was killed in a car crash just before he was born. Without any anger or a chip on his shoulder, Paul explains that these were just the facts of his life. The cards he was dealt. As a result, Paul had to work very hard to pursue his passion for fishing. Paul is nothing if not resilient and resourceful. He saved his lunch money so that he could buy a combo rod-and-reel at Walmart. He did his homework on the bus so he could fish when he got home. He lived in the woods of rural North Carolina and explored the nearby trout creeks, bass ponds, and any trickle of water that might hold fish.
At school his friends talked about going fishing with their dads and Paul would ask them "20" questions. Where did you go? What did you use? What did you catch? He longed for someone to teach him how to be a better angler, he wasn't trying to be better than anyone else, but just wanted to be better tomorrow than he was today. As it was, Paul was completely self taught. By the age of 12 he had developed his own understanding of fish behavior, his own fishing style, and how to successfully catch fish with cheap equipment. By 16 he started driving and got a job, not surprisingly he spent all of his money on fishing. Fishing consumed his life more than friends, parties, and girls.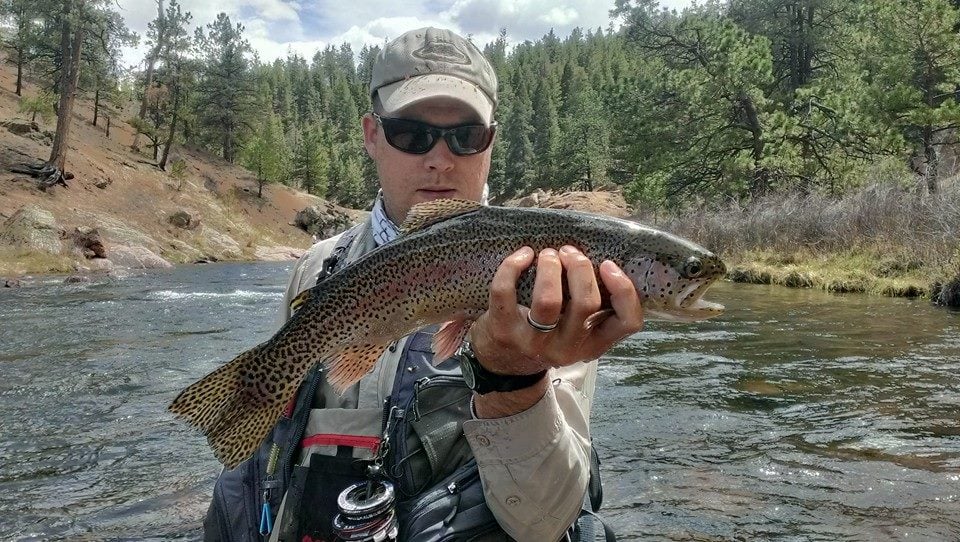 Paul was 18 and in college when he finally got introduced to fly fishing. He had to take a "Recreation" course. When he saw "Fishing" on the list he couldn't believe his luck that you could get 2 credits for fishing! He discovered fly fishing and bought his first fly rod combo. He practiced incessantly on the Tuckasegee River, a late harvest stream full of trout. He got his first fly-caught trout (a brook trout) on a size 16 caddis. The experience of watching the trout rising up, eating a dry fly, and being brought to hand was a galvanizing moment in his life. Paul realized he had missed a really amazing part of the sport. Immediately he studied fly fishing techniques and used the knowledge to become a better all around angler. With the fly rod he chased wild trout, bass, and anything else that swam close by.
One day, back on the Tuckasegee, he was flogging the water. All the while he was watching another angler catch fish one-after-another. When he tried to strike up a conversation the other angler shut him down "son, I've figured this out because I have been doing it a long time, you will have to put in the time and figure it out yourself." The attitude of secrecy miffed Paul and he decided "if I ever get good enough to show people how to fish, I wont hold anything back."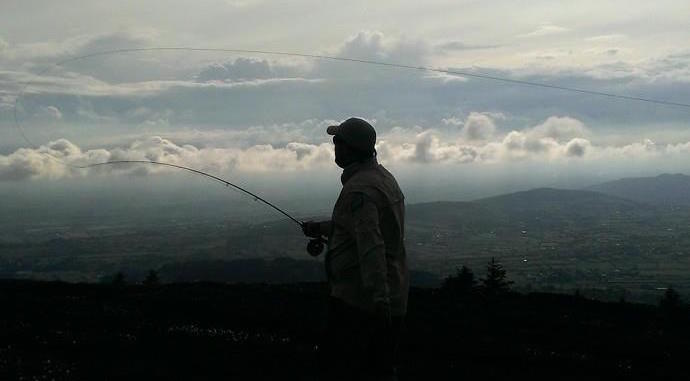 By 2003 Paul still had no formal fly fishing instruction and could hardly cast, he hacked away at the water, but managed to catch some fish. This was about to change when he met Gordon Vanderpool on the river one day. He knew Gordon was a guide and he was eager to learn as much as possible about fly fishing. Paul walked up to Gordon and said "hey, you're a guide, right? I live around here and would love to fish with you some time. I hear you are good and want to know what you know." It was the start of what remains one of his best friendships today.
Gordon watched Paul fish and saw that he needed better skills, but also recognized that Paul was naturally fishy. Gordon took Paul under his wing and worked on his casting and also introduced Paul to competitive fishing. Gordon had just started the North Carolina Fly Fishing Team. At first Paul could not imagine competitive fishing, in fact it sounded like the dumbest thing he had ever heard, why would you compete at something as personal as fishing? Gordon explained to Paul that at the end of each competition the anglers all share what they learned, review the flies they used, and work together to improve… that finally peaked Paul's interest and he joined the NC Fly Fishing Team.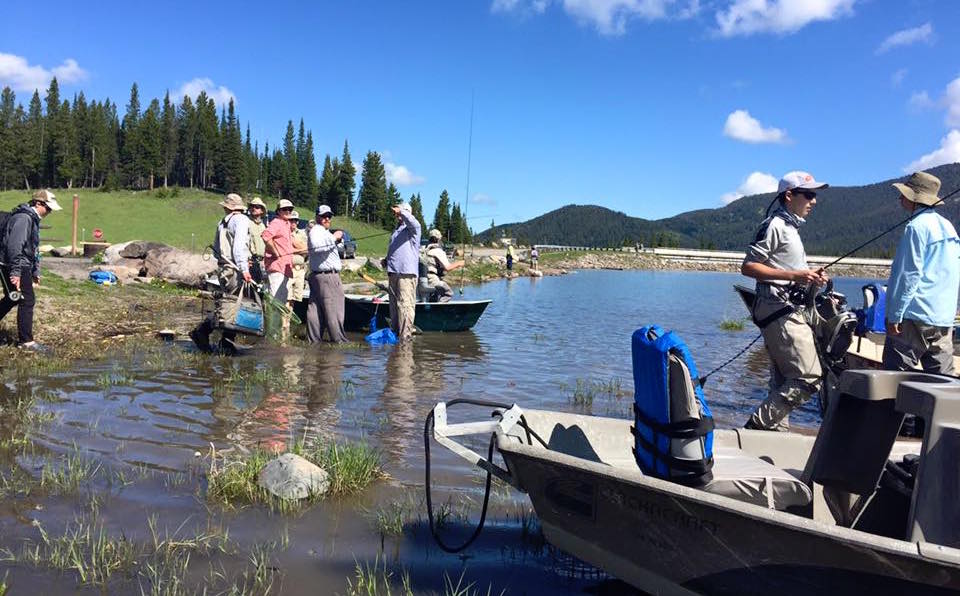 Paul's skills improved rapidly, he could not have hoped for a better learning environment than being surrounded by the best fishermen he had ever met. In his first competition, in the Fall of 2009, he finished in 2nd place. But then in his second tournament he placed 2nd to LAST. The failure motivated him more than anything because he realized how much he still needed to learn, and he wanted to learn it ALL. In total he fished 5-6 competitions in 2009, earning 2nd place several more times. The following year he won his first major competition and scored a 2nd place finish in a casting contest. Over the next couple of years Paul became the quiet star of the NC team and eventually, in 2011, he became the team president.
When Paul heard that Fly Fishing Team (FFT) USA was looking for place to host the next national championships he decided that NC should bid. Everyone told him that it would never happen, but Paul found no harm in asking. He did ask, and the 2011 National Fly Fishing Championship was held in Cherokee, North Carolina! Paul was always into photography, so he filmed AND competed in the event. This was the start of his second passion, the visual documenting of everything related to fishing.
Around this time is when Paul became obsessed with the fly fishing techniques used by the Czech and French teams in Europe. He realized that FFT USA had never won a team medal internationally. Paul became a proponent of Euro style fly fishing techniques and a believer that the USA team could be competitive internationally. His mission was to change fishing from a tight-lipped sport to one where people could talk about what worked, what didn't, and what they learned. He knew that working together was the best way to raise the level of fishing across the board in the US.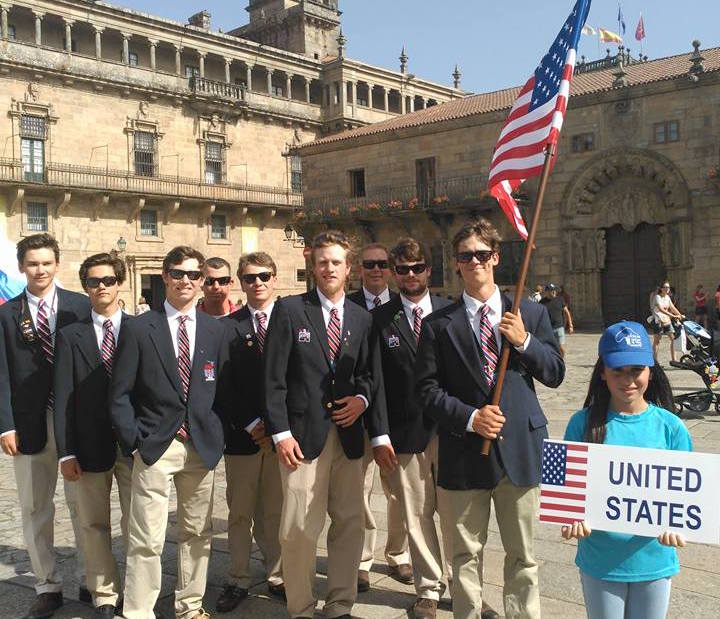 In 2012, less than 3 years after his first competition, Paul earned a spot on FFT USA. That year he also got involved with the USA youth team when he helped coach a clinic. Shortly after that first clinic he became the head coach of the youth team. This was another pivotal moment in Paul's life. Harking back to his pledge to teach people to fish, Paul embraced coaching the youth anglers and found it more fulfilling than all of his personal competitions combined. Later that year, with the help of his fellow FFT USA member Chris Lee, they coached the youth team to their first ever medal with a team silver. Paul continued to film and document the youth competitions and parents of the team proposed a tv show.
Paul produced "In the Loop" and in the first year the show had great ratings. Because of the shows success, Paul got approached about shooting commercials, brand videos, etc… for the fishing industry. That was the start of Drift Media in early 2013.
For the 2013 Fly Fishing Youth World Champs, Paul believed that if you worked towards a team gold medal, the individual results would follow. The team got a taste of silver and Paul knew they could do even better. Paul took his team to Ireland and won double gold. A gold for the team and an individual gold, they shocked the international crowd and proved that their success wasn't based on luck.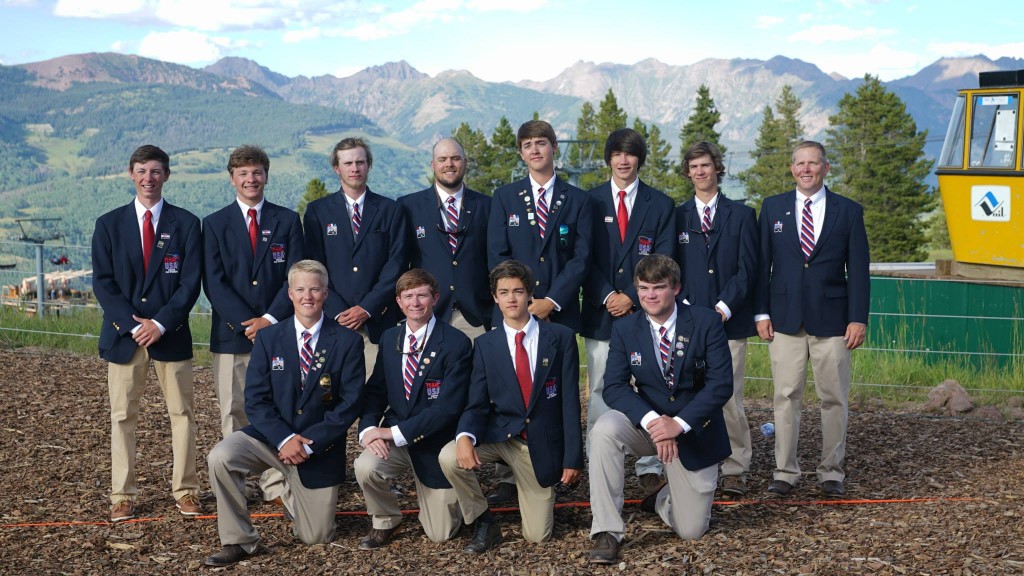 2014 was very busy for Paul. He continued as a member of FFT USA, was still head coach of the USA youth team, was growing Drift Media, was raising his 1 year old daughter with his wife, and was generally running flat-out all the time. How could he say "no" to any of it? So instead of scaling back Paul started to lobby FIPS-Mouche, the governing body for international fly fishing competition, to allow the US to host the 2015 youth competition and the 2015 mens competition. Once again, everyone told him he was wasting his time but he wanted to hear "no" rather than fail to try. He traveled to Lisbon, Portugal to meet with the BOD. Long story short, they agree and both events were awarded to the US.
Paul took the youth team to Poland later in 2014 and won double gold again, continuing to shock the world. In that same season the youth team fished 10 team tournaments and won all of them, not all of them were youth contests. FIPS-Mouche took note of his meteoric rise in competitive fly fishing and asked Paul to join their board of directors.
In 2015, after not even 6 years of competitive fishing, Paul's nomination was approved by the FIPS-Mouche board. He was voted in for a 2 year term as the general secretary overseeing the entire sport of competitive fly fishing for 30 countries! In just 6 years he made it to the very top of leadership in the sport. At the same time Drift Media had tripled in size because of its commitment to authentic, clean, and clear messaging.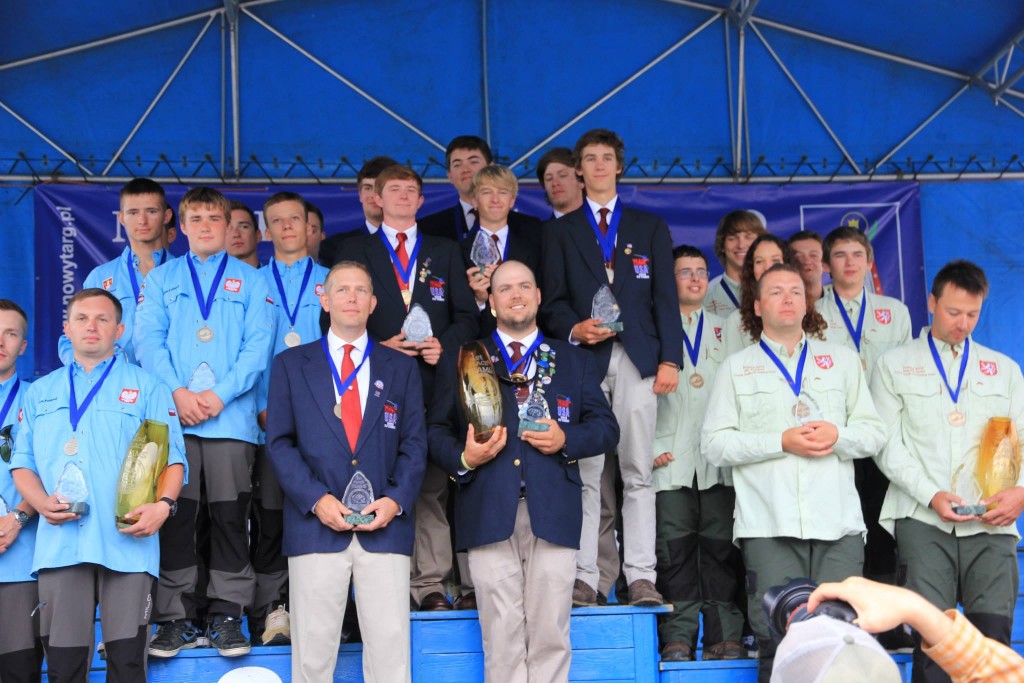 In 2015 the youth champs were held in Vail, Colorado. They won double gold again, and this time at home. As more of his team aged out of youth competition Paul was ready to shift his focus. As fate would have it, he ran into a guy from Lee University in East Tennessee who expressed an interest in starting a collegiate competitive circuit for fly fishing. Paul, working with Lee University, spearheaded a 15 school collegiate fly fishing circuit. In fact Lee University just gave out the very first scholarship to a student for fly fishing. Paul is yet again changing the landscape of competitive fly fishing.
Paul's recipe for competing is simple. Be humble, share information, and be a good ambassador of the sport. Winning will follow if you can live by that recipe.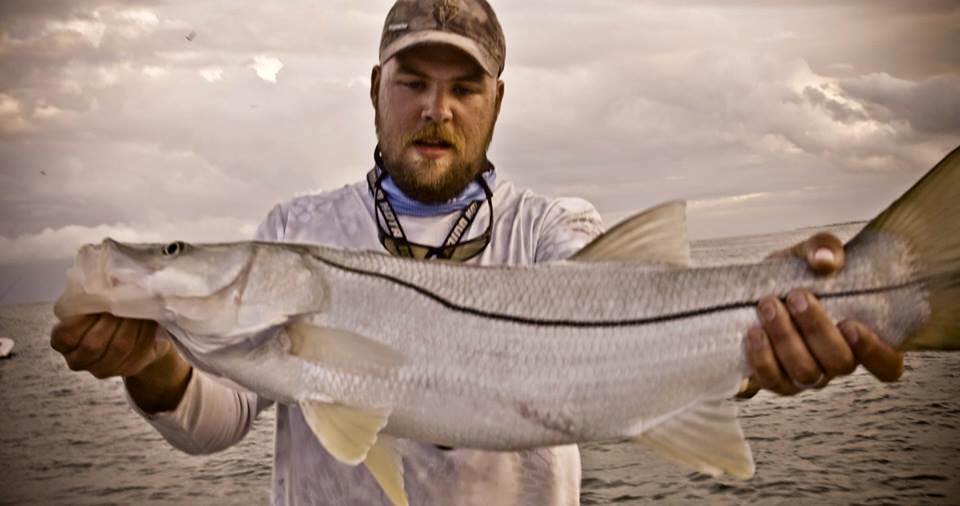 After the 2015 season Paul left competitive fly fishing on a high note, he passed the head coaching position to the assistant coach and wrapped up his tenure on FFT USA. Now he focuses on Drift Media 100%. Because of his all-in focus on Drift Media Paul is able to continue shaping the future of the sport he loves. He also has more time to dedicate to his family and friends. Drift Media is growing rapidly, he is hiring production teams, sales managers, and marketing teams. He now operates Drift Media as a full service ad agency focused on fishing and outdoor brands.
Though he scaled back his competitive fishing, Paul couldn't leave the world of competitive fishing completely. He still enters the occasional bass fishing tournament, often placing in the money. But really that is not the point. To Paul, the only reason to compete is to test your own skills, to make sure you are fishing to the best of your ability and to maintain your edge. Paul lives to improve himself, and the things he loves. He quickly made an impact on the sport of fly fishing, rising to the top leadership position in a remarkably short time. There is no question that he belongs on our list of Most Interesting Sportsman in the World!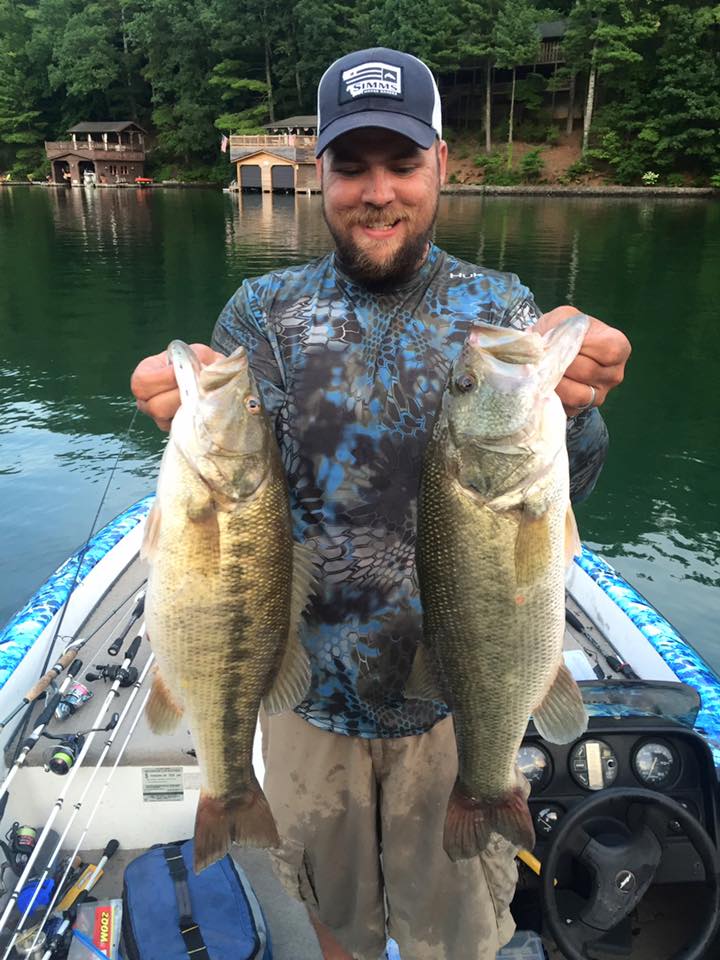 Editorial Contributor – Lewie Aldridge
---
About Fin & Field
#FinandField #FYNA #DreamBig2016
Fin & Field is all about finding your next adventure. We're working hard to provide the most comprehensive listing of services, reviews, and far reaching community available to help you take the guesswork out of planning your next adventure.
We believe in the ethical pursuit of hunting and fishing adventures and support taking from the land only what you can use and leaving it in better shape than you found it.
Tight Lines & Happy Hunting!
Visit us at www.finandfield.com