It appears that many people envy outdoor writers because we get invited on simply outstanding media trips that involve shooting and hunting. True. Prepare to salivate, as we present Sure-Shot Game Calls 5th Annual Media Hunt/Conference, sponsored by Nissan, Polaris and Remington, along with MOJO, Vortex optics and Buck Knives. Can you imagine a better group of sponsors? Pair that with the setting — the Bucks and Ducks Lodge in Bellevue, Texas — where we had access to thousands of acres of hunting in Texas and Oklahoma, and that is a sure (shot) recipe for success.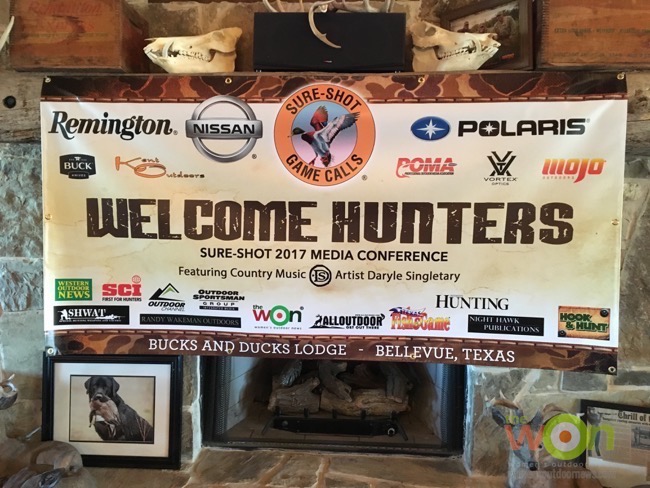 I attended the conference in early January, flew to Dallas and got whisked to the lodge, in a TITAN XD Platinum Reserve with a Cummins Diesel engine, where Kent Outdoors runs the hunting outfit.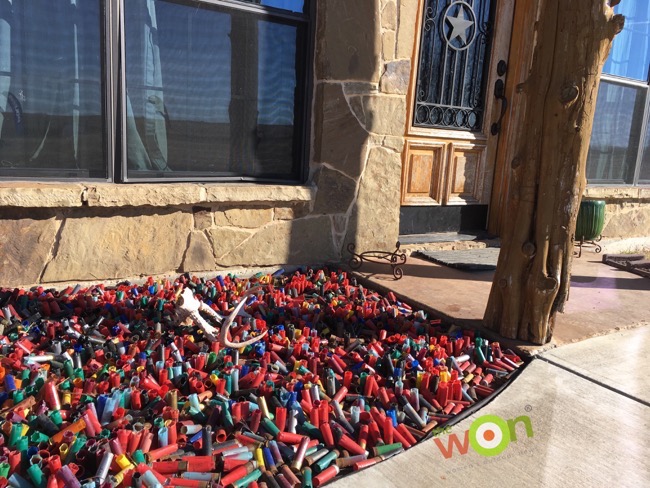 I would spend the next 2 days hunting for ducks and hogs. After the hunts — to which we were arrived in style in the aforementioned Nissan trucks, we had opportunities to shoot clays and drive Polaris's new line of off-road vehicles.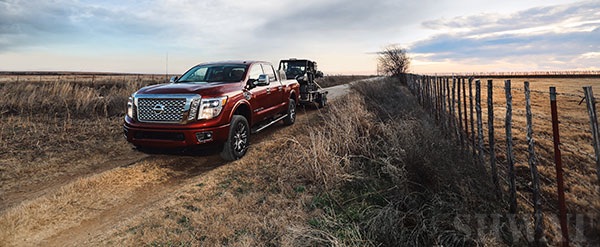 In between sleeps (which amounted to very little) and eats (which amounted to very much and amazing food from Donna, the lodge cook and her sister, the supreme pie baker), the experience comes back to me in a rush, with sensory overload of an overwhelming capacity. I am grateful to have been included in the mix.
Ducks and Off-Roading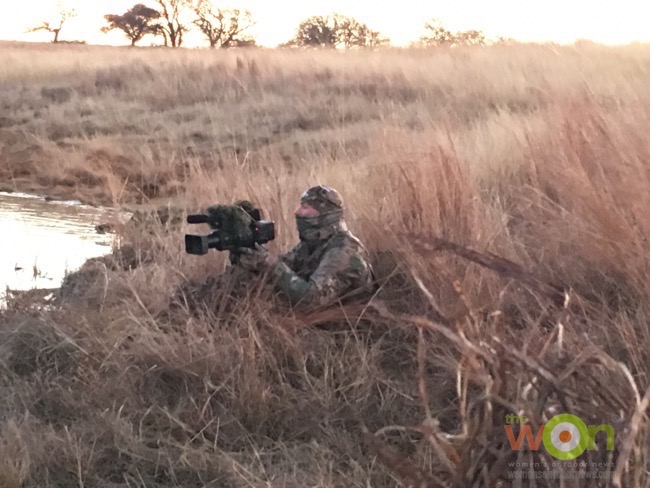 The first morning, we set up in the darkness on a large pond. Joined by Mike Morgan, host of MOJO Outdoors, and guided by JJ Kent (a character in and out of the blind). We had success and almost got our limit of 6 each. Almost. It figured out to be about 5 each for our crew. One thing I love about this type of access is being privy to behind-the-scenes work of camera crews, and a host such as Mike Morgan — a seasoned pro. For the show, he and JJ discussed the ducks' flight patterns, the decoy set up and with the success of the morning's volleys of our Remington shot, we had a winner of an episode for MOJO in the making. I knew it and am looking forward to watching it get recreated on next season's show.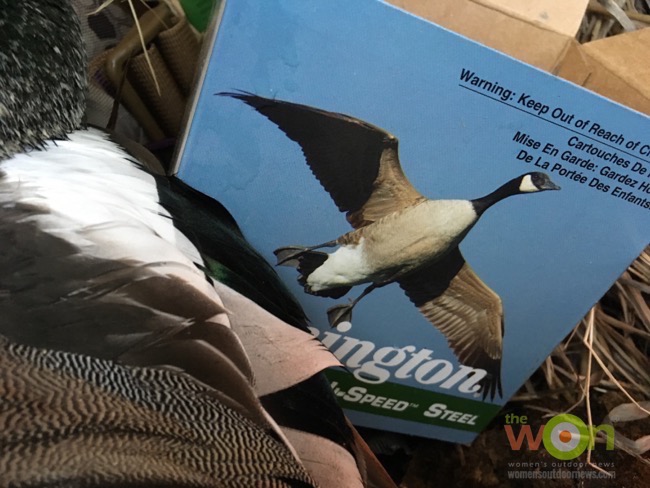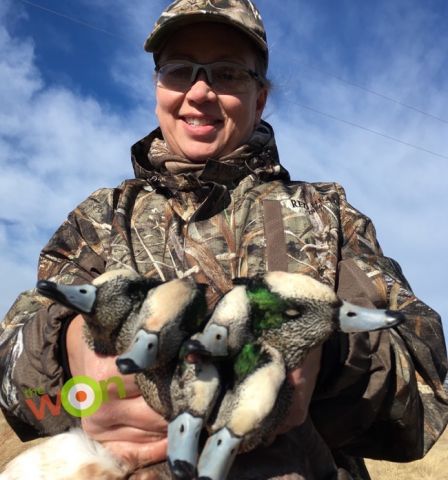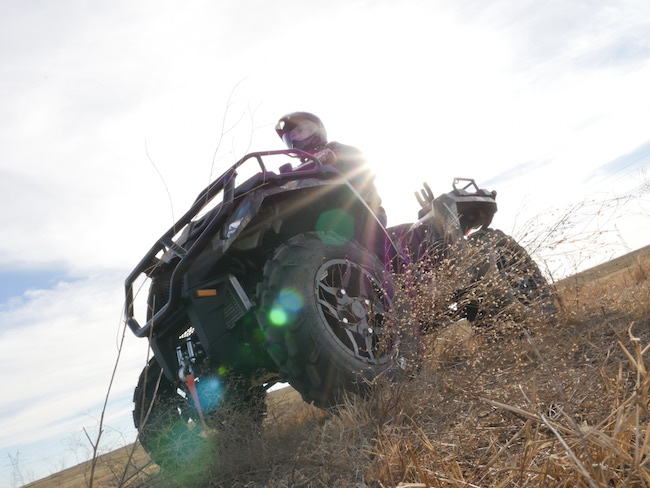 I own a Polaris ATV, from a few years back. Wouldn't trade it for anything, except maybe a Sportsman XP1000. The writers in my group and a particular ammo guy from Remington might not want to admit this, since we didn't have Polaris babysitters with us, and probably for good reason, but let's just say we got these machines up to about as fast as they could go and this granny also jumped a decent meadow mogul.
And that ammo dude?
He may have popped a wheelie or two.
Back home on the ranch, I use my Polaris to get into difficult places and down into hollers that I wouldn't want to attempt on foot. I live in the Ozarks. I need 4-wheel drive. We also drove the "General," an upscale off-road vehicle. Polaris will be happy to know that we did not attempt jumps with it, but let's say, we did put the pedal to the metal.