Fin & Field has made it a priority to to be active in the fishing and hunting industry. One way we do that is by spending the time and money to sponsor events and tournaments. So far in 2016 we have participated in the Field & Stream Deer and Turkey Expo circuit (5 shows) and the following 5 fishing tournaments, and we aren't done yet!
Fin & Field is working hard to bring a lot of attention to these shows and tournaments. We are also able to promote the fishing and hunting businesses that are participating in these industry events. Here is how the numbers break down:
Articles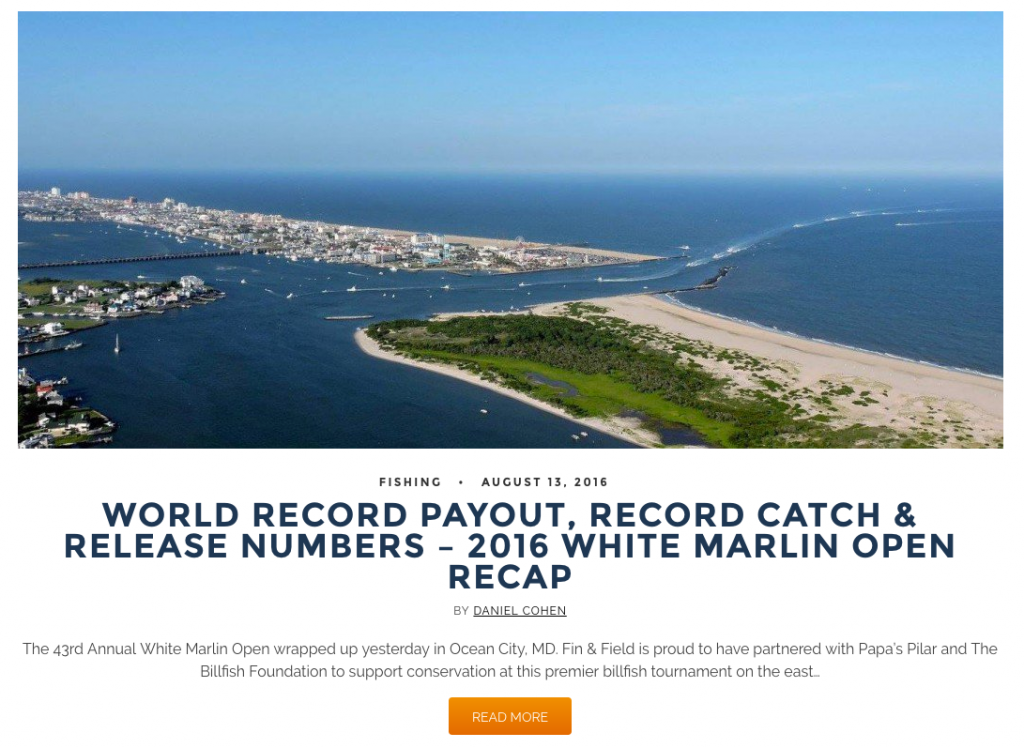 We wrote more than 12 articles featuring these events and tournaments. Many of the articles included specific operators. In the case of the Deer & Turkey we were even able to offer special promotions for Fin & Field operators who wanted to attend. For the fishing tournaments we wrote articles that featured the boats competing, the boats available for tournament charters, and the boats that placed in the money. All of this adds up to a lot of exposure for our package subscribers.
Email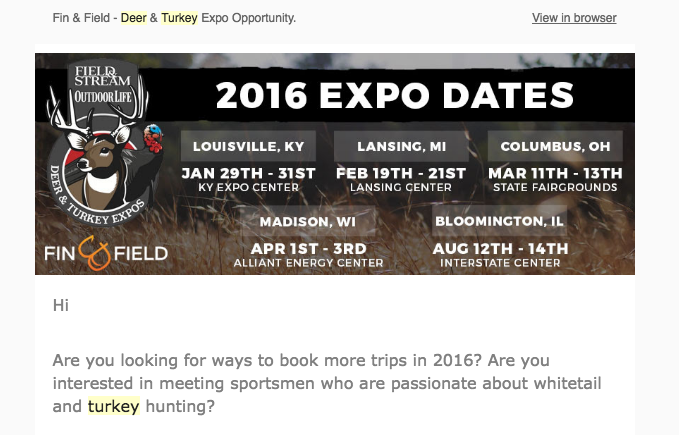 We sent out nearly 500,000 carefully timed emails promoting these events and linking to the relevant articles.
Social Media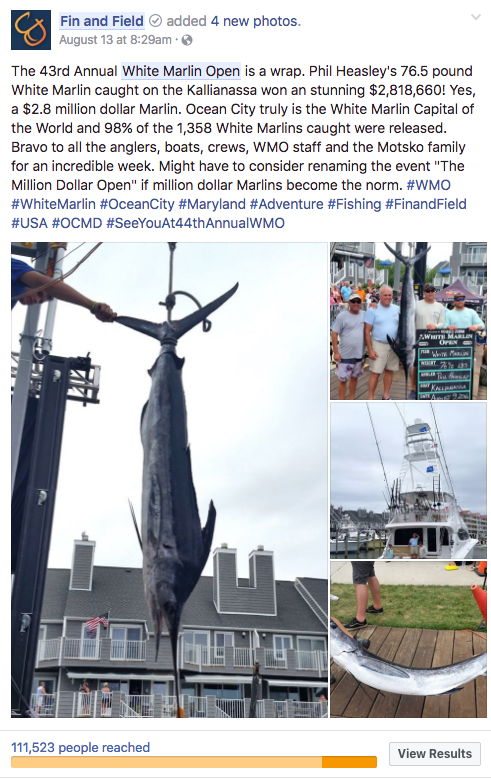 We promoted each event during the signup/registration period on social media. We were also able to cover most of the events and weigh-ins live on Facebook, twitter, and instagram. In total we reached well over 500,000 sportsmen on social media while promoting these industry events.
If you have a trade show or tournament that Fin & Field should be a part of, don't hesitate to send us an email or call us (877-649-8311). If you are signed up for a paid package let us know if you are attending an outdoor event that we are sponsoring so we can include you in our promotions.

---
About Fin & Field
#FinandField #FYNA #DreamBig2016
Fin & Field is all about finding your next adventure. We're working hard to provide the most comprehensive listing of services, reviews, and far reaching community available to help you take the guesswork out of planning your next adventure.
We believe in the ethical pursuit of hunting and fishing adventures and support taking from the land only what you can use and leaving it in better shape than you found it.
Tight Lines & Happy Hunting!
Visit us at www.finandfield.com