April showers bring May flowers and typically those flowers signify one thing; Mother's Day is right around the corner. So this Mother's Day don't get caught empty handed. Give that outdoors woman in your life one of these gifts that will surely find a way to her adventurous heart.
Camouflage
This is not that pink camouflage you can get from Wal-Mart; this stuff is the real deal. This year one of the hunting apparel powerhouses, Sitka Gear, launched their own line of female specific hunting apparel. With the tag line "Women's Gear Designed by Women for Women" these hunting systems are sure to please her eye and keep her comfortable out in the field all day long. Try them on for size at www.sitkagear.com/shop-womens.
Crossbow
What woman doesn't like pink; Muddy Girl pink to be exact. Tenpoint Crossbows, a leader in crossbow technology, has a female specific crossbow, the Lady Shadow, which is the counterpart to their lightest crossbow ever, the Shadow. The Lady Shadow is compact and lightweight with 180lb draw weight shooting at 350 feet per second. The Lady Shadow comes in Muddy Girl camo and is sure to be just as lethal as the huntress holding it. Give it a shot at www.tenpointcrossbows.com/shop/lady-shadow-crossbow-package-p111/.
Fly Rod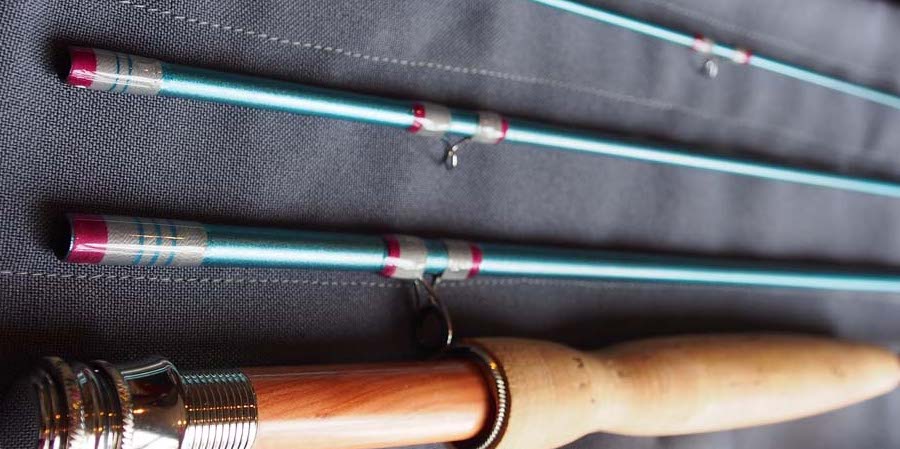 Maybe your lady isn't in to hunting. That's ok no one is perfect. You can still get her a nice fly rod, designed with her in mind, from SaraBella fishing. These rods are a work of art, designed by SaraBella to fit women and young girls and come in a variety of bold colors. They offer ready-to-fish rods and can even custom make that outfit matching rod she's always been wanting. (hint: Tiffany Blue isn't just for jewelry boxes!) Cast your eyes at www.sarabellafishing.com for a full line-up of their rods, reels and other women specific fly fishing gear.
Performance Fishing Gear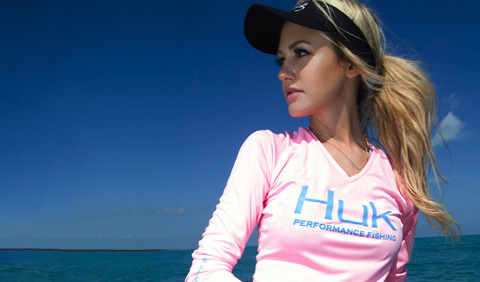 Not only does she need a rod to fish with but she also needs to look good on the water. Newcomer Huk Gear (it's pronounce Hook) can cover her from head to toe with some of the best performance fishing gear on the market. Is she not as concerned with the technical clothing as she is with the latest in beachwear? No worries as Huk offers everything from yoga pants to tank tops to boy shorts to Kryptek performance wear. Hook her up with some at www.hukgear.com/collections/ladies
Glasses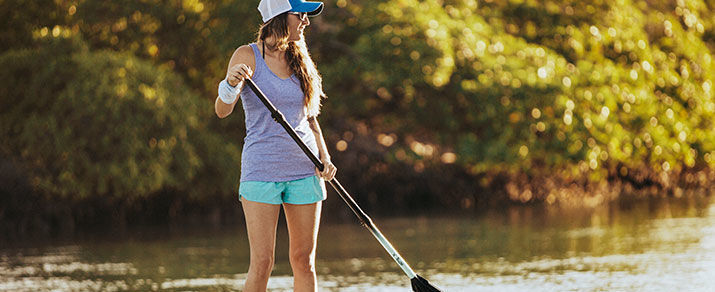 Whether the woman in your life likes to hunt or fish, or even just lay on the beach, Costa del Mar has her eyes covered. With 52 different style sunglasses that run the gamut of sizes, and countless combinations of lenses and colors, Costa has a pair to fit her style. Costa has a Mother's Day sale going on right now that can outfit your wife with a pair of glasses and a t-shirt and they will throw in a hat for free! (Limitations apply). See for yourself at www.costadelmar.com/us/en/mothers-day-catch.
Adventure

Your wife doesn't hunt, fish or camp? That's ok because one of the best things you and your children can give your wife is time; time spent together making memories and sharing new things. Share with her the passion you and your children have for the outdoors. Get the kids together and take her out on an adventure. Take her hiking. Take her camping. Take her fishing. You can even take her hunting! You never know, she just might love it. Book your next adventure at www.finandfield.com.
Guest Blogger Shawn McCardell

---
About Fin & Field
Fin & Field is changing the way sportsmen find, compare, book and share their fishing and hunting adventures. We've consolidated the hunting and fishing industry into a powerful marketplace that connects sportsmen and operators (charter boats, fishing guides, hunting guides, lodges, marinas, outfitters, outdoor brands, and more). We're using technology to drive more meaningful, fun, and efficient communication that's making it easier for sportsmen to get the information they need to do what they love.
Book your next adventure at www.finandfield.com.