To kick off our segment on the Most Interesting Sportsman in the World, I would like to introduce you to a friend of Fin & Field, Anthony Matarese, Jr. Anthony is one of the most well rounded sportsmen we have had the pleasure of meeting.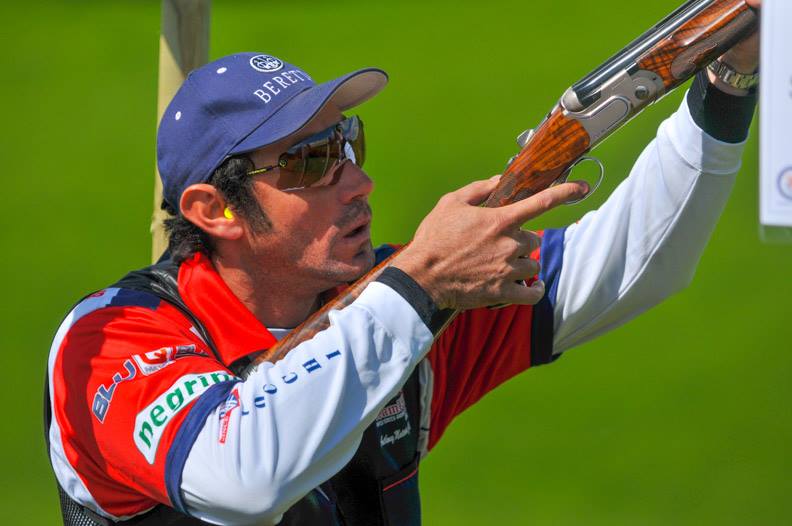 Anthony is well known for being the youngest inductee to the National Sporting Clays Association Hall of Fame, only one of two people in history to win the Sporting Clays US Open and the Sporting Clays National Championship in the same year, and has won more world championship open medals than any other American. Sporting clay tournaments take Anthony all over the country and the world, including the inaugural Nad Al Sheba sporting clays championship in Dubai held last year. Anthony has always shot Berettas and has been sponsored by Beretta for the last 10 years. Anthony is part of Team Beretta and is an active brand ambassador, Fin & Field got to spend some time with Anthony in the Beretta booth at the 2016 SHOT Show.
While sporting clays may be his claim to fame, it is the tip of the iceberg when it comes to his passion for outdoor adventures. Growing up in southern New Jersey, on a hunting preserve, young Anthony had a hands on education from his dad in running a hunting & shooting club. He had started dusting clays by the age of 7, when sporting clays was first gaining popularity in the US and his family opened one of the first courses in the US. This was also around the time when he and his brother started to spend time fishing the back creeks and bays with light tackle. Throughout his school years he was able to travel the country, and eventually the world, hunting and fishing.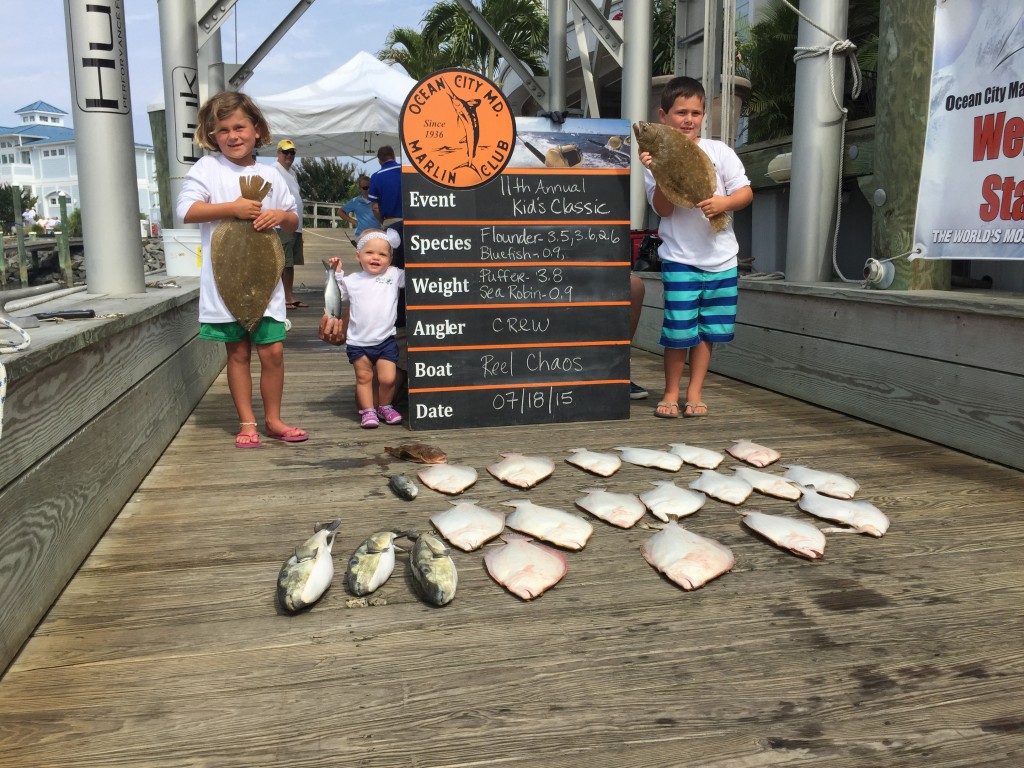 By 10 Anthony had gravitated more towards sporting clays and was entering local tournaments where he did surprisingly well, not just for his age group but in the open division. After a taste of success he was determined to be the best, just being "good" was not good enough. This is a constant theme in his life, his voracious appetite for competition and his desire to excel at anything he does. With the support and encouragement of his family, his competitive shooting career took off. He began studying regularly with Dan Carlisle, an Olympic medalist. Dan taught Anthony to shoot in a more refined and repeatable way, and set him on a path to becoming one of the best Sporting Clay shooters in the world. But Anthony learned something else from watching Dan. He learned how to teach shooting. At 15 he was one of the best shooters in the northeast and had started his shooting school. He continues to teach shooters at all levels at A.I.M. Shooting School at M&M Hunting Preserve & Sporting Clays in New Jersey.
Along the way, Anthony's success was amplified by the fact that sporting clays was becoming incredibly popular. When most people think of shooting clays the mental image it conjures is a round of trap. 5 people standing in an arc, taking turns shooting the clays that are launched out of a central trap house. Sporting clays, commonly compared to golf, consists of 12-16 shooting stations laid out over dozens of acres and no two courses are the same. Trap & skeet may have a longer history in the US, but sporting clays has unseated both and is the most popular clay game and it is still gaining in popularity. Anthony attributes the sports growth to its close simulation of hunting scenarios, the variety of courses and difficulty levels, and its overall similarity to golf.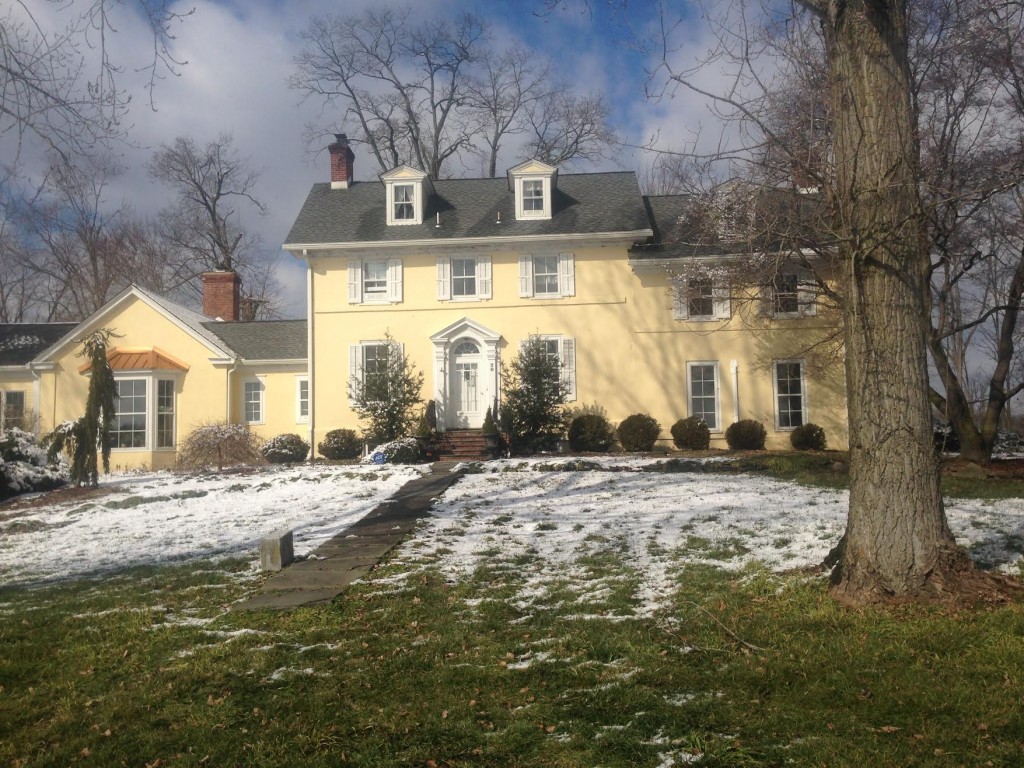 Shooting, hunting, and fishing has remained the family business. Along with his dad and his brother Mike, Anthony runs the family sporting clay facility and hunting preserve that he grew up on in New Jersey. The M&M Hunting Preserve and Sporting Clays facility is a unique property where guests can do it all. Listening to him talk about this 1400 acre piece of land it is clear how special the place is, beyond how impressive it is on paper. They host some of the largest sporting clay matches in the US, they have 300 automated clay throwers, 4 sporting clay courses, 6 days a week of sporting clays open to the public, phenomenal pheasant and duck hunting, and are a major breeder of Mallard ducks. Anthony was also very excited to reveal their plan to open a lodge on the property in the fall of 2016. The foundation of the lodge dates back to the 1680s and Anthony was clearly proud about enhancing the property and what a unique place this will be for guests to stay.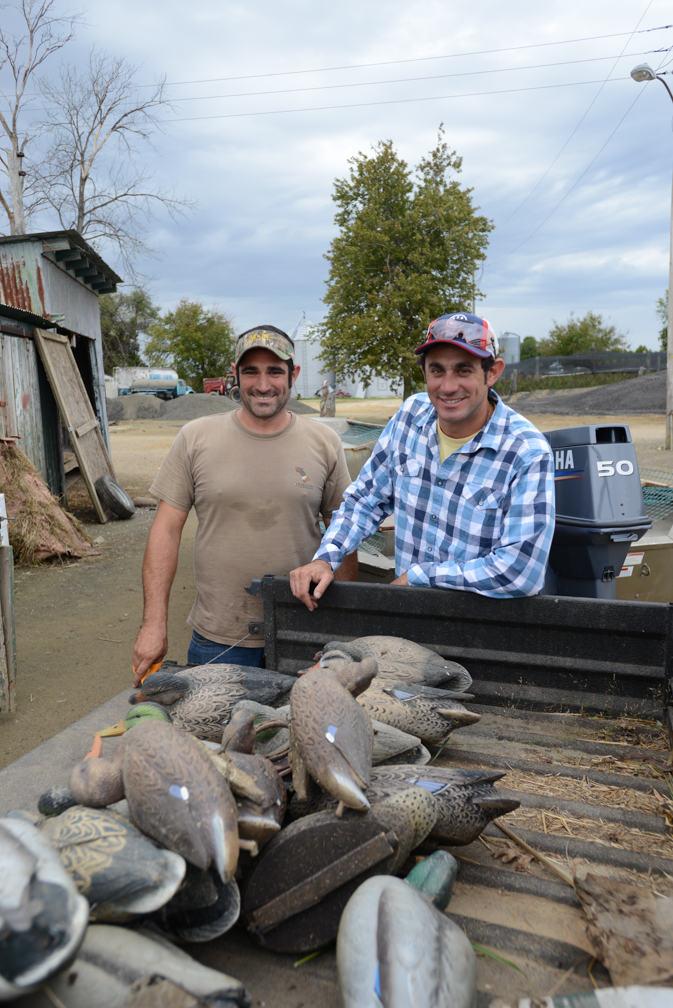 While Anthony is a world-renowned sporting clays shooter he considers his brother Mike to be the best waterfowl shot in the world. "Hunting with my brother is fun, we have been doing it since we could walk, there's no one I'd rather hunt with than my brother, quite frankly there is no one better at it than him" says Anthony. Can you imagine these two guys in a duck blind, guys that can shoot at that level and have spent over 20 years together hunting ducks? I know I would like to see it.
Like with his shooting, Anthony's love of fishing started young. He grew up fishing light tackle, but by 13, about the time his sporting clays career was taking off, he was also starting to spend more time fishing for big game offshore. Tom Sperl, a friend Anthony had met through shooting, had a boat in the Florida Keys and Anthony started to fish a great deal with Tom both in the Keys and in the Bahamas. At the same time Anthony started fishing offshore out of Ocean City, Maryland with his uncle. Those early trips sparked an interest that has since grown into a passion for chasing big game. It offers a great challenge and wonderful rewards, and there were tournaments! Anthony is not shy at all about his love of competition and big game fishing satisfies that part of his personality. Once again, he lives true to his mantra to "be the best you can at whatever you do". He learned everything he could about fishing, soaking it up like a sponge. After owning a smaller center console boat, his family bought a 40' carolina style in the year 2000. Since Anthony had already spent a considerable amount of time fishing with and learning from friends and mates, he took over a lot of the jobs onboard and became the unofficial captain at the young age of 16.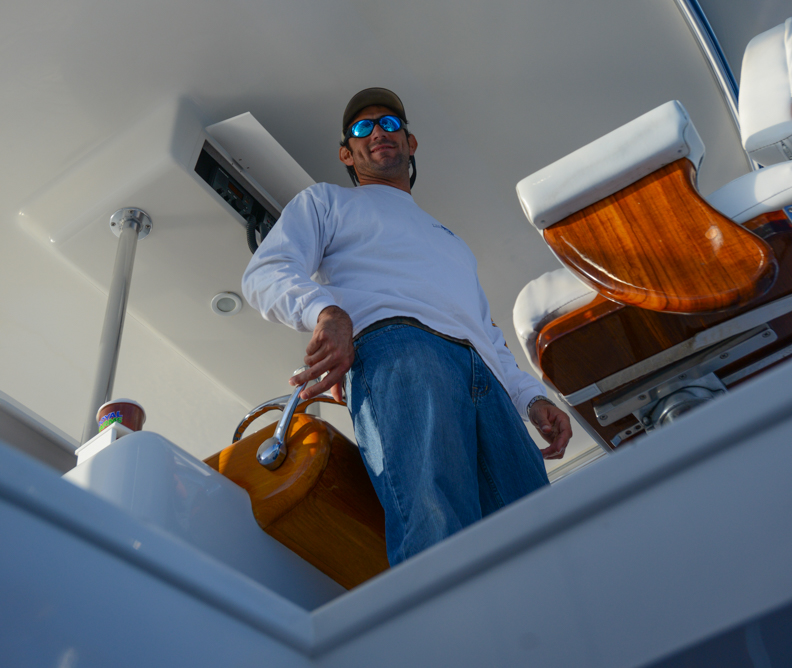 In 2009 the family decided to make a business out of it and traded in the 40' boat for something a little bigger. The Reel Chaos is a 62' Terry Guthrie Custom Carolina sportfisher with all the amenities to make an offshore trip completely comfortable. They have been running charters ever since with Anthony and his dad acting as captain and his brother working the deck. They have also enjoyed some tournament success in events like the White Marlin Open, Mid-Atlantic and Ocean City Tuna Tournament. He will tell you fishing is more like his hobby, but it is a serious hobby! Reel Chaos has made a name for itself on the tournament circuit. These guys could hire any deck crew, but after fishing together for so many years he and his brother have it figured out. Fishing together as a team they are strong competitors, and have a blast when they compete against the best fishermen in the world.
Reel Chaos Tournament Wins:
2009 OC Tuna Tourament 2nd Place Tuna
2011 Mid-Atlantic 2nd Place Tuna
2012 Mid-Atlantic 1st Place Tuna
2013 OC Tuna Tournament Heaviest Stringer
2x – Top 10 Release Boat in White Marlin Open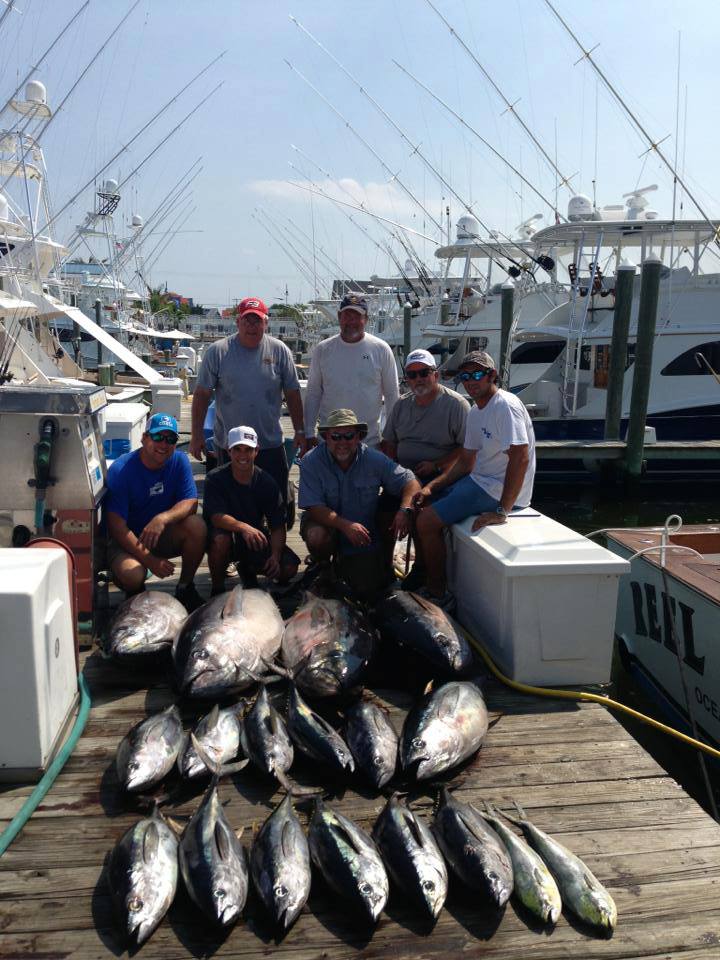 Anthony competes in sporting clays on the world stage, and often wins. He helps manage the family business in New Jersey, where he also runs his shooting school, then he gets to spend 4-5 months a year running charters and fishing in tournaments in Ocean City, Maryland with his dad and brother. Obviously Anthony is dedicated to family and he has started a family of his own with his wife Jessica and their young daughter Emma. Anthony loves spending time with Jessica and Emma in Ocean City, MD and is passing down the family passion for the outdoors. Anthony is grateful for his entire family, especially Jessica and his mom for picking up the slack when he is on the road or on the water! Add all of this up and Anthony is living any sportsman's dream!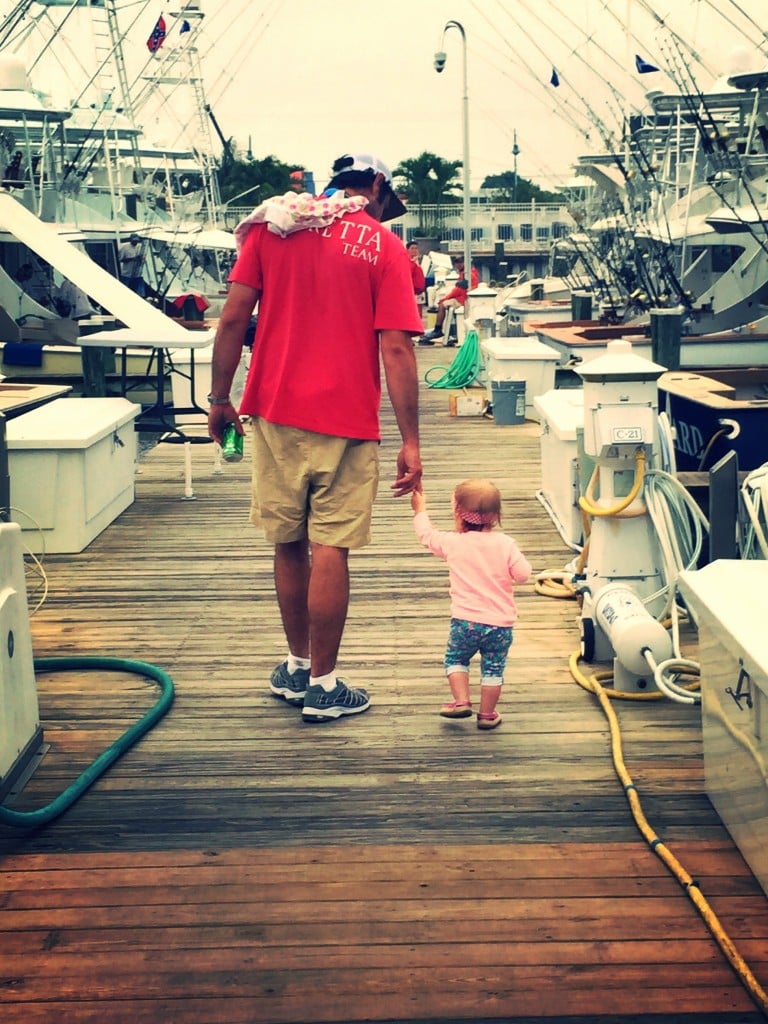 Editorial Contributor – Lewie Aldridge
---
About Fin & Field
#FinandField #FYNA #DreamBig2016
Fin & Field is all about finding your next adventure. We're working hard to provide the most comprehensive listing of services, reviews, and far reaching community available to help you take the guesswork out of planning your next adventure.
We believe in the ethical pursuit of hunting and fishing adventures and support taking from the land only what you can use and leaving it in better shape than you found it.
Tight Lines & Happy Hunting!
Visit us at www.finandfield.com