The 2018 Grizzly Ridge is one of the newest members to the Benchmade Hunt Series Knives. Based on the highly regarded Grizzly Creek, this made in the USA folding hunting knife from Benchmade is worth looking at.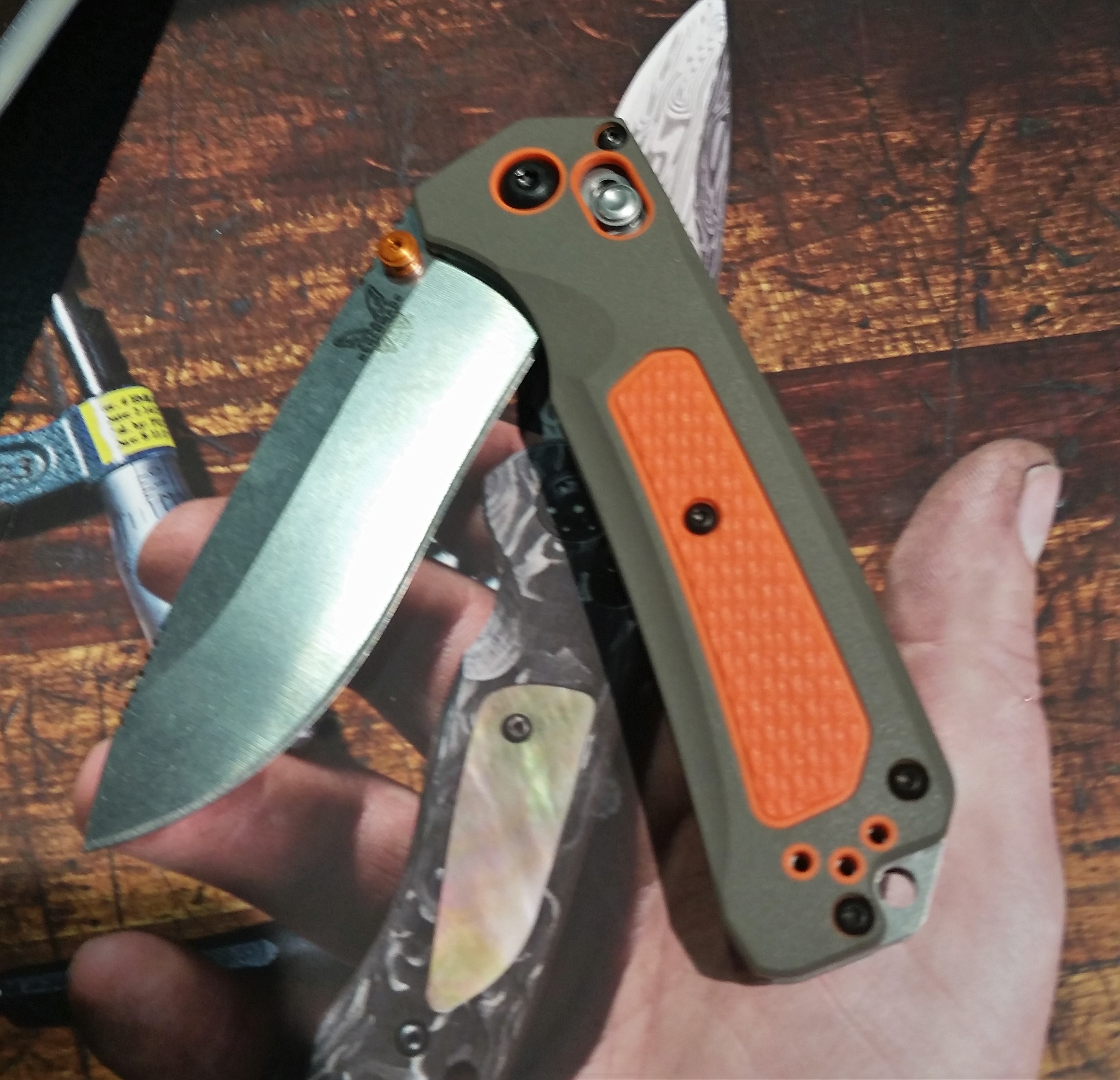 Fin & Field Favorite Features
The Blade: The stocky drop point blade is 3.5 inches in length and made of CPM-S30V premium stainless steel. Perfect size and design for hunting and everyday needs.
 The handle: The Grizzly Ridge handle is composed of two materials, warm gray overmolded Versaflex with hard Orange Grivory in the center. The combination provides solid grip and comfortable fit for most sportsmen.
Ease of operation: Ambidextrous one hand opening and Benchmade's AXIS mechanism locks the blade securely.
Overall, the Grizzly Ridge's blade was sharp, it functioned flawlessly, and wowed with its orange aluminum barrel accents.  Added carry utility comes from a reversible split arrow clip and lanyard hole.  It should also be noted that the Grizzly Ridge is almost a full ounce lighter the Grizzly Creek.  The Grizzly Ridge's proven design and new features should meet your hunting or everyday carry needs. Made in USA with MSRP $145.
Also new from Benchmade in 2018 are 15085-2 Mini Crooked River(2nd), Grizzly Ridge, 15200ORG Altitude(4th), Coming Soon 15200DLC Altitude(5th), and 15400 Pardue Hunter(6th)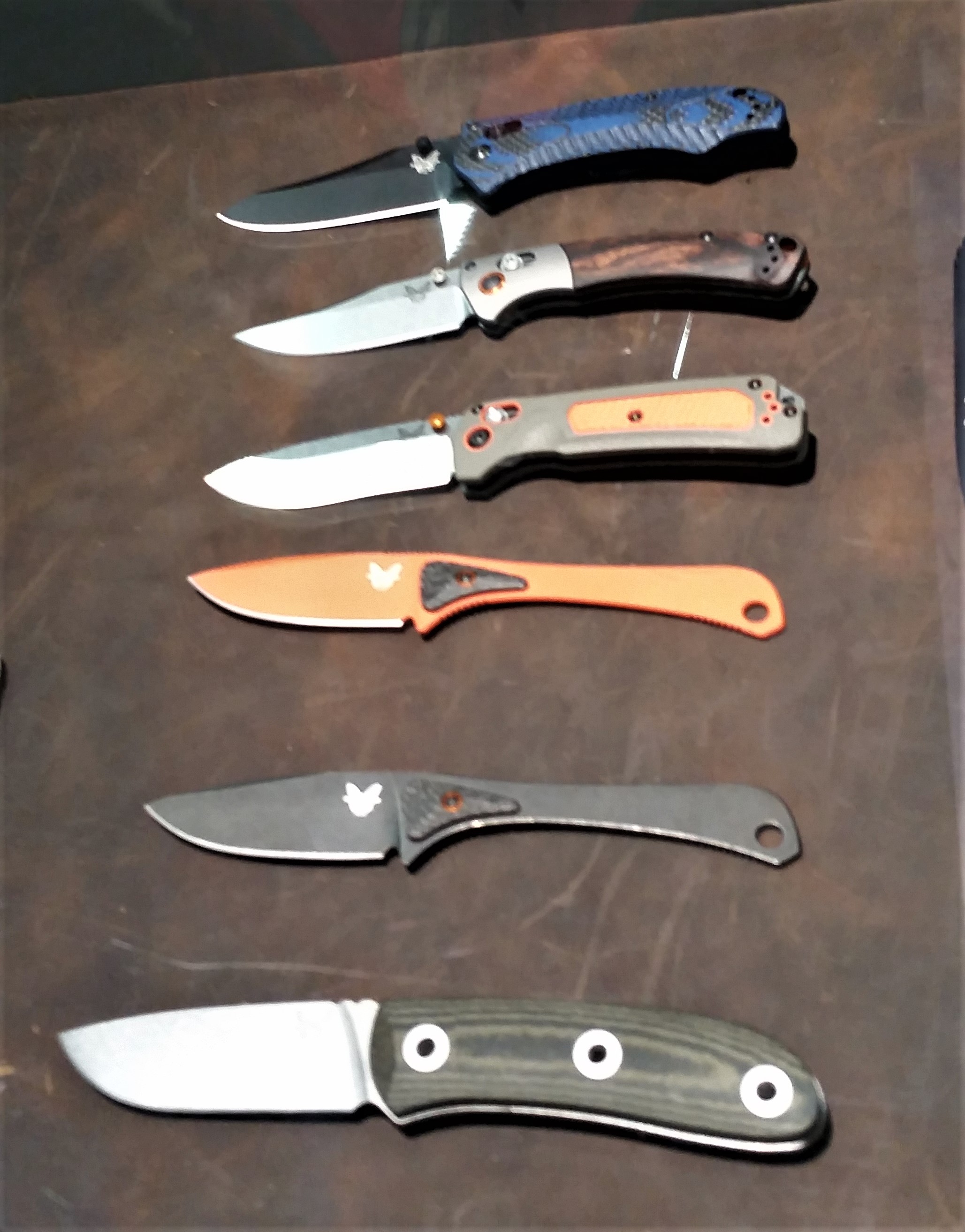 Visit www.benchmade.com for more information.
Staff Writer Lewie Aldridge

---
About Fin & Field
Fin & Field is changing the way sportsmen find, compare, book and share their fishing and hunting adventures. We've consolidated the hunting and fishing industry into a powerful marketplace that connects sportsmen and operators (charter boats, fishing guides, hunting guides, lodges, marinas, outfitters, outdoor brands, and more). We're using technology to drive more meaningful, fun, and efficient communication that's making it easier for sportsmen to get the information they need to do what they love.
Book your next adventure at www.finandfield.com.