Barnett's fastest and most powerful crossbow ever!
Many people believe that SHOT show is only about firearms. But, it really stands for Shooting, Hunting, and Outdoor Trade show!  One of the non firearm products that grabbed my attention was the Barnett Predator Crossbow. The all new made in the USA Barnett Predator Crossbow sits at the top Barnett's Carbonlite Series in 2018. In short, it is Barnett's fastest and most powerful crossbow ever.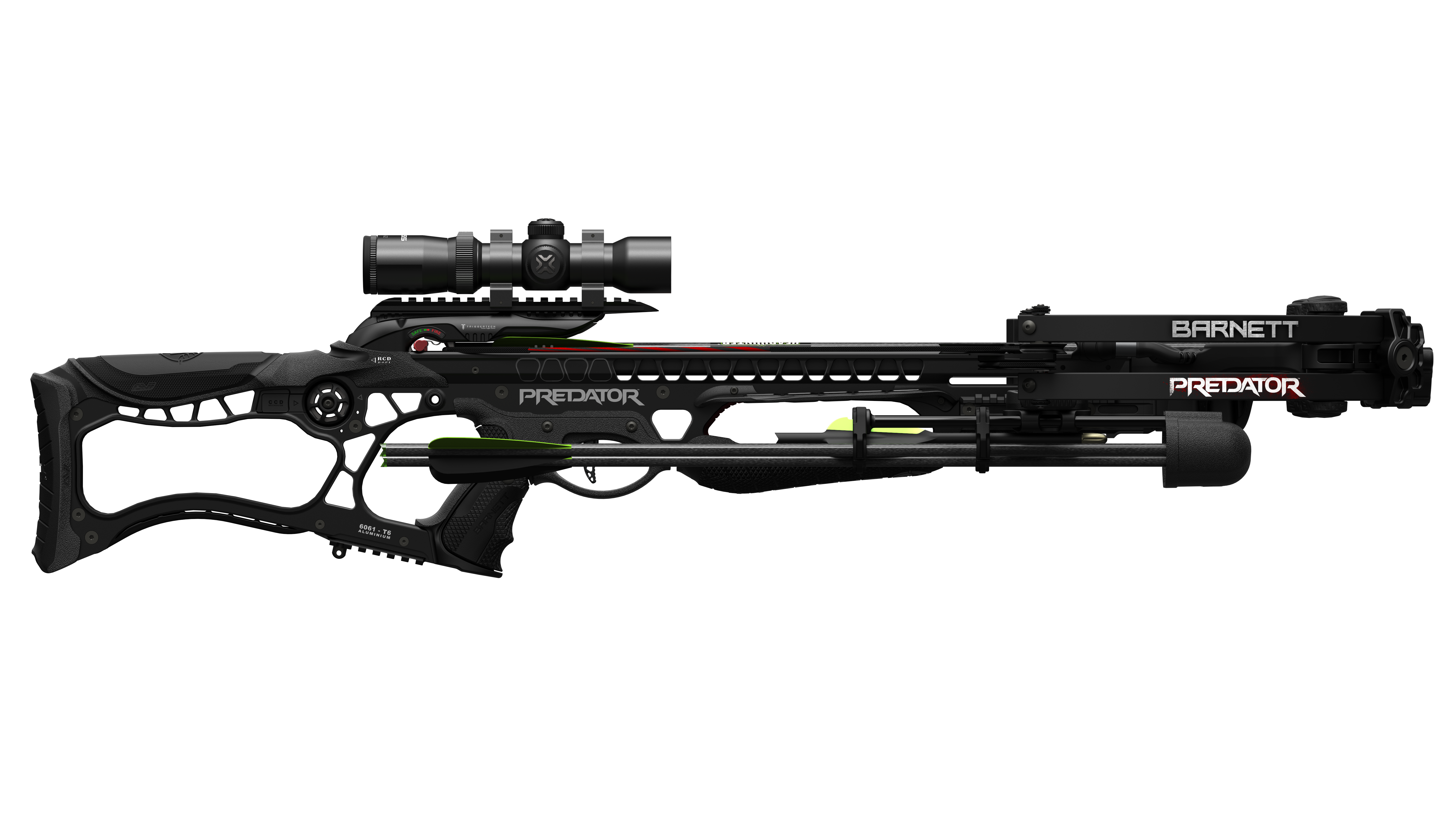 ​Fin & Field Favorite Features
Performance: Hard to argue with upto 430 feet per second and 156 foot-pounds of kinetic energy.  That will get the job done on a variety of game.
 Balance & Handling:  Pick it up and you notice a difference! The Predator uses a step-through Carbonlite riser and RUCS (Retractable Underarm Counter-Balance Support) System. Most crossbows are nose and heavy. Not the Predator, the Carbonlite riser effectively shifts 53% of the Predator's overall weight from the riser to the stock for greater balance, while the RUCS employs a clever foldable arm that extends from the stock and hooks under the user's arm to provide maximum stability.
Looks: Simple, clean, and mean. The Predator comes in stealth black with a ventilated composite stock, a machined aluminum flight track, four Picatinny rails, and a streamlined side-mount quiver.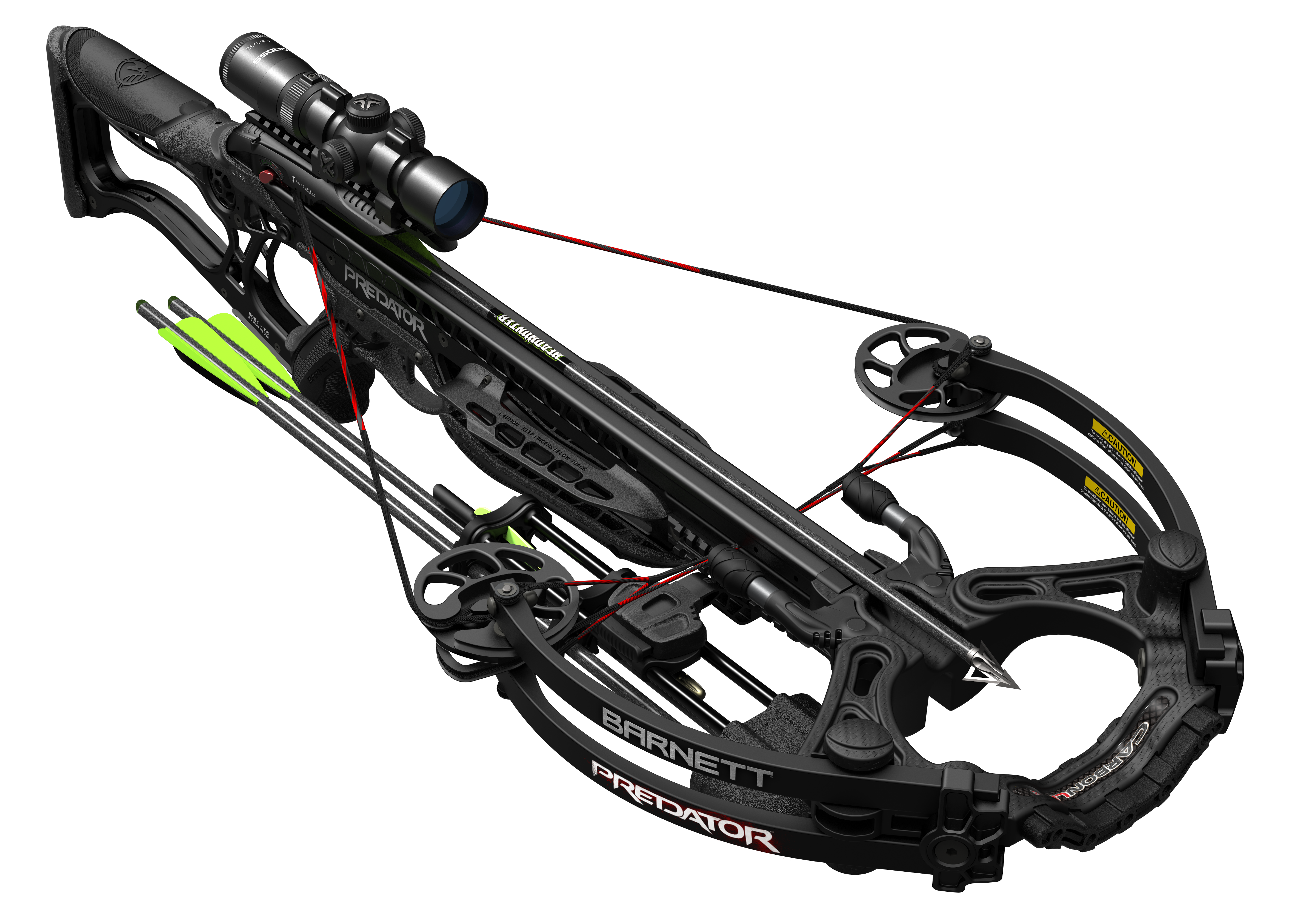 The popularity of crossbow hunting continues to grow and so does the demand for performance. The Barnett Predator will give 1st time hunters to seasoned professionals a performance advantage and the best chance for a successful hunt. It is worth mentioning, the Predator is mostly assembled. A single bolt will have you ready to shoot. Happy Hunting.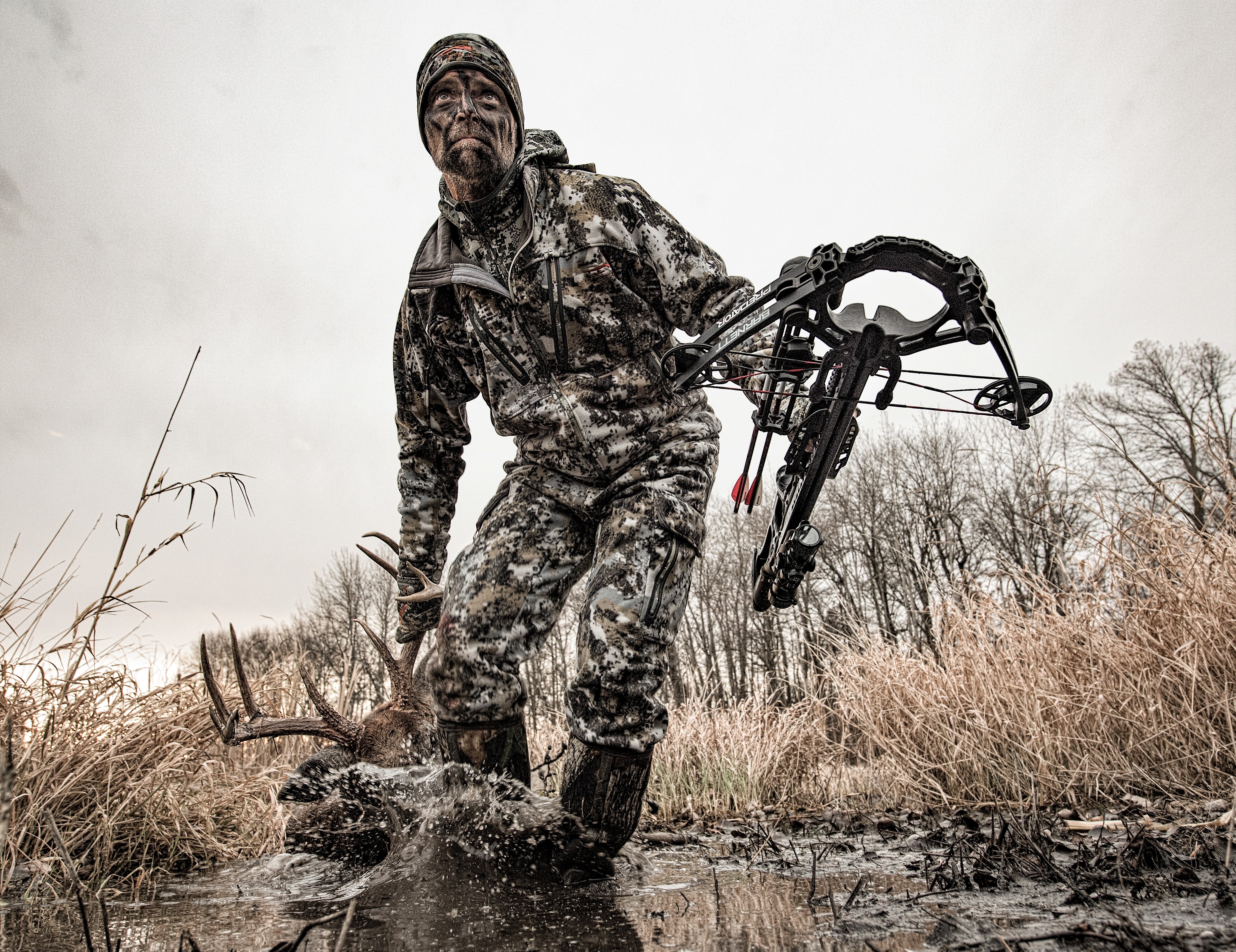 ​For more info visit. www.barnettcrossbows.com
Staff Writer Lewie Aldridge

---
About Fin & Field
Fin & Field is changing the way sportsmen find, compare, book and share their fishing and hunting adventures. We've consolidated the hunting and fishing industry into a powerful marketplace that connects sportsmen and operators (charter boats, fishing guides, hunting guides, lodges, marinas, outfitters, outdoor brands, and more). We're using technology to drive more meaningful, fun, and efficient communication that's making it easier for sportsmen to get the information they need to do what they love.
Book your next adventure at www.finandfield.com.