Fin & Field has just returned from a jam packed day at the Fred Hall Show in Long Beach, Ca. As expected there was a lot to see, and a lot to buy! For us though, the highlight of the show were the boats. A huge number of manufacturers were there, and walking all over so many boats in a short amount of time made for really fun comparisons.
Right off the bat we saw 4 "pocket cruisers", nicely appointed tugs from Ranger Tugs. These felt like the RV of the boating world. You could certainly fish off of them but the real purpose is cruising with the family. The amenities included full kitchens, multiple berths, comfortable dining area, and plenty of comfortable deck seating.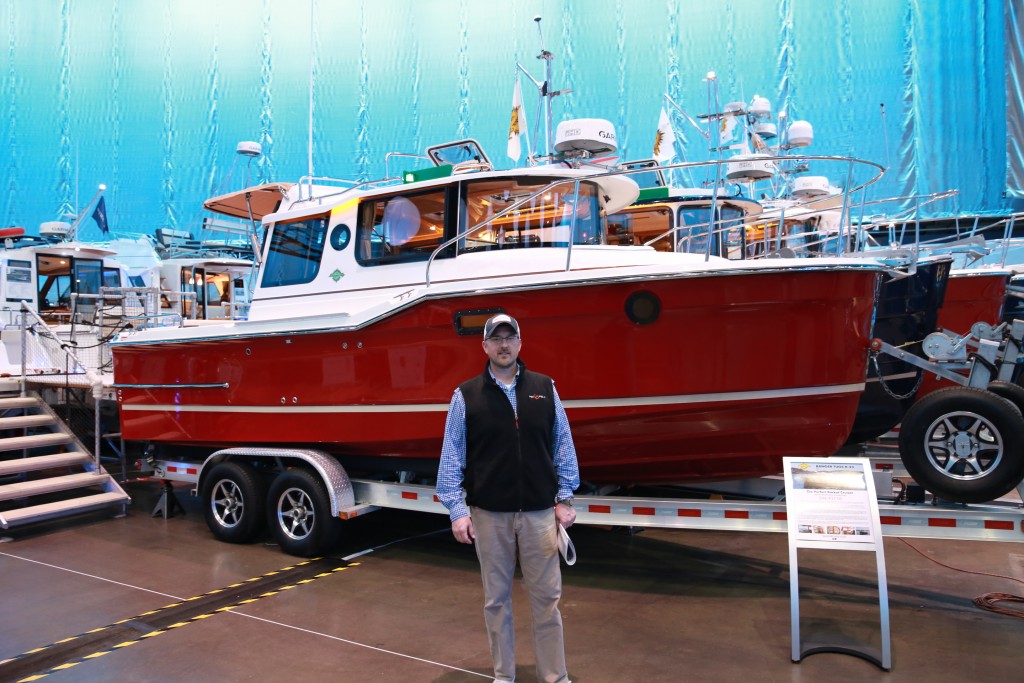 We then got to see a lot of the popular production boats. Grady White, Boston Whaler, Ranger, Parker, and even Zodiac all had impressive offerings. The Grady White had a new cockpit step that is sure to make getting in and out of their larger boats easier for the whole family. Of course Boston Whaler had their famous skiffs, including the tried and true Boston Whaler Montauk.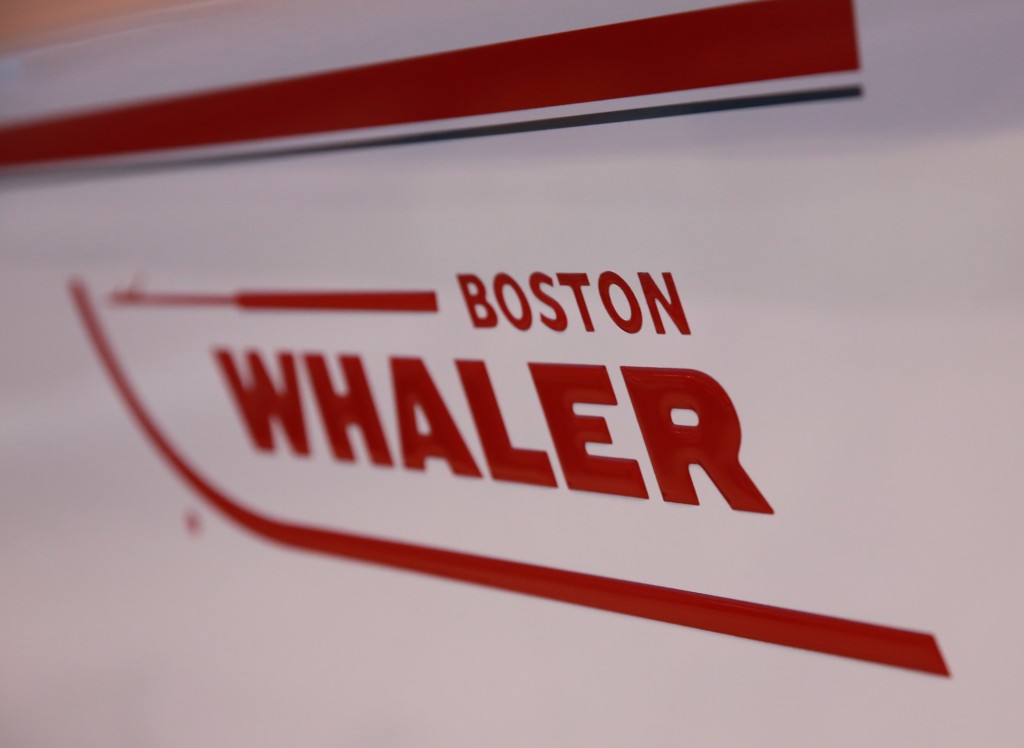 We didn't notice anything new for 2016 but considering how popular these boats are that's probably a good thing!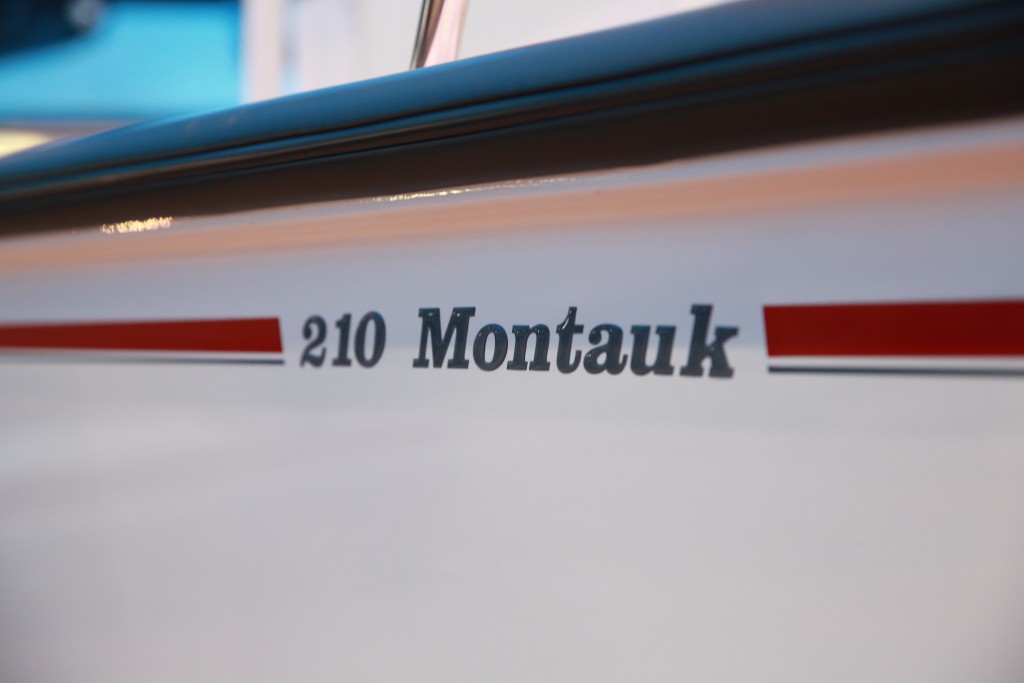 In addition to the classics they also had some behemoths up to 35 ft. The 2016 350 Outrage was impressive. Even though they have a lot of space to work with, they made sure to use all of the space really efficiently. The head, accessed through a door in the console was cavernous.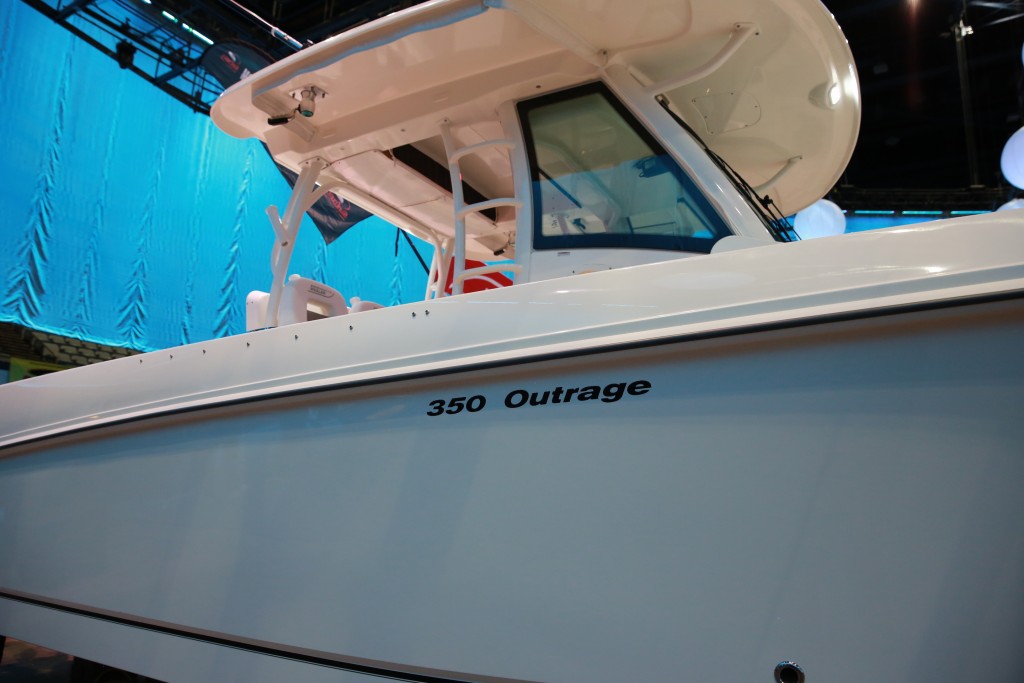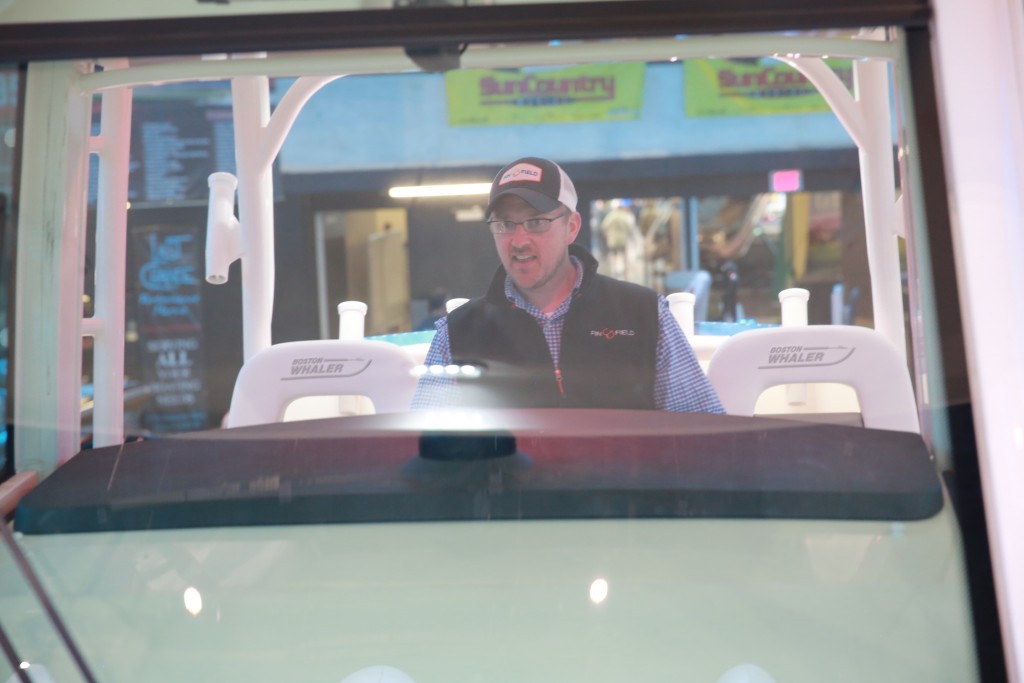 The 350 Outrage has a great blend of serious fishing features and creature comforts. You can spend Saturday hammering the fish and then spend Sunday taking family and friends for a pleasure cruise. A sink, fridge, and grill make food prep easy, add comfortable seating and your guests will be well fed and comfortable while enjoying the day. A cleverly thought out bait well, bait station, and leaning post will make this not just a fishing machine but a catching machine.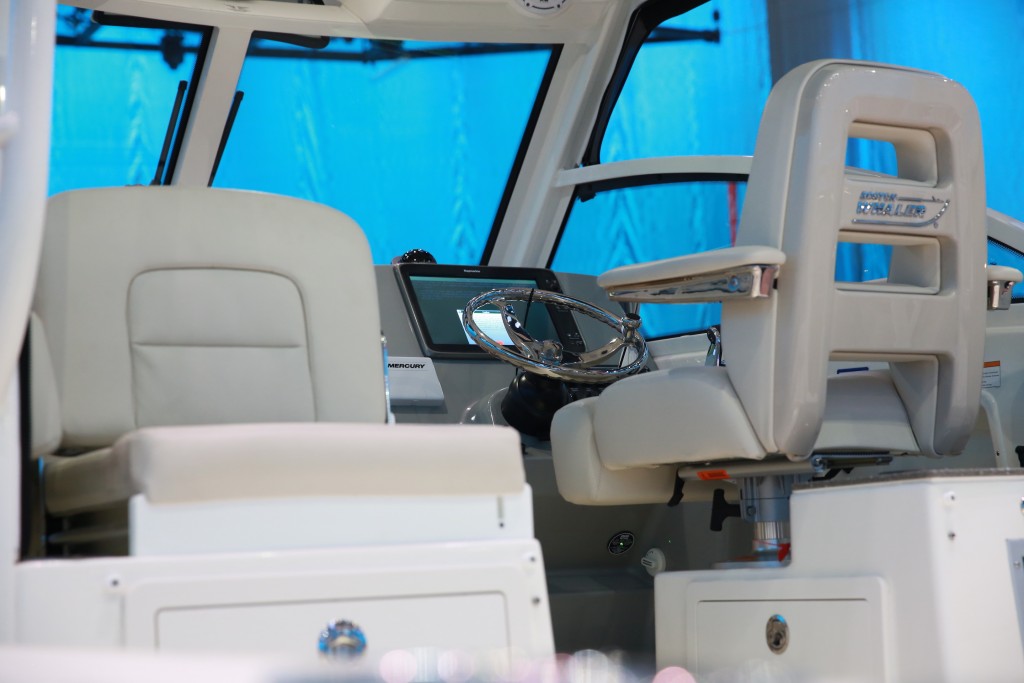 The next manufacturer that grabbed our attention was Ranger with a huge array of shiny bass boats, but what really inspired us this year was their bay boats.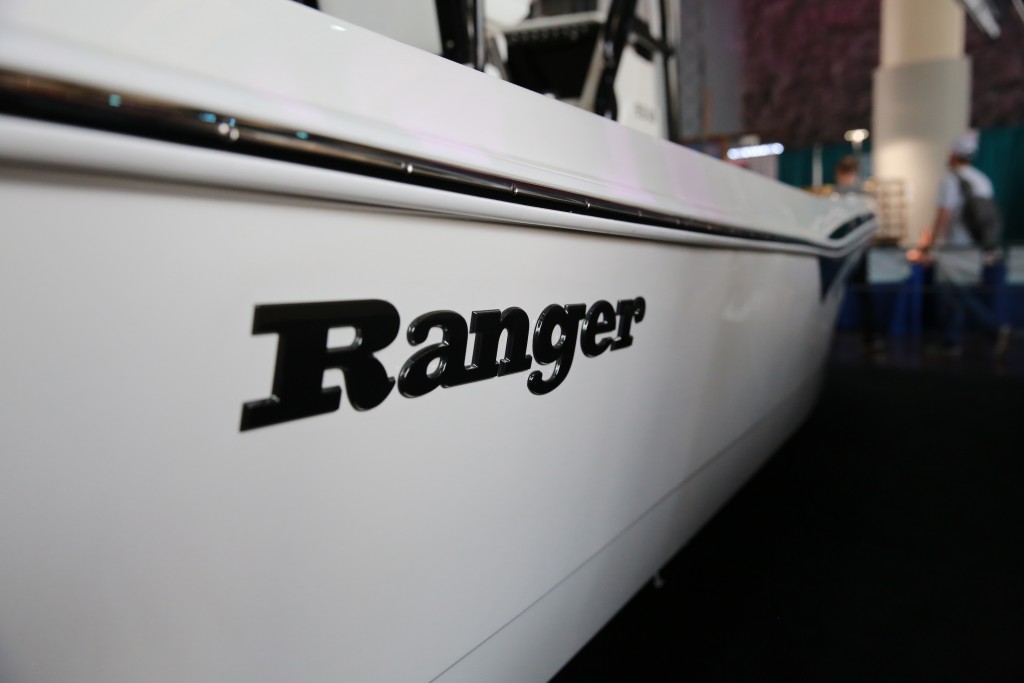 While bass boats are the bread and butter of the Ranger lineup, they have all the bells and whistles you could want. But in recent years Ranger has put a lot of focus on their bay boat category. These boats are great for inshore fishing and will get you to your fishing destination fast and on a purpose built platform that will help you fish hard. Last year Ranger announced the addition of the 2510, their largest bay boat yet at just about 25′.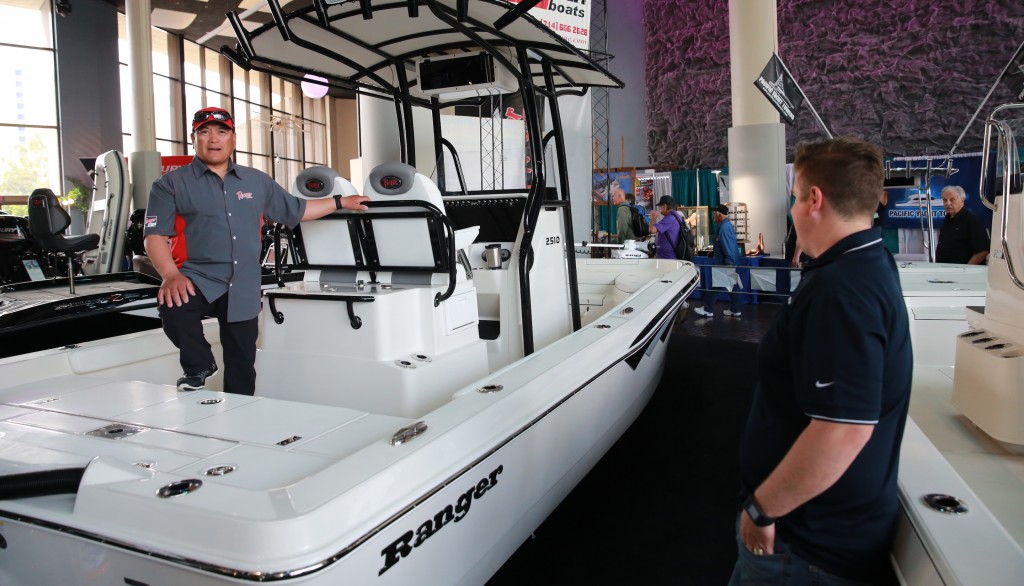 Besides the sheer size and overall fishability of the 2510, my favorite feature was the 9.5′ rod lockers that will easily accommodate my saltwater fly fishing gear. Available with and without the t-top these boats are sure the make any inshore fishermen happy regardless of how they fish. Special thanks to guide Ben Florentino with Coastal Charters for showing us the boat.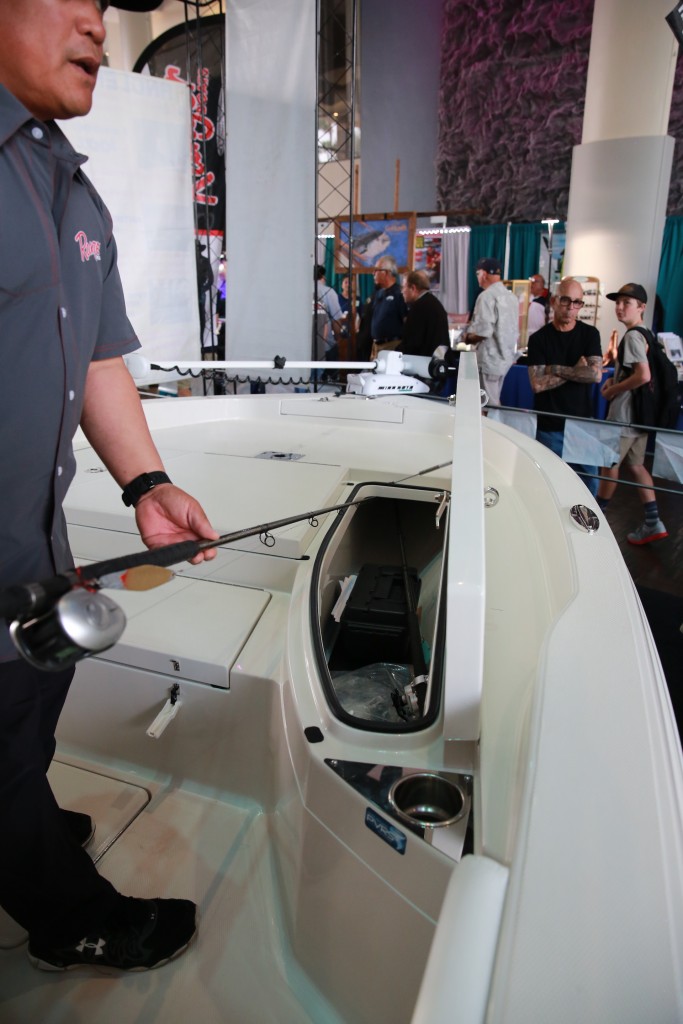 Parker had a few boats there, and as always, they had a crowd milling around.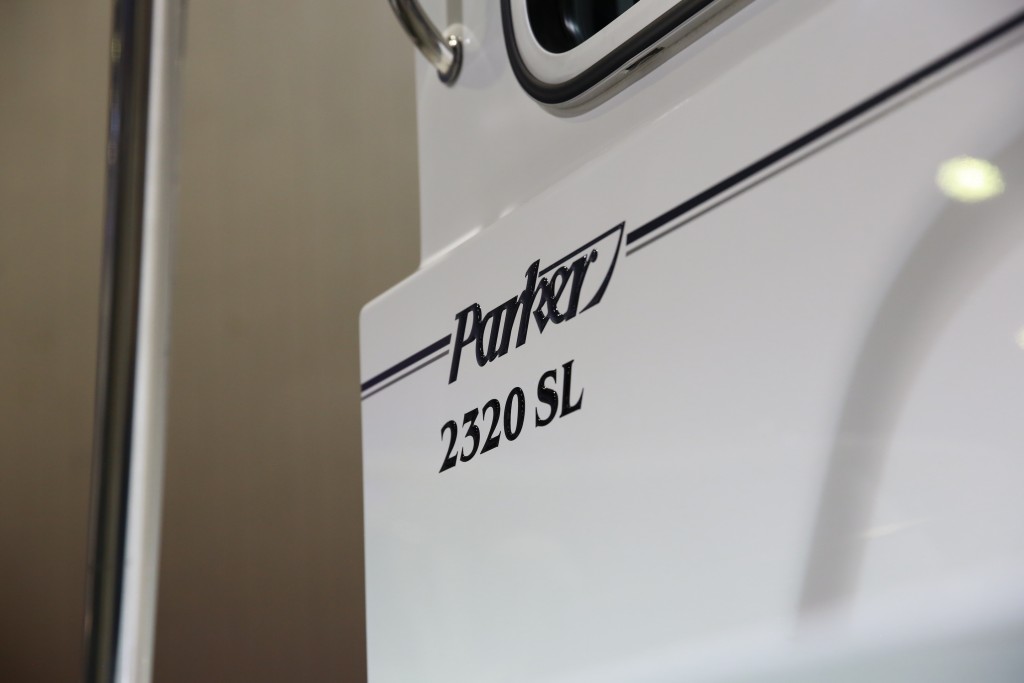 We walked all over the Parker 2320 and the 2520.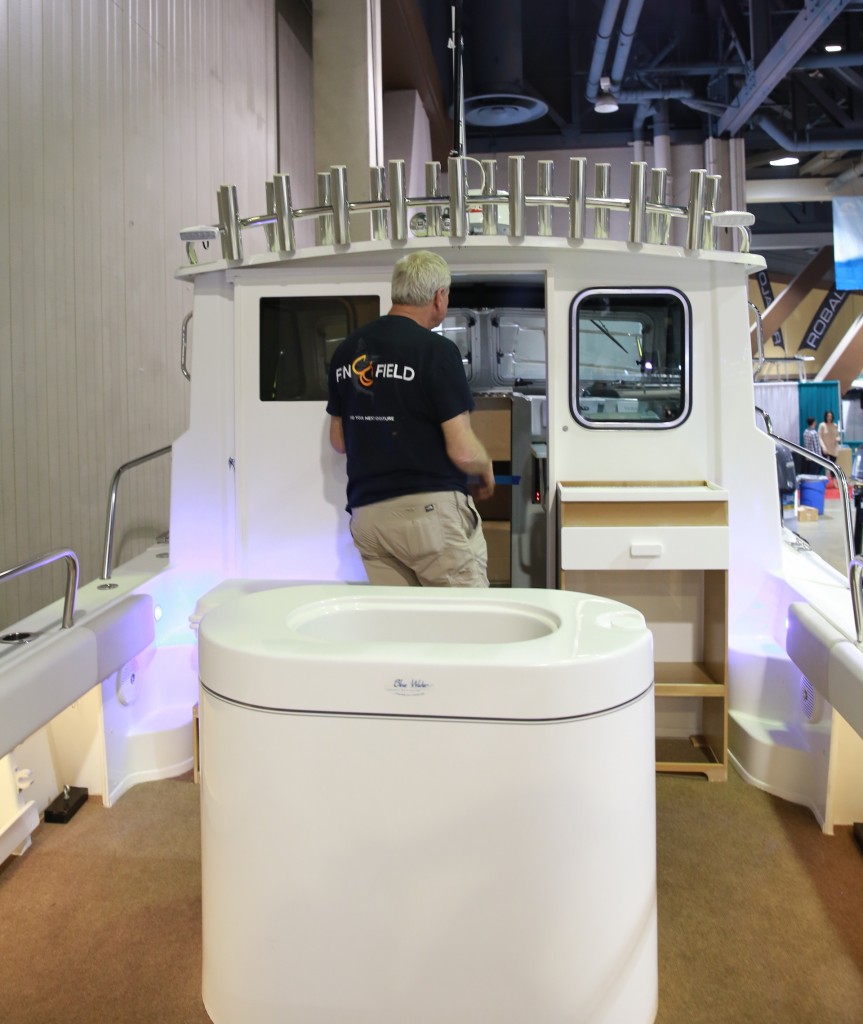 These are tried and true fishing platforms with a die-hard following. So, even though there were no major updates for 2016 we couldn't resist taking a look.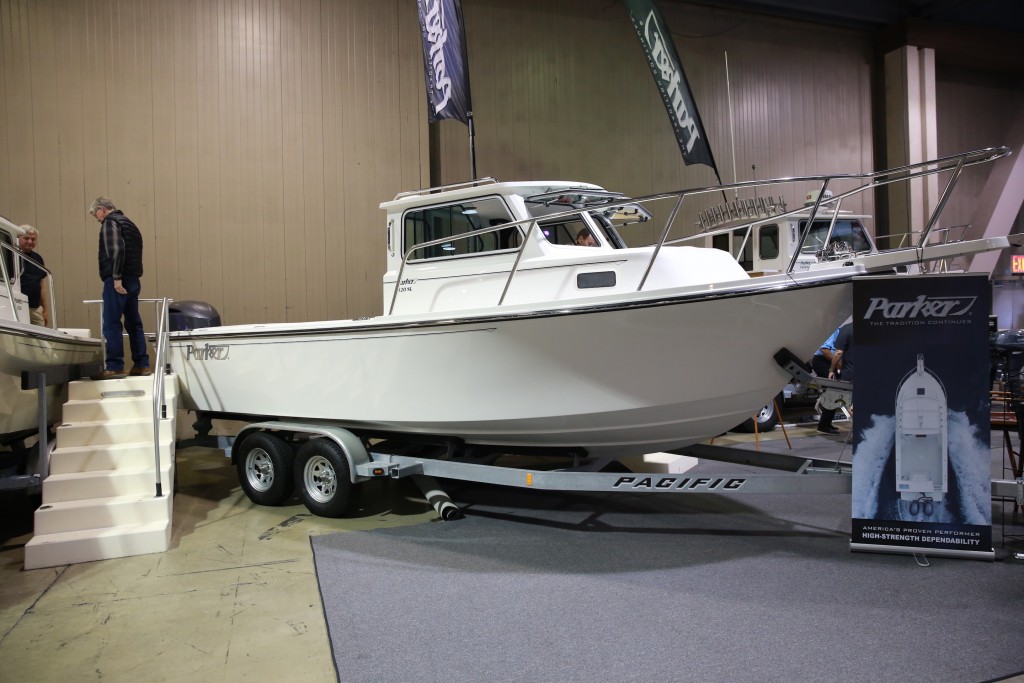 The next boat we saw was custom manufactured in California for an Alaskan charter business. Radon Boats has a cult following in the central coast and a reputation for tough-as-nails work boats. Some manufacturers brag about getting you to the fish, Radon hangs their hat on getting you home. Check out the lines on this 29′ Radon.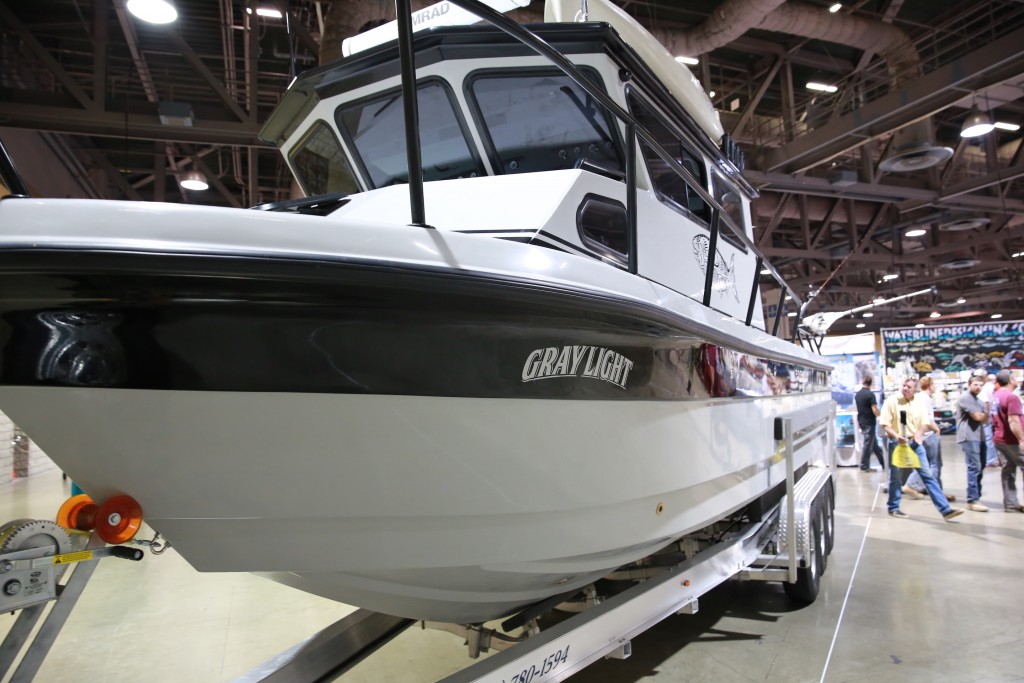 Every other boat had shiny stainless steel, the Radon had powder coated aluminum! The large cabin had a roof rack that will easily accommodate all the kayaks and surfboards you want, even a RIB. Inside were comfortable benches for clients and a couple of air ride captains chairs for the guys sitting up front. This thing feels a lot bigger than 29′, with 4 guys on deck there is still a ton of room.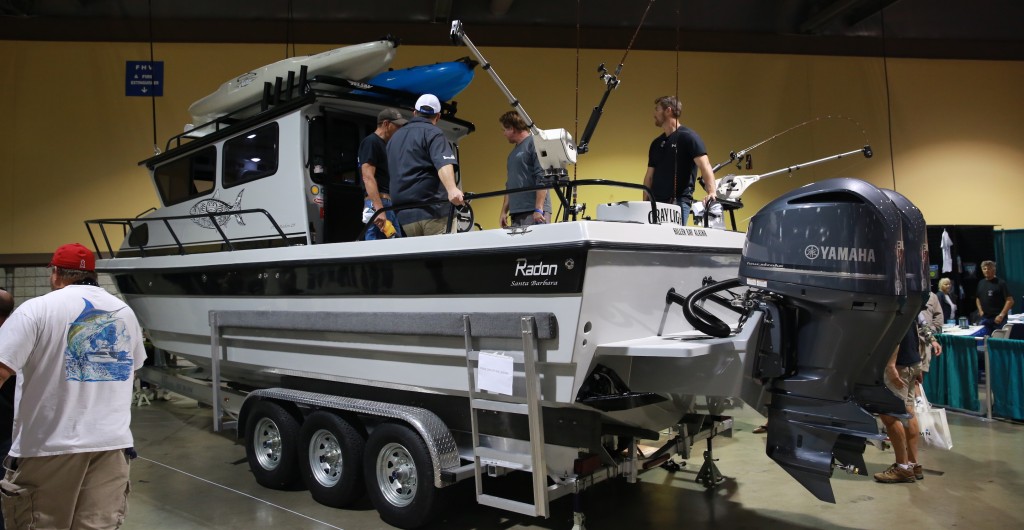 Our last stop was with a new boat builder. Tahiti Offshore recently began producing a 17′ boat called the 177 Surf Skiff.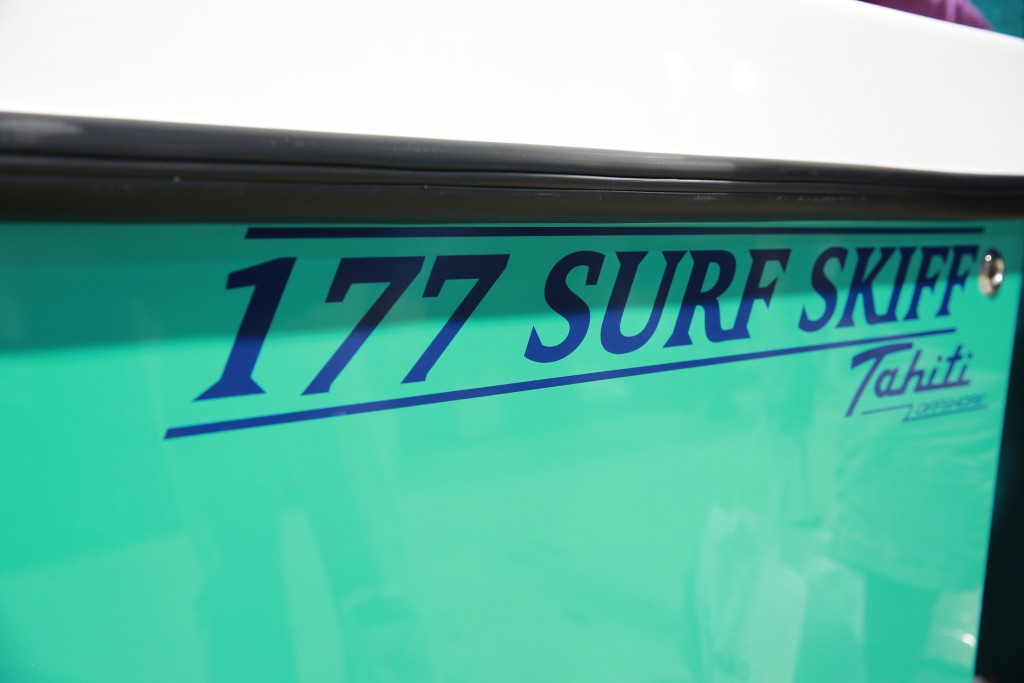 It uses a cathedral design inspired by the Anderson Greenough which is famous for handling the seas offshore far better than a 17′ boat has a right to. If you aren't familiar with cathedral hulls in general, it is a monohull with an extra mini pontoon-like flair on each side that provides stability at rest and lift while underway. The Boston Whaler 13′ was one of the first boats to make the design popular.
The most notable thing about this boat is the price. At $22,500 it comes rigged and powered by a 70hp Mercury. All it needs is your choice of electronics. For a new company, Tahiti Offshore has some lofty goals. They have set out to create a high quality, simple, no frills boat, that can go offshore with a purchase price and operating cost that an average person can justify.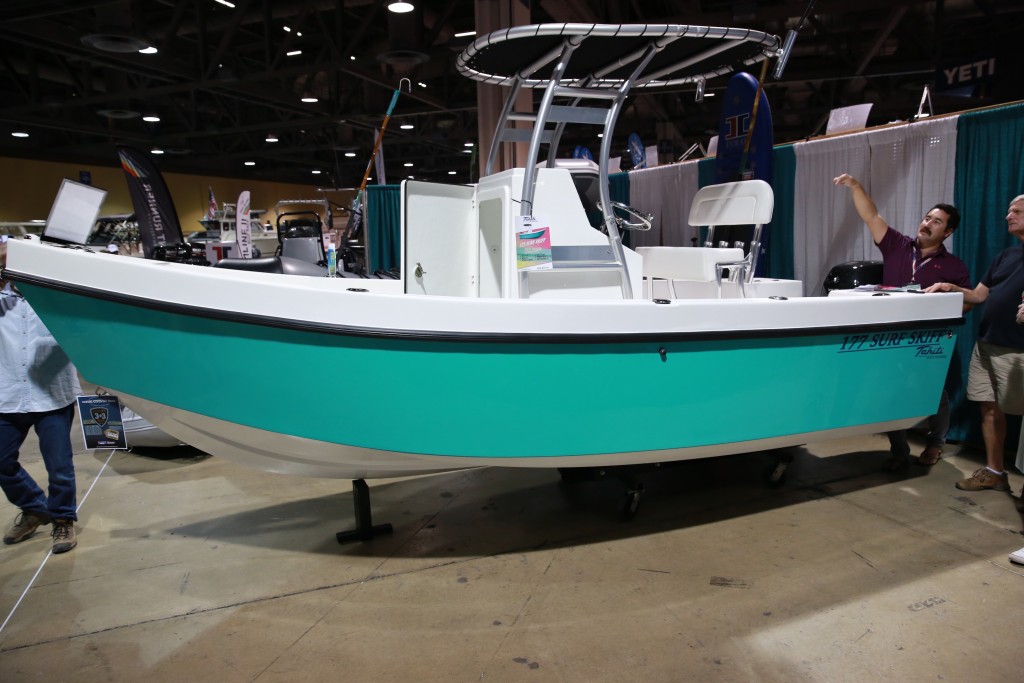 There are the usual smattering of new rods and reels this year and some interesting gadgets. But only one other product felt "new". The new micro reel by Accurate.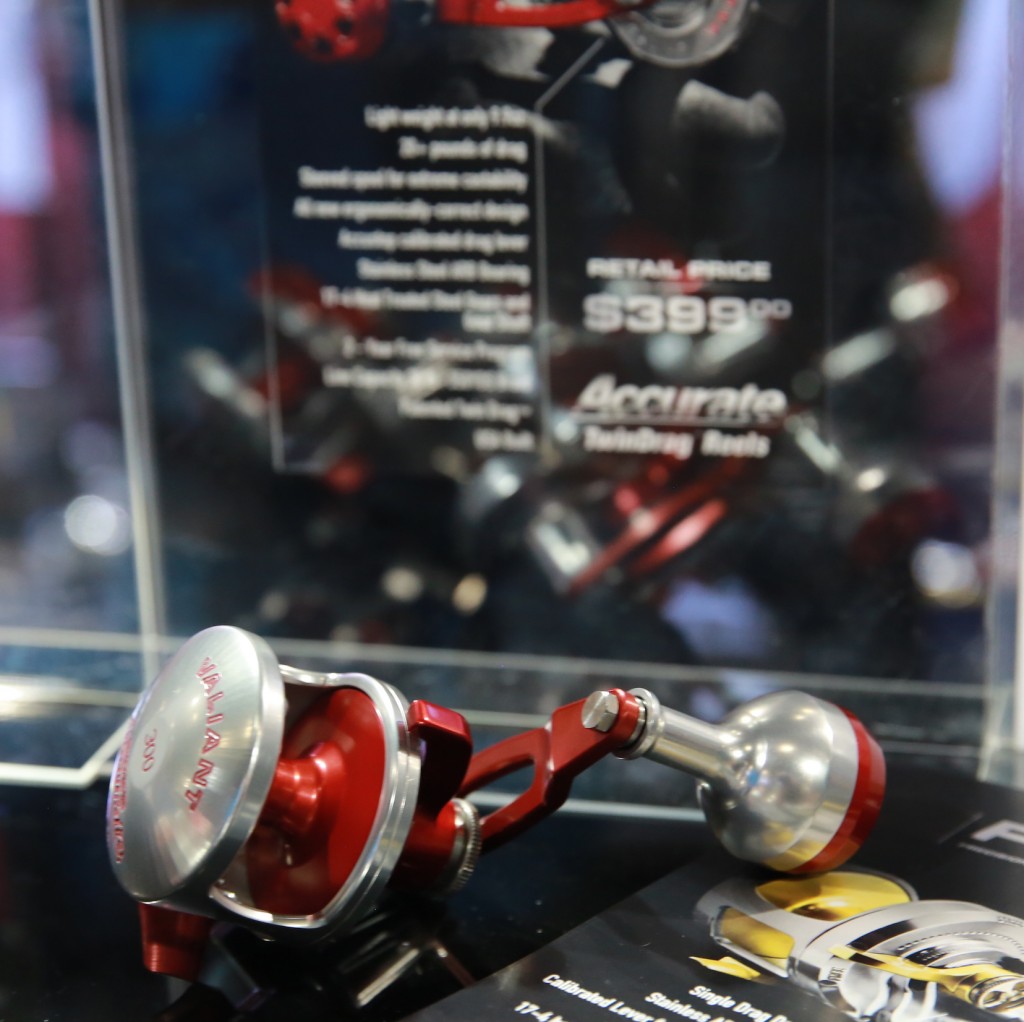 The Valiant (BV 300) has some impressive stats. It is a twin drag reel putting out more than 20 pounds of drag, on its own that is not a game changer, but keep in mind that it weighs just 10.8 ounces. I had no idea how light 10.8 ounces was but I could see how small it was.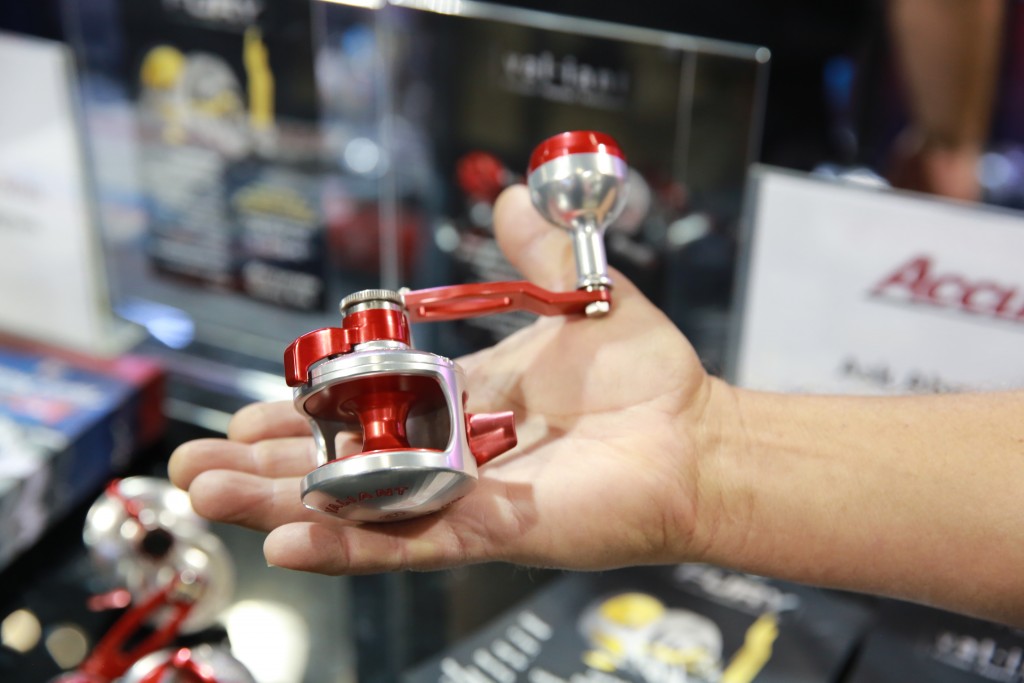 Even seeing its size, everyone at the booth was visibly surprised when the reel was set into their hands. This thing is around 20% lighter than anything else in its class and it has the famous twin drags from Accurate. It holds 325 yards of 30 lb braid and will handle just about anything inshore, and probably more than a few things offshore.
That's the 2016 Fred Hall show update, feel free to send your pictures and personal highlights from the show to [email protected]

---
About Fin & Field
#FinandField #FYNA #DreamBig2016
Fin & Field is all about finding your next adventure. We're working hard to provide the most comprehensive listing of services, reviews, and far reaching community available to help you take the guesswork out of planning your next adventure.
We believe in the ethical pursuit of hunting and fishing adventures and support taking from the land only what you can use and leaving it in better shape than you found it.
Tight Lines & Happy Hunting!
Visit us at www.finandfield.com