We all wish we could take more fishing trips, but getting time away from the family can be hard. Taking a family vacation to a great fishing destination is the perfect way to fish in new places. Don't get us wrong, fishing your home waters is great. You have it dialed in and you know the history. However, fishing a new lake, river, or part of the ocean is special. It broadens your horizons, you catch new species, learn new techniques, and meet new friends. Here are 5 places the family will love and where you can also book great fishing adventures
Mammoth Lakes, California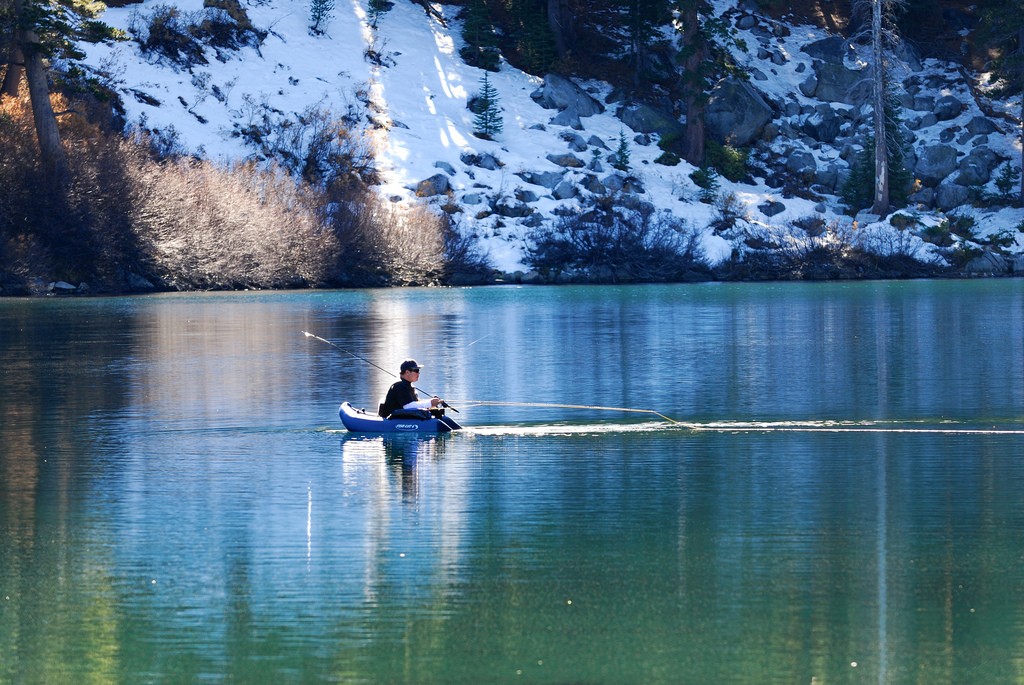 Mammoth Lakes is well known as a skiing destination. Because it draws large winter crowds that there is a plethora of amenities for families to enjoy. But Mammoth is not just a winter destination, it has a lot going on year round. In fact, there is a large contingent of down hill mountain bikers that use the ski lifts during the other three seasons to access the mountain. Mammoth and the Eastern Sierras are also famous for trout fishing. There are a large number of rivers and lakes but here we discuss just a few of the more popular options.
Hot Creek has 11,000 trout per mile, more than any other in trout stream in California. It hosts diverse bug life so you will need a variety of flies to allow you to match the hatch. Because of its proximity to the city center and its fame it can be crowded. But don't let that deter you from fishing this iconic water as the volcanic scenery makes it worthwhile.
The Upper Owens is a classic spring creek that is groundwater fed and meanders through grassy meadows. It's big undercut banks can hold some large rainbows and browns, remember to bring some streamers.
The Middle and Lower Owens are boxed in by thick brush lined banks. The best way to access the trout here is by drift boat or pontoon.
Crowley is one of the most well known trout lakes in the country. On opening day thousands of anglers come out to wet a line. Easily accessed from the highway, there are boat rentals, float tubes are allowed, and you can fish from shore.
Convict Lake is deep and holds some big fish. Set against steep mountains it is picturesque and a little more off the beaten path.
While you aren't fishing, you and the family can enjoy swimming, picnicking, horseback riding, biking, hiking, boating and just about any outdoor activity. Add a handful of good restaurants and some golf there is something to do for everyone.
Who to fish with:
Performance Anglers Guide Service
Florida Keys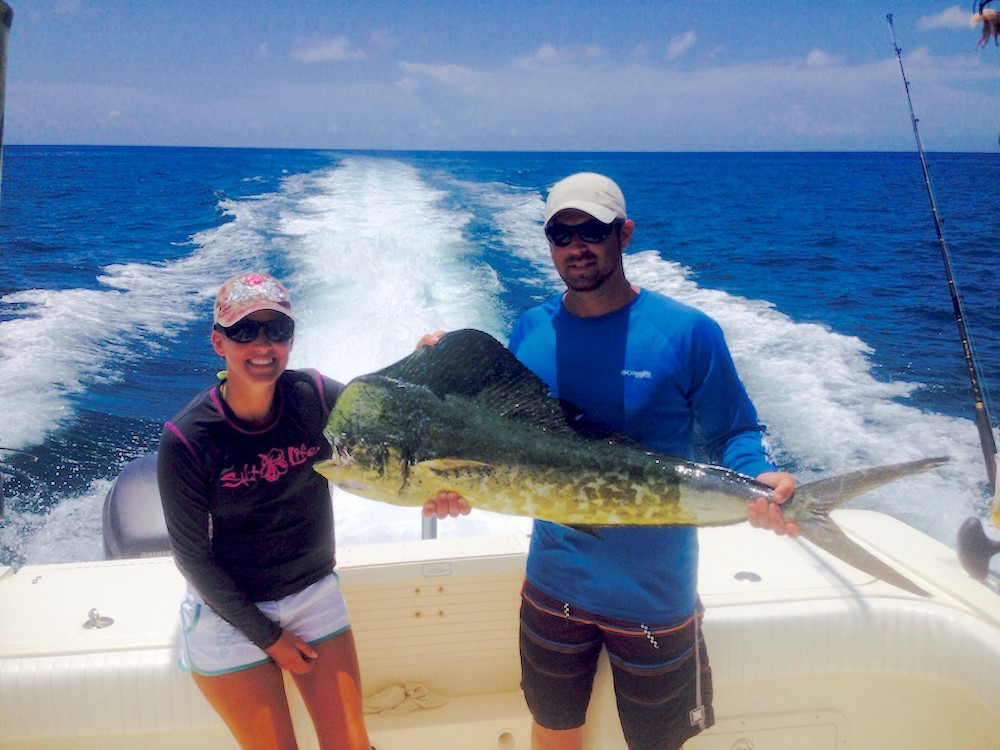 The Florida Keys are a 125 mile arc of islands extending from the southern tip of Florida. In fact Key West is the southern most point of the United States. On the east side of the island chain is the Atlantic and the warm, blue waters that are famous for tuna, marlin, sailfish, mahi, kingfish, and more. There are also endless opportunities to fish inshore and in the backcountry. The "backcountry" is the Florida Bay that is edged by the inner curve of the keys and the mainland of Florida. The Keys are geographically and ecologically unique, creating endless opportunities for year round fishing.
World class bottom fishing routinely fills the ice chest with snapper, grouper, and amberjack.
The action inshore for king mackerel, mahi mahi and wahoo is non stop.
You can go offshore and put yourself to the test on big tuna and sailfish.
The Keys are loved by tourists for their weather, restaurants, island-time pace of life, and fine soft sand beaches. The whole family will enjoy island life. Family friendly highlights are the Key West Butterfly and Nature Conservancy, Dry Tortugas National Park, The Ernest Hemingway Home and Museum, Key West Garden Club, and Key West Helicopter Tours.
Who to fish with:
Boulder, Colorado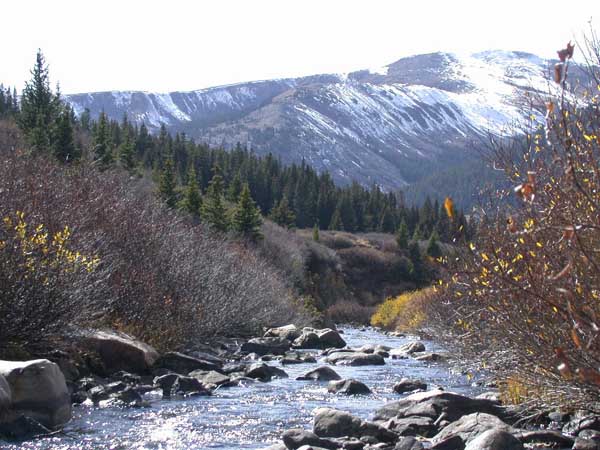 Originally a mining camp, Boulder is now a sophisticated community of outdoor enthusiasts. You can shop, dine, and fly fish on trout streams right in the center of the city, making it a perfect addition to this list.
Boulder Creeks headwaters start in the continental divide where they fill Barker Meadow Reservoir, the tailwater downstream provides year round fishing. It has big caddis hatches, making dry flies your best bet for healthy brown trout and scrappy rainbows with an occasional brook trout in the mix. It flows right through town so you dont have to go far to do some fishing.
The headwater section and tailwater section of the Big Thompson River provide great opportunities to catch both rainbows and browns that often top 15″. The key is small flies, #16 and smaller, and due to its proximity to Boulder and Denver it can be crowded.
Gross Reservoir is a cold water lake, somewhat rare for the area. Trout are the primary species and can be caught wading kayak and canoeing as no other form of boating is allowed.
Largerman reservoir is 116 acres with easy access for walking the shore and wading. It has excellent carp fishing.
Anything outdoors is popular in Boulder and you and the family can go hiking, rock climbing, and mountain biking. You can also enjoy the areas great microbrews, dining, shopping, and art galleries. Of particular note are the WOW! Childrens Museum, Fiske Planetarium, and the 10 week free concert series Bands on the Bricks.
Who to fish with:
Kailua-Kona, Hawaii
Honestly, will the family say "no" to a trip to Hawaii? I mean, this one is a ringer, the family will obviously love it. Maybe less obvious is that the fishing in Hawaii is incredible. In Kailua-Kona, the unique geography protects the ocean from wind and storms resulting in calm seas. The ocean quickly drops off to 6000′ deep bringing the big pelagic species close to shore. The target game fish are the typical offshore species like billfish, tuna, mahi mahi, and wahoo. A variety of bottom fish can be found inshore. It is common for your catch to belong to the boat and they in turn sell it to a fish market. Make sure to ask ahead of time if you want to keep the fish. You can also get recommendations for restaurants that will cook your catch.
You will love the fishing and the whole family will enjoy the pristine beaches, boat tours, snorkeling, biking, camping, surf lessons, zip-line, helicopter tours, Kona coffee tasting, and the petroglyph tours. Petroglyphs are images carved in stone and the ones in Hawaii date back to 16th century.
Who to fish with:
Waiopai Sport Fishing Charters
Ocean City, Maryland
Ocean City is a classic east coast beach town, complete with historic carousel, ferris wheel, seafood restaurants, and of course sandy beaches. It also has some of the hottest fishing on the east coast within 30 miles of the ocean city marina.
Head offshore for quality white marlin, blue marlin, yellowfin tuna, bluefin tuna, big eye tuna, wahoo, and mahi mahi fishing.
Spend time inshore for fast and furious action on bluefish, sea bass, rockfish, and flounder.
Fish in the White Marlin Open, the world's largest billfish tournament.
With the gulf stream so close to shore on Ocean City there is great fishing for family members of any age and skill level. When not fishing the Ocean City Boardwalk is a great daytime and night time destination with top quality shops and seafood restaurants. Other activities sure to delight the family are the water parks, boat tours, stand up paddle-boarding, kayaking, biking, Coastguard Museum, parasailing, and golf.
Who to fish with:
Foolish Pleasures Big Game Fishing

---
About Fin & Field
Fin & Field is changing the way sportsmen find, compare, book and share their fishing and hunting adventures. We've consolidated the hunting and fishing industry into a powerful marketplace that connects sportsmen and operators (charter boats, fishing guides, hunting guides, lodges, marinas, outfitters, outdoor brands, and more). We're using technology to drive more meaningful, fun, and efficient communication that's making it easier for sportsmen to get the information they need to do what they love.
Book your next adventure at www.finandfield.com.