The Bisbee's Black and Blue tournament draws a tremendously diverse crowd of anglers and teams. 121 teams and nearly 1000 anglers from all over the world competed last year and they are expecting an even bigger turnout for 2016. It is one of the world's premier billfish tournaments but the base entry fee is just $5000 for a team and beginners and first timers are common, so don't hesitate if you are thinking about registering. For the more confident anglers, when you add in the various Daily Jackpots, including the $20k per day Chupacabra Challenge, the team entry fee can climb to as much as $131,500! Last years total prize money was over $3.5M and we can't wait to see how much money is at stake this year!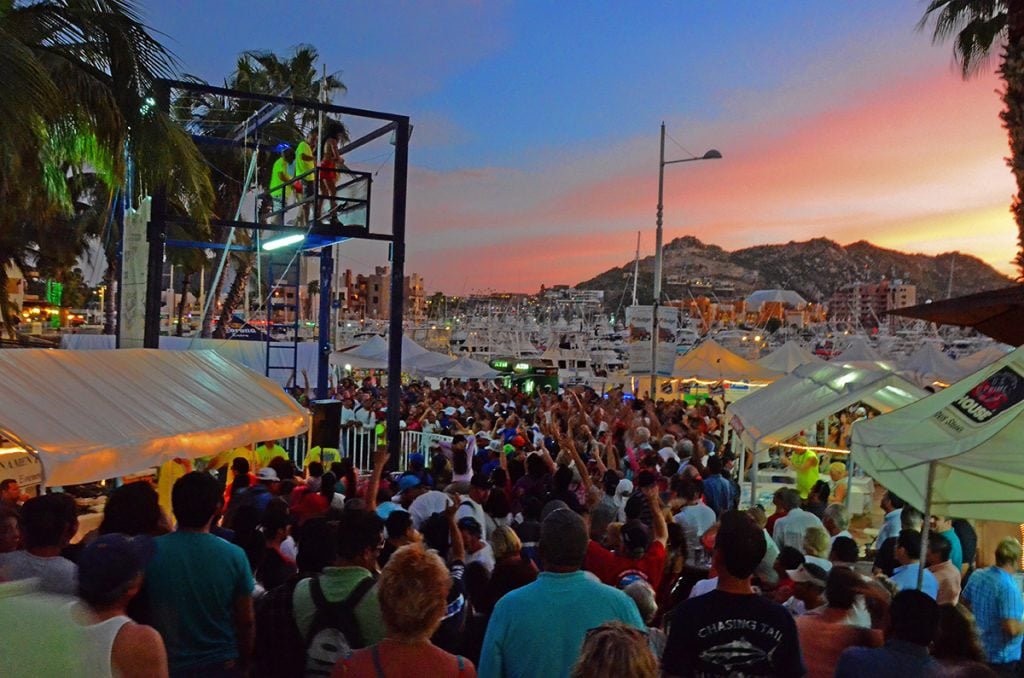 On October 18th there will be captains meetings, registration, and opening ceremonies. 8:00am on October 19th is the start of the tournament and the famous shotgun start. Imagine well over 100 boats lining up at sunrise waiting for the the fireworks that signal the official start the tournament. Every boat then blasting off to their chosen fishing grounds off the tip of Baja. It is a spectacular sight and one of the signature events of the tournament. The tournament lasts for 3 days and the final weigh in is on October 21st. The award ceremony and fireworks show is the next day.

Last years big winner was the Tranquilo. The captain and crew were able to land the 3rd place blue marlin, 327 lbs, but as the largest fish entered in all the jackpots their payout topped $2.5 million dollars. At $2,511,462 it is the third largest payout in the event's history! Come for the fun, leave a millionaire!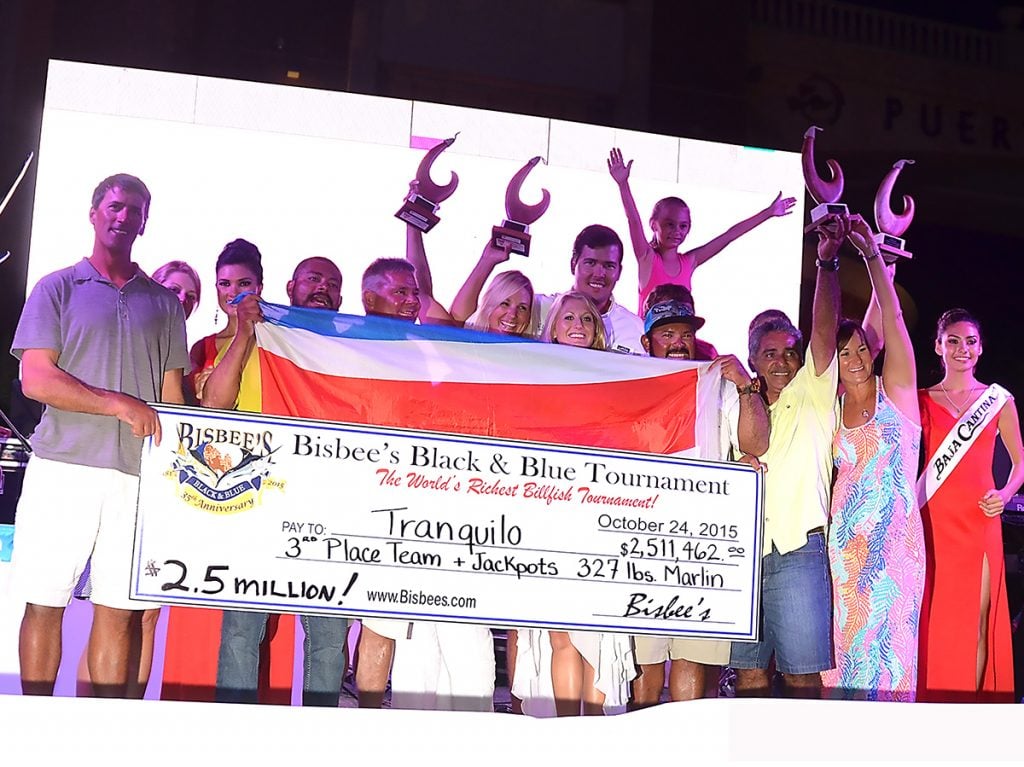 Make your dreams a reality and come fish the Bisbee's Black & Blue, just $5000 gets you into the tournament. And if you think you can't enter just the base level, or aren't ready to compete in a prime time event, think again. In 2014, a group of local amateur fishermen entered the tournament at the base level plus the $500 daily jackpot. Team Casa Hogar went on to win the entire tournament with a blue marlin weighing 385 lbs! Casa Hogar is an orphanage for local boys that provides food, shelter, and education to underprivileged boys. They took home a total of $258,325! Come for the fun and you might leave a millionaire!

---
About Fin & Field
#FinandField #FYNA #DreamBig2016
Fin & Field is all about finding your next adventure. We're working hard to provide the most comprehensive listing of services, reviews, and far reaching community available to help you take the guesswork out of planning your next adventure.
We believe in the ethical pursuit of hunting and fishing adventures and support taking from the land only what you can use and leaving it in better shape than you found it.
Tight Lines & Happy Hunting!
Visit us at www.finandfield.com