Adriana Somberg started Anglers For The Cure after losing her husband to prostate cancer in 2014. Reed lived a full life – together with Adriana he enjoyed fishing, flying, hiking, and kayaking. He was in excellent health and the diagnosis was a complete surprise to them both. On the heels of her personal tragedy, Adriana set out to make a difference in the world and spread awareness about the importance of prostate specific antigen (PSA) screening. PSA screening is a simple blood test.
Anglers For The Cure is a non profit fishing tournament that is in its 3rd year and continuing to grow in popularity. The tournament is a blast, there are two main divisions and you can enter one or both. The KDW (kingfish, dolphin, wahoo) Tournament costs $200 (by July 1st) and the King Of The Kings Tournament is $350 if you register before June 1st. Adriana's goal is to spread awareness so the tournament entry is kept as low as possible. Of course you are invited to enter the additional calcuttas or donate directly to Anglers For The Cure! As you can imagine, the low entry bar means the turnout is great and the anglers are all looking to enjoy a great tournament for a great cause.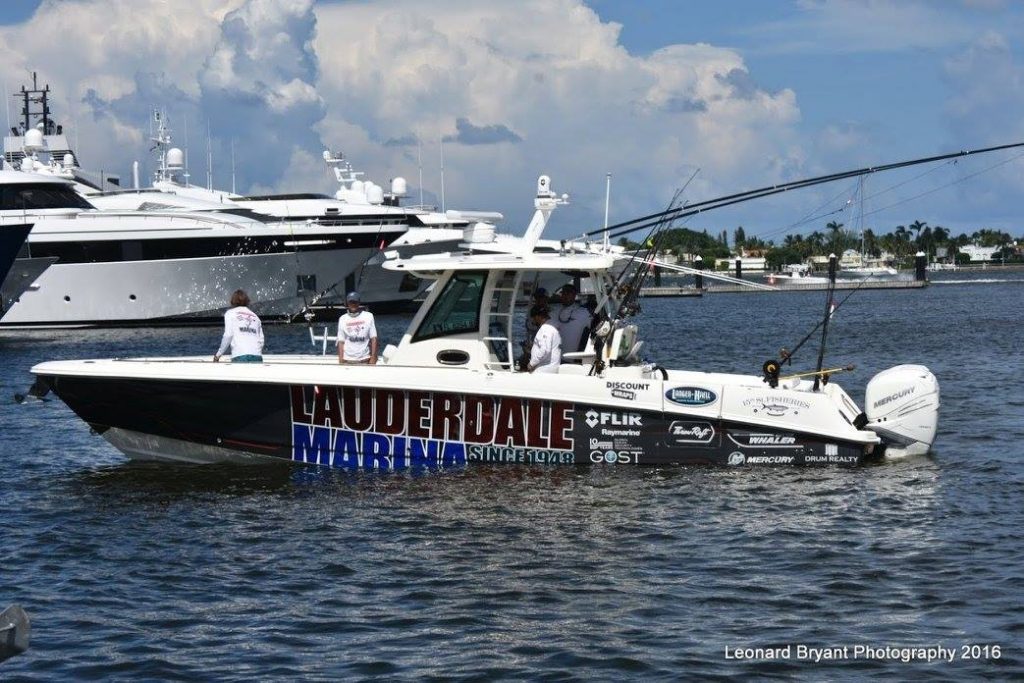 The tournament takes place August 17-19th, 2017. It is one day of fishing surrounded by a bunch of great events. The first event is a Kick-Off Party on August 3rd at the Square Grouper Bar & Grill in Jupiter. Tickets for the kick off party can be purchased at the door and include a drink ticket and a raffle ticket! Come for the raffle, the music, and the food. You will be helping spread awareness and save lives! Next up is the Captains Meeting on August 17th at the Rybovitch Superyacht Marina. The Captains Meeting is a buffet dinner with a raffle, silent auction, music, and awesome food. Two dinner wristbands are included with registration and more can be purchased for just $15! Then the big day is Saturday, August 19th…THE TOURNAMENT. You can leave from any Palm Beach inlet and lines in at 6:30am. It will be all over by 4pm when boats will return to the Rybovich Superyacht Marina to weigh in their catch and compete for the prizes. No matter who has the biggest catch, the big winner is men's health. The event has chosen the Prostate Cancer Foundation, Vital Flight, Hospice of Palm Beach County, and the Coastal Conservation Association of Florida to be the benefactors of the money raised during the tournament. The weigh-in event is followed by an awards ceremony. Awards ceremony wristbands can be purchased for $20. The awards ceremony features a Cuban feast and the presentation of all of the boat prizes.
One special sponsor, One Lab, will have a private tent set up and will be providing unlimited FREE PSA SCREENINGS (a simply blood test) for all the men attending the event. Adriana is making sure YOU HAVE NO EXCUSE NOT TO GET YOUR PSA SCREENING DONE!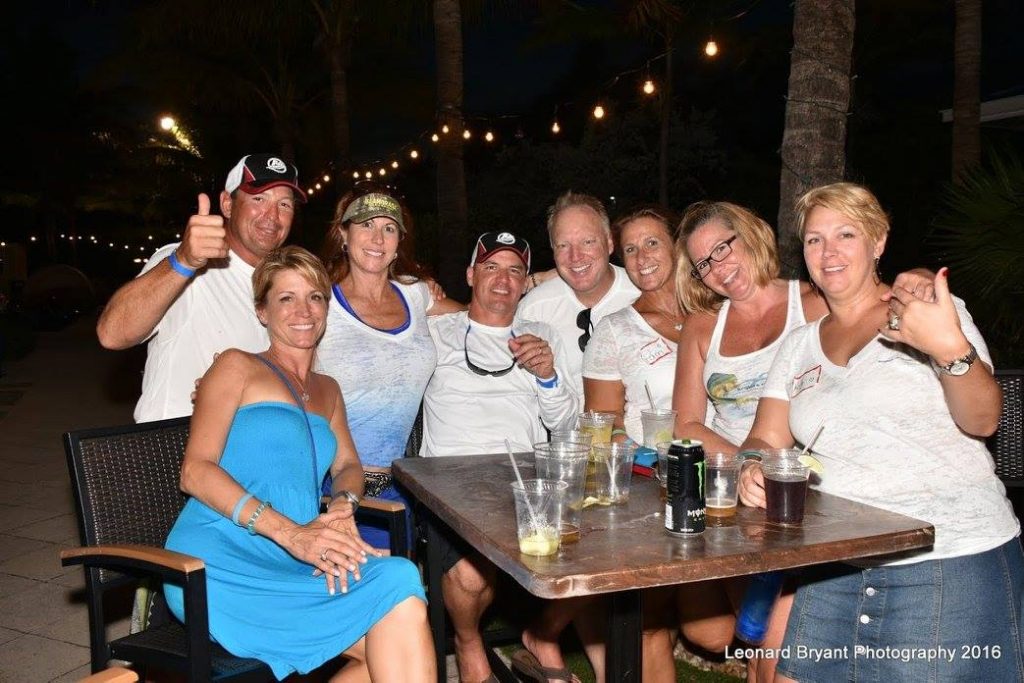 This is the most bang for your buck for Florida tournament fishing fun! The event has an impressive list of sponsors that are donating money, services, and prizes so that the tournament raises as much awareness and money for prostate screening as possible. Fin & Field is proud to be sponsoring the event and to be included with TD Bank, Yellowfin, Engel Coolers, Mercury Marine, One Lab, Salt Life Optics, Papa's Pilar Rum, Tito's Handmade Vodka, Islamorada Beer Company, Cuda, SeaDek, RMK Merrill-Stevens, Viking Yachts, Galati Yachts, Fusion, Carey Chen Art, Grundéns, and so many more.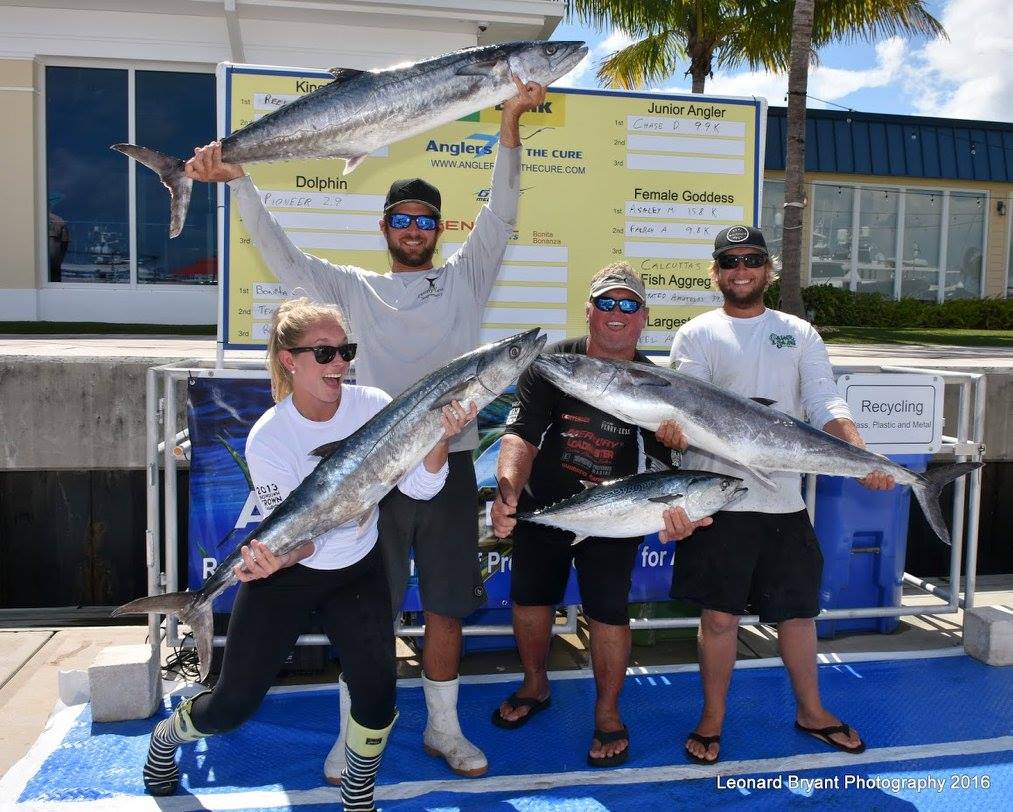 Adriana is driven by the loss of her husband but she doesn't live for the past. She lives for the future, a future where similar tragedies are avoided because of advanced screening. She invites you to fish the tournament, share the event with your friends and family, and get your PSA screening! Screening should be started as early as your mid 30s. Still not convinced, check out these statistics.
1 in 3 men with a family history of prostate cancer will be diagnosed with the disease.
1 in 5 African American men will be diagnosed with the disease regardless of risk factors.
1 in 7 men will be diagnosed with the disease regardless of risk factors.
233,000 new cases of prostate cancer are diagnosed each year.
26,000 men die of prostate cancer each year.
2nd most common cancer among men.
Men in their 30s, 40s and 50s NEED to know about the importance and ease of early PSA screening. Having a blast at a fishing tournament with friendly competition, great prizes, and fun events is optional…but highly recommended!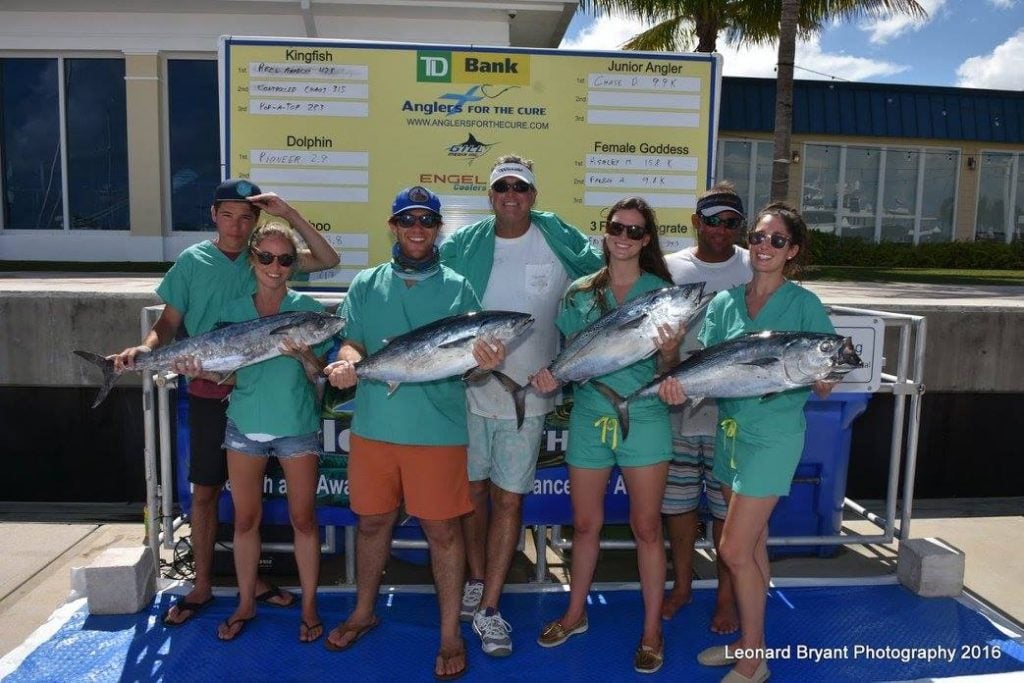 ---
About Fin & Field
Fin & Field is changing the way sportsmen find, compare, book and share their fishing and hunting adventures. We've consolidated the hunting and fishing industry into a powerful marketplace that connects sportsmen and operators (charter boats, fishing guides, hunting guides, lodges, marinas, outfitters, outdoor brands, and more). We're using technology to drive more meaningful, fun, and efficient communication that's making it easier for sportsmen to get the information they need to do what they love.
Book your next adventure at www.finandfield.com.