Wood River Ranch is 80 miles from the South East corner of Yellowstone National Park in the Absoroka Mountain range. Touted as the steepest range in Wyoming, hunts in the Absoroka Mountains are rough country adventures. Wood River Ranch is owned by the Stough family. Their passion for the American West and the great outdoors brought them to this property more than a decade ago. Originally Wood River Ranch was going to be their own family playground but, after restoring the lodge, the land, and even the river bottom, they extended the hunting and fishing opportunities on the ranch to the public. The approach they take focuses on the quality of the experiences not the quantity of guests. They want sportsmen to have the trip of a lifetime at Wood River Ranch.

To book with Wood River Ranch click or Call Pierson at 844-345-1036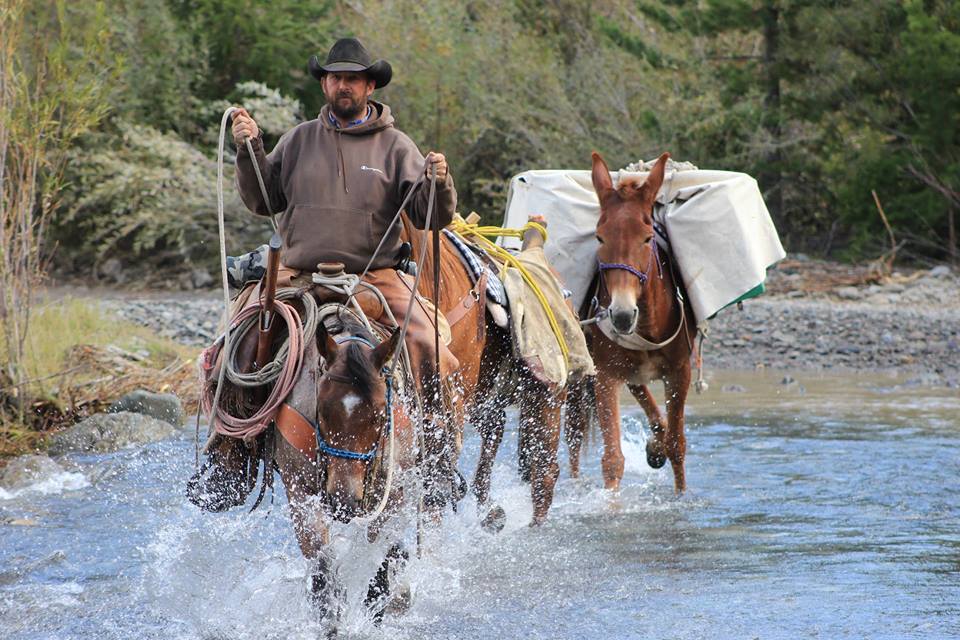 Underlaying everything they do is their focus on land management and unwillingness to deplete any of the resources. In fact, they are committed to stewarding the land to ensure the property is thriving and even more impressive for future generations than it is now. To help with that goal they hired Ranch Manager Pierson Hodgens 5 years ago to manage the ranch. Pierson grew up hunting and fishing and has been guiding for more than 20 years. He started guiding right after high school while attending the University of Wyoming. In fact, he has never done anything else. Pierson does a lot of guiding at Wood River Ranch personally but also has a crew of tried and true guides to fill in when times get busy.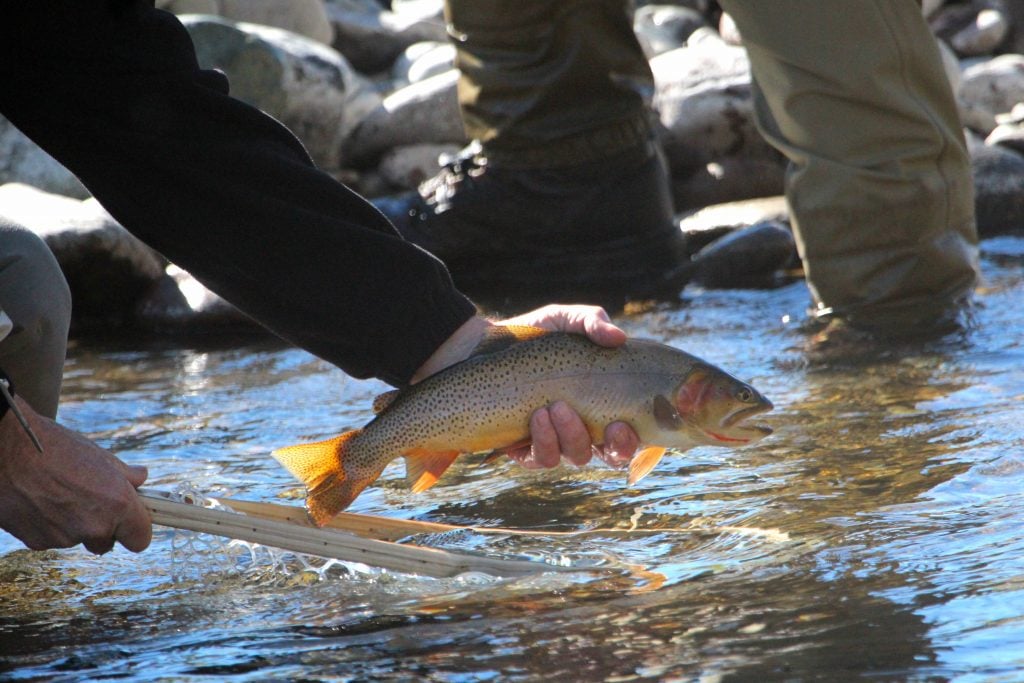 Wood River Ranch is a fly fishermen's dream with 4.5 miles of private access to the Wood River. The fishing for Yellowstone cutthroat trout is excellent and they are frequently caught over 15″ and fish over 20″ are not uncommon. Peak season for fishing is July, August, September, and the first week of October. Make sure to book early since they only accept 4 groups of anglers each year!
Hunters will find fantastic game populations of elk, antelope, whitetail deer, mule deer, mountain lion, and miriam turkey. The seasons are as follows and, like the fishing, are each restricted to a small number of groups.
Elk hunts last from the rut to the late season migration. Archery season is in September and rifle season is from October 1st through November 15th.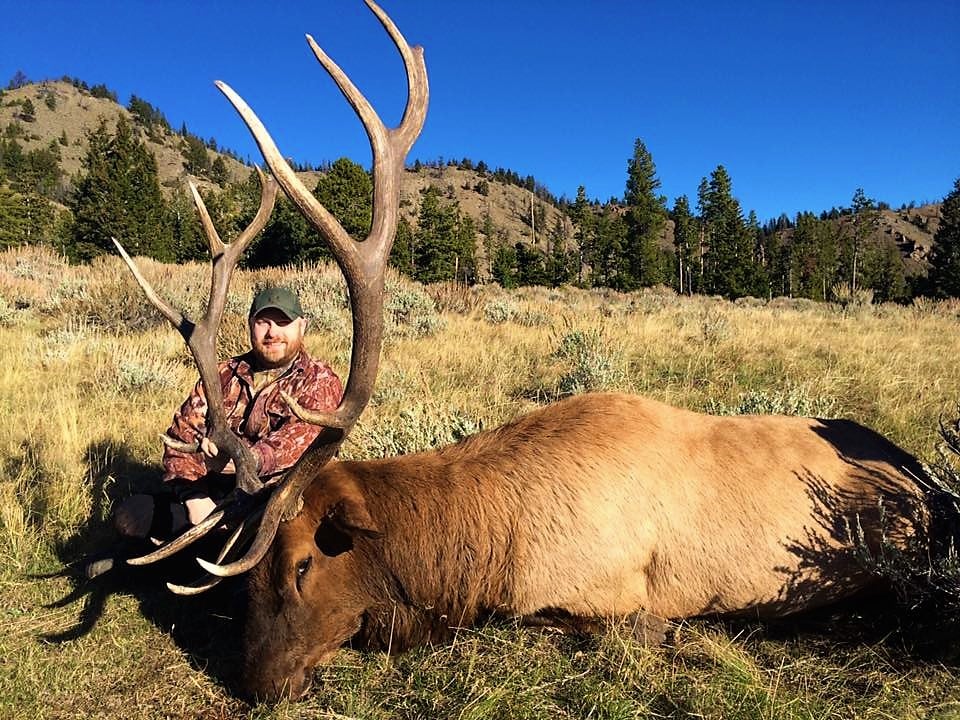 Mule deer and whitetail deer are hunted on the same tag and the archery season begin in September. The deer rifle hunting season is from October 15th through October 30th. Then there is a whitetail only period in November.
Antelope rifle hunts are from September 20th through October 14th
Mountain lion technically has no season but Wood River Ranch will only host 3 or 4 mountain lion hunts per year. To hunt mountain lion, contact Wood River Ranch to get on the contact list. When the snow conditions are just right, Wood River Ranch will begin calling down the list and the first person that is available to hunt within 48 hours will be able to book the trip.
Turkey season is April 8th through May 20th. Wyoming Game and Fish has restocked the turkey population in the area with the purest form of Miriam genetic stock. These Miriam turkeys are easily distinguishable from Rio Grande turkeys because they have snow white tips on their feathers! The wild turkey hunts take place at over 7000 ft. of elevation on rough terrain, in fact, there are frequent grizzly bear encounters on these turkey hunts!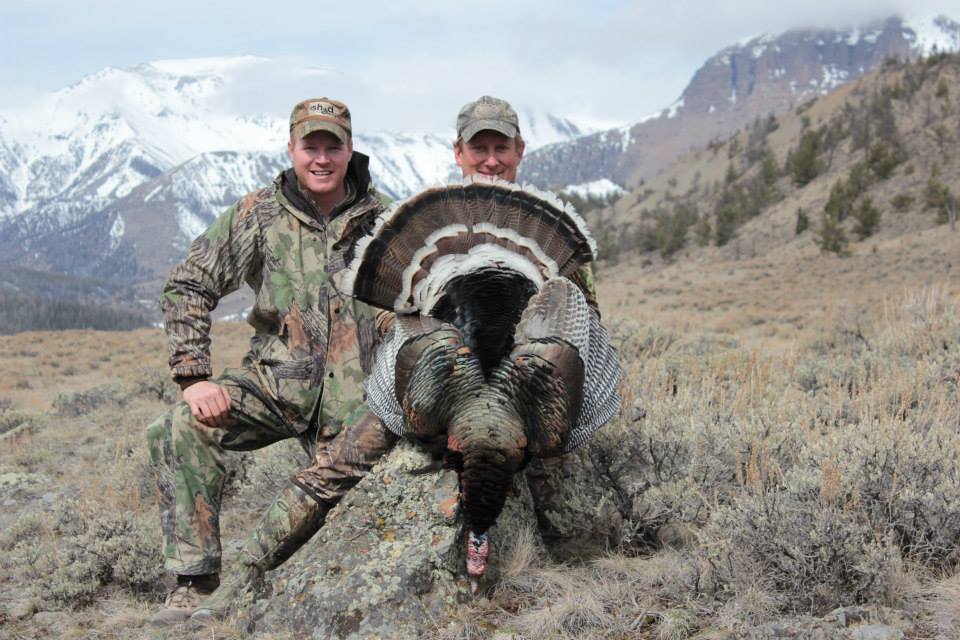 If you are thinking about hunting at Wood River Ranch you should know that tags are very hard to draw. Elk tags, for example, are on a preference point system. Every year that you apply and don't get a tag you get a preference point. Prospective hunters need to start accumulating preference points now by applying every year for a tag. Hunters who have the maximum number of points have just a 30% chance of drawing a tag. If you don't want to leave your tag selection up to chance you can purchase a commissioner tag. Commissioner tags are auctioned off and typically run from $8,000 – $15,000.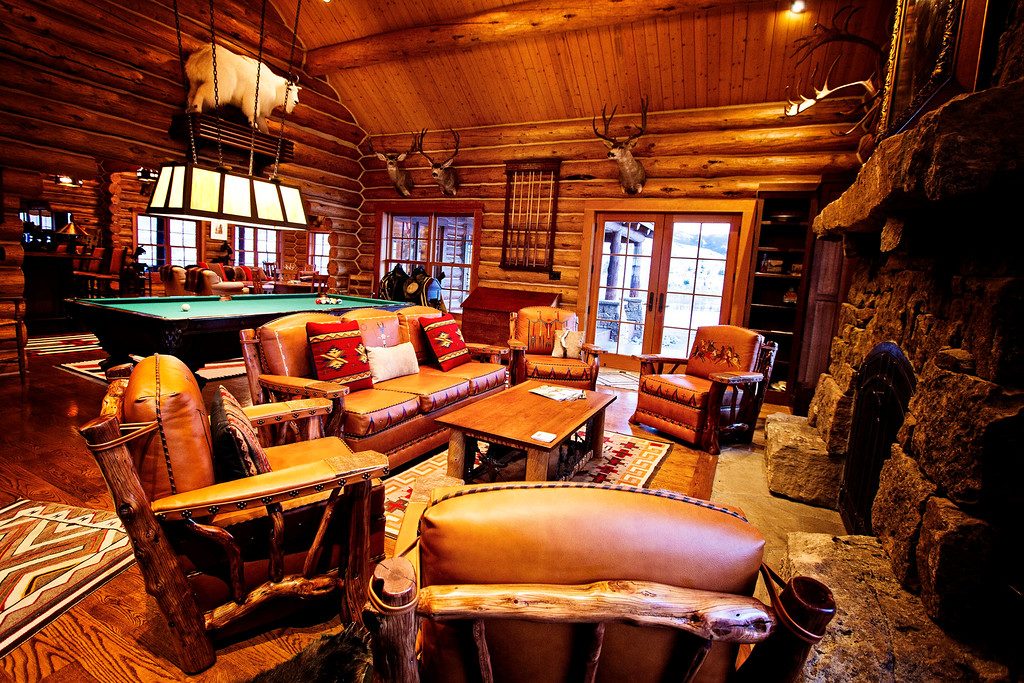 The lodge and guest cabins are centrally located on the property and are all classic log structures. The lodge is a true gathering place with a fine dining room, two living areas, pool room, custom bar, fitness room, steam shower, sauna, wrap around porch, and a big walk in cooler for game storage. The Gourmet meals are prepared by Marcie Hodgens, a classically trained gourmet chef. The two guest cabins each have a living room and a kitchen. The Bunkhouse has 6 rooms and communal bathrooms while the Hawks Rest cabin has 4 bedrooms each with ensuite bathroom and fireplaces. Come to Wood River Ranch for once in a lifetime fishing and hunting and the finest in western hospitality!

---
About Fin & Field
#FinandField #FYNA #DreamBig2016
Fin & Field is all about finding your next adventure. We're working hard to provide the most comprehensive listing of services, reviews, and far reaching community available to help you take the guesswork out of planning your next adventure.
We believe in the ethical pursuit of hunting and fishing adventures and support taking from the land only what you can use and leaving it in better shape than you found it.
Tight Lines & Happy Hunting!
Visit us at www.finandfield.com