Jan and Sarah Alsagar are the owners and operators of Three Lakes Trophy Ranch in Three Lakes, Wisconsin. This pristine and private ranch is one of the few places in the US where you can hunt a strain of Canadian whitetail deer.

Or Call Jan Alsagar at 844-210-6476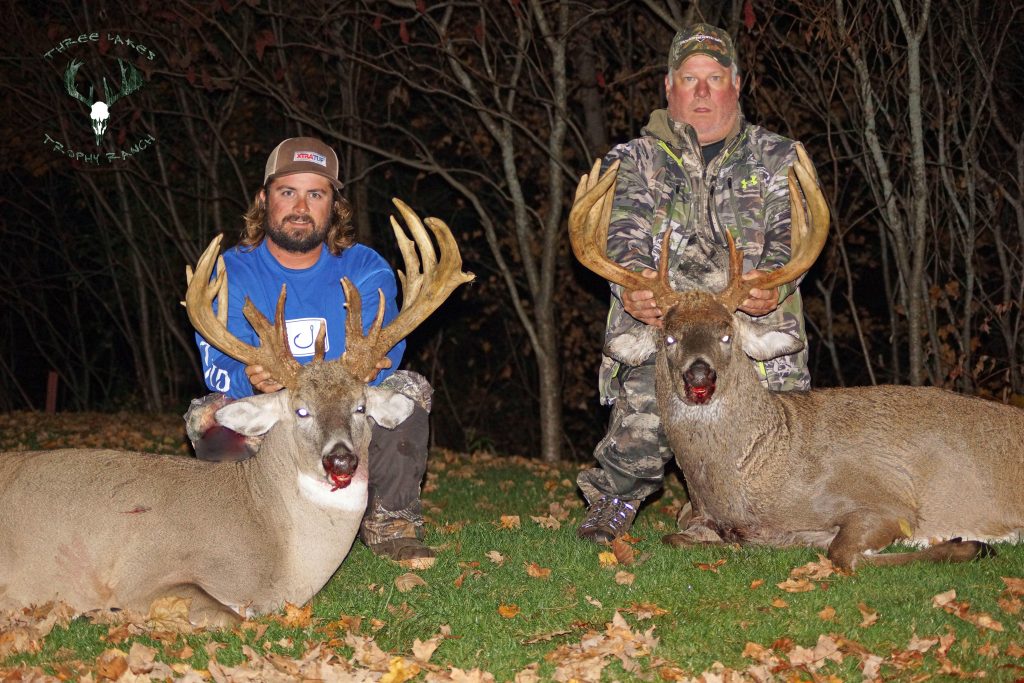 Jan started his hunting career in Canada where he was living and working as an outfitter since the early 1990s. Along with his dad, Jan was one of the first people to raise elk in Canada. They also had a lot of success cultivating an amazing strain of whitetail deer. Jan and Sarah ultimately moved to the US, brought their prized deer with them, and in 2014 started operating Three Lakes Trophy Ranch. Their property is 800 acres, has a natural lake, all natural watering holes, and is blessed with native trophy class deer as well as the giant Canadian whitetail genetics that Jan introduced. The Canadian genetic line of whitetail deer are raised and released into the preserve at 2 years old. For US hunters this is the closest and cheapest opportunity to hunt for these animals. Hunters will have ample opportunity to harvest deer in the 300lb class. And, because the hunts all take place on a privately owned and managed ranch there is no lengthy license or tag process.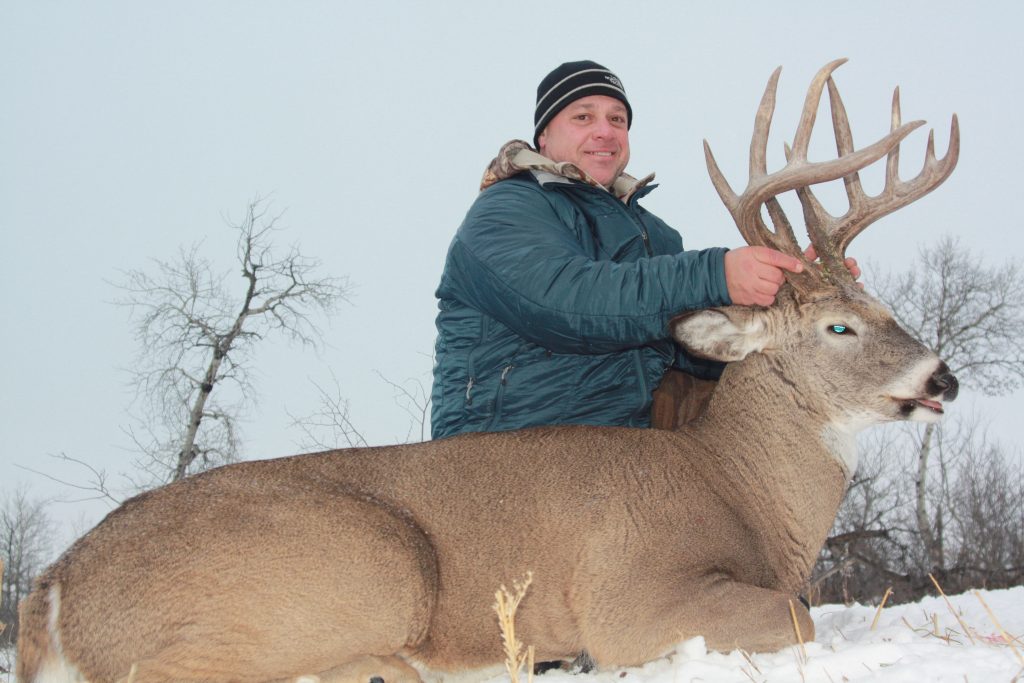 Hunters will start the trip, after arriving at the lodge, with an evening hunt followed by 3 days of morning and evening hunting sessions. On the final day they will enjoy a morning hunt. Hunts are priced based on the caliber of the trophy whitetail you want to harvest. The hunts are fully guided and the guide will estimate the size of deer prior to you harvesting of the animal. Even if the actual score is higher you won't be charged extra. In fact, you only pay a deposit up front and the remainder of the balance after you harvest your trophy.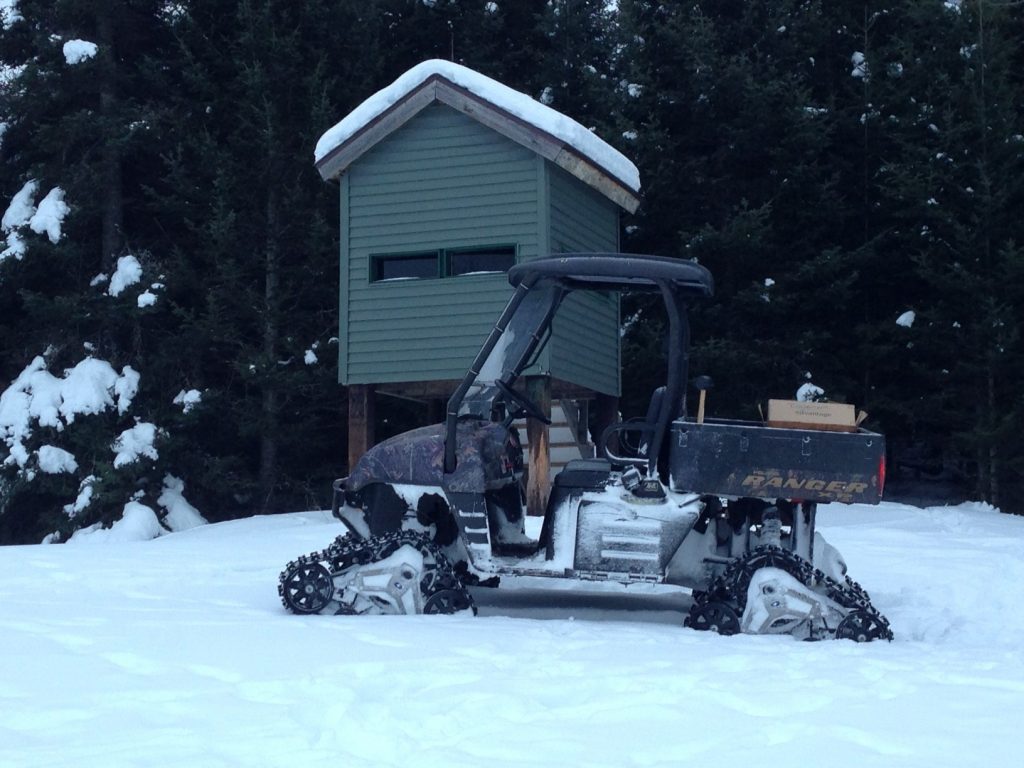 Jan and Sarah maintain 5 hunting stands over beautiful food plots and 11 ladder stands. Hunters will be driven out to the stands at the start of each session. The setup is great for families, young hunters and elder hunters who will appreciate that the trips are not overly physical. The trips are also handicapped accessible and Three Lakes Trophy Ranch has plenty of experience with wheel chair bound hunters.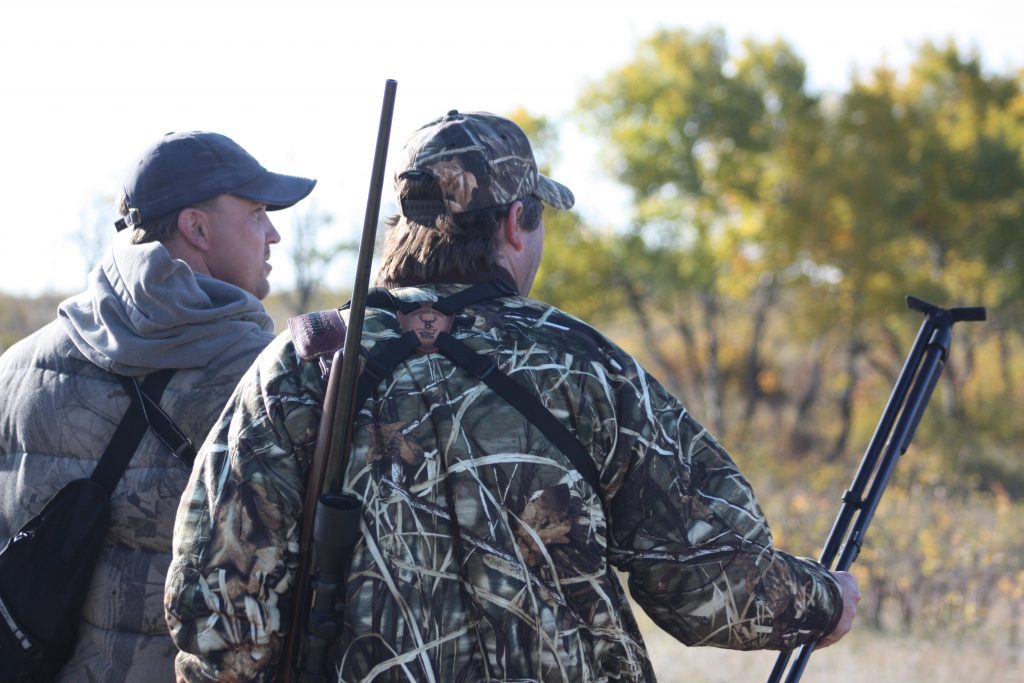 Everything from start to finish is included, lodging, food, tags, deboning, and pre-prep for taxidermy. Additional game processing and taxidermy is of course extra and at the discretion of the hunter. The ground floor of the lodge includes some unexpected amenities like a pool table and TV. The lodge has 4 bedrooms, able to accommodate up to 5 hunters, and groups of 3 hunters or more will book out the entire property. All meals are served upstairs family style. There is also a private shooting range on site, hunters who have long drives or flights can easily sight in their guns or bows. If the trophy hunting, the lodge, and the amenities weren't enough, hunters can also play a round of trap on the shooting range depending on timing and desire. You will be blown away by Three Lakes Trophy Ranch, come visit this pristine private ranch in Wisconsin and see first-hand what Jan and Sarah have done to create an amazing hunting experience. These hunts are so similar to a free-range hunt that you will forget you are on a fenced property.

---
About Fin & Field
#FinandField #FYNA #DreamBig2016
Fin & Field is all about finding your next adventure. We're working hard to provide the most comprehensive listing of services, reviews, and far reaching community available to help you take the guesswork out of planning your next adventure.
We believe in the ethical pursuit of hunting and fishing adventures and support taking from the land only what you can use and leaving it in better shape than you found it.
Tight Lines & Happy Hunting!
Visit us at www.finandfield.com