John McAdams is not your typical hunting guide, and that is a VERY good thing. John started Big Game Hunting Adventures so that he could offer truly unforgettable hosted hunting trips for a wide variety of big game in the South African bushveld, Washington's Quinault Indian Reservation, and in the Cassiar Mountains of northern British Columbia.

Or Call John McAdams at 855-980-5295
John grew up in Texas and like so many kids back then he spent time hunting with his dad and grandfather. In Texas his main hunting focus was on deer and hog. But as John got older he branched out more and more and was always looking for new hunting experiences. When he graduated West Point he treated himself to something high up on his bucket list, a hunting trip to Africa. John fell in love with the country and the hunts available in South Africa and eventually Mozambique as well. After graduation, and after his trip to Africa, John served in Iraq and Afghanistan.
While serving our country in Afghanistan, John started a blog. The Big Game Hunting Blog is Johns answer to being frustrated by the information available to hunters. At first John wrote about his personal experiences, he used the blog to tell stories. The stories included lessons learned the hard way, usually on deer and hog hunting in texas. John hoped as many of his fellow hunters as possible would learn these same lessons the easy way! Over time John started to build a fairly large audience of hunters. He also started making friends with hunting outfitters all over the US and all over the world! These friendships turned into business relationships. Upon John's return to the US he started Big Game Hunting Adventures. Through his business he runs hosted trips in Washington, British Columbia, and South Africa. John writes for the blog to this day and in addition to his stories and lessons learned he also shares detailed information about big game hunting and muzzle loader hunting.
All the trips John offers are serious hunting trips for serious hunters looking to book a trip outside the mainstream. You wont find a single deer or elk hunt, though John loves them, he focuses on animals that don't live in every state and not everyone will get the chance to hunt.
The Washington's Quinault Indian Reservation hunts focus on black bear. John hunts in an area with a thriving population of bears and the only place in Washington where hunting over bait is allowed. The hunting is outstanding and these are the least physically demanding hunts that John hosts.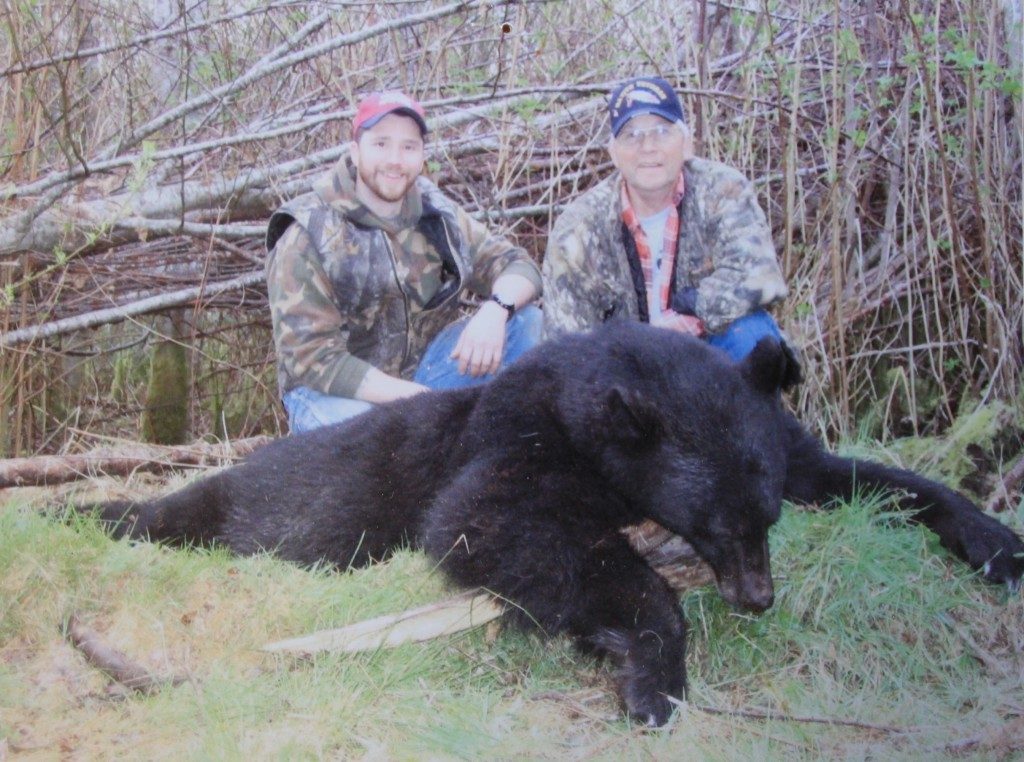 As a contrast, all of the British Columbia hunts are very physically demanding, most of the time they take place on rough terrain and on horseback. The demands of the hunt are rewarded with incredible hunting and magnificent vistas. John specializes in moose / caribou combo hunts. But the area has a diverse population of game and you can also hunt for stone sheep, mountain goat, and even grizzly bear. There are not many places in the world to hunt for stone sheep and grizzly bear, so these are very special trips. Big Game Hunting Adventures gets an allocation of tags at the beginning of the season and there are already only a handful left for 2017. Contact John soon to book a trip in 2017 or beyond. The BC hunting packages are all inclusive with the exception of a hunting license, transportation to Whitehorse, Yukon, taxidermy, additional butchering beyond the field dressing.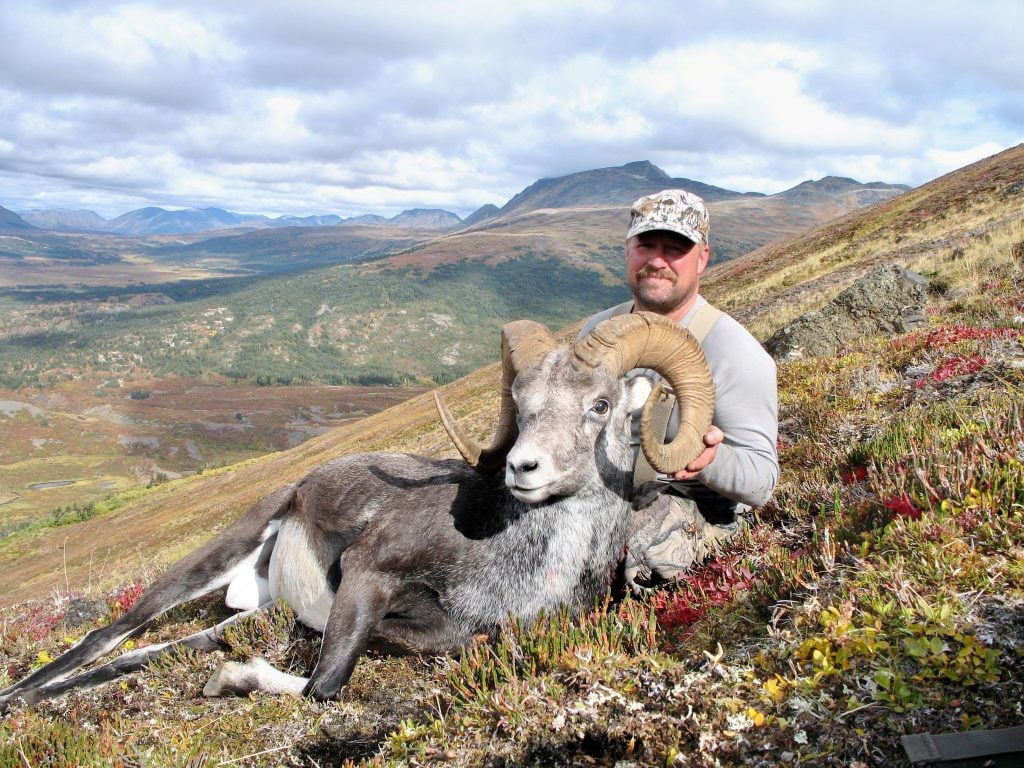 You can tell the hunts in South Africa and Mozambique are special when you hear John talk about his time there. The most unique thing about these hunts, beyond the incredible animals and location, is that they are highly customizable. John will tailor a trip to the exact needs and wants of the individual hunters. Everyone has a different combination of skill level and physical ability, John will take all of that into account and make sure you have the hunt of a lifetime.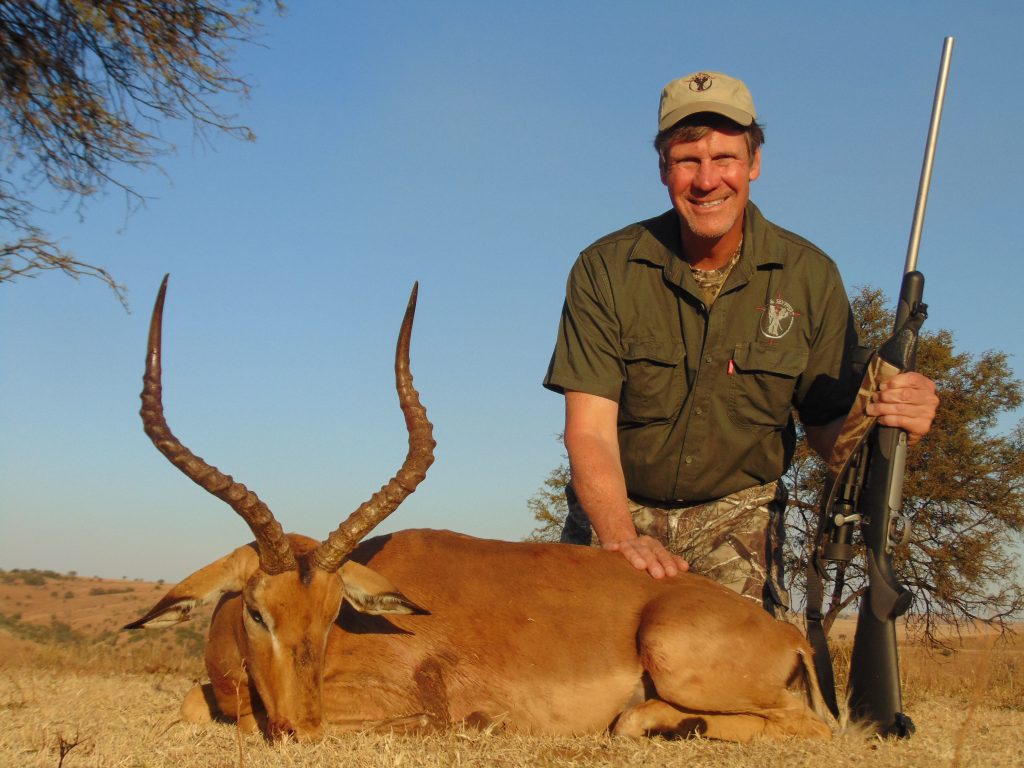 If you are thinking about booking a trip to Africa with John he can arrange anything from a couple days all the way up to 21 days. You can stick to hunting plains game and spend the nights in a luxurious lodge. Conversely you can spend your nights in tents and hunt on the roughest terrain the African bush has to offer. There are too many species to list, but the main targets are greater kudu, cape eland, impala, wildebeest, warthog, and cape buffalo. There are about 25 other game species to hunt, so you will have no shortage of opportunities for a trophy. Hunts are again all inclusive but shipping trophies home, taxidermy, and transportation to Johannesburg are not included. Contrary to what you might think, hunting in Africa is actually very affordable and you can have a great hunt for plains game for about the same price as a guided elk hunt in the United States. Another reason to book an African hunting trip with Big Game Hunting Adventures is that they only book one group at a time. You will be hunting completely alone on thousands of wild acres.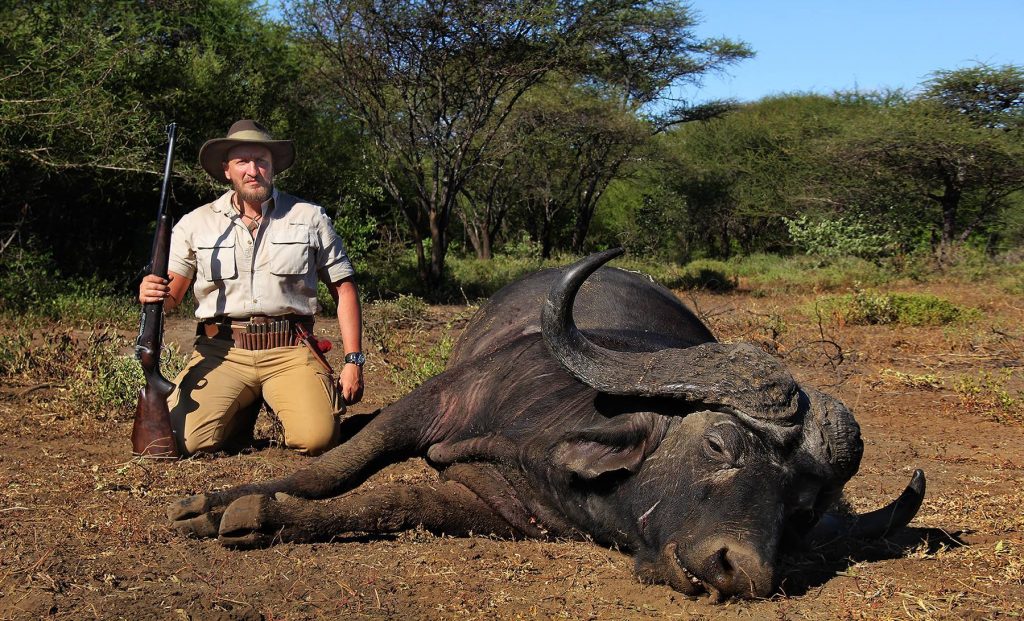 Big Game Hunting Adventures specializes in serious adventure, serious hunts, and Hemingwayesque experiences.

---
About Fin & Field
#FinandField #FYNA #DreamBig2016
Fin & Field is all about finding your next adventure. We're working hard to provide the most comprehensive listing of services, reviews, and far reaching community available to help you take the guesswork out of planning your next adventure.
We believe in the ethical pursuit of hunting and fishing adventures and support taking from the land only what you can use and leaving it in better shape than you found it.
Tight Lines & Happy Hunting!
Visit us at www.finandfield.com