Wilderness Hunting Lodge offers the finest wild boar and exotic game hunting experience guaranteed. The lodge is located in the scenic foothills of the Cumberland Mountains in Tennessee. They invite you to come and enjoy the spectacular scenery and hunt the trophy on your bucket list! You will have the adventure of a lifetime in the Tennessee Mountains.

Or Call Alan at 888-331-5549
The lodge is the perfect base of operations, the team at Wilderness Hunting Lodge continues to upgrade the facilities. This year the main lodge received the addition of spacious porches for relaxing after an exciting hunt. There are also new, larger, private bedrooms that are perfect for couples. The grounds have been updated too and hunters enjoy new spacious shooting houses from Banks Outdoors. Overall, the lodge is one of the finest in the area with private bedrooms, large bunk areas and several seating areas so you and your friends can enjoy time together as you relive the hunt of a lifetime. The scenery, the hunting, and the old fashion down home cooking is why their customers keep coming back and why you should book your next adventure with Wilderness Hunting Lodge.
When it comes to the hunts, nobody else has access to better rRussian boar and razorback wild boar hunting in the nation. One of the things most hunters don't understand about the Russian wild boar is that they are experts at concealment and they have a nose better than any of the deer species. Despite this, guides at Wilderness Hunting Lodge many ways to find these animals and get their clients shots at bringing home a trophy. One technique is to scout for wallows on the ground. These are areas where the boar have wallowed the earth out to make cool damp bedding areas. The number and size of these indentions in the ground will indicate if a trophy is visiting the area.
The great thing about Russian boar and razorback hog hunts is that you can do it year round. There is no season on hog hunting in Tennessee. That means you can enjoy trophy boar hunting in the winter or you can test your skills during the summer months. Many big game hunters will use a wild boar hunt in the off season to develop their bow skills and stay sharp for the upcoming deer seasons. No matter your reasons for hog hunting, or skill level, wild boar can be an exciting addition to your hunting lineup.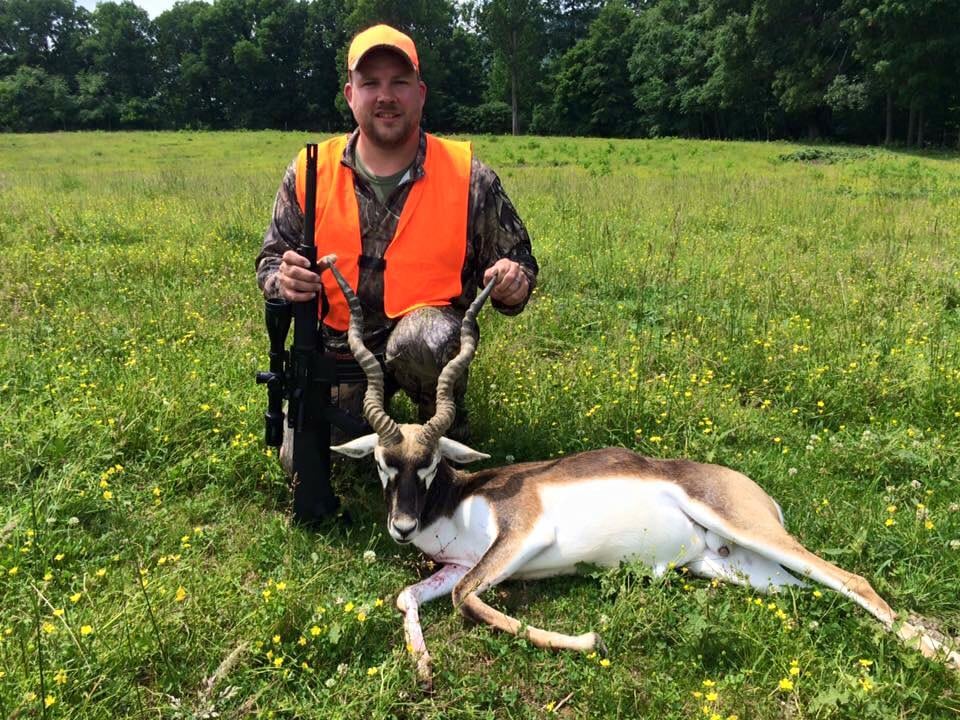 Have you have ever dreamed of a land with hundreds of animals from all across the globe, a hunters paradise? Did you know you were dreaming of a real place? Wilderness Hunting Lodge has cultivated a heard of over 25 species of exotic animals to chose from. No need to book a trip overseas or even across the country, from elk to oryx, they have it all.
The herds are carefully managed to bring you only the best trophy hunting. That is why Wilderness Hunting Lodge offers a unique guaranteed success policy that most other outfitters cannot equal. If you are not successful on your hunt, all you pay is food and lodging. The large populations of exotic game include: red stag, elk, black buck, fallow deer, rams, sika deer, axis deer, rams, and more… If you have ever dreamed of a hunting trip with game from all over the world then Wilderness Hunting Lodge should be on the top of your list!

---
About Fin & Field
#FinandField #FYNA #DreamBig2016
Fin & Field is all about finding your next adventure. We're working hard to provide the most comprehensive listing of services, reviews, and far reaching community available to help you take the guesswork out of planning your next adventure.
We believe in the ethical pursuit of hunting and fishing adventures and support taking from the land only what you can use and leaving it in better shape than you found it.
Tight Lines & Happy Hunting!
Visit us at www.finandfield.com