Brazos River Lodge is one of New Mexico's finest and most exclusive luxury fishing and hunting ranches and is located on close to 5,000 acres of pristine uninhabited wilderness within the Carson National Forest and Cruces Basin Wilderness. A four-mile stretch of the Brazos River serves as the centerpiece of the ranch, providing prime headwaters for world-class fly fishing on private land controlled by private ownership. Home to a resident elk herd, private archery and rile hunting expeditions are hosted by the ranch's knowledgeable guides. The six-room lodge is designed as a private, all-inclusive luxury retreat for up to 10 guests with gourmet meals prepared by a private, on-site chef. Brazos River Lodge is located two hours north of Taos and three and a half hours from Albuquerque.

Or Call Steve at 844-632-6837
Brazos River Lodge is operated by Ranch Manger, Steve Linenbrink and was opened to be a wilderness lodge that meets the needs of serious hunters and anglers. Steve Linenbrink grew up in South Dakota on a large cattle ranch and started his love for hunting and fishing at a young age. Steve became a professional outfitter in the 80s hunting elk, bear, deer and mountain lion in the northern New Mexico area. Steve eventually sold the business to concentrate on mountain lion hunting in Northern New Mexico.
A stay at this private ranch gives guests the rare opportunity to have sole and private access to thousands of acres of wildflower-rich meadows, a four-mile stretch of the legendary Brazos River, two lakes, forests of ponderosa, Douglas fir, blue spruce, oak, conifer, and aspens. After a day of private exploration along the Brazos River, guests retreat to a luxurious six-bedroom mountain lodge tucked within the ranch's sprawling wilderness. A stay at the lodge includes a private chef who prepares gourmet meals daily using local and indigenous ingredients, whenever possible.
With elevations ranging from 8,000 to 10,000 feet, Brazos River Lodge is set on private land and controlled by private ownership, where careful stewardship of the land, lakes and streams has made the lodge an ideal wilderness retreat for trophy caliber big game. Although bull elk are the primary draw, hunting is also great for mule deer, black bear, mountain lion and blue grouse.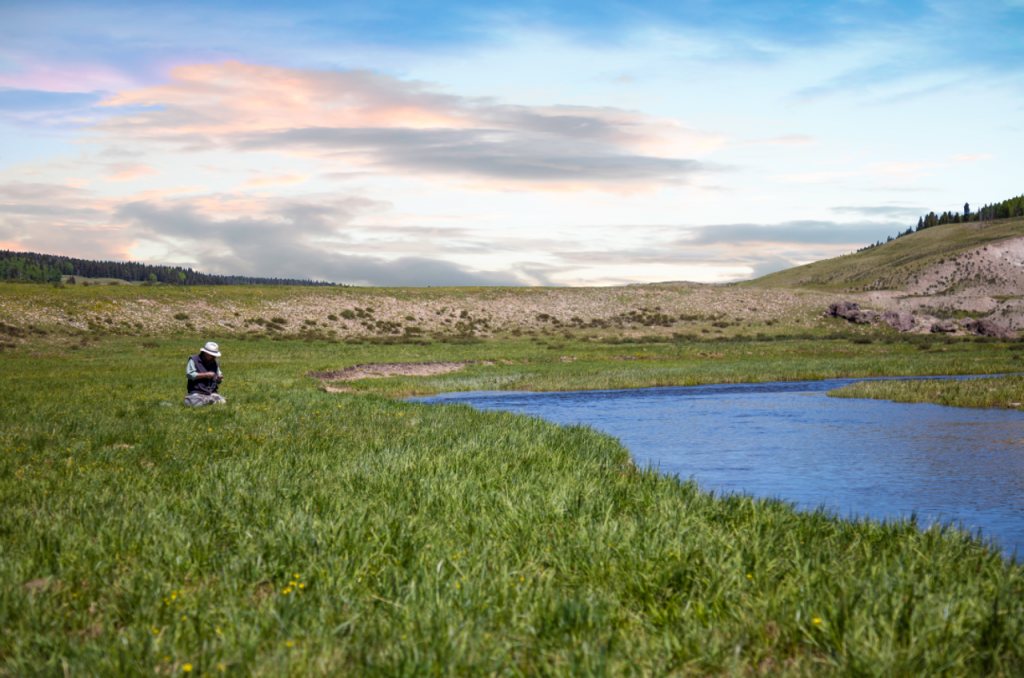 Fly-Fishing: Upon arrival at Brazos River Lodge, guests are greeted by their expert fly fishing guides who supply all of the equipment and gear to lead a private fishing adventure through the river's headwaters, known for producing record-class wild brook trout, rainbows, cutbows, German browns and cutthroat trout. From first-timers to experienced anglers, excursions are tailored to each guest's skill level and sightings of trophy bull elk are a daily treat along the river.
Fly Fishing Season is available from June – August.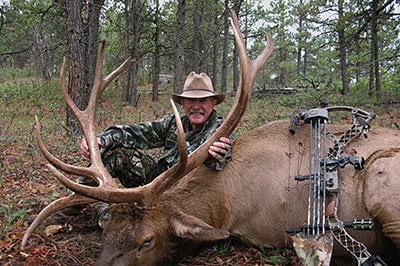 Hunting: Once guests arrive at Brazos River Lodge, they are greeted by their expert hunting guides who will lead private hunts through the backwoods of the ranch where the opportunity of five-by-five or larger trophy bull elk migrate down from Colorado for rut season. Hunters will get the opportunity to explore the pristine wilderness and duck behind dark timber, Douglas fir, blue spruce, oak, conifer and aspens in search of the perfect elk. Experienced guides will call in the bugling elk to set the stage for hunters to fill their tags.
Hunting Season is available from September – October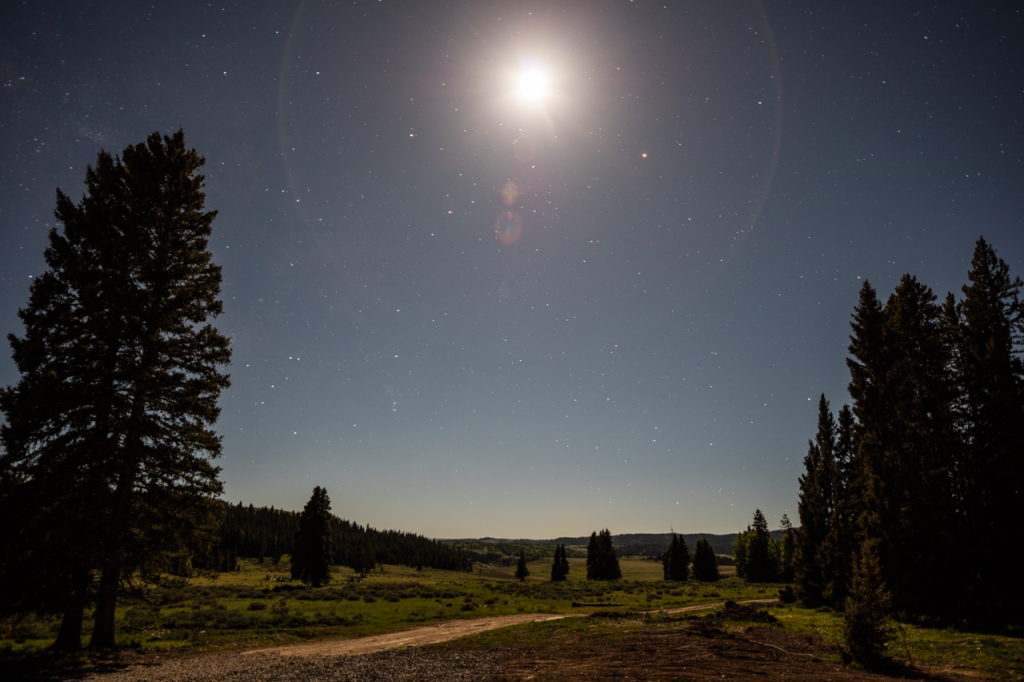 Book a few months in advance! Dates book up quickly for our summer fly-fishing season and fall hunting season. When booking the whole lodge for a getaway with friends, family or a corporate group, we suggest looking to book in March/April to be sure you have all 5,000 acres to yourself.

---
About Fin & Field
#FinandField #FYNA #DreamBig2016
Fin & Field is all about finding your next adventure. We're working hard to provide the most comprehensive listing of services, reviews, and far reaching community available to help you take the guesswork out of planning your next adventure.
We believe in the ethical pursuit of hunting and fishing adventures and support taking from the land only what you can use and leaving it in better shape than you found it.
Tight Lines & Happy Hunting!
Visit us at www.finandfield.com