The Foolish Pleasures summer home is Ocean City, MD – the white marlin capital of the world. But currently the boat, along with Capt. Dale Lisi, are in the Outer Banks, NC for the 3rd season of "Wicked Tuna".
For beginners and seasoned anglers alike, Ocean City offers anglers a chance to hook up on pelagic species like marlin, tuna, dolphin, shark, and wahoo. Captain Dale Lisi has 25 years of experience fishing the mid atlantic and primarily focuses on the Outer Banks, NC and Ocean City, MD. Watch Capt. Dale & Foolish Pleasures battling for bluefin tuna on "Wicked Tuna – Outer Banks" next season!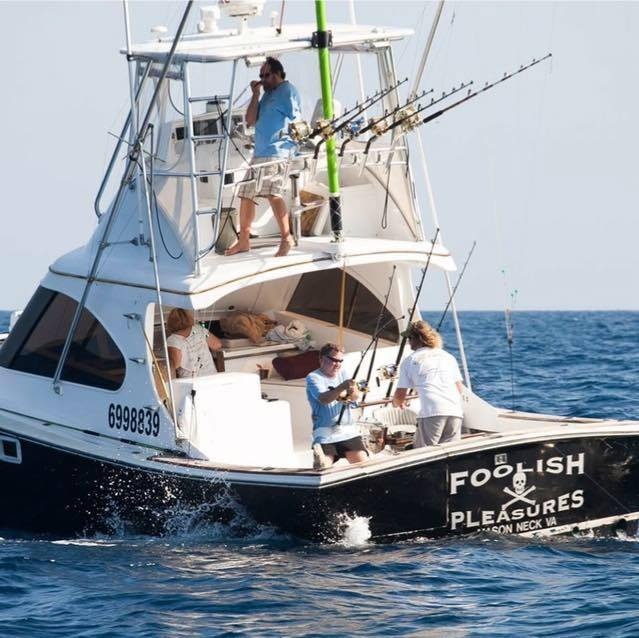 The Foolish Pleasures 36′ custom Sportfisher is laid out extremely well and fishes like a much larger vessel. The boat has all the modern tackle and electronics you could wish for including a genuine Hamaguchi green stick.

Have you ever wanted to fish one of Ocean Cities famous tournaments? The Foolish Pleasures is fully tournament rigged and a proven winner. They are ready to book clients for the following tournaments:
2016 OC Tuna Tournament – July 8-10
2016 White Marlin Open – August 8-12
2016 The MidAtlantic – August 21-26
When picking a boat and crew to hire for a tournament, pick one that will perform under pressure. The list of awards that the Foolish Pleasures has racked up will speak for itself:
Foolish pleasures has caught 24 white marlin in 1 day, more than any other boat under 60′
Third place heaviest stringer in the 2015 Ocean City Tuna Tournament
1st place stringer in the under 40′ boat category in the 2015 Ocean City Tuna Tournament
Third Place Tuna in the White Marlin Open 09′
Second place tuna in 2014 Poor Girls open
The Captain and Mate on the Foolish Pleasures are hard working, knowledgable, and focused on customer service. The crew will take care of every aspect for you but are also happy to teach the clients that want to learn about fishing offshore.
You can learn more about Ocean City on its Destination Page and in this article: 5 Family Friendly Vacation Spots With Dynamite Fishing!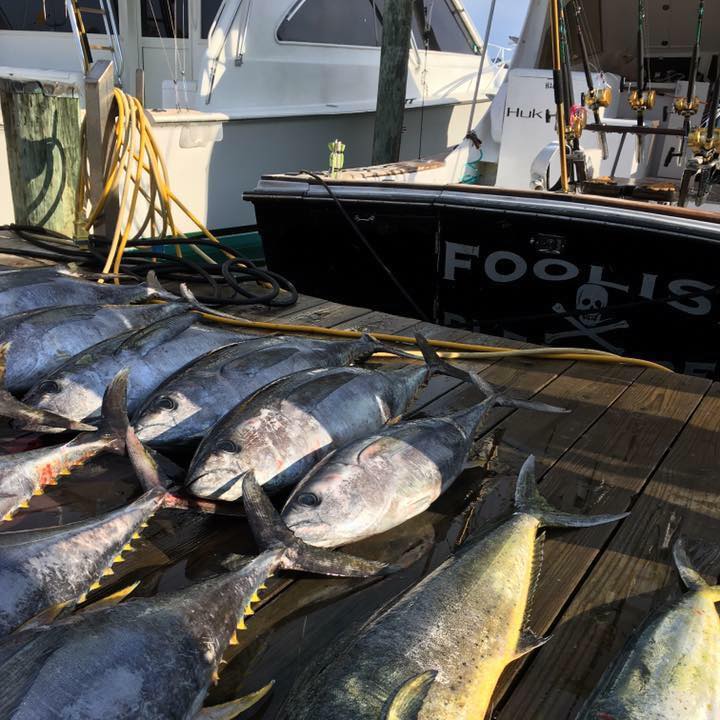 ---
About Fin & Field
#FinandField #FYNA #DreamBig2016
Fin & Field is all about finding your next adventure. We're working hard to provide the most comprehensive listing of services, reviews, and far reaching community available to help you take the guesswork out of planning your next adventure.
We believe in the ethical pursuit of hunting and fishing adventures and support taking from the land only what you can use and leaving it in better shape than you found it.
Tight Lines & Happy Hunting!
Visit us at www.finandfield.com