Capt. Nick Ewald is the owner of Backcountry Delights. He specializes in family fishing trips in the Florida Keys and Everglades National Park. Nick got into fishing as a kid growing up in the Virgin Islands when going fishing was as easy as carrying a rod and walking down to the water. Having always lived near the water, boating and fishing is something Nick has done his whole life.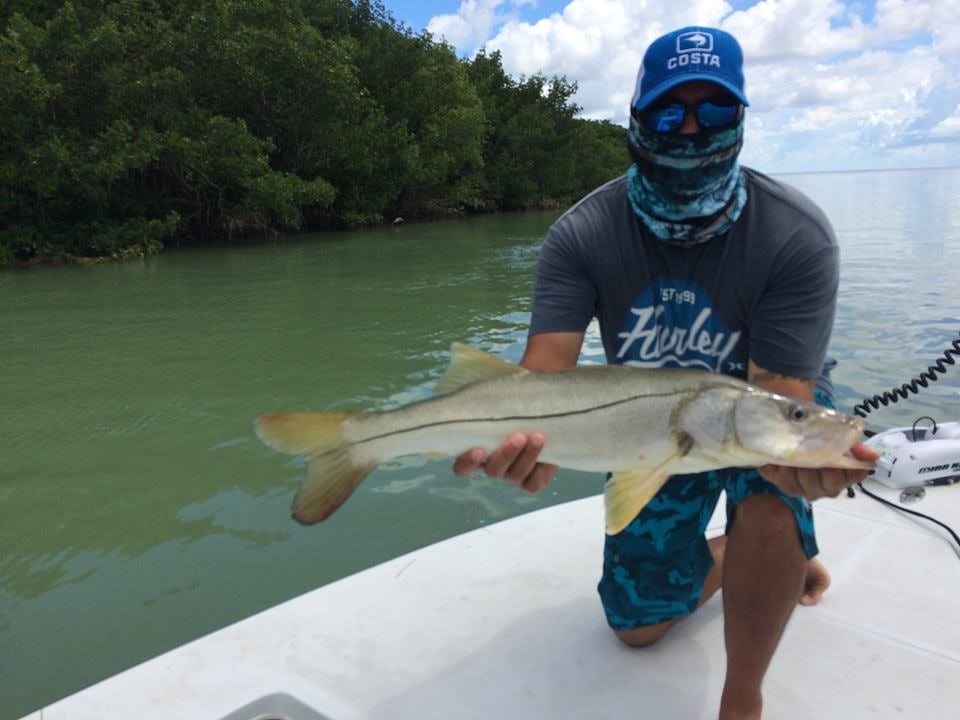 After moving to south florida, Nick spent a lot of time fishing professionally as a mate and eventually a captain on offshore boats. His fishing travels took him to Central and South America, the Caribbean, St Thomas, Venezuela, Panama, Costa Rica, and Mexico. It wasn't unusual for Nick to fish close to 200 days a year. When Nick chose to settle down and have a "mailbox" he chose Islamorada. Like his childhood home in the Virgin Islands, Islamorada's climate makes it possible to be on the water fishing all year long.
Nick, who has two young children himself, recognized the need for fishing adventures in Islamorada that are appropriate for all ages. While he still works on billfish boats, the amazing inshore and backcountry fishery in the Florida Keys and Everglades is an incredible resource. Nick has built a business all about getting more people into the sport and creating the next generation of angling enthusiasts.

Or Call Nick at 886-689-5116
Nick is ready on a moments notice to take out adults, anglers new to the sport, and families who want to do a full day, 1/2 day, or a twilight fishing trip. Nick has spent a lifetime learning how to make fishing fun for kids. Between Nicks expertise and the abundance of fish there is something for everyone year round. There is water everywhere and his clients can do anything from fishing the flats on the atlantic side for tarpon to catching snapper, grouper, and sierra mackerel inshore. Often times the kids on the boats will keep track of how many species of fish they can catch and turn it into a little contest. Nick also takes the opportunity to teach his younger clients about wildlife, the environment, principals of conservation, and the intrinsic value of protecting the natural world. Nick promotes catch and release and uses circle hooks whenever possible.
All the various options allow Nick to customize trips for anglers of all experience levels. His 18′ boat is perfect for the region and provides a safe, comfortable, dry ride. All of the rods, reels, bait, live bait, lures, and carious other tackle is provided. You wont find an easier day on the water or a better way to introduce the younger members of your family to the sport of fishing. Contact Nick today to book a trip.

---
About Fin & Field
#FinandField #FYNA #DreamBig2016
Fin & Field is all about finding your next adventure. We're working hard to provide the most comprehensive listing of services, reviews, and far reaching community available to help you take the guesswork out of planning your next adventure.
We believe in the ethical pursuit of hunting and fishing adventures and support taking from the land only what you can use and leaving it in better shape than you found it.
Tight Lines & Happy Hunting!
Visit us at www.finandfield.com