Captain Mark Robbins is passionate about fishing. Mark has been fishing since he was a kid and it's in his blood. His passion for fishing was passed down from his family and Mark has now taught both his sons how to fish.
Charters on the Husevo are family friendly and unique! They tailor the trip to the skill level of the anglers (even kids who are fishing for the first time), and the Captain and crew truly enjoy when their clients catch fish. While the whole crew on the Husevo are great fishermen, they are also great at teaching people HOW to fish. Mark spends time teaching people about the fish, the gear, the techniques, and also about protecting the great Ocean City fishery. He is a conservationist at heart and will take the time to explain to clients why certain fish are catch-and-release and why others are good to harvest.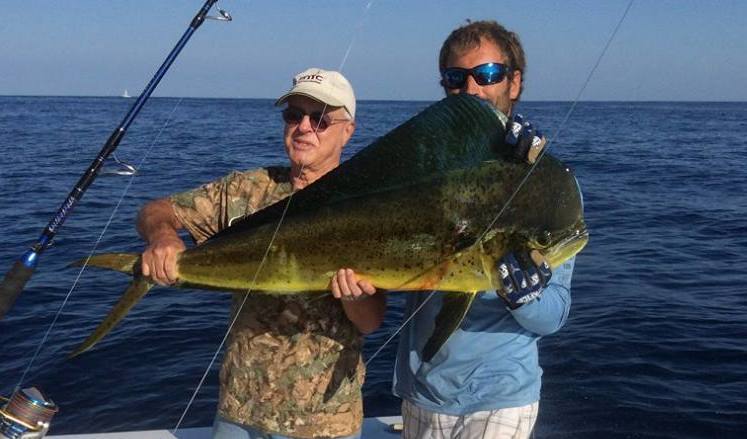 Ocean City has an amazing fishery and the Husevo works hard to catch fish every time they go out. From late spring to late fall the fleet is targeting tuna, billfish, and mahi mahi. The fall run of rockfish (striped bass runs) is excellent and they will target those fish later in the year as well.

5 years ago Mark bought his current boat, a 42′ Ocean Yachts Super Sport. The boat has a long history, is a tournament winning boat, has great engines, and is notoriously fishy. Upon buying the boat he changed the name, prompting many people ask "why Husevo"? Mark liked the name Carnivore, but several vessels already posses that name. Mark researched other languages and chose Husevo, the Hungarian word for carnivore. 
Mark is continuing to fish tournaments on the Husevo. This year he is all set to fish the White Marlin Open, Poor Girls Open, and the OCMC Rockfish Tournament. If you want to get in on the tournament action, Mark and the Husevo are available for tournament charters. This year he is still open for:
The OC Tuna Tournament
The Big Fish Classic
The MidAtlantic Tournament
Call Mark today to book a tournament! 1-855-978-1934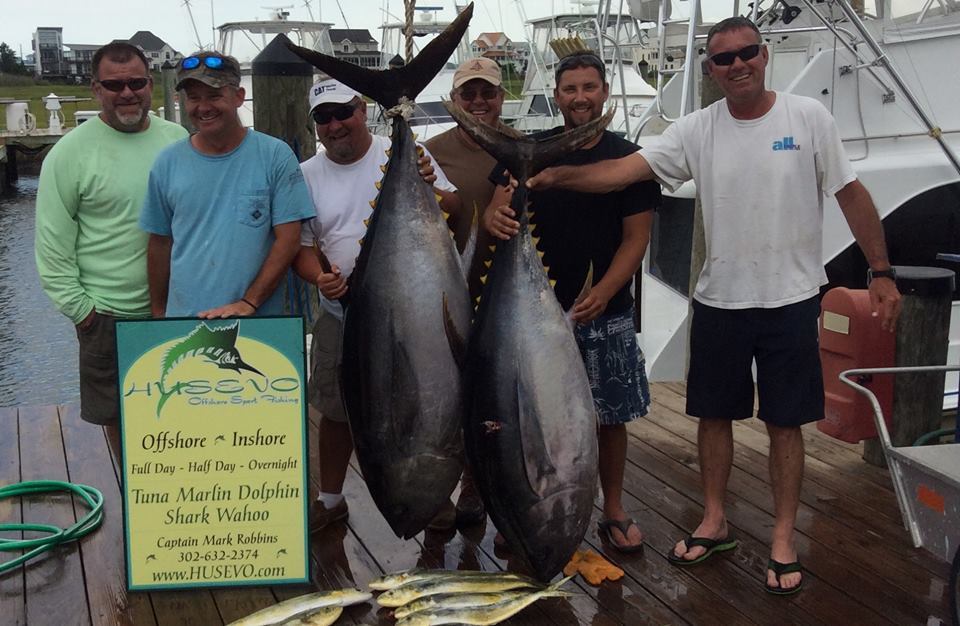 Captain Mark Robbins purposely set up his fishing business in Ocean City, MD. It is a great place to go charter fishing and also a great place to take a family vacation. Ocean City is an open and inviting community, the people are friendly, and there are plenty of restaurants and attractions for the family to enjoy. The Husevo is docked in slip B5 at the Ocean City Fishing Center where there is plenty of parking, a bait and tackle store and is home to Mickey Fins Bar & Grill. You can also have your fish cleaned and made cooler ready for your travel home.
You can learn more about Ocean City on its Destination Page and in this article: 5 Family Friendly Vacation Spots With Dynamite Fishing!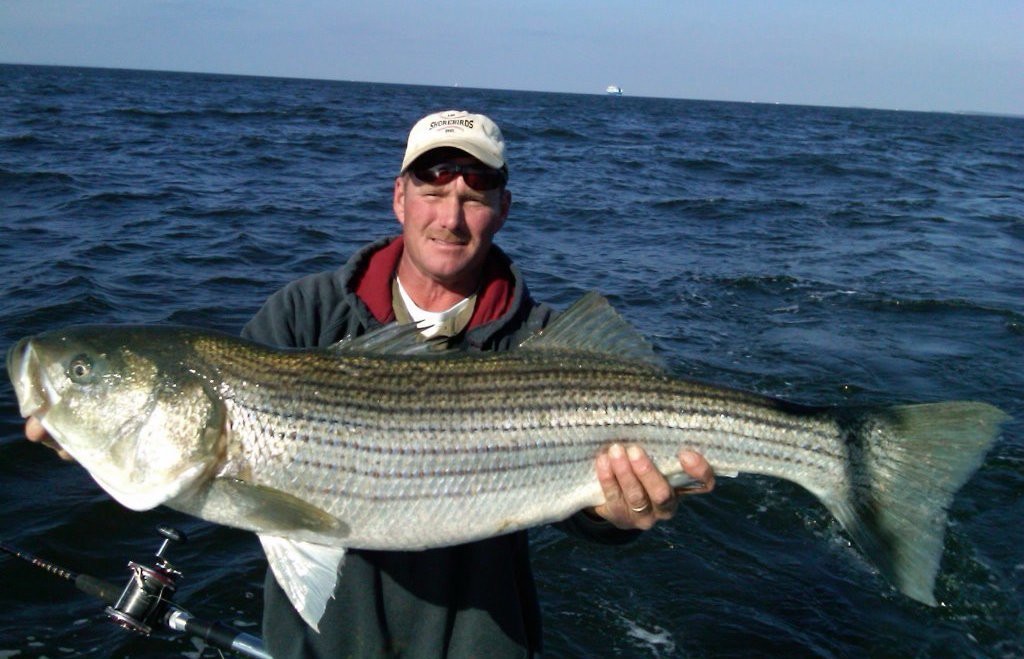 ---
About Fin & Field
Fin & Field is changing the way sportsmen find, compare, book and share their fishing and hunting adventures. We've consolidated the hunting and fishing industry into a powerful marketplace that connects sportsmen and operators (charter boats, fishing guides, hunting guides, lodges, marinas, outfitters, outdoor brands, and more). We're using technology to drive more meaningful, fun, and efficient communication that's making it easier for sportsmen to get the information they need to do what they love.
Book your next adventure at www.finandfield.com.