July 29th, 2016 is fast approaching and that means the Huk Big Fish Classic is almost here. And Fin & Field is proud, once again, to sponsor the event. We had a great time at this event last your and you can check out all the fun in our 2015 recap. Last year 46 boats competed for $202,000 in prize money. This year between 60 and 70 boats will compete in the tournament for close to $500,000 in prizes. The tournament is in its 3rd year but has already become very popular, in part because of the low barrier to entry. You can participate in the tournament for as little as $600. It is also the only tournament in Ocean City, MD where swordfish are brought to the scales.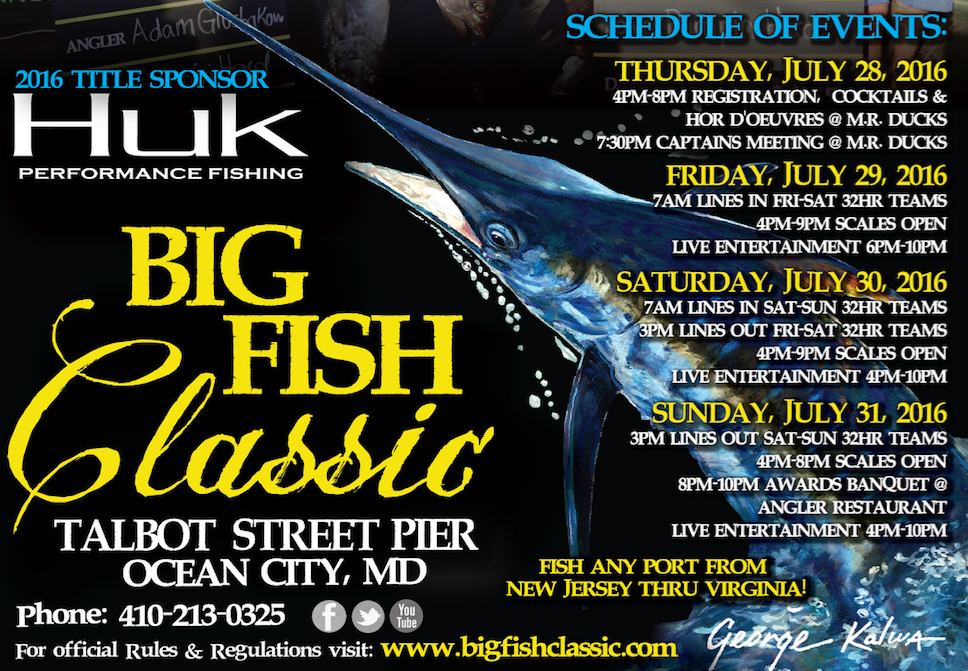 The tournament is unique for several reasons. First, it is not species specific. To win money all you have to do is catch big fish. Part of this tournaments charm is that captains and crews come up with creative strategies to catch huge fish, regardless of species. Second, in the Big Fish Classic the entire boat is competing together. Anglers can pass of a rod on a big fish and not be disqualified, there is no reason to hurt yourself on a fish.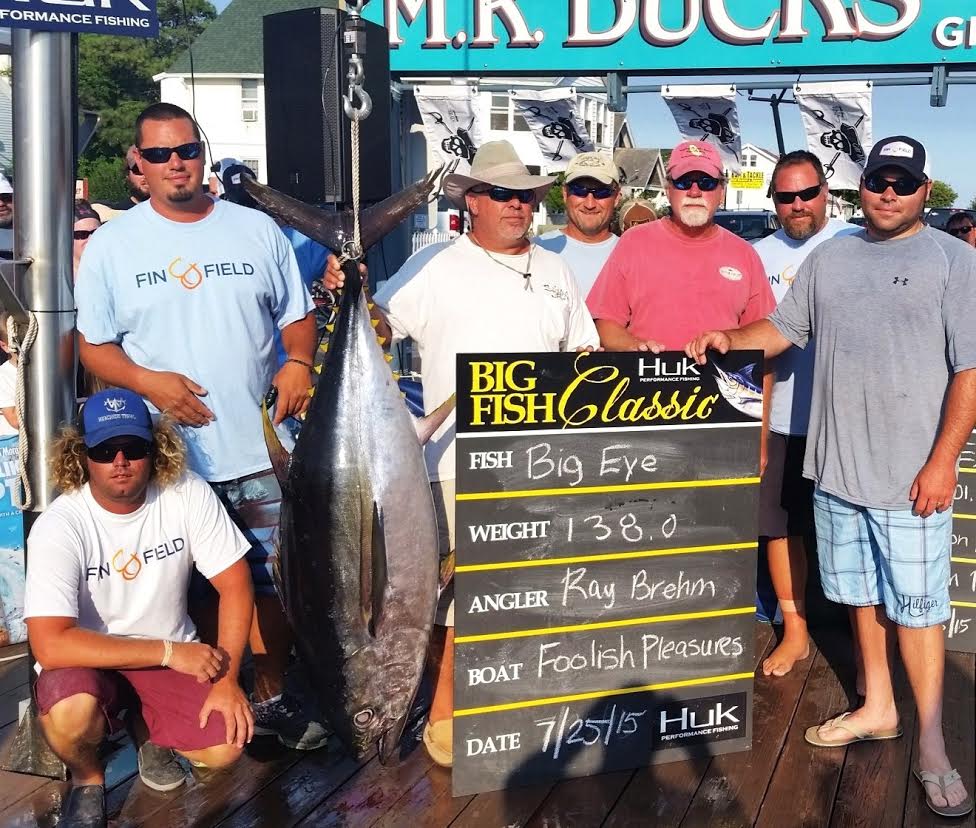 If you have a boat, sign up for the tournament ASAP. You will save $200 by pre-registering before July 15th. If you are looking to charter a boat to fish the tournament, we have you covered:
Foolish Pleasures – Capt. Dale Lisi is a veteran fisherman in the mid-atlantic tournament circuit. Most recently he won Third place heaviest stringer in the 2015 Ocean City Tuna Tournament.
Husevo – The Husevo is a beautifully maintained 42′ Ocean Yachts Super Sport captained by Mark Robbins. The boat has a long history including prestigious tournament wins.
Last year a 276.5 lb bigeye tuna won the tournament. The fish was caught on the Pumpin' Hard and was worth $95,550. This year boats can launch from any port from NJ to VA but must weigh in at Talbot Street Pier in Ocean City, MD. The boundary for the tournament covers everything within 125 miles of Ocean City. The event will be nationally televised by HUK on the Sportsman Channel and NBC Sports.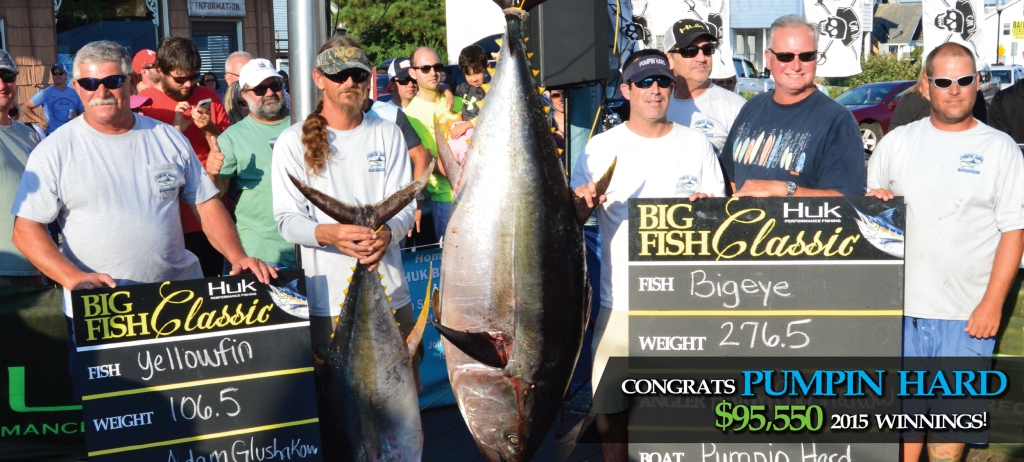 The boats will be registering on Thursday the 28th and enjoying a great captains party. For all of you fishing enthusiasts, Ocean City's Talbot Street Pier will transform into a hub of fishing activity. The fun for the public starts when the scales open on Friday at 4pm. From 4pm to10pm on Friday, Saturday, and Sunday the whole family can come on down to watch the weigh in and enjoy good food, drinks, and live entertainment!

---
About Fin & Field
#FinandField #FYNA #DreamBig2016
Fin & Field is all about finding your next adventure. We're working hard to provide the most comprehensive listing of services, reviews, and far reaching community available to help you take the guesswork out of planning your next adventure.
We believe in the ethical pursuit of hunting and fishing adventures and support taking from the land only what you can use and leaving it in better shape than you found it.
Tight Lines & Happy Hunting!
Visit us at www.finandfield.com