The 43rd Annual White Marlin Open wrapped up yesterday in Ocean City, MD. Fin & Field is proud to have partnered with Papa's Pilar and The Billfish Foundation to support conservation at this premier billfish tournament on the east coast. Papa's Pilar is the premium sipping rum inspired by Ernest Hemingway's spirit of adventure and we think that is right in line with our mission at Fin & Field to make it easier for sportsmen to book hunting and fishing adventures. Together with The Billfish Foundation we assembled an all-star, celebrity fishing team for The White Marlin Open with 20 white marlin tags to be used throughout the tournament. You can read the press release for more information on this conservation effort.
First and foremost this is a conservation focused event and nothing highlights that fact better than the record set in the release division. 329 registered boats caught a record 1,412 total billfish! Of that, a record 1,358 were white marlin! And of that, a record 1,334 were released!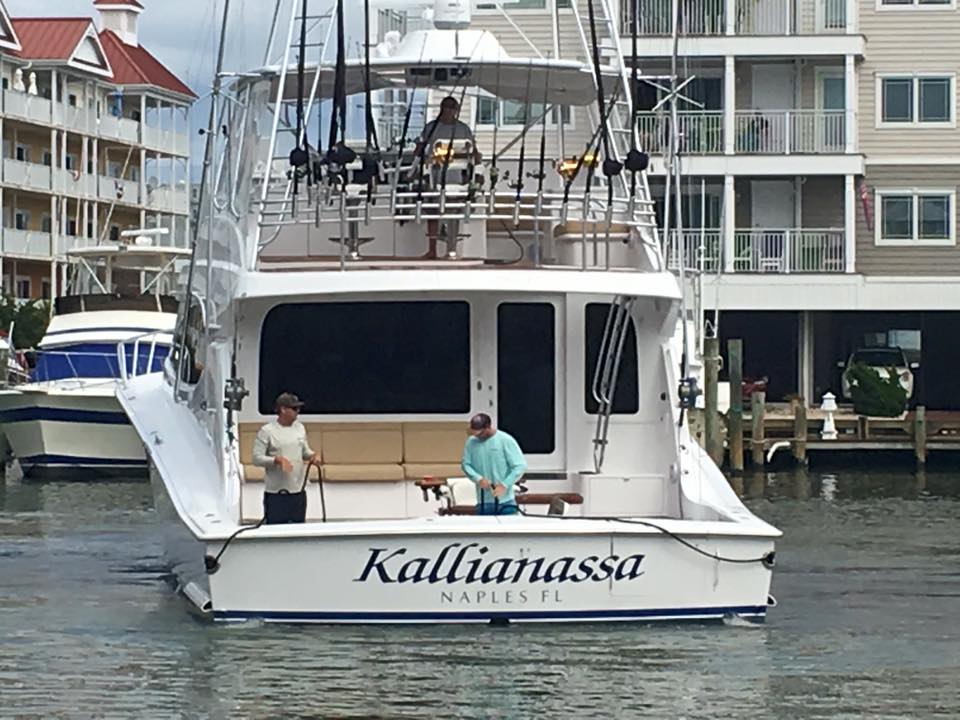 The Competition was fierce in the release division and the winners were:
1st Place – $52,250 – The "Bullwinkle" out of Dover, DE won the 2016 WMO Top Boat Award with a total of 1890 points.  They released a total of 27 white marlin.
2nd Place – $28,500 – With 1750 points, releasing 25 white marlin, was the "Krazy Salts" out of Palm Beach, FL.
3rd Place – $14,250 – With 23 white marlin releases, the "Billfisher" also from Palm Beach, earned 1610 points.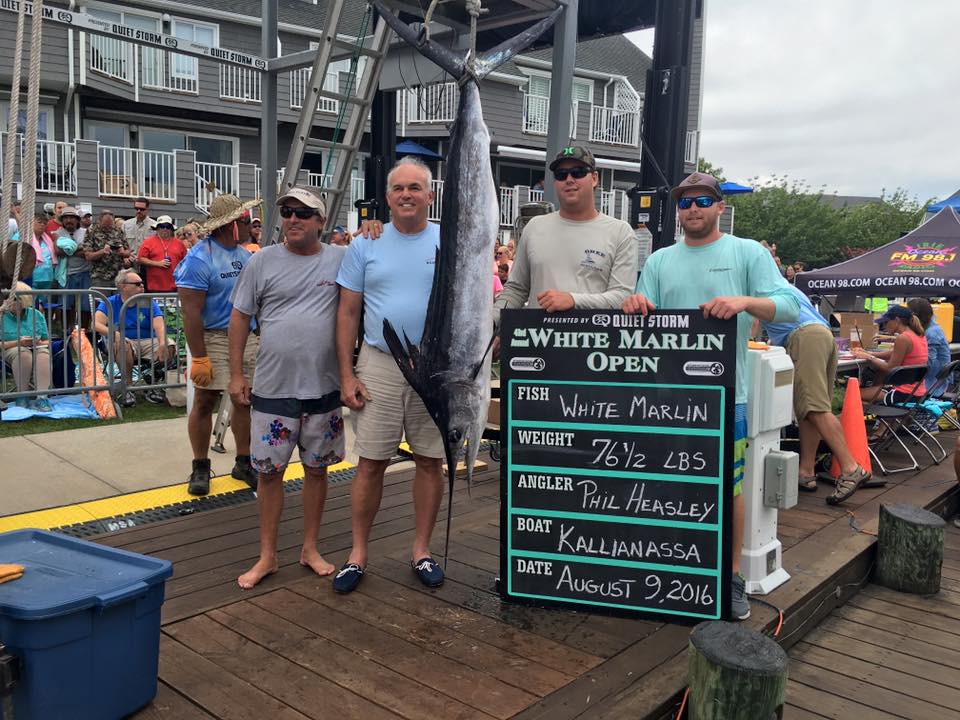 With a record 4.4 million dollars up for grabs the White Marlin Level guaranteed a payout of $1,134,000 for the biggest fish weighed. In fact it looked likely that the big winner would top the previous record payout of $1,500,000. But nobody expected, or thought it was possibly that the "Kallianassa" would bring in the ONLY qualifying white marlin and nearly double the previous record. Since the "Kallianassa" entered all the white marlin categories, their 76.5lb white marlin won first, second, and third place money for each category.  The total equaled nearly $2,400,000!
But there was one more category, Level D, that held $460,000 to be divided equally between the big white marlin and blue marlin. Since nobody had a blue marlin to weigh in for this division the "Kallianassa" took the entire $460,000 to add to their total for a payout of $2,818,660!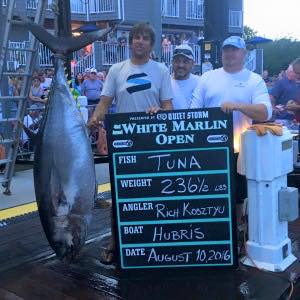 The White Marlin Open tournament record tuna payout was also set this year at $767,091. The 236.5-pound bigeye tuna caught by Rich Kosztyu from Hamilton, NJ aboard the "Hubris" won $400,000 as the top Tuna. But Level F, a winner take all division for blue marlin, failed to have a qualifying fish.  The entire $361,000 in the pot, based on the rules, goes to the winning tuna. So the "Hubris" now holds the record by taking home $767,091 for their 236.5-pound bigeye.
The "Get Reel" also had a big payout, $258,995, for their 790-pound blue marlin. You can see our Day 2 Recap for the exciting story.
The 43rd annual edition of the White Marlin Open may be in the books but it's one that will be talked about for years to come – world record payout at a billfish tournament, record numbers of billfish caught and released along with an all-time total purse record. The bar has been raised, teams have upped their game and new partnerships forged in the name of conservation.  We can't wait to see what the 44th contest has in store!

Editorial & Photo Contributor – Lewie Aldridge 
---
About Fin & Field
#FinandField #FYNA #DreamBig2016
Fin & Field is all about finding your next adventure. We're working hard to provide the most comprehensive listing of services, reviews, and far reaching community available to help you take the guesswork out of planning your next adventure.
We believe in the ethical pursuit of hunting and fishing adventures and support taking from the land only what you can use and leaving it in better shape than you found it.
Tight Lines & Happy Hunting!
Visit us at www.finandfield.com