Sometimes a day on the water turns into something more, sometimes it becomes legendary. Here are 5 awesome and rare catches. If you have a rare catch you want to share send it to [email protected]
1. Opah!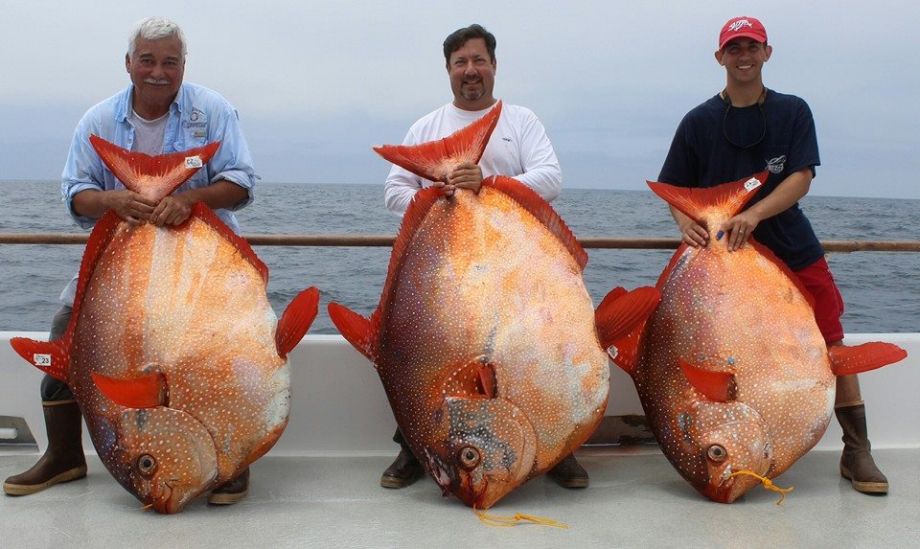 Opah are a rare fish to catch, many anglers hope to catch one in a lifetime. They are so rare they are hard (or impossible) to target. They are often caught while tuna fishing in the gulf, off the coast of Southern California, and around Hawaii. Check out these three anglers, Armando Castillo, Joe Ludlow and Travis Savala. They managed to bag three in 1 day off the coast of Southern California!
2. Roughtail Stingray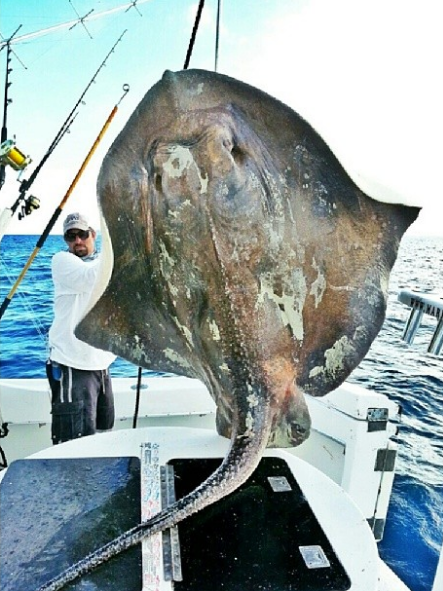 Roughtail stingray live deep, very deep, and that is what makes this fish an unusual catch. This 14ft 800 lb ray was caught while shark fishing off the coast of Miami Beach and took about 4 hours to land.
3. Albino Swell Shark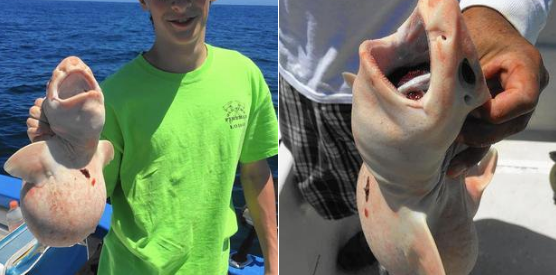 An 18 year old boy from Illinois caught this weird alien fish while fishing off of Cabo San Lucas. Nobody knew what this rare fish was, including the boat captain. The teen took to the internet for answers, marine biologists were able to confirm that it is an albino swell shark.
4. Pacu
Pacu hail from South America and can be confused with piranha. Their teeth, however, are designed for grinding rather than the razor sharp teeth of piranha. Some people say that pacu have human like teeth. What makes this catch so rare is that it was caught in  New Jersey lake. Our best guess is that someone dumped it in there from their aquarium.
5. Louvar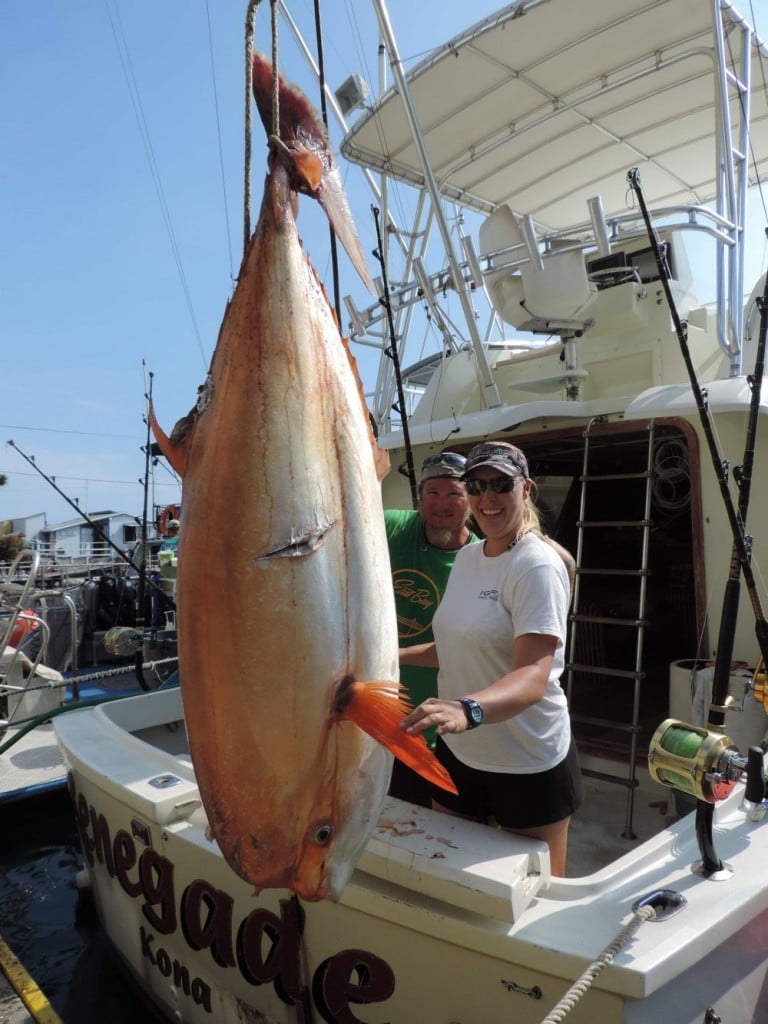 Louvar, sometimes called pink tuna, are some of the rarest fish every reported. Reportedly excellent table fare, these fish are exceedingly rare as a rod-and-reel catch. This very large 225 pound louvar was caught by Capt. Molly Palmer of Kailua-Kona, Hawaii.

---
About Fin & Field
#FinandField #FYNA #DreamBig2016
Fin & Field is all about finding your next adventure. We're working hard to provide the most comprehensive listing of services, reviews, and far reaching community available to help you take the guesswork out of planning your next adventure.
We believe in the ethical pursuit of hunting and fishing adventures and support taking from the land only what you can use and leaving it in better shape than you found it.
Tight Lines & Happy Hunting!
Visit us at www.finandfield.com