Dad works hard and likes to play hard, that is why the absolute best Farther's Day gift is the gift of adventure. Does your Dad have a specific hunting or fishing trip on his bucket list? Search through the 25,000 operators on Fin & Field compare the options and book a trip to make his dreams a reality for Father's Day.

If you just aren't sure about what trip to book or when your Dad is free then you can still give him the gift of adventure. A Fin & Field gift certificate is the perfect way to make sure that he goes on a much needed outdoor adventure.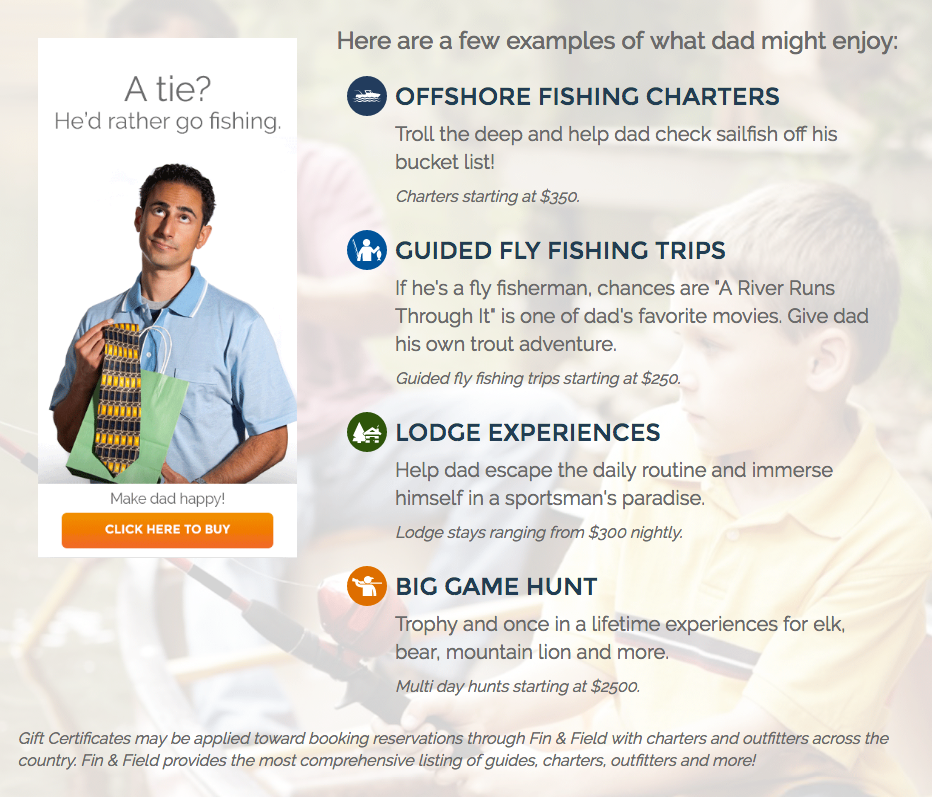 ---
About Fin & Field
#FinandField #FYNA #DreamBig2016
Fin & Field is all about finding your next adventure. We're working hard to provide the most comprehensive listing of services, reviews, and far reaching community available to help you take the guesswork out of planning your next adventure.
We believe in the ethical pursuit of hunting and fishing adventures and support taking from the land only what you can use and leaving it in better shape than you found it.
Tight Lines & Happy Hunting!
Visit us at www.finandfield.com