We can't all live in Southern California or Florida, and that means for most people it's freezing outside right now. But no matter where you live there's always something biting.  The fish might be lethargic and you might have to target different species, but seriously… don't skip 3-4 months of fishing every year. That' ll add up to YEARS of missed fishing! So de-ice your fishing gear and let's take a look at winter fishing that is still red hot (except ice fishing, it is most definitely not red hot but we covered that here).
Some like it cold:
Winter is prime time for some species. They thrive in the cold and have a following of passionate anglers. Some dedicated fishermen wait all year for the arrival of cool water so they can target these much anticipated fish.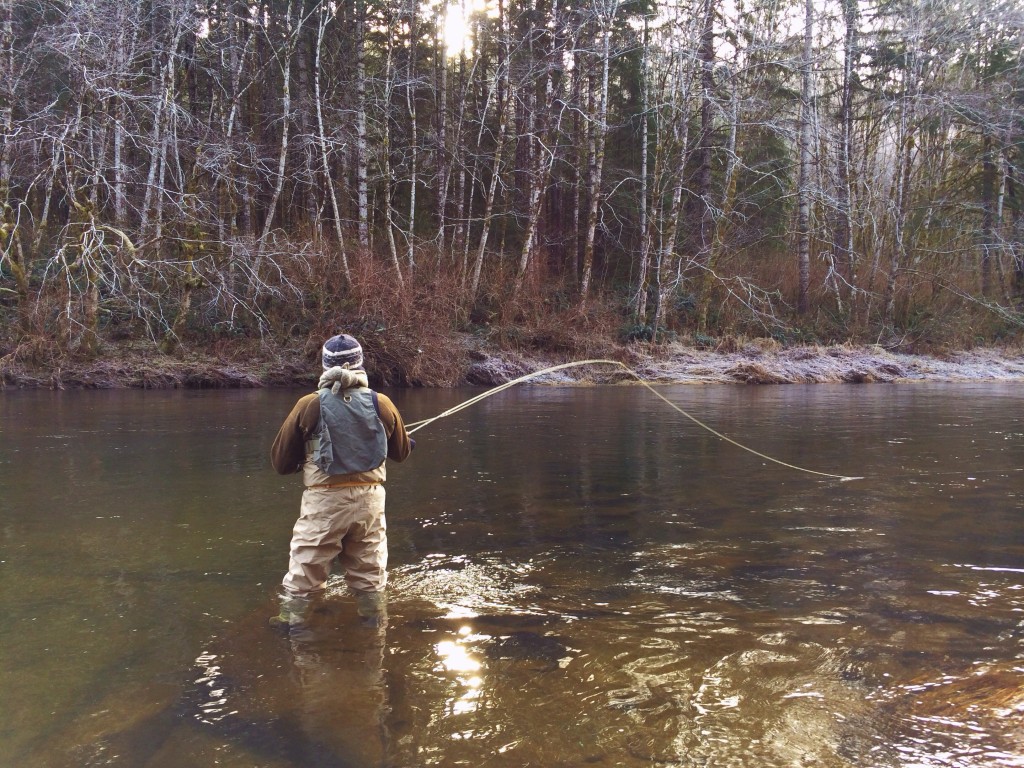 Perhaps no fishermen are as passionate (read crazy) as those targeting steelhead. "Chasing chrome". Winter steelhead can be found all over including New York, the Great Lakes, Washington, Oregon, Alaska, Canada, and even Russia. They can be found in big water, skinny water, lakes, and even in the ocean. While not as prevalent as largemouth bass, many anglers can find steelhead action close by. Fly fishing is the preferred method of catch for many anglers and the flies used range from intruders to woolly buggers to egg patterns. In addition to the classic dry fly fishing, steelhead can also be caught swinging flies and nymphing. If the thought of a tail walking steelhead doesn't get you out there you may need to be checked for a pulse. If you want to get in on the action these guides can show you the ropes.
Variety is the spice of life:
In the southeastern US largemouth bass, pan-fish, and catfish dominate the scene. However, those fish are more active in the warmer months. Luckily landlocked striper fishing peaks in the winter.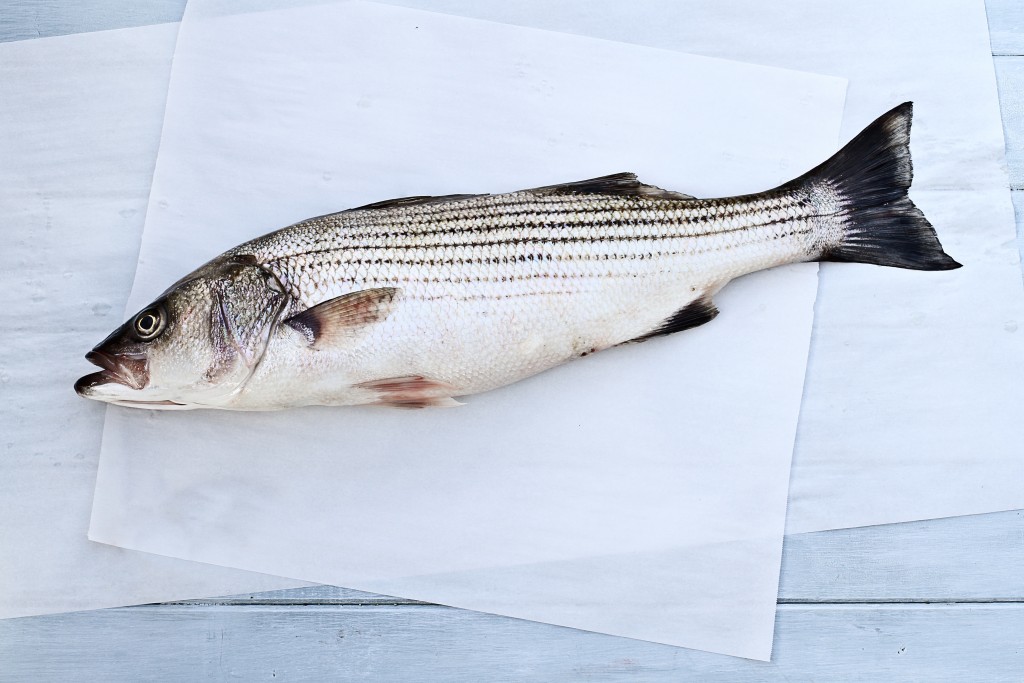 No joke, stripers have long been stocked in lakes across Georgia, South Carolina, and Tennessee and can be very active in the winter. The key is to find the bait, often shad or herring, and study where they are holding and at what depth. The striped bass will be in the same areas and depths. These fish can get large with state records into the 60lb range. All winter long you can wet a line, catch some fish, and bring home delicious fillets. Getting outside during this prime time of year for stripers is a great way to get your fishing fix during the winter months. So if you aren't able to catch your usual quarry, these guides can help you try a striped bass adventure.
Low and slow:
If you decide to target the same species year round, remember that catching fish all winter simply means experimenting with different techniques. Approach the winter months with an open mind and a sense of challenge. If you want easy, stop by the store and pick up a few fillets…..but where's the fun in that! Given the choice, we believe a day spent fishing is always better than NOT fishing and figuring out what works and actually catching fish is the best.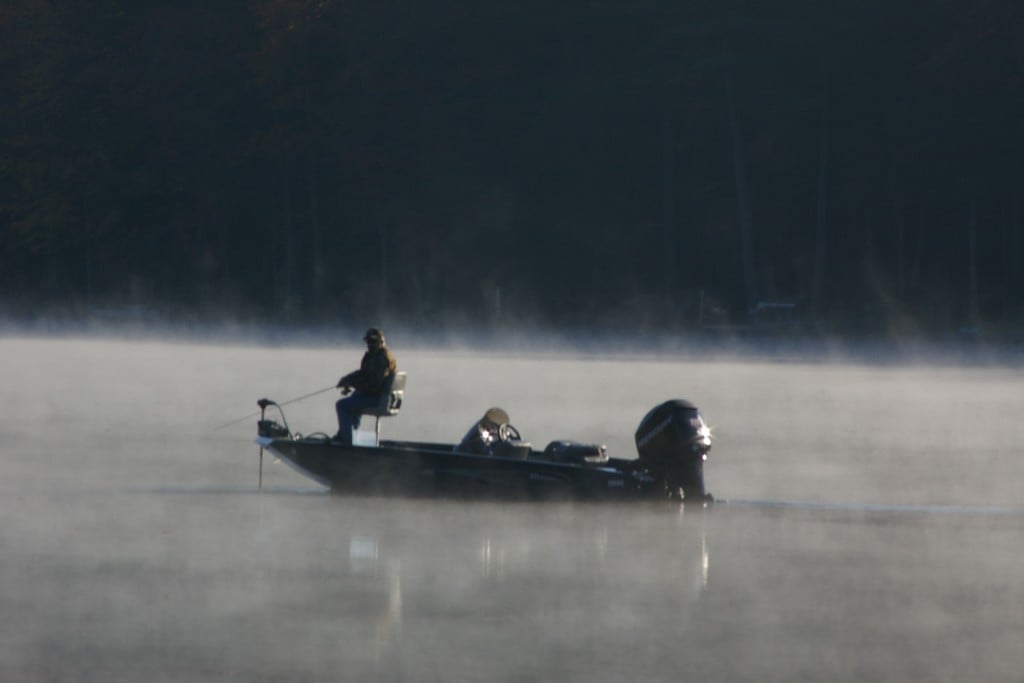 Largemouth can be caught just about anywhere and almost anytime during the year. When targeting winter largemouth remember that the cold water certainly affects them, but they still have to eat. And if they have to eat you can catch them. Some fish WILL be chasing their prey and you can catch them using bigger baits and fast retrieves, in other words your summertime techniques can still produce fish. Other fish will be willing to eat only if the food comes to them and they don't have to expend too much energy chasing it. Those are the fish that are more likely to eat a grub, worm, or a slow rolled spinnerbait. Also, the fish will actively seek warmer water so even if you get a few unseasonably warm days it's worth spending some time in shallow waters to see if the fish have moved up temporarily. It's still just fishing, try a bunch of lures and techniques until you find something that works and focus on that. You can also seek some help from these excellent guides.
Get out of Dodge:
Of course, if the cold isn't your cup of tea there are plenty of great adventures to be had if you are willing to travel. Head somewhere warm, bring the family, and get in some much needed fishing time. Pretty much anywhere in Southern California, Florida, and much of the Gulf are going to be pleasant.
Heading to the Gulf Coast is a great way to spend some time in the winter. The speckled trout is a great species to stalk in the winter. They are not hindered by the winter weather, in fact their weight peaks in the cold months. They bulk up to prepare for the winter conditions and to insure they are healthy enough to spawn in the spring. Even though the water temperature in the bays has dropped since summer, it is still warmer than just about any other wading you could be doing this time of year. With these operators you can get on the fish when you get to town.
No matter where you live or what species you target, don't skip the winter fishing adventures. Keep catching fish all year long.

---
About Fin & Field
#FinandField #FYNA #DreamBig2016
Fin & Field is all about finding your next adventure. We're working hard to provide the most comprehensive listing of services, reviews, and far reaching community available to help you take the guesswork out of planning your next adventure.
We believe in the ethical pursuit of hunting and fishing adventures and support taking from the land only what you can use and leaving it in better shape than you found it.
Tight Lines & Happy Hunting!
Visit us at www.finandfield.com