We recently wrote about the famous South Dakota pheasant hunting, and the luxurious Thunderstik Lodge. If you want the best experience imaginable, Thunderstik is hard to beat! But if you are looking for your own South Dakota Pheasant Hunting adventure, but need to blend luxury with value, consider Rooster Ridge Hunting Lodge. Rooster Ridge is the sister property of Thunderstik Lodge and is also situated in 7,000 acres of prime pheasant grassland in South Dakota. The same care and attention to detail goes into the management and you will enjoy these pristine wide open spaces.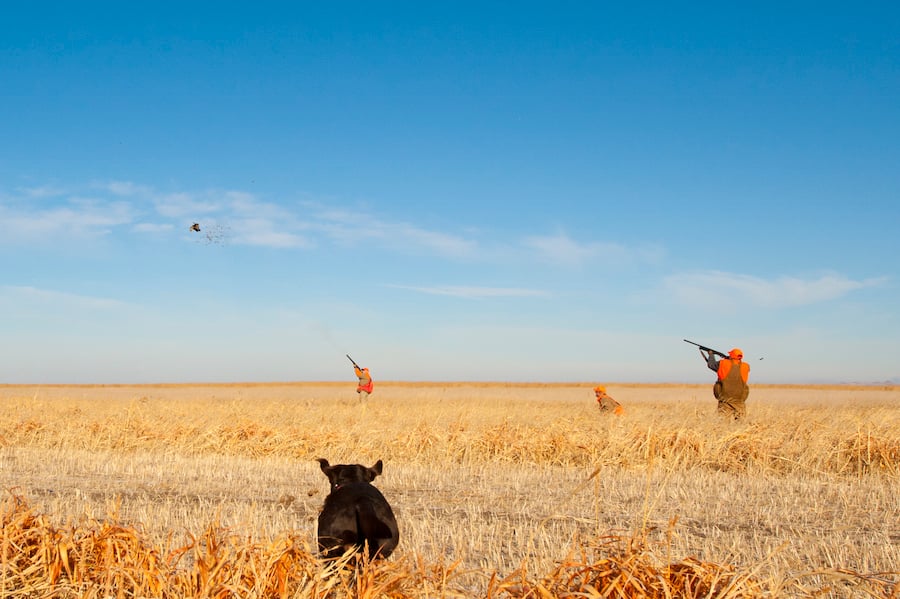 Like Thunderstik Lodge, Rooster Ridge adds to the naturally fantastic pheasant hunting in South Dakota. By planting carefully chosen crops and maintain natural grasses, they provide the ideal habitat for the naturally plentiful South Dakota pheasants. Warm up by practicing on clays, then exercise your skills by limiting on pheasant. After all that shooting you can relax at the clubhouse or even soak in the hot tub to prepare for the next day!

Or Call at 844-632-6788
Hunting is the central focus at Rooster Ridge but it is only the start of what will bring you back over and over. At the end of each day, hunters relax by watching stunning sunsets over the Missouri River, enjoying a cocktail, and enjoying delicious meals. You can even play in the game room, catch a game on the satellite TV, shoot clays, and soak in the outdoor hot tub. Rooster Ridge Lodge was launched in 2001 with the single goal to offer extravagant pheasant hunts at an affordable price. All inclusive 3 day and 4 night hunts start at $1,895. And it is really ALL inclusive with all meals, guides, dog, bird processing, and daily maid service included. Just get yourself there!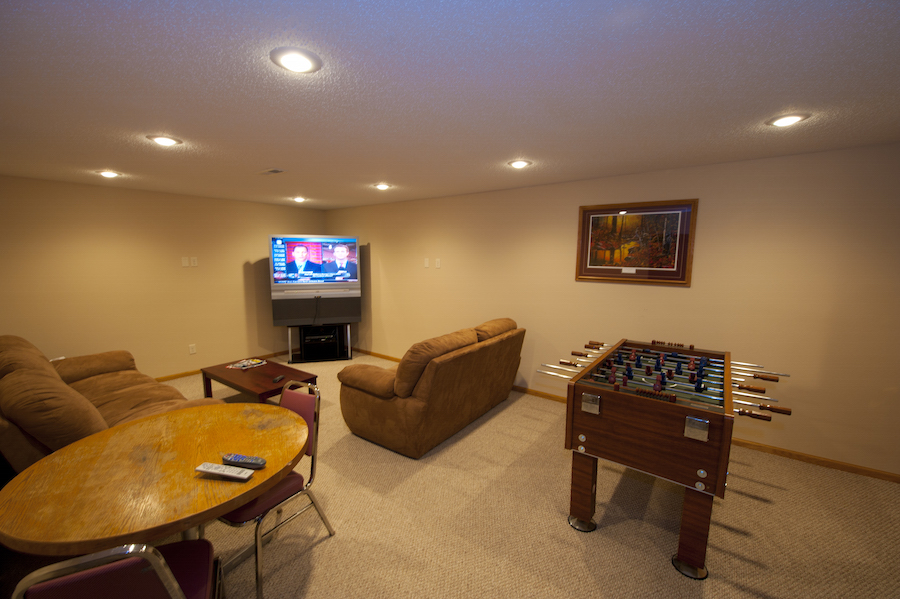 Rooster Ridge West is highlighted by magnificent views of the South Dakota countryside and the Missouri River. Rooster Ridge East makes up for the lack of scenery with a billiards table, hot tub and full kitchen. A group of 6 or more hunters can reserve either lodge. Together the lodges will hold up to 20 hunters. You will enjoy a full hot breakfast before each pheasant hunt and then lunch in the field.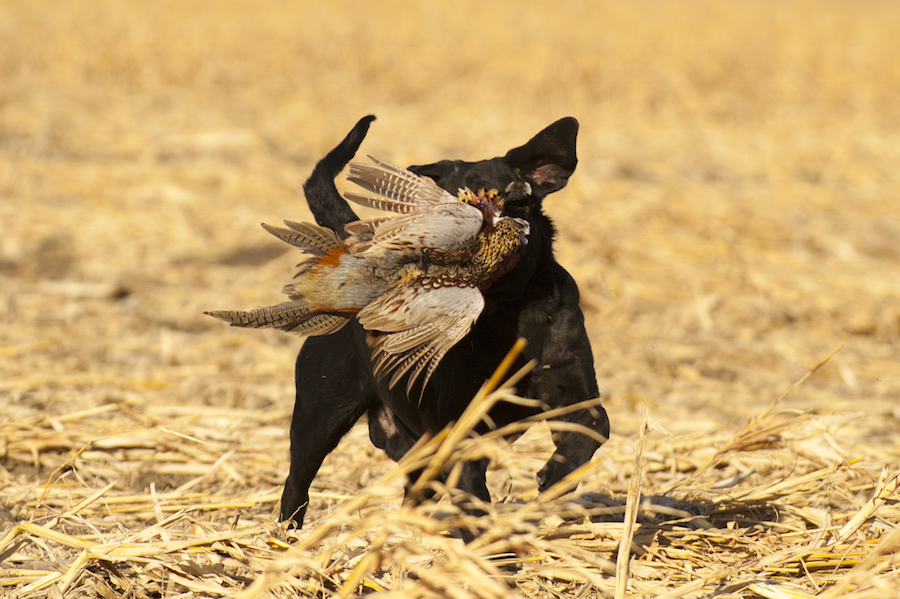 What's a pheasant hunt without the dogs? Rooster Ridge has top notch retrievers and pointers. Their kennel includes three generations of the finest working Labs in the country. Of course you can bring your own dog, it is encouraged and guest dogs are welcome in the lodge!

---
About Fin & Field
Fin & Field is changing the way sportsmen find, compare, book and share their fishing and hunting adventures. We've consolidated the hunting and fishing industry into a powerful marketplace that connects sportsmen and operators (charter boats, fishing guides, hunting guides, lodges, marinas, outfitters, outdoor brands, and more). We're using technology to drive more meaningful, fun, and efficient communication that's making it easier for sportsmen to get the information they need to do what they love.
Book your next adventure at www.finandfield.com.