Our recent article on the "Marketing Hourglass" dove into how to build awareness of your fishing or hunting business, this article dives into the consideration stage. If you haven't already read last week's feature, make sure you read it here. It is the perfect precursor to today's article on how to be considered during the buying process. Understand what you can do to stay top of mind during the buying process and win new customers more often.
---
What is the Marketing Hourglass?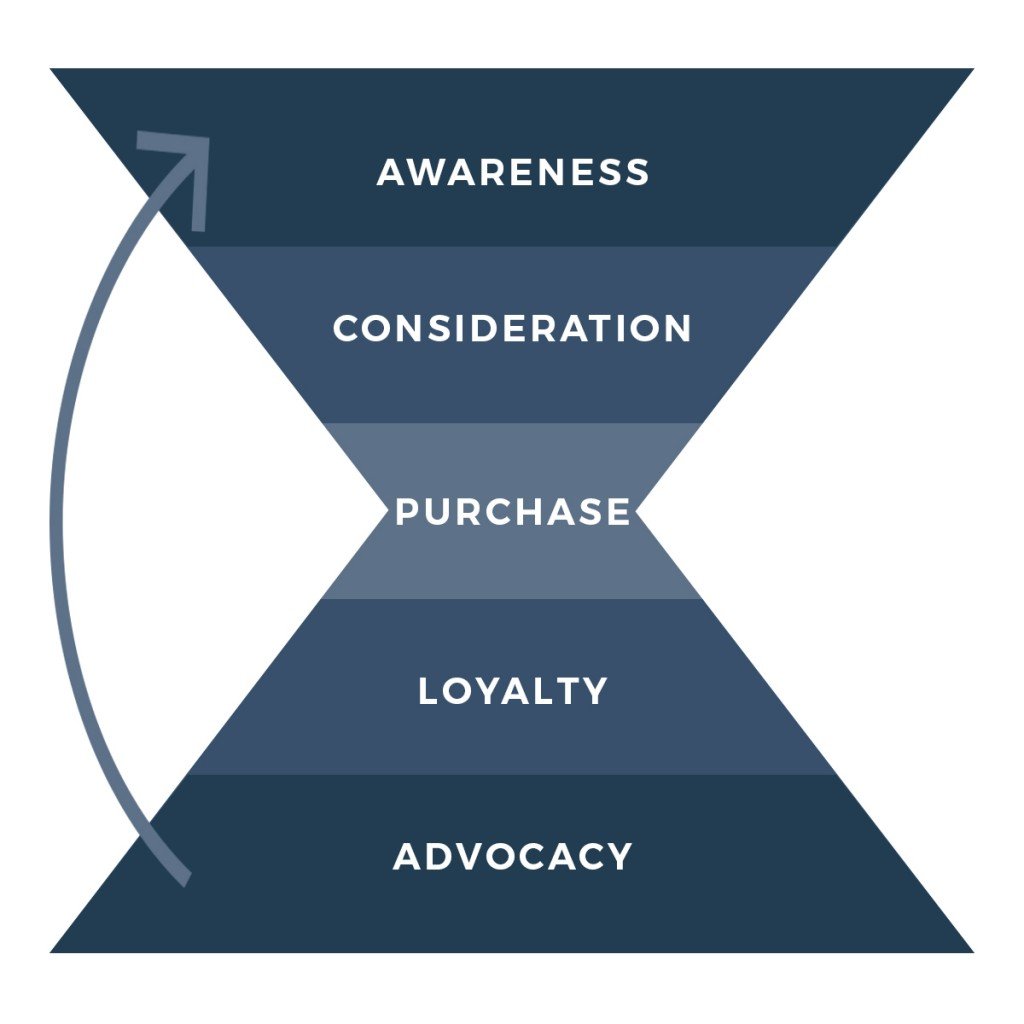 Awareness – People realize they have a need (Ex. to go fishing or hunting) and become aware that your company may help.
Consideration – During this phase of the buying process you want your brand to be top-of-mind as the buyer begins to actively evaluate their options.
Purchase – The age old tradition of closing the deal.
Loyalty – As the saying goes "it is much cheaper to keep a customer than to create a new one."
Advocacy – A loyal customer has an unmatched influence on a potential customer, so turn your loyal customers into advocates and grow your business in the most efficient way possible.
---
To get your audience to the consideration stage of the Marketing Hourglass, content is king. Awareness is all about growing your audience, consideration is all about being top-of-mind during the buying process. Your content is the vehicle to nurture your audience. These tips will make sure your content speaks highly of you and your business.
1. Be a Thought Leader
Each Fin & Field operator is an expert at something. Some people are expert shots with a bow, others are expert fly casters. Whatever hunting or fishing business you operate, you do something better than just about anyone. It can be hard to "brag" about yourself but your marketing is the perfect time and place to do that. "How-to's" are powerful marketing content, so are "Tips and Tricks". Think about what you do best and bring some of that knowledge to your audience in a fun way. The more you appear generous with your knowledge, the more people will keep you in mind as an expert in your field. This is invaluable during the consideration stage. Short articles and short videos are perfect for spreading bite sized pieces of information. The other great thing about this type of content is that it has a long shelf life, you can re-use it months or even years later. Fin & Field tip: All package subscribers get at least 2 dedicated social media posts, thought leader content is perfect for sharing out to our large audience of sportsmen.
---
2. Testimonials / Reviews
One of the key stages of the marketing hourglass is creating advocates. What you say about yourself matters, but what other people say about you is just as important. Your goal is to make sure that you have a steady stream of advocates that are willing to talk about your business. One of the best ways to create advocates is simply to ask. Fin & Field will automatically ask anyone who has booked a trip for a review, but we also built a communication tool into the contacts database so you can easily send a message asking your contacts to leave a review. Reviews on Fin & Field, Facebook, google, even yelp are going to lend a lot of credibility to your marketing during the consideration stage. Your advocates can also recommend you to their friends by sharing your Fin & Field profile page with our built in sharing tools. Fin & Field makes it easy to leverage your past clients and advocates.
---
3. Trip Reports
Trip reports are the backbone of any marketing effort for hunting and fishing business operators. Yes, Thought leader content is important, testimonials are great, but your prospective clients need to see proof of past performance. Use regular trip reports to generate a steady stream of content. A short trip writeup lets you show off how you tackle challenges like weather and uncooperative game. Photo's are eye candy and sportsmen are suckers for fish and game photos. Even when you are spending long days in the field or on the water, it is a good use of your "free" time to put together trip reports. Praise the skills of your clients, how quickly they picked up new skills, or their sense of humor. Prospective clients get excited by guides who love what they do. You don't need to post a trip report from every single outing, maybe once a week during the season, pick a cadence and stick to it so your followers can look forward to the next trip report. Facebook is a great place to post trip reports, and if you link your Facebook account with your Fin & Field profile everyone following you on Fin & Field will also see those trip reports. You will be amplifying your audience!
---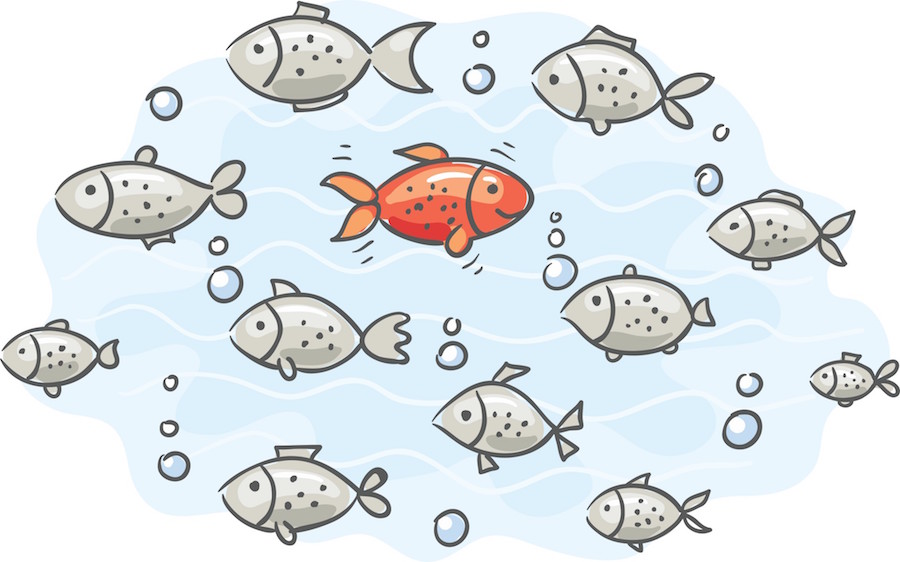 4. Stand Out
Your business is unique, so make sure it stands out. Maybe your trips are the most luxurious trips around, or maybe your area is known for trophies. Do you provide meals that are something special? Access to private land? Spend some time talking to your best clients, friends, and other professionals to find out what is unique about your offering. Even if you think you know what sets you apart you may be surprised by the responses, so it's worth doing some research. Once you know what makes you stand out, and what makes you unique, talk about it! It doesn't need to be the only thing you talk about, but it should be prominent in your messaging. Make sure your thought-leader content, trip reports, etc… echo what sets you apart form the competition. Finally you need to make sure you publish your content where relevant sportsmen are looking. Fin & Field has built up a large audience of engaged sportsmen, hundreds of thousands of hunters and fishermen, and you can tap into that audience with one of our packages. Fin & Field also has search tags that sportsmen can use to narrow down their search results even further so that your business will be hyper relevant to that potential buyer. Fin & Field also encourages sportsmen to "follow" operators they are interested in. So once you have piqued someone's interest, you will stay top of mind until they are ready to book a trip.
---
5. Photos
It may seem simple, but make sure the quality of your photographs and video is good. Fin & Field published articles recently on taking great hunting and fishing photos that may help you improve your skills. You should be getting compliments on your photos, not just the game, but the actual photography. If not, you should look at ways to take better photos. There are two great reasons to have awesome photos. One, people love to see pictures, especially of fish and game. Good quality photos get more likes and shares on Facebook, and in general they get more attention. Second, prospective clients want to know they will have great photos of their trip, and the fish or game that they will target. Getting the necessary gear and skills to take great photos isn't expensive or hard and will eliminate a lot of marketing headaches and costs.
---
If you have any great examples of how you have marketed your business, please share them with us. We are also excited to discuss marketing strategy with you and help with putting your ideas into action, whether that is with Fin & Field or not. You can reach us at:
Catch up on our other articles just for operators like you.
Marketing Hourglass: Awareness

---
About Fin & Field
#FinandField #FYNA #DreamBig2016
Fin & Field is all about finding your next adventure. We're working hard to provide the most comprehensive listing of services, reviews, and far reaching community available to help you take the guesswork out of planning your next adventure.
We believe in the ethical pursuit of hunting and fishing adventures and support taking from the land only what you can use and leaving it in better shape than you found it.
Tight Lines & Happy Hunting!
Visit us at www.finandfield.com