We are always looking for new ways to promote our partner brands to the hunting and fishing community. We have experimented extensively with giveaway contests and proven that they are a great way to help our partners reach relevant sportsmen. In one of our recent contests, we set out with the goal of driving awareness of the 5 Star and Buzz On charters among Florida fishermen. Check out what we were able to achieve for them in this 60 day promotion.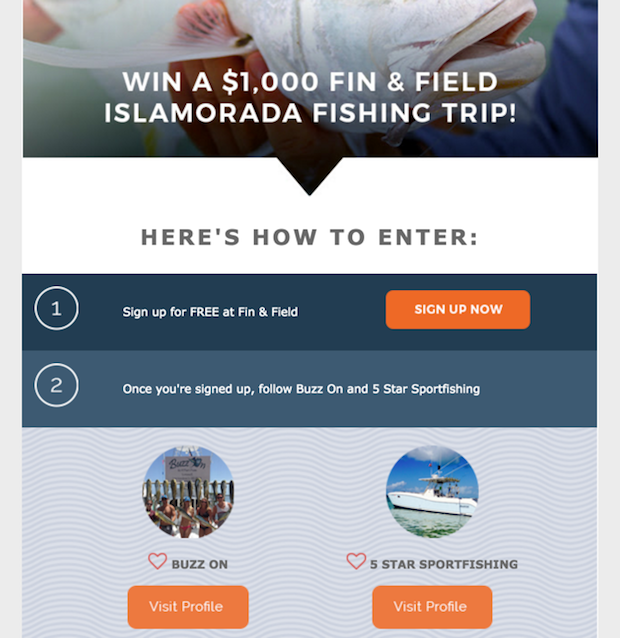 Through social media and email promotions we got the 5 Star and Buzz On brands in front of 300,000+ sportsmen.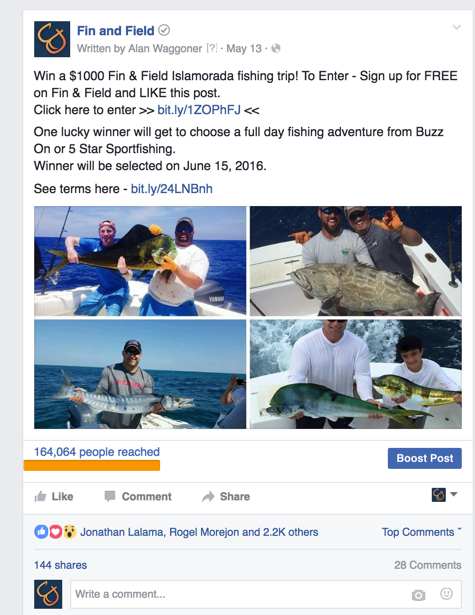 Over 1000 new sportsmen joined the Fin & Field community and followed 5 Star and Buzz On. Those sportsmen will now see the all of the Facebook activity from 5 star and Buzz on when they visit Fin & Field.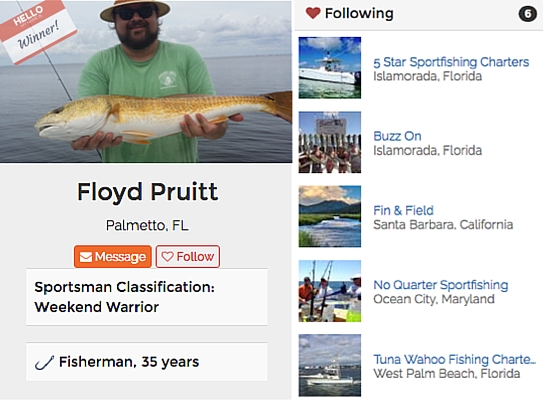 1 winner will take a trip (and create a trip report that we can use for even more operator specific promotion in the future)
"Partnering with Fin & Field has definitely helped me create much more awareness of my business," said Brandon Speilman, the Captain of 5 Star. "This promotion reached relevant sportsmen in my state and helped my build a following that's now larger than my Facebook audience. I look forward to interacting with more of these new followers over time and I'm hopeful that I'll be able to get some of them out on the water with me in the near future."
Contact us at [email protected] if you are curious about being a part of one of our upcoming promotions.

---
About Fin & Field
Fin & Field is all about finding your next great adventure. We're working hard to provide the most comprehensive listing of services, reviews, and far reaching community available to help you take the guesswork out of planning your next adventure.
We believe in the ethical pursuit of hunting and fishing adventures and support taking from the land only what you can use and leaving it in better shape than you found it.
Tight Lines & Happy Hunting!
Visit us at www.finandfield.com