As hunters and fishermen, many of us have large expensive "toys". We use things like Boats, RVs, ATVs, 4wd Vehicles, Trailers, etc… to make our fishing and hunting adventures more adventurous. Often times these assets are stored away from our home at storage lots, harbors, camp sites, etc… and we can not guarantee their security, that is where the SPOT Trace comes in.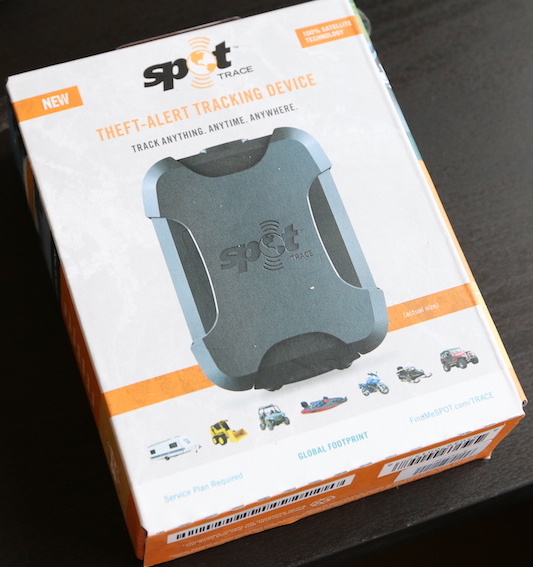 SPOT is famous for their Satellite GPS Messenger that will let you summon help if you need it or send pre-programmed messages to your friends and family while you are out of cell range. The SPOT Trace is their newest product, it is a little black box that stays on your property in your absence and pings satellites with GPS coordinates. This way you can be sure your property is in the same place you left it. If it moves, you get an email or text message or both and can act accordingly. I had the chance to test out the SPOT Trace myself for the last three months, it is placed on my boat that is wet slipped in my local marina.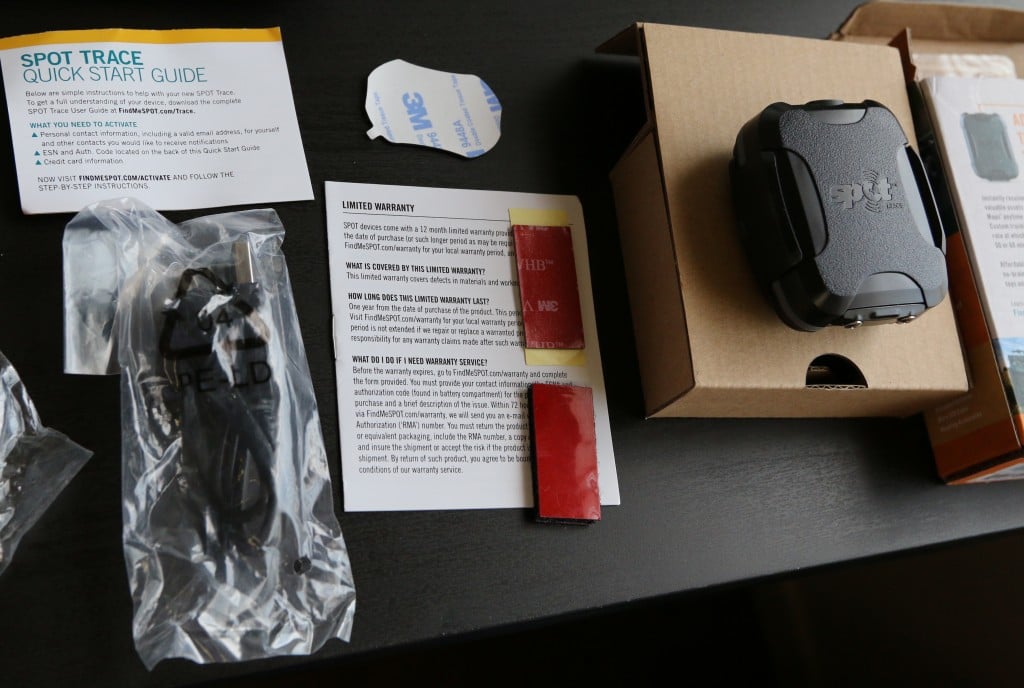 The SPOT Trace includes everything you need to mount the device on your vessel. You can use the included velcro or a bracket that can be fixed to your property more permanently. There are batteries, data/charging cable for hard wiring, and quick start guides. First I had to adjust the settings on their website portal, it was relatively easy to login and make the adjustments. One major note, many settings changes require you to hook the SPOT Trace up to your computer. Firmware updates cant be made remotely.
Depending on your situation you can fine tune the settings, for my circumstances and to conduct this test I chose the following:
The device reports my boats location every 2.5 minutes
All alerts get emailed and texted to me
I get an alert every time it moves (after it has been still for at least 30 minutes)
I use dock mode to allow for tide and current changes without triggering a movement alert
I get a daily update that everything is working
I get a warning if the battery runs low (or rather I will, but have not yet)
I get an alert if the device is turned off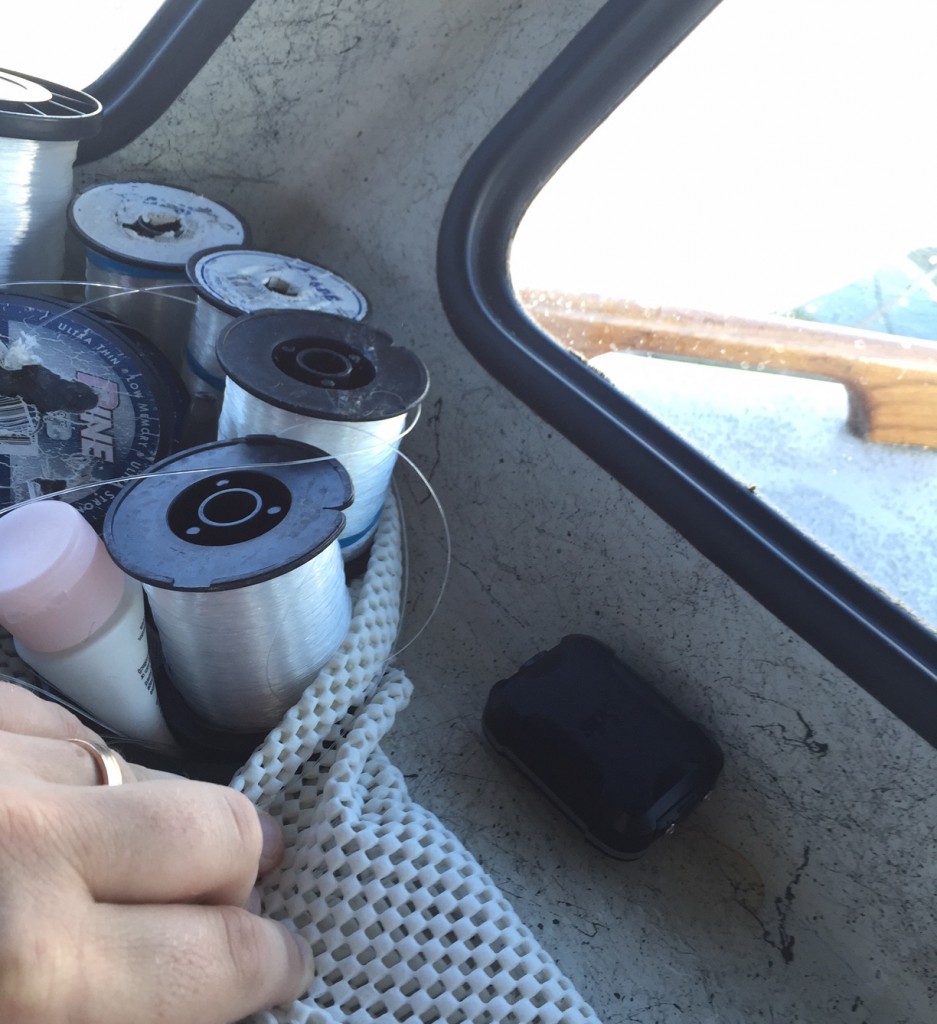 You can see I chose to place the SPOT Trace on the port side dash, hidden behind some spools of line. The reception has been flawless in this location, but I may try some more permanent more hidden locations later.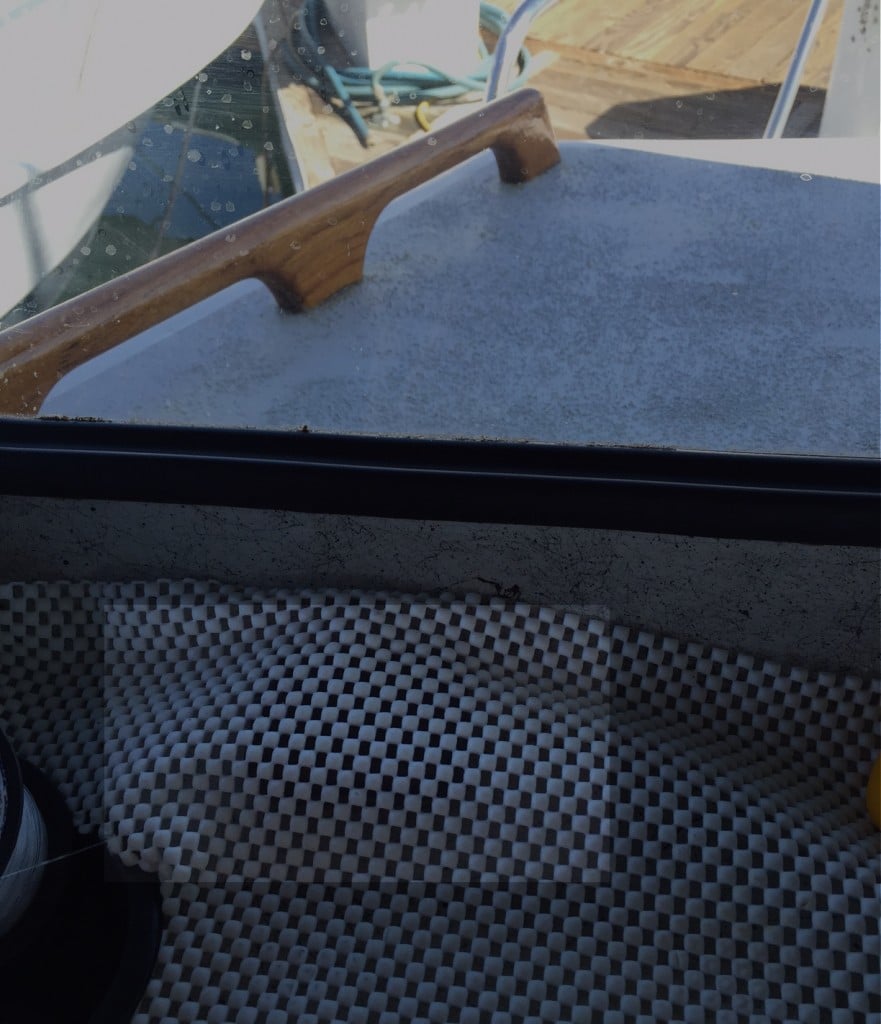 As is, it is fairly well hidden under the non skid on the dash.
The Good:
To date the SPOT Trace has worked as advertised, every time I take the boat out I get an alert that the boat is moving. I can go online and track the course I took, even when I was well out of cell range. The daily notices offer great piece of mind that my boat is where I left it and the device is functioning properly. I am currently powering the unit with 4 AAA batteries that after three months are still going strong, no low battery alert yet. I will update this article when I find out my real world battery life but I have hear reports of 6 months! The mobile app, while not fully featured, is good. It allows you to verify the current location of your property as well as see where it has been recently.
The Bad:
Well not bad, exactly, just something to be aware of. The 2.5 minutes setting is not very exact. I believe that it tries to re-acquire a satellite every 2.5 minutes rather than continuously connecting to a satellite. In my real world experience, on the ocean, the location is updating on average at 2-5 minutes. Very rarely though it was taking longer and was as high as 13 minutes. Keep in mind these problems may be related to the inherent limitations of satellite communications, things like weather and t-tops / pilot houses can cause interference at times. Finally, the software interface will be quirky to some, but not terrible, it did take me a minute to figure out I had to remove the dashes in my phone number to make text messages work. Lastly, it would be really nice to be able to update the settings wirelessly with their mobile app. That would take all the confusion out of the setup process.
The Cost:
The SPOT Trace device costs around $100 and the annual data plan is $100 to track your asset every 5 minutes (or less frequently). If you want the 2.5 minute track interval that is an additional $100 annually.
Overall:
Overall I recommend this for anyone who wants piece of mind. The negatives are very minor compared to the benefit. The upfront cost is also minimal compared to what we invest on our "toys". The annual contract can add up, but I recommend checking with your insurance provider to see if you can recoup some of that expense due to having an anti theft device.

---
About Fin & Field
#FinandField #FYNA #DreamBig2016
Fin & Field is all about finding your next adventure. We're working hard to provide the most comprehensive listing of services, reviews, and far reaching community available to help you take the guesswork out of planning your next adventure.
We believe in the ethical pursuit of hunting and fishing adventures and support taking from the land only what you can use and leaving it in better shape than you found it.
Tight Lines & Happy Hunting!
Visit us at www.finandfield.com