Do you hunt waterfowl? Are you serious about your sport? If you have a hunting dog its not just a pet, he or she is your hunting partner and more important than your camouflage or gun. The success of your hunt can hinge on having YOUR dog with you. So when your hunt takes you away from home, and you would rather fly than drive, do you know your options for bringing your trusted partner with you?
Check out these tips for bringing your dog on an airplane with you smoothly and safely.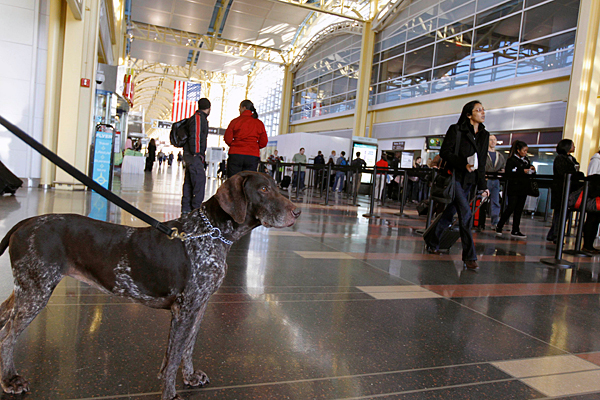 TSA
The TSA has exactly one rule about flying with pets of any kind. You must take your pet through the security screening checkpoint after checking the dog as freight. You can go through the metal detector with your dog or have a physical screening by a TSA agent but they will never x-ray the animal.
In this case the TSA is the easy part, the hard part is getting your loyal pet squared away with the airline.
General Rules
Every airline has its own rules but in general you NEED to contact the airline prior to arrival to make arrangements. Once again, check your airlines specific rules AND make arrangements in advance of your travel day. But here are the general tips.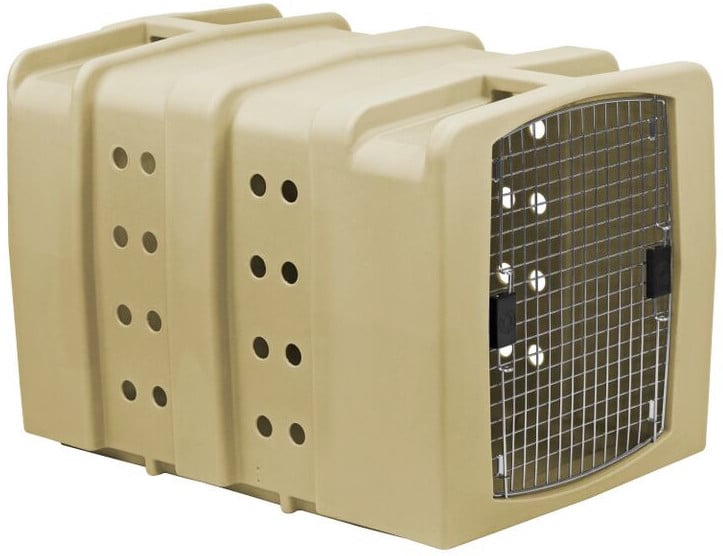 -No more than 10 days ahead of time you need to go to the vet and get a statement that your pets vaccines are up to date and the animal is fit to fly. For the return flight the document must be dated within 30 days.
-Check the weather, it shouldn't be too hot or too cold on the runway. Generally the safe zone is between 25 and 85 degrees.
-Know the dimensions of your airline approved crate and the weight with your pet inside.
-Label the crate with your animal's name and your number on the side of the crate.
-Make sure your animal has a collar with the standard contact info on it as well.
-Make sure to have food and water dispensers that are compliant with the airline.
-Don't forget a leash!
Summary
It wont be easy and it wont be cheap but for some hunters its worth it. For those who have trained their own dog, hunting with someone else's dog is like driving a rental car. So if you are thinking about flying your pet to your destination check with your airline, follow these tips, consult with your vet, weigh the risk, and decide if flying with your pet is right for you.

---
About Fin & Field
#FinandField #FYNA #DreamBig2016
Fin & Field is all about finding your next adventure. We're working hard to provide the most comprehensive listing of services, reviews, and far reaching community available to help you take the guesswork out of planning your next adventure.
We believe in the ethical pursuit of hunting and fishing adventures and support taking from the land only what you can use and leaving it in better shape than you found it.
Tight Lines & Happy Hunting!
Visit us at www.finandfield.com