You wouldn't think it, but Valentine's Day and hunting have quite a few things in common; bows, arrows, a fat guy obsessed with archery. But there is one more thing they have in common which is usually overlooked by the average hunter. Most hunters, when field dressing their deer, moose or elk, leave behind one of the tastiest least off-putting pieces of offal; the heart. That's a complete waste because the heart is all muscle after all. It's very dense and flavorful and when prepared the right way it simply can't be beat. So the next time you find yourself gutting a deer, or walk past a fresh gut pile, go ahead and bring back that heart and put it to good use. You won't regret it.
In honor of Valentine's Day here is a recipe that will get you and that special someone falling in love with heart…venison heart tacos!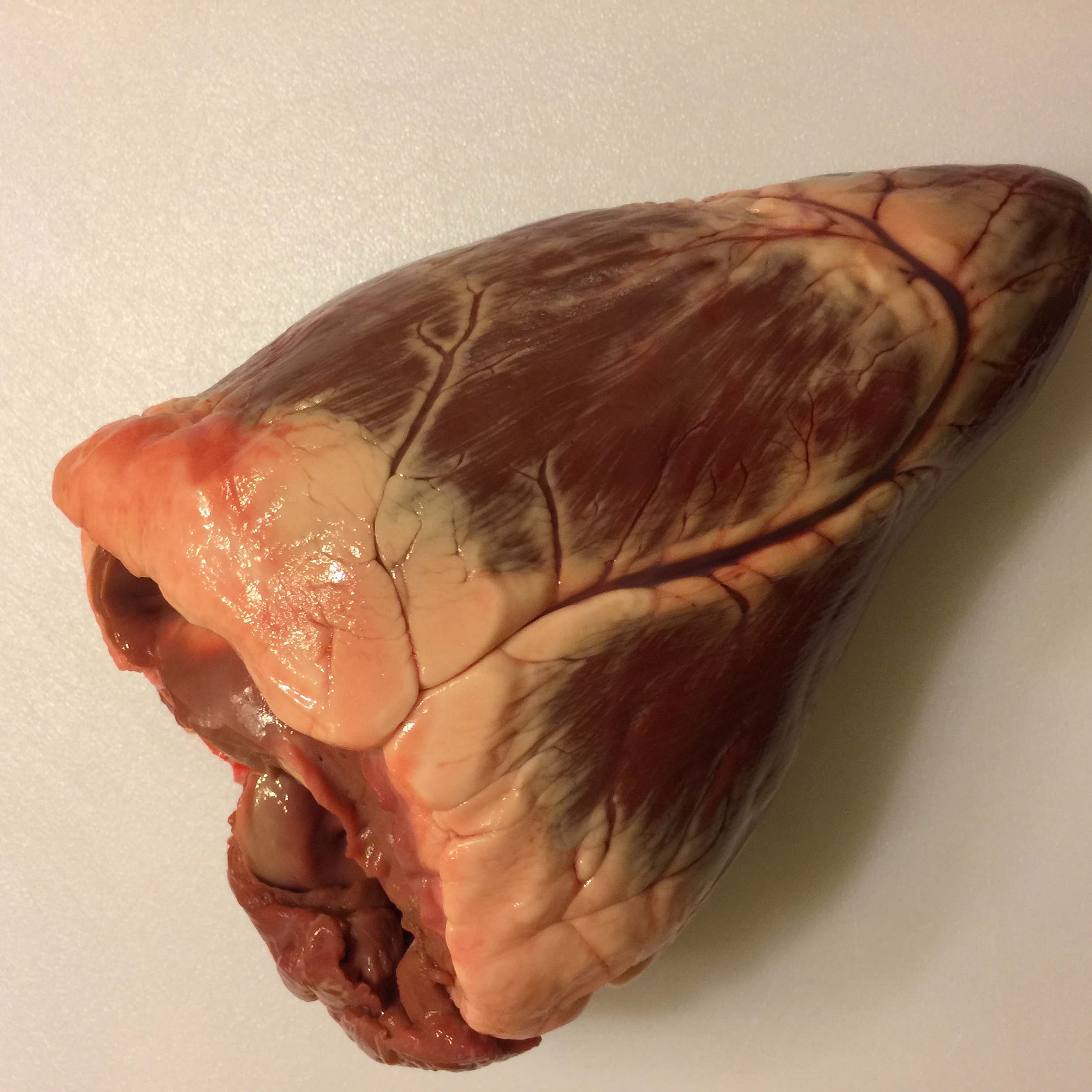 Venison Heart Tacos
Ingredients:
1 pound ground venison
1 pound diced venison heart (¼ inch cubes)
2 teaspoon kosher salt
1 tablespoon cumin
2 teaspoon chili powder
2 teaspoon paprika
1 teaspoon dried oregano
½ teaspoon crushed red pepper flakes (optional)
1 bay leaf
1 small onion, minced
2 cloves crushed garlic
¼ cup minced red bell pepper
1 cup tomato sauce
2 tablespoons olive oil
16 soft flour taco shells (or soft corn taco shells)
Toppings:
Shredded romaine lettuce
Shredded sharp cheddar cheese
Sour cream
1 pack grape tomatoes, quartered
Directions:
Heat the olive oil in a large nonstick skillet over high heat. Brown the ground venison, breaking it into smaller pieces as it cooks. Add the diced venison to the skillet and continue to cook.
When the meat is thoroughly cooked add all the remaining dry spices, onion, bell pepper and garlic, stir and cook 2 to 3 minutes until soft. Add a ½ cup water and tomato sauce. Add bay leaf.
Cover and cook on low 3 to 4. Remove lid and continue to keep warm over low heat to evaporate any remaining liquid. Discard the bay leaf. Heat the taco shells in cast iron skillet and assemble your tacos. Enjoy!
Guest Blogger Shawn McCardell

---
About Fin & Field
Fin & Field is changing the way sportsmen find, compare, book and share their fishing and hunting adventures. We've consolidated the hunting and fishing industry into a powerful marketplace that connects sportsmen and operators (charter boats, fishing guides, hunting guides, lodges, marinas, outfitters, outdoor brands, and more). We're using technology to drive more meaningful, fun, and efficient communication that's making it easier for sportsmen to get the information they need to do what they love.
Book your next adventure at www.finandfield.com.