What could be more patriotic than being in the Nation's Capital for the 4th of July holiday weekend, taking in area festivals and fireworks displays? How about heading out to the Potomac River and catching some enormous blue catfish! That was the plan hatched by my friend Mark Modoski, contributor for Field & Stream. We set out for a day catfishing the Capital this past weekend.
The Potomac makes up the western most boundary of D.C. and is full of these large invasive catfish. Historically, the Potomac was a polluted watershed and for most of the last 100 years it was toxic. Thanks to modern cleanup efforts the river has rebounded, over the past three decades it has become a truly magnificent blue catfish fishery. Blue cats are not native to the Eastern part of the United States and are primarily found  in the Mississippi River and its drainages. These catfish are the largest species of catfish in North America and can grow to more than 150 lbs. The state of Virginia introduced them to the James, Rappahannock, and York Rivers in the 1970s. The fish quickly spread from these three rivers into the Chesapeake Bay and up into the Potomac. Blue Cats have a voracious appetite and will eat just about anything that comes their way. Along the Potomac they typically congregate in the deeper holes which can be found all up and down the river. The Maryland state record blue catfish was caught on the Potomac just south of where we were fishing. It weighed in at 84 lbs but most people think that there are much larger fish out there.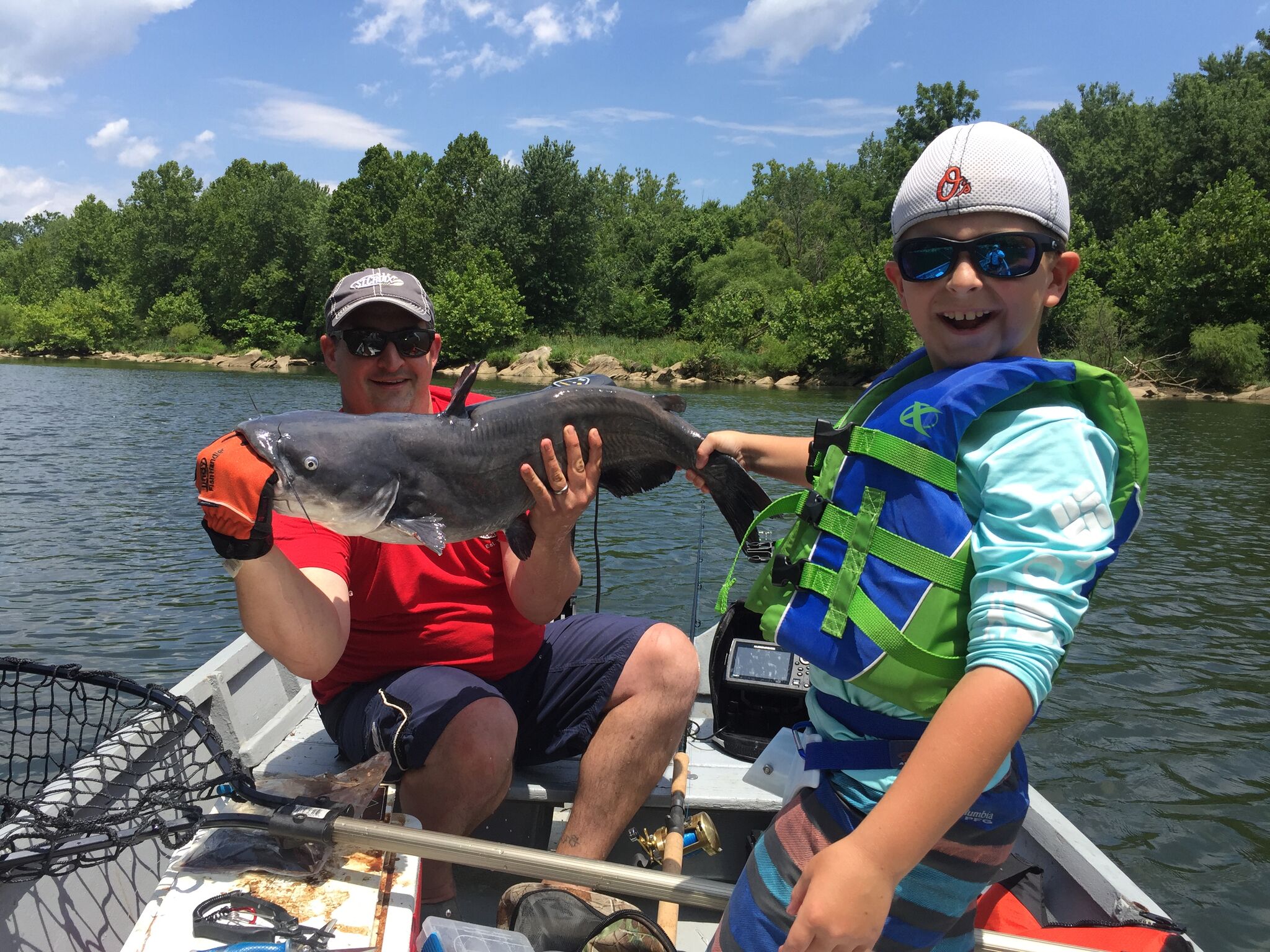 We planned to fish the deep holes, anywhere from 30 to 50 feet. We started out throwing cut-bait, which was made up primarily of bunker and shad, and letting it soak for about 15 – 20 minutes. The fishing started off slow but we got a few nibbles in the first two or three holes we tried. After a few hours my son, Ryley, reeled in a nice 17lb blue cat. An hour later, and a few missed hits, Mark suggested we try something new.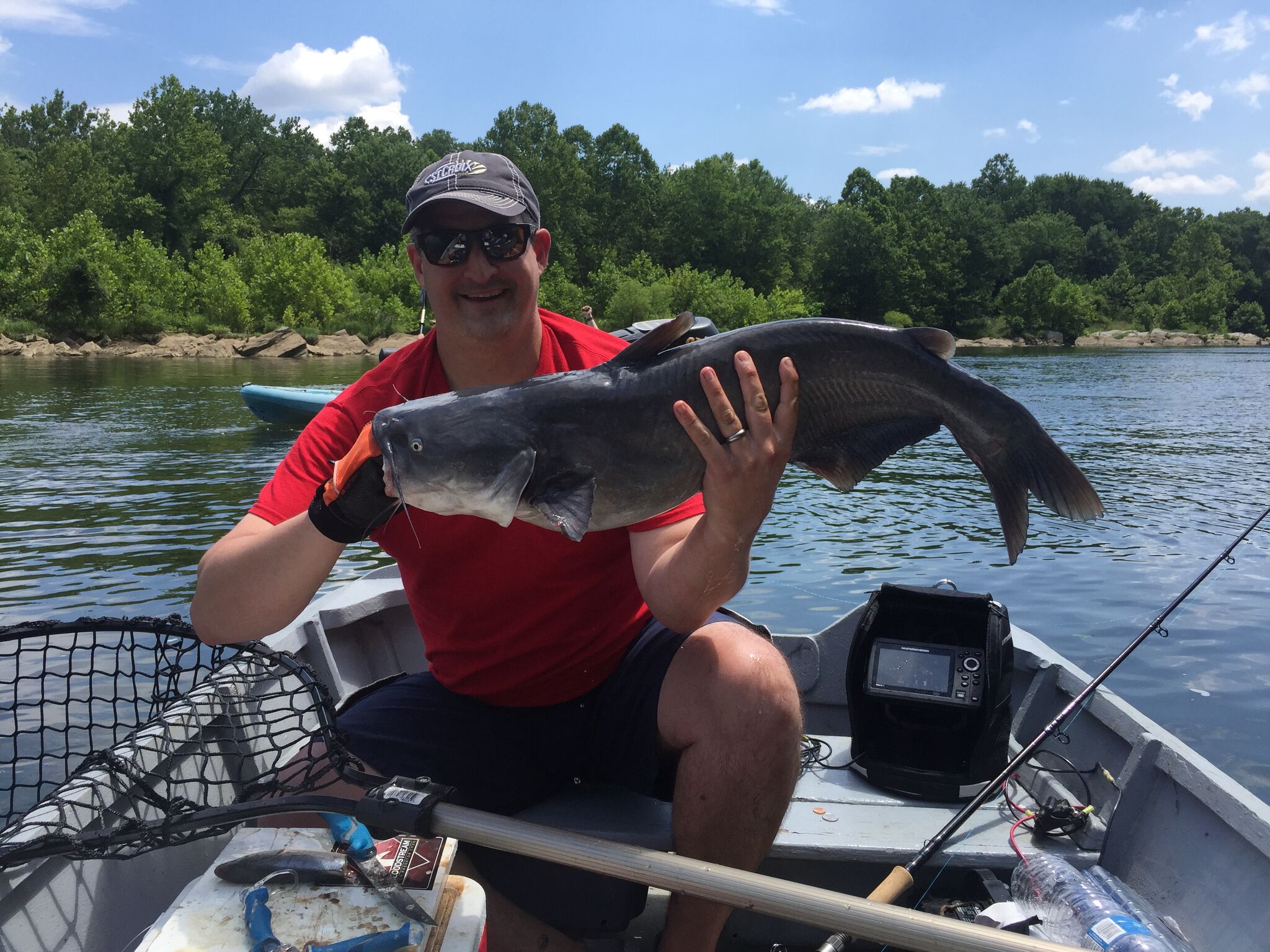 While we were anchored in a deep hole we kept seeing the same group of boats drift down river. At the bottom of the hole they would head back up river begin the drift again. Mark knew what they were doing differently and we decided "when in Rome, do as the Roman's do."
Mark quickly swapped out some of the tackle we had been using and fitted us with a one ounce bank sinker with a dropper circle hook suspended about 18 inches above it. We were going to try "bouncing" which entailed drifting with the current and keeping the sinker bouncing against the bottom as we let the current pull us down stream. This technique covers more water and we hoped to catch a few more fish.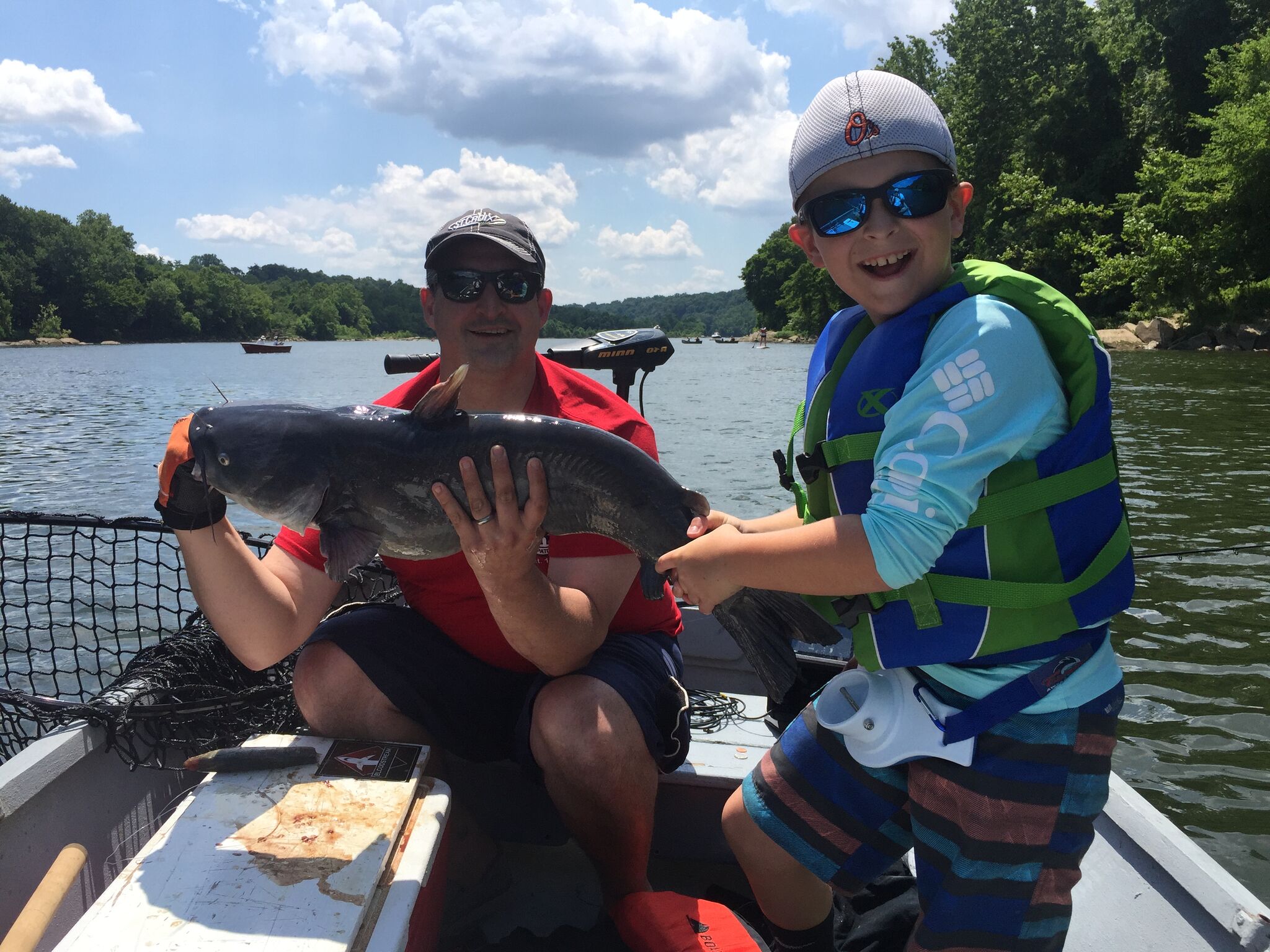 About two minutes into our first drift Ryley hooked up with another blue cat, about 20 lbs this time. We took a few pictures, released it, and headed back up river to start another drift. This time it was Mark's turn when he landed another 20 lb blue cat and Ryleyquickle answered back with a nice eating size fish of about 5 lbs. The blue cat bite was now on fire! We repeated this scenario for about two hours catching over a dozen catfish and the occasional snag on the bottom. By the end of the day Mark held the title for biggest fish with a 30 lb blue cat while Ryley was the champion on quantity by landing ten fish.
I couldn't think of a better way of spending the holiday in D.C. than by participating in such a great fishery. The Potomac has recovered beautifully from its dark days as the dumping grounds for West Virginia, Pennsylvania, Maryland, DC and Virginia. The next time you find yourself in our Nation's Capital make sure you allow for a day or two to fish the Potomac. Once you feel the tug of that monster blue cat on the end of your line you won't soon forget it. To plan your own catfishing adventure, no matter where you live, head on over to Fin & Field where the world's best captains are at your fingertips!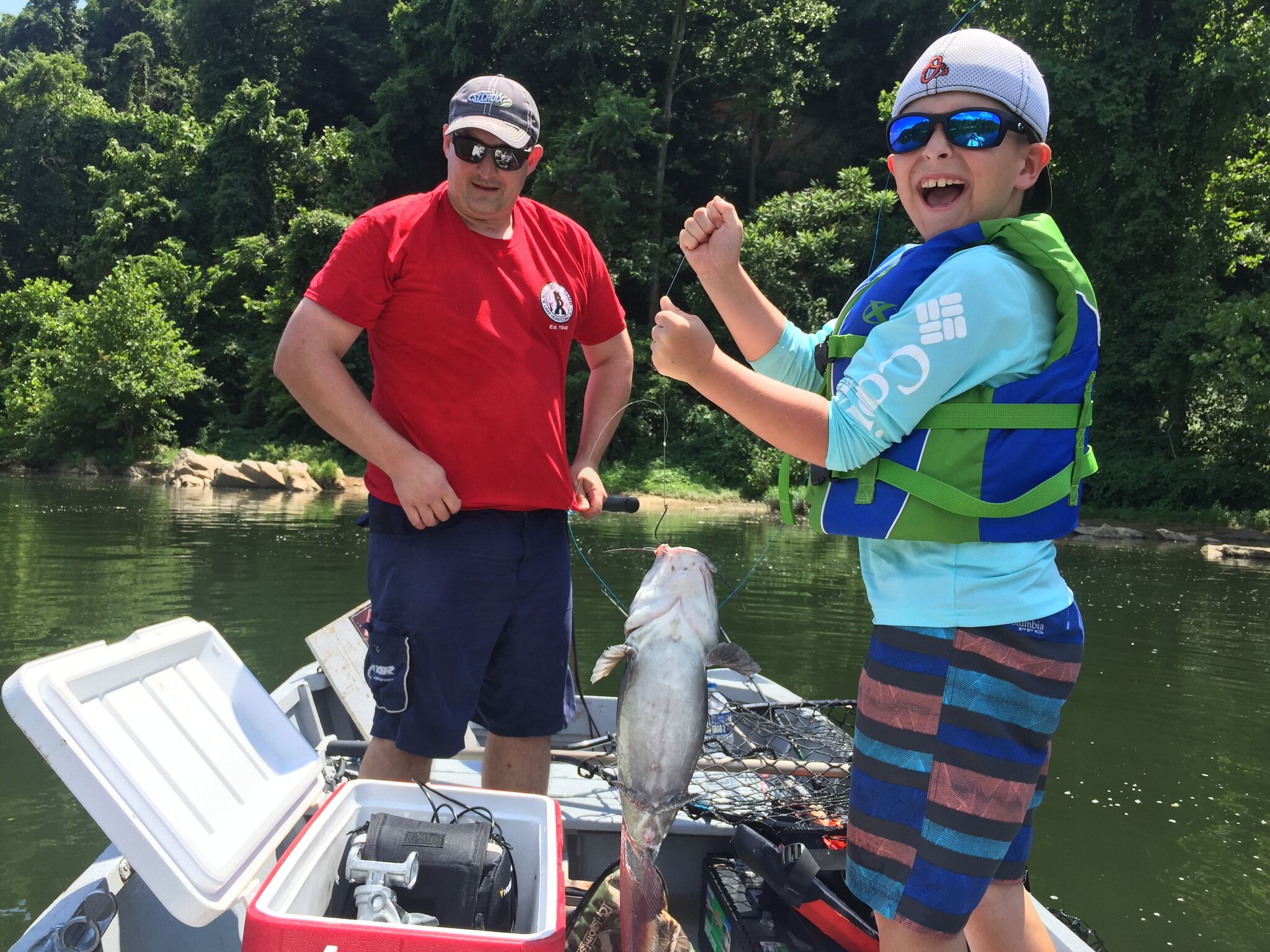 Guest Blogger Shawn McCardell

---
About Fin & Field
Fin & Field is changing the way sportsmen find, compare, book and share their fishing and hunting adventures. We've consolidated the hunting and fishing industry into a powerful marketplace that connects sportsmen and operators (charter boats, fishing guides, hunting guides, lodges, marinas, outfitters, outdoor brands, and more). We're using technology to drive more meaningful, fun, and efficient communication that's making it easier for sportsmen to get the information they need to do what they love.
Book your next adventure at www.finandfield.com.