Hunting has never been just a mens sport, but unfortunately it can seem that way to some people. The truth is that today, faster than any other time in history, women are taking up hunting. In fact, of new hunters taking up the sport, data suggests that at least 50% are women. There is no single reason for this growing trend, but there is no doubt that women's outdoor programs, the "farm-to-table" or "locavore" movement, and the increase in high-quality women-specific gear and guns has played a role. On the heels of the recent Always campaign to take back the phrase "like a girl" we are highlighting 6 hunters that are roll models to all of us and leaders in the sport. These women show us how awesome it is to "hunt like a girl".
Rachel VandeVoort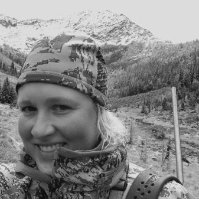 Rachel is the Trade Relations Manager for Kimber, a competitive shooter, bow hunter, fly fisher, and all around outdoor enthusiast. Rachel took her first deer at 12 years old. Accompanying her father and grandfather on hunts was part of normal life when she was growing up. She has never considered herself a "woman hunter" because she never felt like she needed any label beyond "hunter". Rachel is a very vocal advocate for hunting, shooting, fly fishing, and personal defense. She is active in the outdoor industry and spends her time promoting conservation and mentorship.
Kandi Kisky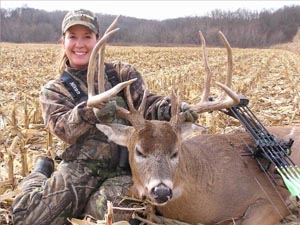 Kandi has been in the hunting spotlight for decades and is a renown hunters and outdoor personality. She is a farmer by trade and cherishes the simple family life that comes from living on her own prime farming and hunting land in Iowa. Kandi co-owns Kisky Productions and is the co-host of the Whitetail Freaks television show with her husband Don. Kandi is one of the country's top whitetail strategists and she loves to educate hunters about everything related to deer hunting. Her areas of expertise include creating food plots, shed hunting, managing trail cams, and mapping deer movements.
Vicki Cianciarulo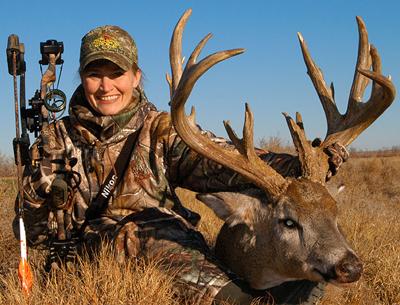 Vicki Cianciarulo, of Lanark, Illinois, is an expert bowhunter, a talented photographer, and host of Archer's Choice and The Choice television shows. She stars on the shows with her husband Ralph Cianciarulo. Vicki and Ralph are often called "The First Couple of hunting TV" because they had the first show to feature families hunting together. One of Vicki's accomplishments is taking the largest wild whitetail deer by a female on camera, with a Colorado buck that scored over 200 inches. Vicki loves to educate as much as entertain the audience when sharing her hunting experiences which have taken her around the world. Vicki spent years as a hunting guide and outfitter specializing in deer and bear. 
Brenda Valentine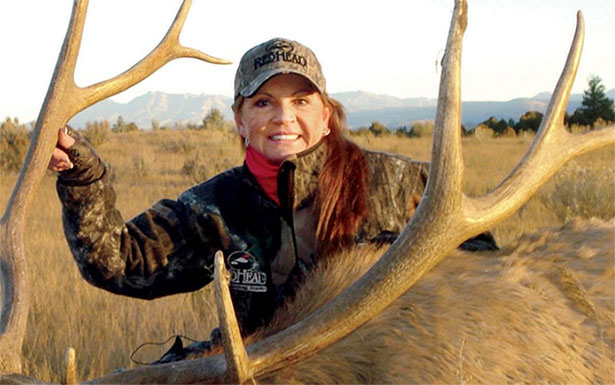 Brenda is a champion archer, an acclaimed author, and an outspoken advocate for guns and hunting. She is also an advocate for empowering women to take up hunting. She is a leader in the women's hunting movement, but it is her goal to inspire both women and men to be more active in conservation, hunting, and sustainable land management. She is a spokesperson for the National Wild Turkey Federation and an honorary member of the NWTF Board of Directors, an honorary board member of the Tennessee Wildlife Resources Foundation, and a member of the Tennessee Turkey Hunters Hall of Fame. Brenda is a fan of anything that bring you closer to nature and encourages all families to go hunting, hiking, fishing or just relaxing outdoors.
Tiffany Lakosky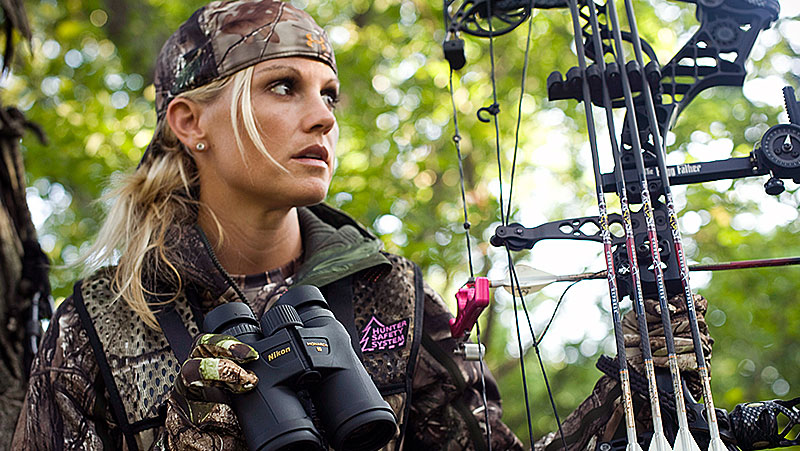 Tiffany was working as an airline attendant when she decided to try archery. That is when she met Lee, who was working in an archery shop, and also when she realized she had a natural talent with a bow. Tiffany and Lee got married and moved to Iowa to begin their land management and whitetail dreams. With an incredible amount of hard work she established an amazing farm and wildlife management area. She has a strict management philosophy of "Let them go, Let them grow". The hunting industry took notice of her success and expertise and she began co-hosting a show with her husband called Gettin' Close, the show was a big hit. More recently she launched a new series Crush with Lee & Tiffany. Her meteoric rise has earned her some attention beyond the hardcore hunting community and Tiffany is an excellent role model for anyone in the sport.
Eva Shockey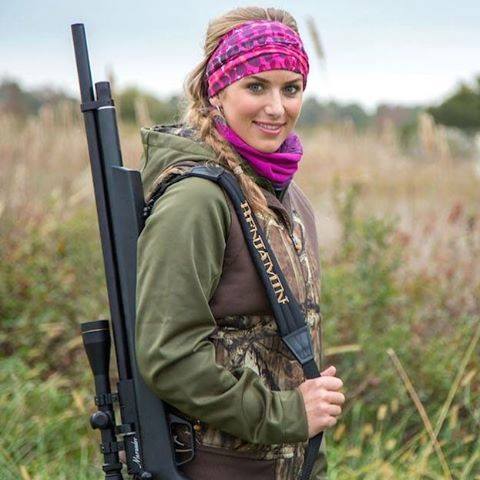 Last and never least is Eva Shockey. She is one of the most recognizable people in hunting. Eva grew up with professional hunter and TV personality, Jim Shockey, as her father. At an early age she was comfortable being both outdoors and in front of the camera, making her a natural spokesperson for the hunting community. Her passion for conservation and adventure is apparent on and off camera. As a co-host for "Jim Shockey's Hunting Adventures" she spends a lot of time traveling and hunting. Eva has been able leverage her success to advocate for causes like conservation, hunter rights, and the inclusion of women in hunting.

---
About Fin & Field
#FinandField #FYNA #DreamBig2016
Fin & Field is all about finding your next adventure. We're working hard to provide the most comprehensive listing of services, reviews, and far reaching community available to help you take the guesswork out of planning your next adventure.
We believe in the ethical pursuit of hunting and fishing adventures and support taking from the land only what you can use and leaving it in better shape than you found it.
Tight Lines & Happy Hunting!
Visit us at www.finandfield.com