In episode #46, Carrie Lightfoot (The Well Armed Woman) and Barbara Baird (Women's Outdoor News) talk about the importance of having a first aid kit handy when shooting, and several pointers to remember about these essential pieces of gear. The women also discuss news, including Joe Biden's method of shooting, along with cool gear, events and how to become their "fan of the month." Sponsored by Ruger.
Carrie is back from Mississippi and is now at the USCCA Concealed Carry Expo: http://usccaexpo.com/
Barb is back from a frustrating trip in Florida, hunting for elusive gobblers, and during this time, Women's Outdoor News launched a new website: http://www.womensoutdoornews.com/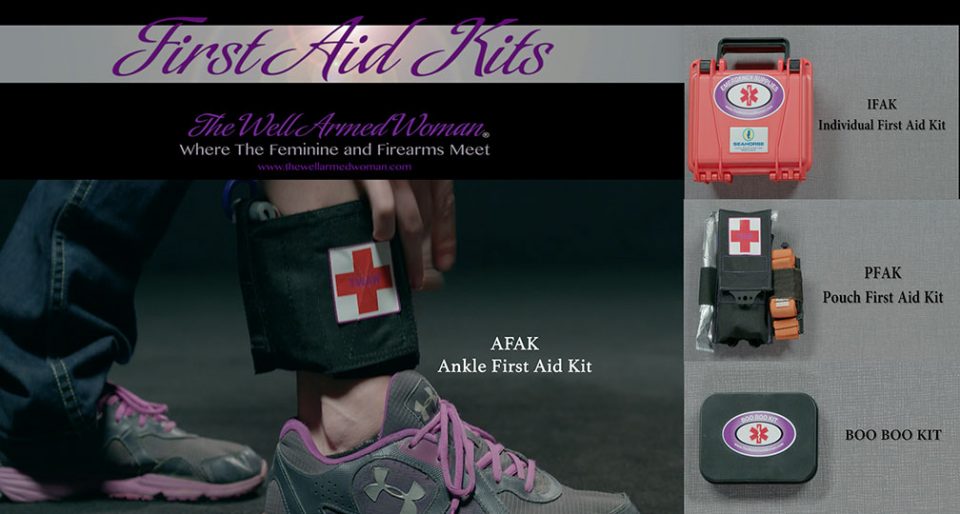 Topic: First Aid Kit
First, everyone should have a First Aid Kit handy, no matter what you are doing outdoors.
Stock the kit with necessary items for your activities
Always know where the kit is located
Flag the kit – either put a bandana on it, or pack it in an easily identified case
Let everyone who is participating know…