In 2001 Capt. Brad Simonds started Southpaw Fishing. 2001 was also when he built the SOUTHPAW, a 43′ Torres. SOUTHPAW has an amazing layout and is designed for serious fishing. Anglers will enjoy the huge fishing cockpit and the tuna tower. The boat is well maintained and one of the cleanest charter boats in Key West, FL. Capt. Simonds has operated out of Oceanside Marina in Key West, FL for the last 15 years and knows how to consistently put his clients on fish and make a day of fishing exceptionally fun and exciting. Southpaw Fishing can accommodate up to 6 anglers at a time and his skilled crew is family friendly and courteous.

To book with Southpaw Fishing click or Call Brad at 855-382-5157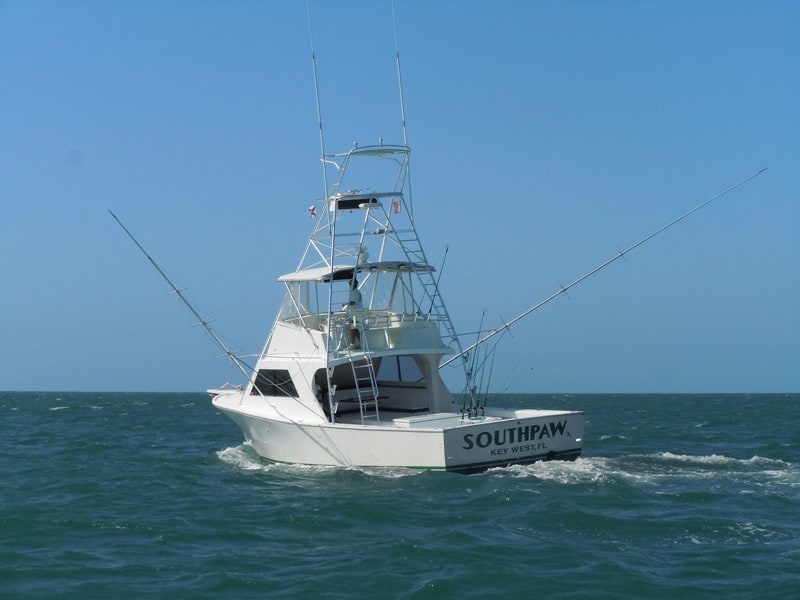 Fishing in Key West is all about seasonal variety. Beginning in the fall anglers target tuna and sailfish. The winter months bring hot fishing for king mackerel. As spring comes to Key West there is a second migration of sailfish as well as amazing dolphin fishing. Spring is also the time for targeting blue and white Marlin offshore. Finally the various reef species such as yellowtail, mutton snapper, black and red grouper, and multiple jack species are fun to catch year round.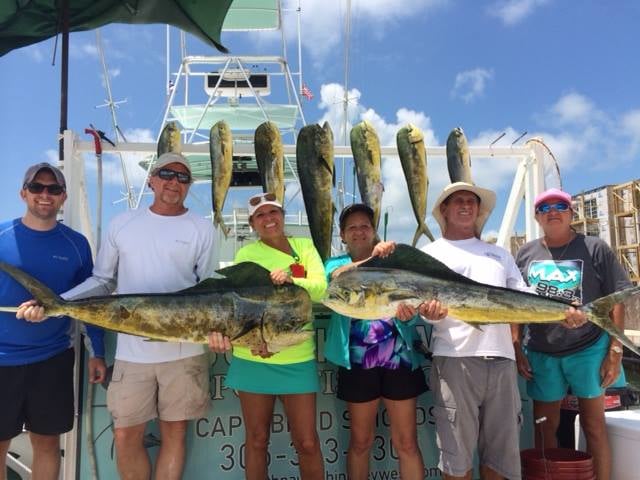 Capt. Brad Simonds was born and raised in Massachusetts. He grew up doing a lot of fresh water fishing throughout New England and among his favorites was bass, pickerel, and fly fishing for trout. By high school he was working summers for Dr. Frank Mather who was at the Wood's Hole Oceanographic Center tagging White Marlin and Bluefin Tuna. Capt. Simonds began his professional career in 1979 at the famous Bud N' Mary's Marina in Islamorada where he worked as a Mate. By 1983 Brad had his captain's license and began running corporately owned sport fishing boats that fished the Caribbean circuit. Before settling in Key West, a typical year for Brad was the Florida Keys in winter, the Yucatan in the spring, St. Thomas in the summer, and Venezuela in the fall.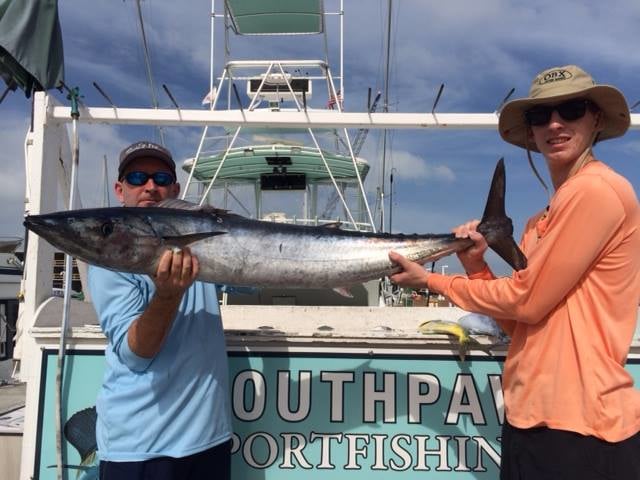 ---
About Fin & Field
#FinandField #FYNA #DreamBig2016
Fin & Field is all about finding your next adventure. We're working hard to provide the most comprehensive listing of services, reviews, and far reaching community available to help you take the guesswork out of planning your next adventure.
We believe in the ethical pursuit of hunting and fishing adventures and support taking from the land only what you can use and leaving it in better shape than you found it.
Tight Lines & Happy Hunting!
Visit us at www.finandfield.com