Many people end up in Hawaii on a vacation and others travel there specifically for the amazing fishing. No matter how you get to Hawaii, you owe it to yourself to enjoy the hot blue marlin, ono (wahoo), ahi (yellowfin), mahi mahi, spearfish, and striped marlin fishing. The geography of the Hawaiian islands make them ideally suited to fish the deep, warm, blue waters of the pacific without going far from shore. Bomboy Llanes Charters are endorsed by some of the best in the industry, check them out for your Hawaii fishing adventure!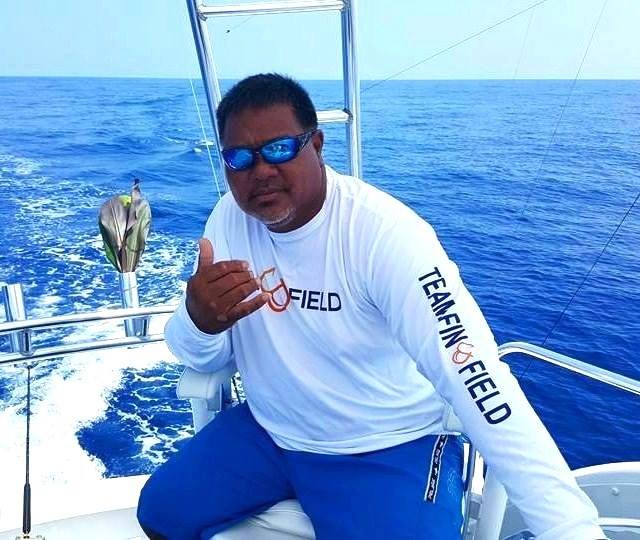 Or Call at 888-606-9099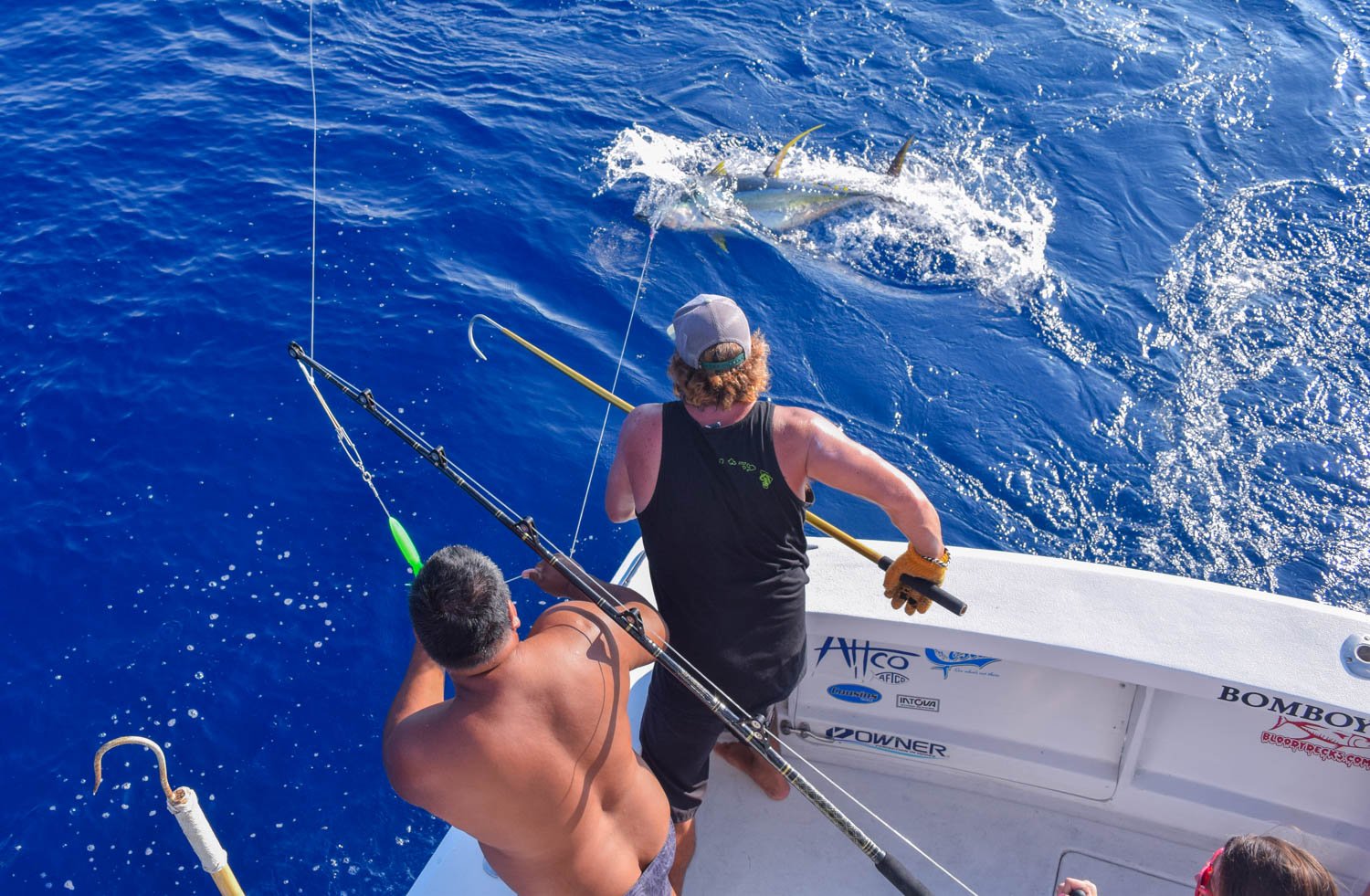 A couple things stand out about Captain Bomboy Llanes. First, he is a master at fishing the green stick and even enjoys the nickname Dr. Green Stick! Green sticks stick up into the air 30-40 above a boat. Attached to the green stick is a length of 700 lb monofilament line. As many as 4 rods will connect to the main line of the green stick and each one will drop squid lures back behind the boat. The lures will "skip" on the surface and tuna, as well as other game fish, will go aerial to eat the squid lures. This is an incredibly effective, visually exciting, and energetic way to fish and Captain Bomboy has mastered this technique.
Bomboy Llanes also stands out as a master of catching huge blue marlin! A grander is a blue marlin that is weighed in at over 1,000 lbs and Bomboy has caught 2 of them. The most recent was caught on a charter in November of 2014, it weighed in at 1,041 lbs and took 9 hours to battle. His first grander was the largest tournament blue marlin ever caught and weighed in at 1,258.2 lbs. Bomboy is regularly featured in magazines and on TV.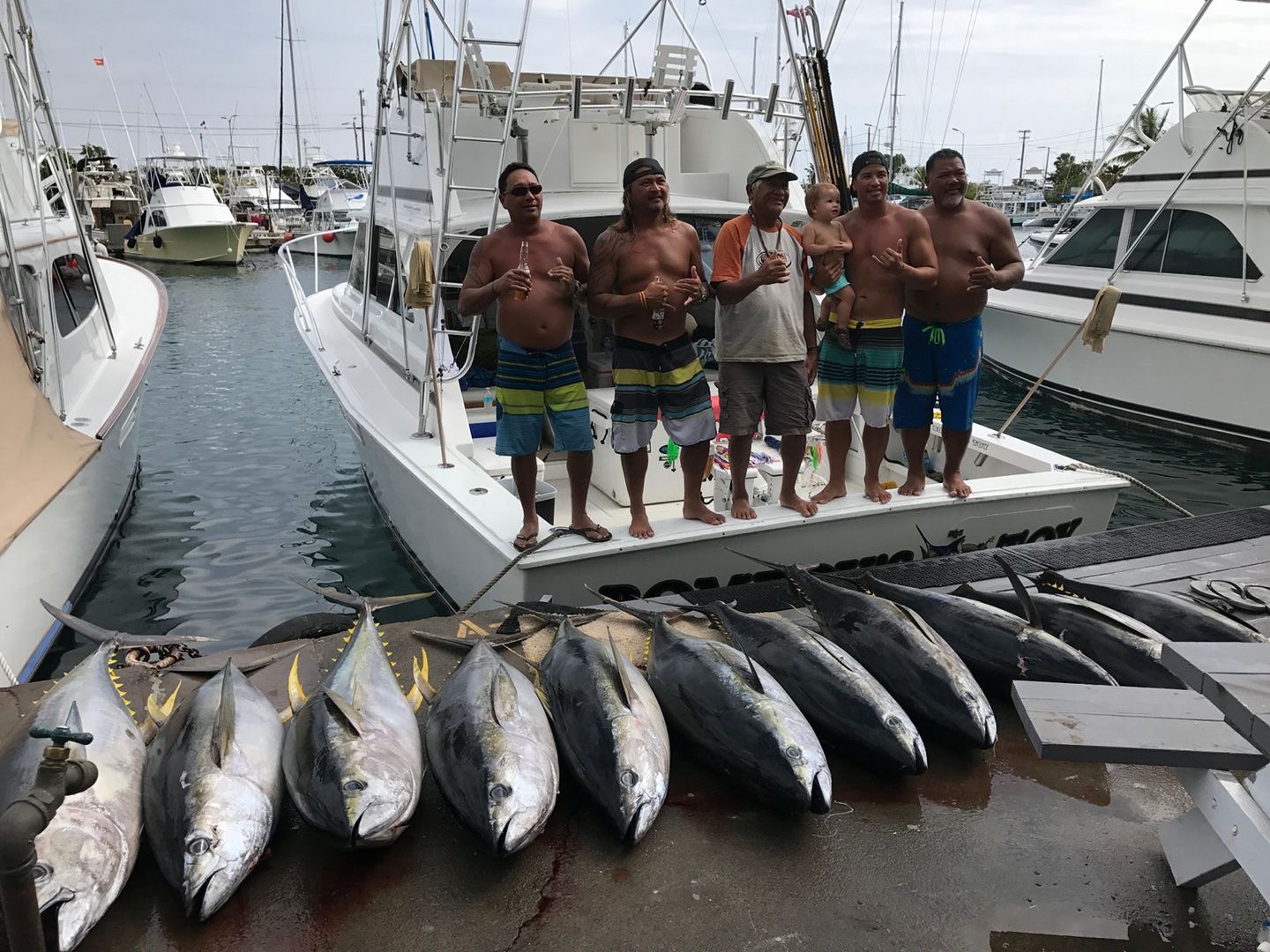 His boat, Bomboy's Toy, is a 38' Bertram classic sportfisher that has been cruising the Kona coast for generations and makes the perfect platform for Bomboy Llanes Charters. The boat was rebuilt in 2013 to include everything you need for a comfortable and enjoyable day of fishing. Their is a spacious flybridge, roomy deck, and a shaded cabin. There is more than enough seating for up to 6 guests on your private charters. The boat is fully tournament ready and outfitted with IGFA legal 130# test tackle and experienced mates. Get in on some tournament action with a proven captain!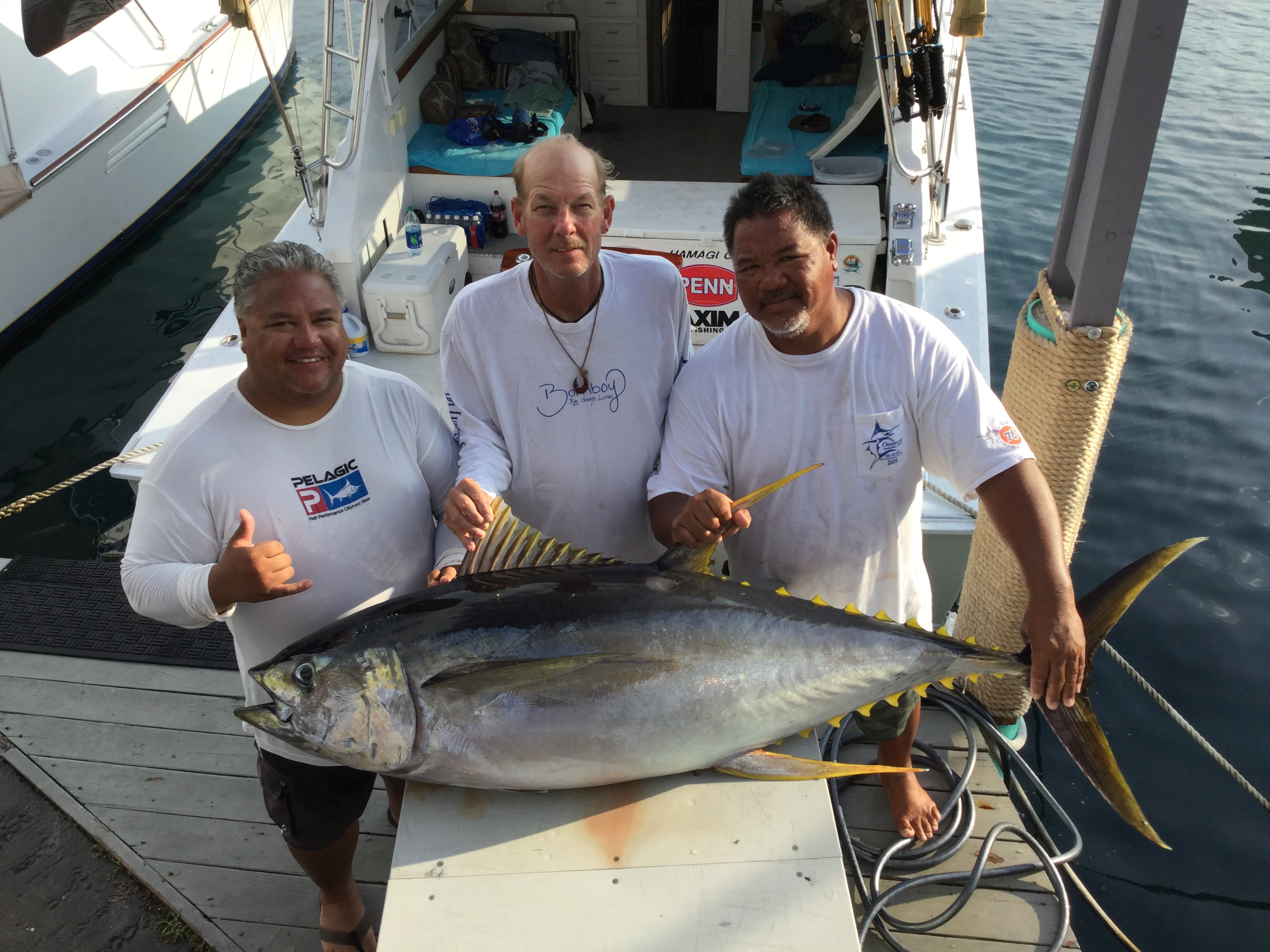 Wether you are a seasoned veteran, a tournament fisherman, a weekend warrior, or looking to take the family fishing, Bomboy Llanes Charters and Bomboy's Toy is a perfect choice. In fact, its the perfect platform for some leisurely whale watching, sunrises and sunset tours, and a wine and cheese cruise! Contact Bomboy Llanes Charters today for your next Hawaiian adventure!

---
About Fin & Field
Fin & Field is changing the way sportsmen find, compare, book and share their fishing and hunting adventures. We've consolidated the hunting and fishing industry into a powerful marketplace that connects sportsmen and operators (charter boats, fishing guides, hunting guides, lodges, marinas, outfitters, outdoor brands, and more). We're using technology to drive more meaningful, fun, and efficient communication that's making it easier for sportsmen to get the information they need to do what they love.
Book your next adventure at www.finandfield.com.