Gator hunting is probably one of the most unique options for people who want to go hunting in Florida. Get Bit Outdoors offers guaranteed-success gator hunts, you will have an unforgettable adventure and you WILL get your gator. Captain Kevin Brotz is a licensed and insured captain who has been guiding for 12 years and operates out of Oviedo, near Orlando. He absolutely loves what he does, and how he does it. Rather than bait the gators he prefers to run and gun. Whether you want to harvest a gator with a fishing rod and rifle, bow and bang stick, or harpoon and knife, Brotz's trips will get your blood pumping! While Kevin Brotz has guided hunters to hundreds of trophy alligators, he also can take you hunting in Florida for hogs and turkeys.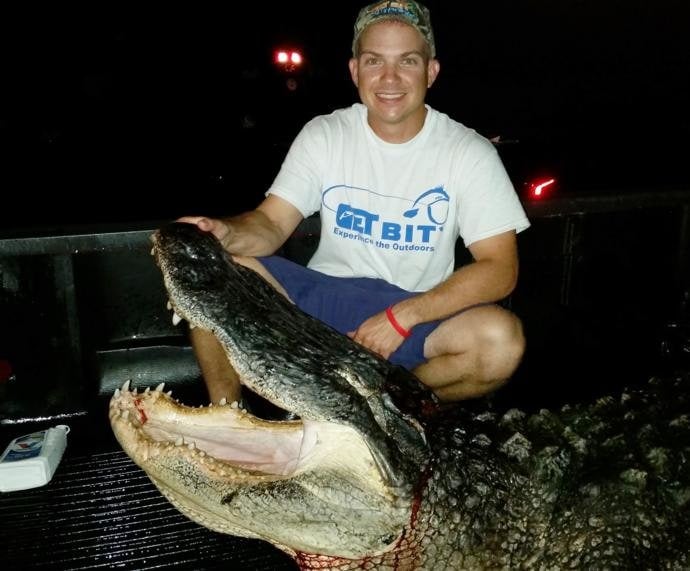 Brotz has been passionate about gator hunting since the first time he went hunting in Florida for these prehistoric creatures. His biggest joy as a guide is getting to share the thrill he fills with all of his guests from all over the world. Brotz plans hunts on private property all year long and on public lands from mid August to November 1st. Guests hunt from bay boats, air boats, and the bank.

Or Call Capt. Kevin Brotz at 855-977-6502
Get Bit Outdoors caters your adventure to match your needs and exceed your expectations. All of their hunts are fully insured, licensed, legal, and they guarantee you will get a gator that matches your budget. All equipment, tags, and weapons are provided for free. All you need to do is get a $52 florida hunting license. Capt. Kevin Brotz can also help you arrange for the processing and taxidermy of your choice. This is how the gator hunt pricing breaks down:
4′-6′ gator for $800
7′-9′ gator for $1500
9'+ for $3000 (a 9ft gator weighs 200 – 350 lbs)
10'+ for $4000
For hunters that want to hunt an 11'+ gator you can inquire with Brotz about custom packages.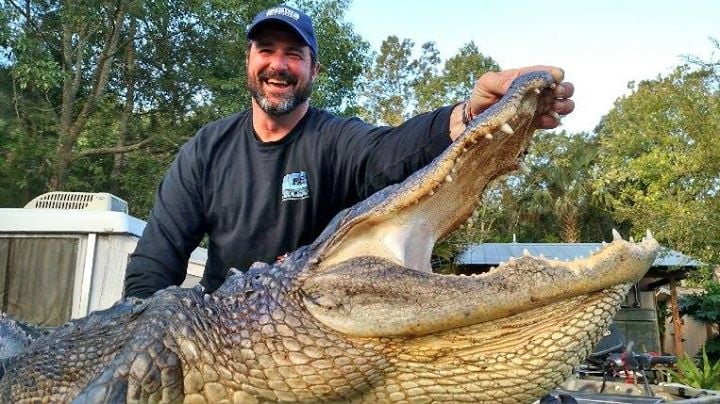 Demand has gone through the roof lately for gator hunting in Florida, people come to check that experience off their bucket list. Hunting in Florida with Get Bit Outdoors is a family friendly experience and can accommodate kids as young as six, seniors, handicapped, and first time hunters. Check something off your bucket list and book a thrilling adventure to go hunting in Florida for a once-in-a-lifetime alligator.

---
About Fin & Field
#FinandField #FYNA #DreamBig2016
Fin & Field is all about finding your next adventure. We're working hard to provide the most comprehensive listing of services, reviews, and far reaching community available to help you take the guesswork out of planning your next adventure.
We believe in the ethical pursuit of hunting and fishing adventures and support taking from the land only what you can use and leaving it in better shape than you found it.
Tight Lines & Happy Hunting!
Visit us at www.finandfield.com