Capt. Jon Weiss runs Outer Banks Charters on the 57′ Carly A. He grew up near Sandy Hook, NJ and started fishing almost 30 years go. His home fishing grounds were the Hudson Canyon where the tuna fishing was red hot. Jon fell in love with fishing offshore on the very first trip when he was invited out fishing. That was also when he realized he enjoys fishing with anyone and everyone. As he spent time on other people's boats he learned to cut bait, rig rods, and handle boats.
Jon dedicated himself to working hard and saving up for his first boat. He became a boat owner when he purchased a 28′ Carolina Classic and fished out of Atlantic City. As fishing became a passion for Jon he continued to upgrade his boats, 14 years ago he ended up in a 45′ Cabo. Jon has a natural tendency to take everything to the next level, and especially with boat ownership and fishing. On the 45′ Cabo he spent so much time taking other people fishing he figured he might as well start charging for it, and that is when he started to make his living as a charter captain. He also started running a tackle shop in Atlantic City called Offshore Enterprises.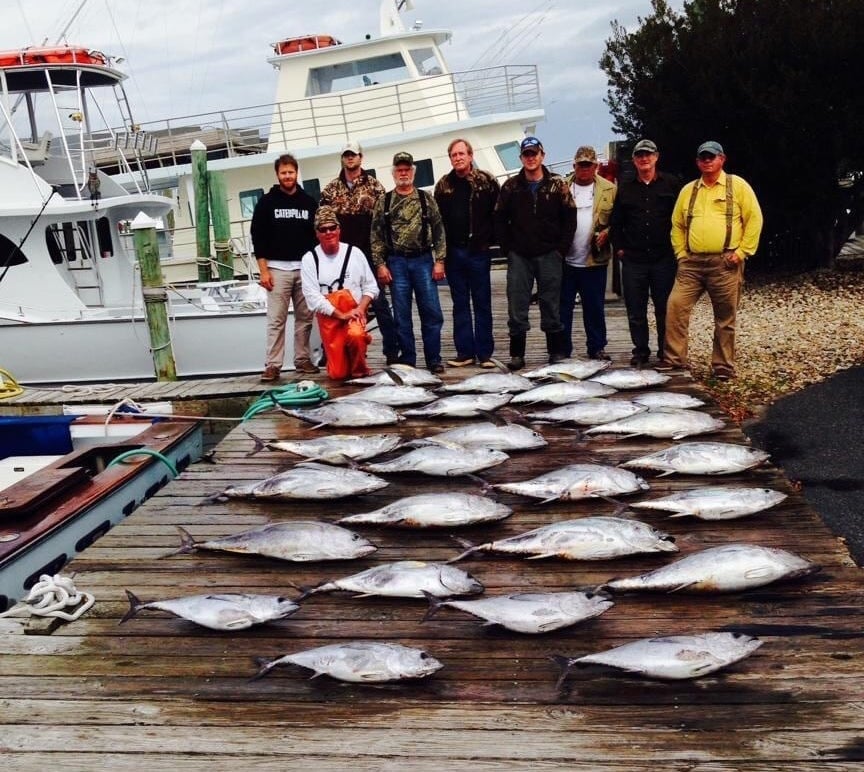 12 years ago Capt. Weiss upgraded again and bought the Carly A. The Carly A is a 2002 57′ Johnson Boat Works Carolina Custom Sportfisherman. Extensively upgraded in 2008 with new paint, 12KW Northern Lights generator, and a whole list of extras. The boat features top-of-the-line electronics, rides extremely comfortably with a 17.5′ beam, has all the necessary safety equipment, and is one of the nicest charter boats around. The salon is spacious, air conditioned, and well appointed. The cockpit is huge, all business, and outfitted with tournament grade tackle and a Release Marine fighting chair.
Capt. Jon Weiss continued to run charters out of Atlantic City for a short time after buying the Carly A but was ultimately lured to Manteo, North Carolina. Fishing out of Oregon Inlet offered a lot of benefits. It is closer to the action, the fishing season is longer, and even on bad days the fishing is better than anywhere else Jon has fished.

Or Call Capt. Jon Weiss at 855-564-1375
As a transplant to the Oregon Inlet and Outer Banks area of North Carolina, Jon has come to appreciate the amazing fishing and fishing industry. Fishing among the best captains and anglers in the world is a humbling and educational experience. It is also amazing to see how the charter fleet works together to find fish. They know that nobody can stay on the fish every day and by working together they can all rack up more days on the water with full ice chests and happy clients.
Outer Banks charters on the Carly A with Capt. Jon are a first class experience. They take tremendous pride in their customer service and spend time with each client discussing exactly what sort of day on the water they are looking for. The Outer Banks of North Carolina is a unique fishery that allows Jon and his crew to tailor the day on the water to the skill level and expectations of each client. Making his clients happy is made easier by the fact that there is something to catch almost any time of the year.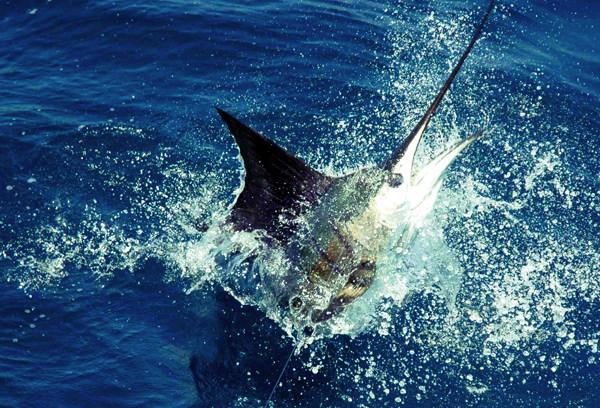 Clients enjoy catching bluefin tuna, yellowfin tuna, bigeye tuna, blackfin tuna, wahoo, dorado, sailfish, blue marlin, and white marlin. Even when the fish aren't biting they are still around. The trick is to find out how to entice a bite. The Carly A is equipped to go from trolling to live bait to kites. Fish on the Carly A for great customer service, a knowledgeable captain and crew, and great Outer Banks charters!

---
About Fin & Field
#FinandField #FYNA #DreamBig2016
Fin & Field is all about finding your next adventure. We're working hard to provide the most comprehensive listing of services, reviews, and far reaching community available to help you take the guesswork out of planning your next adventure.
We believe in the ethical pursuit of hunting and fishing adventures and support taking from the land only what you can use and leaving it in better shape than you found it.
Tight Lines & Happy Hunting!
Visit us at www.finandfield.com