A 9MM Luger Carbine? Pistol caliber carbines have been around for years so the concept is not ground breaking and the debate about pros/cons of these carbines will go on forever. Regardless of what side of the debate you are on, Ruger's new PC Carbine may change your position. The Ruger's PC Carbine is packed with new features while borrowing design/components from the reliable and hugely successful Ruger Model 10/22 Takedown model.
​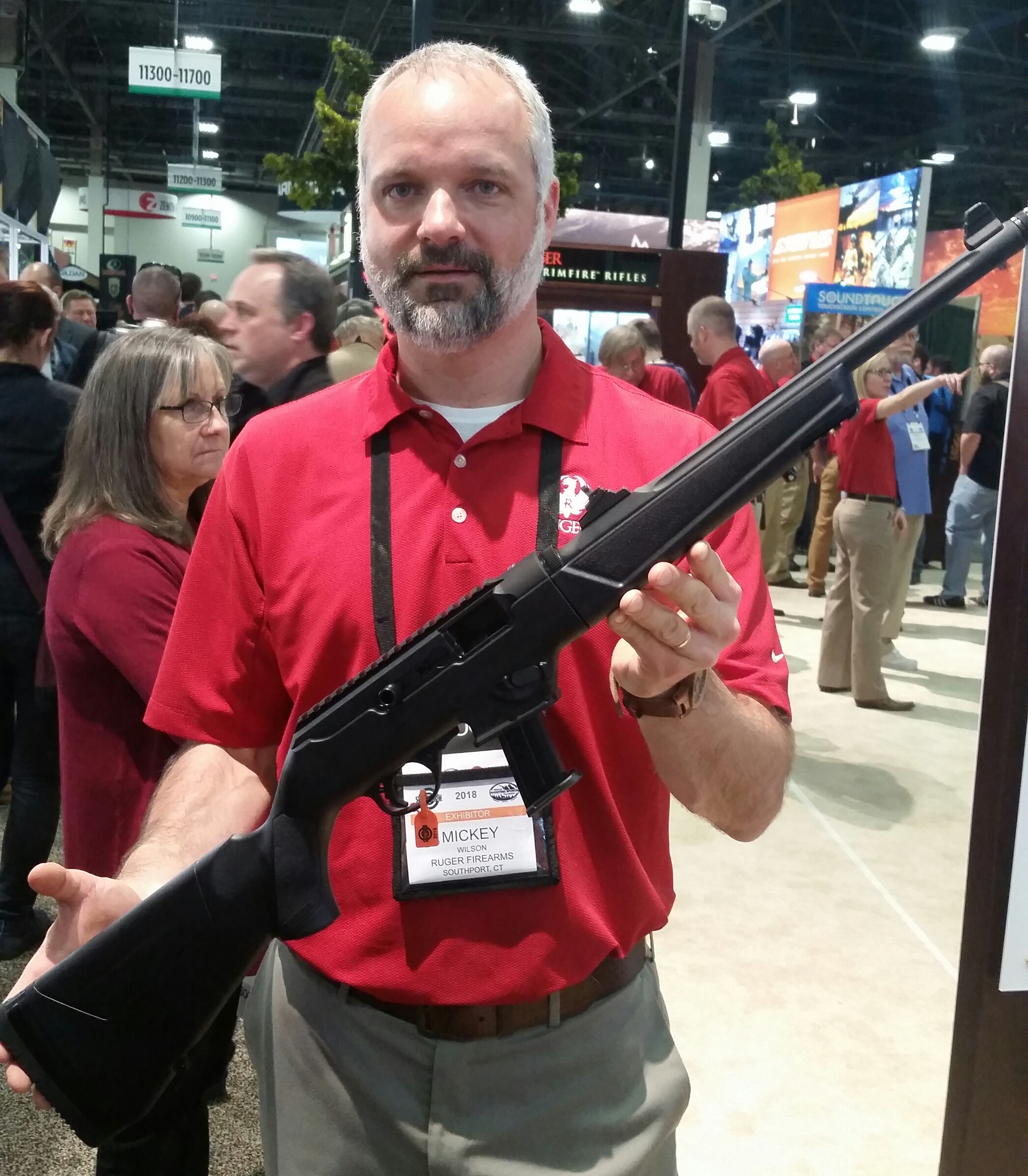 Fin & Field Favorite Features
Interchangeable magazine wells! You can use common Ruger and Glock magazines. Yes, we said Glock! This means shooters have an assortment of magazine and capacity options to choose from. 10 rounds, 17 rounds, and beyond.
Takedown capability. Just like the Model 10/22 Takedown, the PC Carbine can be broken down into separate pieces. A simple release and twist will separate the barrel/fore-end from the receiver/stock. Both pieces are under 20 inches in length which makes transporting and storing super easy. Many outdoorsmen are already checking the measurements on their backpacks!
Ambidextrous. Reversible magazine release and charging handle allow for ambidextrous or single hand use. Left hand shooters rejoice.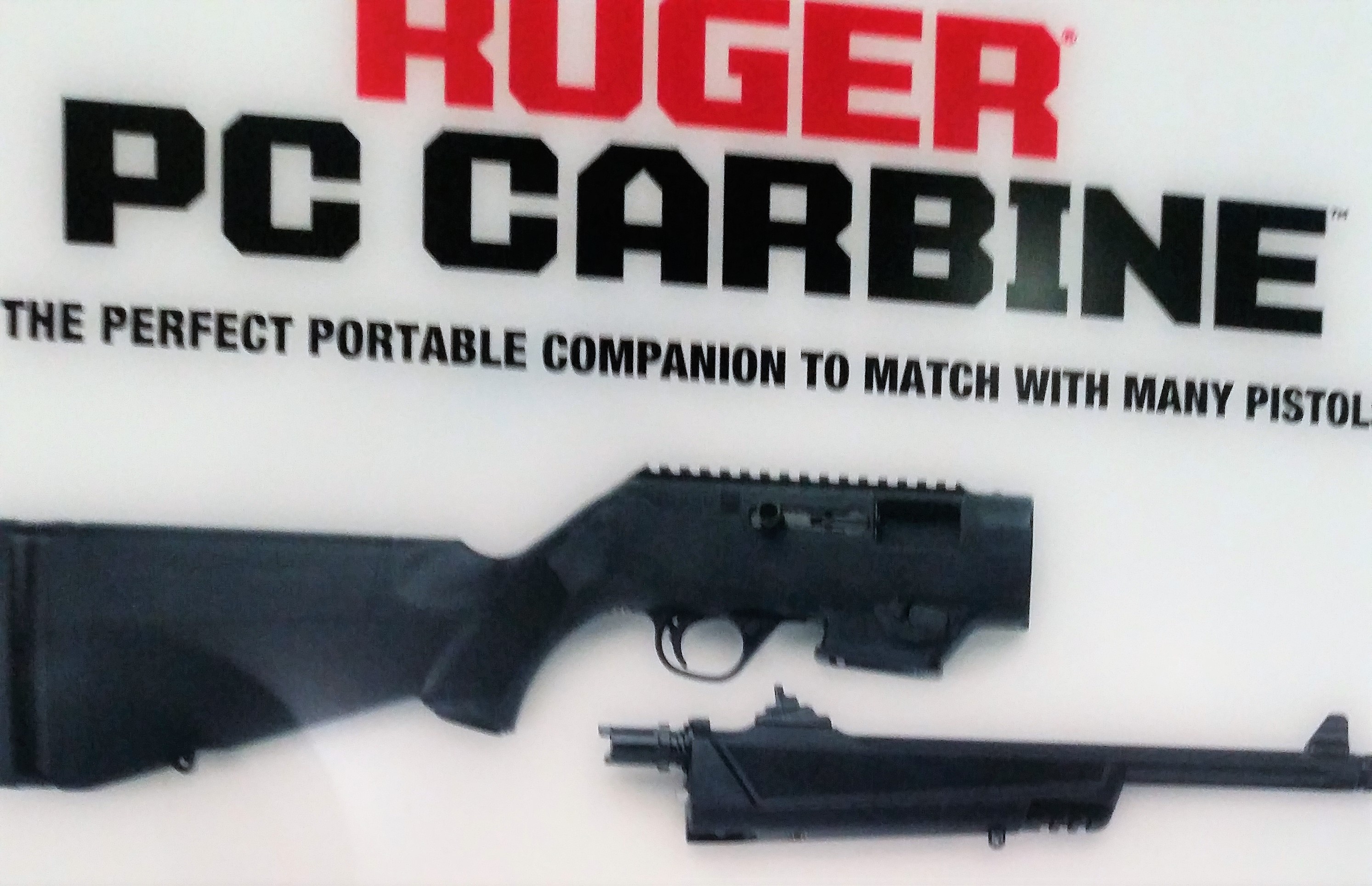 ​
Overall, Ruger seems have got it right and checked all the boxes with the PC Carbine.
Dead blow action features a custom tungsten dead blow weight that shortens bolt travel and reduces felt recoil and muzzle rise. Bolt is machined from heat treated, chrome-moly steel to ensure strength, structural integrity, and durability.
Cold hammer-forged, chrome-moly steel barrel  with ultra-precise rifling provides exceptional accuracy, longevity, and easy cleaning. The heavy contour barrel provides consistent accuracy, while barrel fluting sheds unnecessary weight and allows for quick handling.
1/2″-28 threaded barrel with included thread protector allows for use of standard muzzle accessories.
Accurate sighting system with adjustable ghost ring rear aperture sight and non-glare, protected blade front sight.
Light, crisp trigger pull with minimal overtravel and positive reset utilizing proven 10/22 trigger components.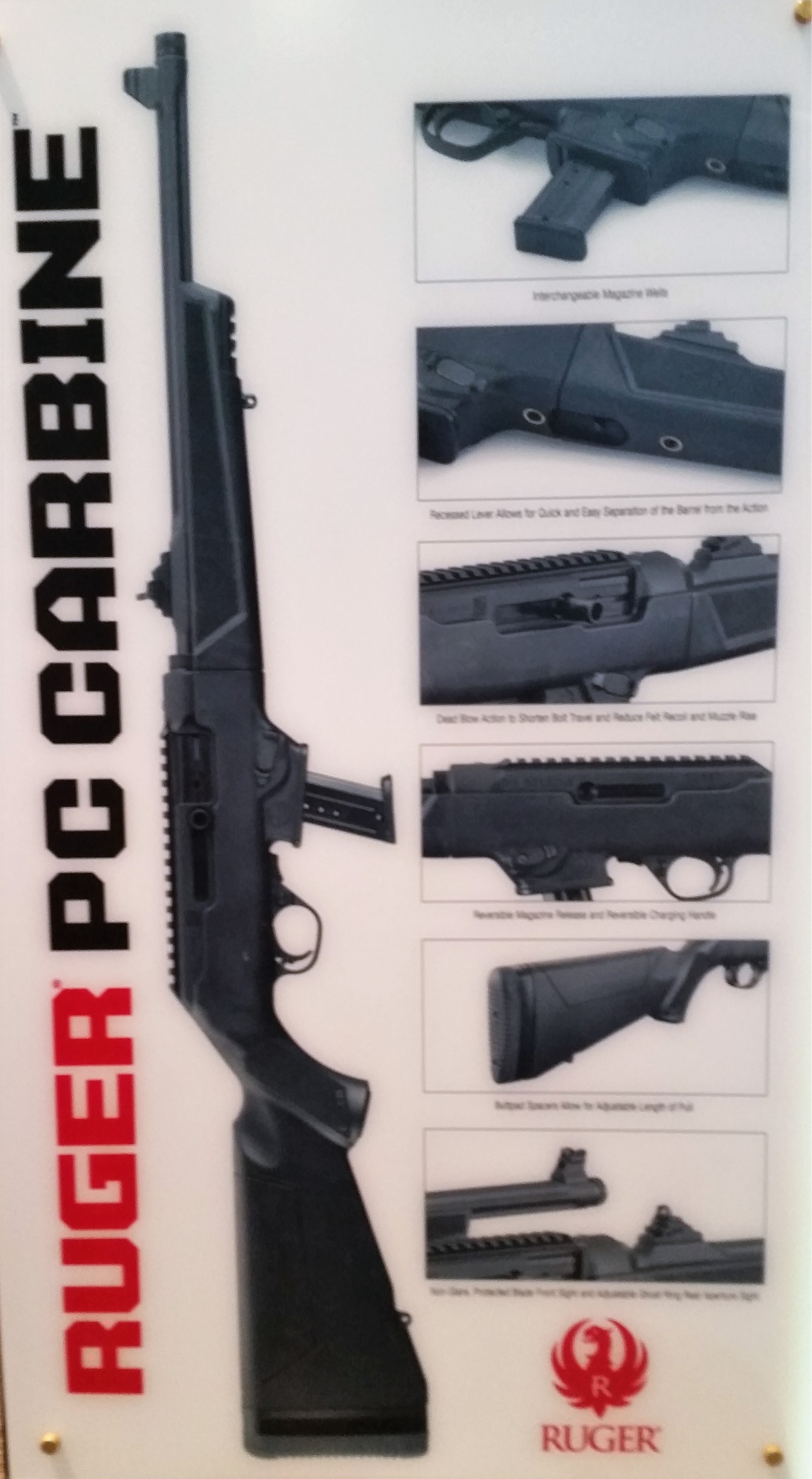 The Ruger PC was light, easy to takedown, and trigger pull was as expected. Overall, what's not to like about an accurate, affordable, light, reliable, and versatile carbine that may be the same caliber as your favorite handgun!
The Pistol Caliber Carbines aren't going anywhere anytime soon. Exciting new products like the Ruger PC Carbine that offer magazine adaptability and takedown utility will capture the attention of more shooters. MSRP $649.
Visit www.ruger.com to learn more.
Staff Writer Lewie Aldridge

---
About Fin & Field
Fin & Field is changing the way sportsmen find, compare, book and share their fishing and hunting adventures. We've consolidated the hunting and fishing industry into a powerful marketplace that connects sportsmen and operators (charter boats, fishing guides, hunting guides, lodges, marinas, outfitters, outdoor brands, and more). We're using technology to drive more meaningful, fun, and efficient communication that's making it easier for sportsmen to get the information they need to do what they love.
Book your next adventure at www.finandfield.com.