Everyone knows the reliable Remington 870 pump action shotgun but the Remington 870 DM Predator shotgun is a very different animal.
​

Fin & Field's Favorite Features!
Yes! DM stands for detachable magazine. This is a reliable pump action shot gun that is feed with 3 or 6 round 12 gauge detachable magazines. This makes reloading or changing loads a breeze.
Made for the woods! Kryptek Highlander camo pattern covers the 18.5 inch barrel and the ergonomic ShurShot thumbhole stock.
All NEW. Looks can be deceiving. This looks like a standard 870 with a tube but the 870 DM was designed from the ground up with completely new receiver. So, don't try to switch out parts with a standard 870.  The "tube" is solely a pump action guide.
The Predators other premium features include TruLock chokes,  XS Ghost Sites, and a tactical rail.
Overall, the 870 DM Predator is another outstanding addition to Remington's 870 lineup which addresses the growing demand for magazine feed shotguns. The action is Remington smooth, the weight distribution is slightly different as expected, and magazine insert/removal is simple enough.
If you are looking for a reliable and easy to maneuver pump action shot gun for the woods or home defense, then you should consider the 870 DM Predator. And, with an MSRP of $799 it offers a lot of value.
Other 870 DM models include: Magpul, DM, and Hardwood.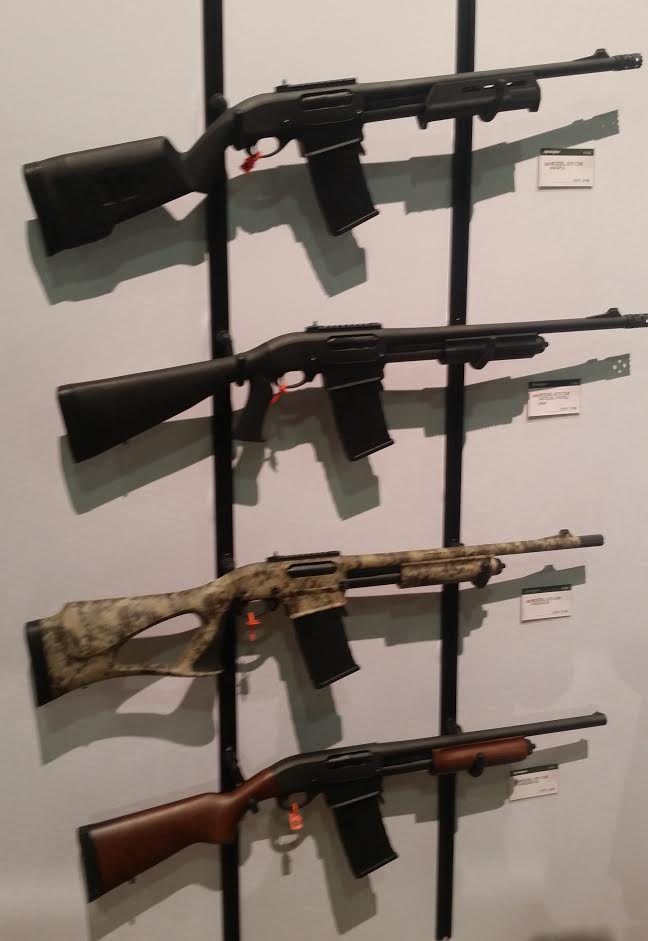 Visit www.Remington.com for more information.
Staff Writer Lewie Aldridge

---
About Fin & Field
Fin & Field is changing the way sportsmen find, compare, book and share their fishing and hunting adventures. We've consolidated the hunting and fishing industry into a powerful marketplace that connects sportsmen and operators (charter boats, fishing guides, hunting guides, lodges, marinas, outfitters, outdoor brands, and more). We're using technology to drive more meaningful, fun, and efficient communication that's making it easier for sportsmen to get the information they need to do what they love.
Book your next adventure at www.finandfield.com.