As much as I love to fish it wasn't until about 6 years ago that I picked up a fly rod. That year for Christmas my wife bought me a rod and reel combo from L.L. Bean that included a free ½ day of instruction. I would occasionally head to one of my local catch & release streams to have a go at some stocked rainbows; pretty tame. Then two years ago my son and I were invited by a friend on a trip to Pulaski, NY to catch king salmon. Since that time I have tried to learn more and more about fly fishing and have put together a bucket list of fish I want to target this year on the fly.
When I started to look around locally for a new rod I happened to notice a sign at my local fly shop, Beaver Creek Fly Shop, announcing that Sage would be making a stop at Beaver Creek as part of their On the Water Tour throughout the Northeast. I knew Sage made some phenomenal rods so I made plans to drop by to see what they were all about.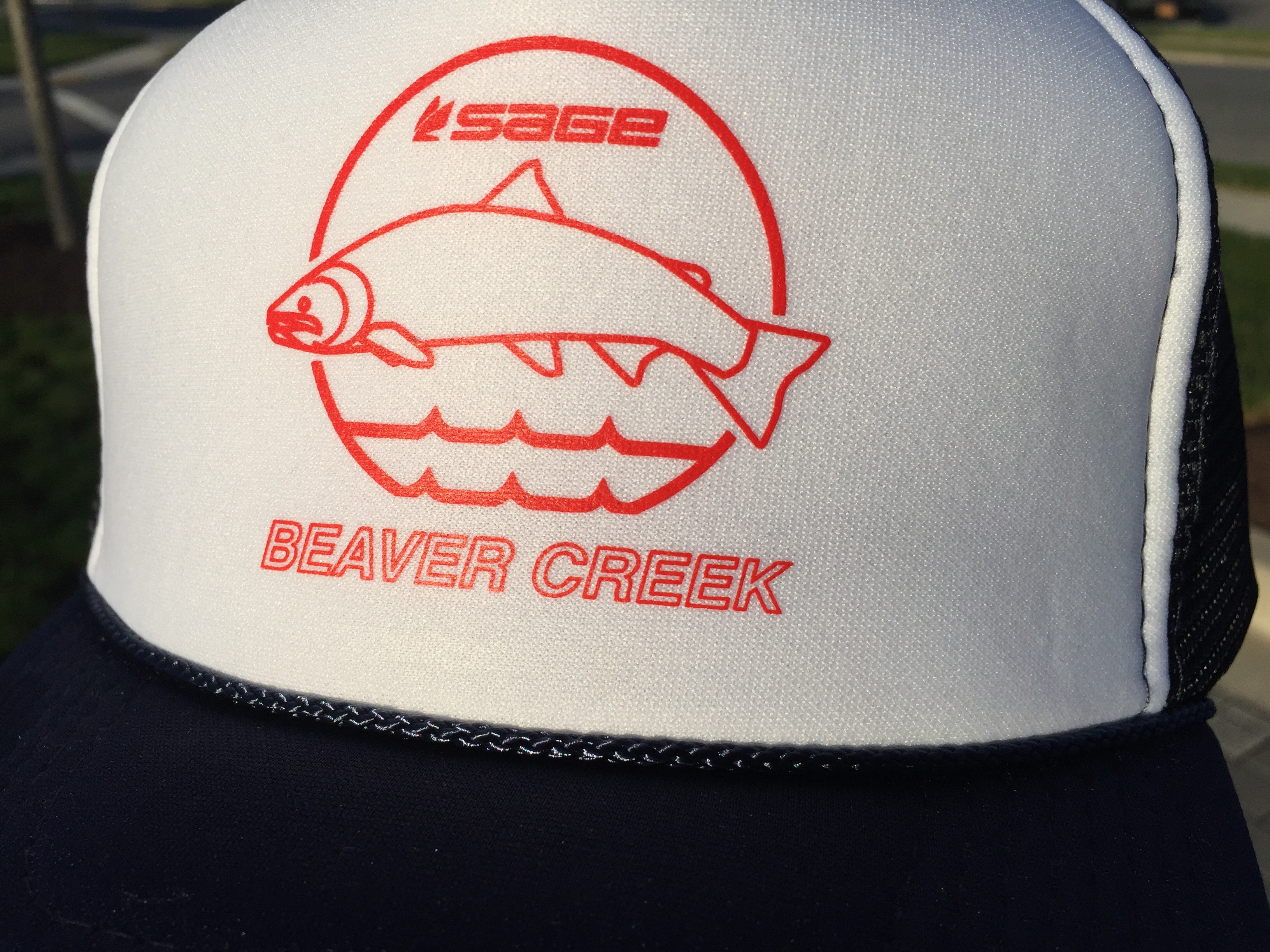 This would be the third stop of seventeen for Sage on their drive through the Northeast, which is a commitment to its customers, for a brand that is headquartered on a little island in Puget Sound. The tour will take Sage from as far south as Harrisonburg in Virginia, up the East Coast culminating in their final stop in Kittery, Maine on the 20th of May.
Sage was founded in 1980 by renowned rod designer Don Green on Bainbridge Island in Washington State. Since that time Sage has been perfecting performance and recently came out with their tenth flagship fast action rod appropriately named the X (the Roman numeral for ten). As luck would have it Sage's Community Manager, Jesse Robbins, would have the X as well as the Salt HD rods on hand for everyone to try out.
I skipped out of work a little early (don't tell my boss) and managed to be one of the first few anglers to arrive at the shop. When I met up with Beaver Creek owner, James Harris, I learned that Sage would be demoing rods for three hours and during that time the shop would also be offering free fly casting instruction. That sounded like a win/win for me. Later in the evening James would talk about the history of Sage and their manufacturing process followed by a presentation by our Department of Natural Resources on our native brook trout population. Did I mention there would also be local microbrews and food? Yeah he had me at beer…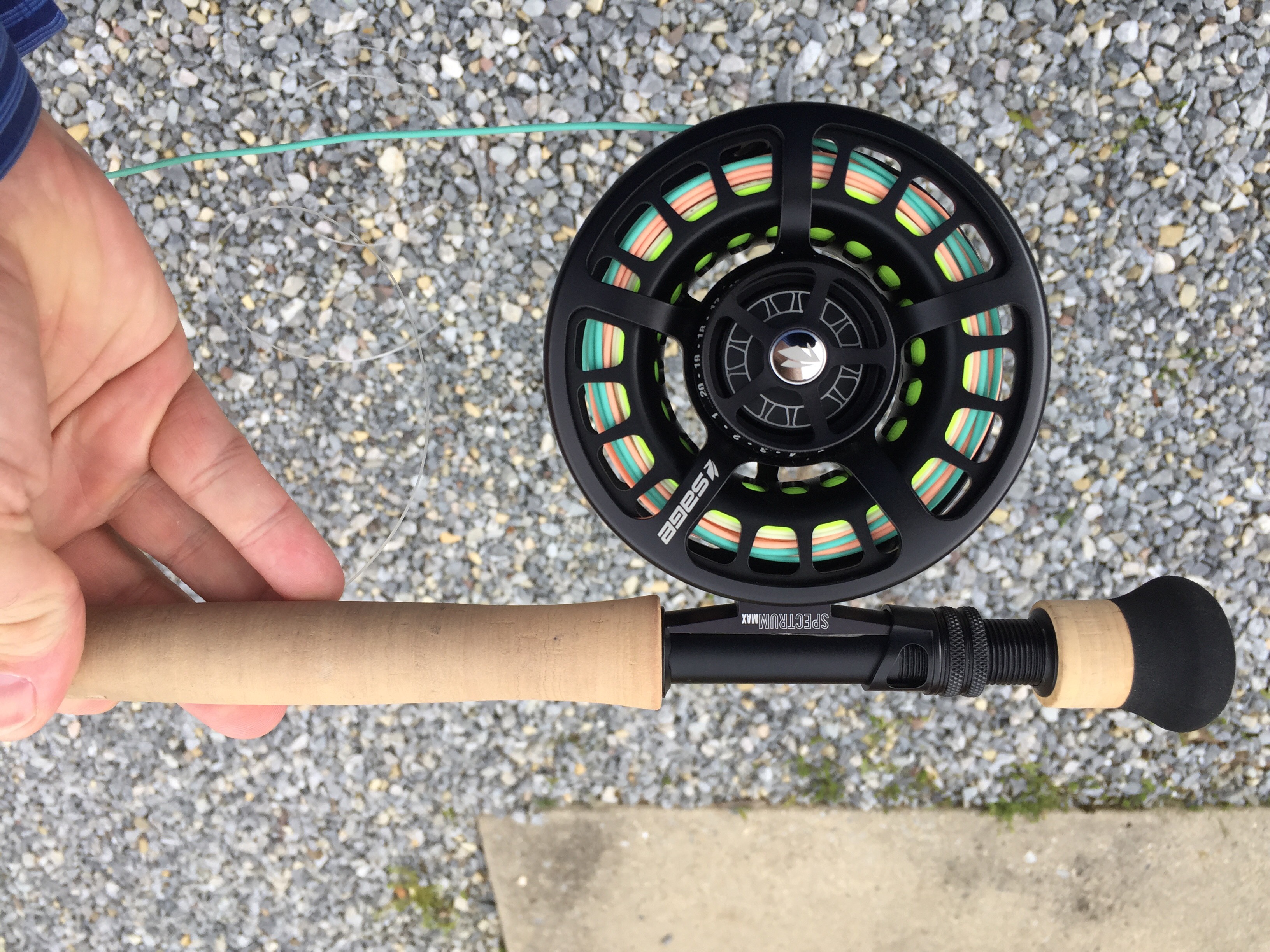 Outside I had a chance to chat with Jesse about the new X and Salt HD rods. I explained to Jesse that I wanted to find a rod/reel combo that could play double duty; something that I could use to chase stripers, mahi, redfish in the salt or even a muskie or pike in freshwater. He strung me up a 9ft 9wt X and a 9ft 9wt Salt HD. They each felt at home in my hand with the X coming in about six ounces lighter than the Salt HD.  Both of these rods are built with the new Konnetic HD technology (high density) which packs more carbon into the rod blank than ever before. According to Sage's promotional material "The X rod's all-new fast action taper built with our KonneticHD Technology delivers greater blank recovery and a crisper tip stop – creating tighter, more efficient loops throughout all ranges of casting styles. This taper allows you to dig deeper into the rod and access the lower sections, shifting power closer to the angler. Decreased lateral and medial movement and vibrations in the blank result in a more accurate and efficient presentation, resulting in a performance driven, forgiving, fast action blank – refining the synergy between angler, rod, line, and fly." The Salt HD rods are constructed differently each built with a purpose. "The fast-moving inhabitants of the salt require anglers to make quick shots and even quicker second shots. With the introduction of KonneticHD Technology, the SALT HD puts situational tools in hand to increase your odds of success. Allowing you to reach further, quicker, more delicately, and providing you with the power to make your angling dreams, lasting memories."
The X performed exactly as I expected it to, allowing me to make tighter loops. The Salt HD enabled me to provide that second and third shot a little quicker than the X. Casting was effortless with both rods but I gave the advantage (but not my wallet just yet) to the Salt HD with its oversized Fuji ceramic stripper guides, oversized snake guides and higher quality cork handle. I will definitely need one of these on the boat when I chase mahi this summer.
If you happen to live near any of the Sage On The Water Tour stops I highly recommend you stopping by and visiting with Jesse. He can fit you to the rod you need for the type of fishing you want to do and let you have some fun with it testing it out. If you don't live in the Northeast be on the lookout for the On The Water Tour in your area later on in the year. If you already have the perfect fly rod/reel combo then there is no better time than now to head on over to Fin & Field to start planning that dream trip to the Keys or even Alaska. Tight lines!
Guest Blogger Shawn McCardell

---
About Fin & Field
Fin & Field is changing the way sportsmen find, compare, book and share their fishing and hunting adventures. We've consolidated the hunting and fishing industry into a powerful marketplace that connects sportsmen and operators (charter boats, fishing guides, hunting guides, lodges, marinas, outfitters, outdoor brands, and more). We're using technology to drive more meaningful, fun, and efficient communication that's making it easier for sportsmen to get the information they need to do what they love.
Book your next adventure at www.finandfield.com.