The captains and crew of Restless Lady Charters have the knowledge, experience, and skills to put you in the perfect position to catch fish. Located in Ocean City at the iconic Talbot Street Pier, they venture into the Atlantic Ocean to chase everything from tuna to shark to marlin. This is one of the fishiest areas in the world because of the easy access to deep water and the gulf stream. It is no wonder that a vibrant fishing community exists here, and a tournament circuit that includes some of the most famous tournaments in the world. (Like the White Marlin Open where millions are at stake every year).

Or Call at 888-476-7961
Restless Lady Charters runs 2 boats, the Restless Lady 46 is a big and luxurious 46′ Custom Carolina Guthrie Sportfisherman. This is the perfect boat for groups up to 6 people. The JADE II is a custom sport fisherman built using a 52′ Henriques Hull. What sets the Jade II apart is that she will accommodate up to 12 anglers, typical charters are limited to 6. She is powered with twin 3406 Caterpillar diesels which provide 800 horsepower each. The large salon has heat and air conditioning, TV, VCR, stereo, microwave and other amenities to make you feel at home. Both boats have a full suite of modern electronics to help find the fish and stay with them. All fishing gear is provided, along with top of the line rods, reels, and tackle. Fish are put on ice and can be filleted back at the dock for a superior quality product at the end of the day. Restless Lady Charters fishes everyday from the middle of May to October! Charters can accommodate 6 or 12 anglers. The trips provide the caliber of fishing that hardcore anglers demand, but trips can also be tailored for families with kids and novice anglers who are looking for adventure and new experiences.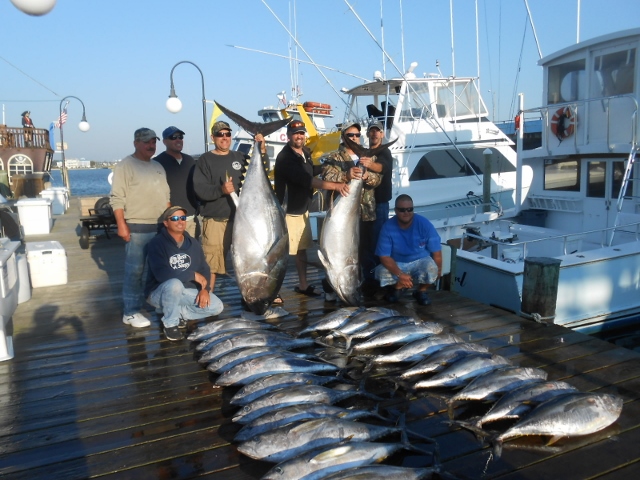 The fishing season begins in early May when charters typically fish inshore and at local wrecks. Fantastic fishing can be had just 8 to 10 miles off of the Ocean City shoreline, barely a 30 minute ride to the fishing grounds. The most common spring inshore catch is black sea bass, tautog, and flounder. As May comes to a close in Ocean City, Restless Lady Charters adds shark fishing to the menu. Typical shark catches include mako, thresher, tiger, dusky's, hammerhead, and blue sharks. The shark fishing heats up because water temps are rising and more forage species, like bluefish and mackerel, are congregating off the coast. The growing biomass of bait is a sign that things are about to get REALLY interesting!
In addition to large amounts of bait, late spring is the time when eddies of warm water break off from the Gulf Stream and make their way closer to shore. These eddies of warm water bring the migratory pelagic fish right to the canyons. The canyons are are 60 miles from the Ocean City inlet and drop off quickly from 600 feet to 5000 feet! Captain Todd and his mate Will fish in the canyons everyday and are extremely familiar with this style of fishing, they simply have it dialed in better than anyone else because of the sheer number of hours spent at the canyons. May and June are ideal times for a canyon trip and mako, big eye, bluefin, yellowfin, and mahi mahi are the prized catches. By the end of June, the big bluefin arrive and fish up to 200 pounds are common!
By the start of July the big billfish begin to dominate the fishing scene. Ocean City is the white marlin capital of the world and we can't think of a better place to scratch a white marlin off the bucket list. In addition to white marlin, Restless Lady Charters targets blue marlin and wahoo this time of year. The fishing continues to be amazing all the way through October. Finally, for the most adventurous, overnight trips offer a chance at the elusive swordfish as well as sharks and tuna.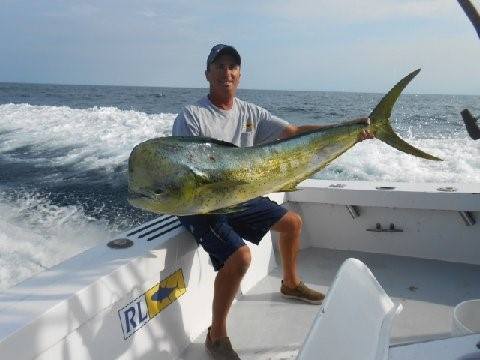 Restless Lady Charters offers a the perfect chance for an adventure for locals to the mid-Atlantic coast as well as the vacationers to this awesome family destination. There is plenty of fun to be had for the whole family between fishing trips. The large beach town offers a host of activities, places to stay, and locally owned restaurants for dining. Restless Lady Charters is conveniently positioned within walking distance of the Boardwalk, Trimper's Rides, and a large collection of popular bars and restaurants. Captain Todd Kurtz, Captain Sean Welsh, and Captain Jim Duncan invite you to enjoy a world-class fishing experience.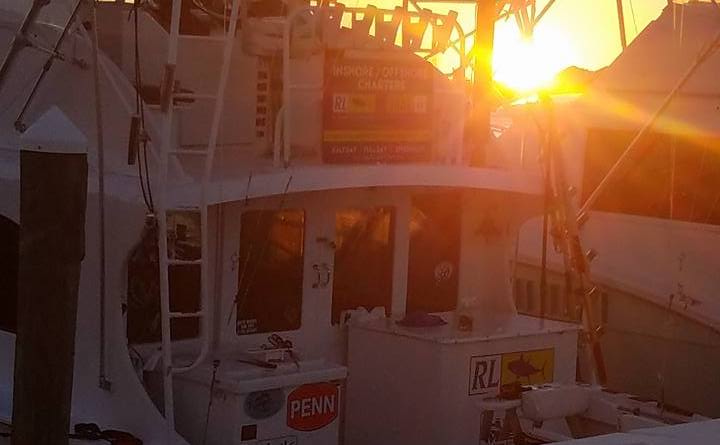 ---
About Fin & Field
Fin & Field is changing the way sportsmen find, compare, book and share their fishing and hunting adventures. We've consolidated the hunting and fishing industry into a powerful marketplace that connects sportsmen and operators (charter boats, fishing guides, hunting guides, lodges, marinas, outfitters, outdoor brands, and more). We're using technology to drive more meaningful, fun, and efficient communication that's making it easier for sportsmen to get the information they need to do what they love.
Book your next adventure at www.finandfield.com.