Daggaboy Safaris is based in the Limpopo Province of South Africa. Named after the Limpopo River, a 1000 mile river that spans South Africa, Botswana, Zimbabwe, and Mozambique. Daggaboy guests stay at Bua Nnete Lodge in Tom Burke, a small town 6 miles from the Botswana border.

To book with Daggaboy Safaris, click or call Gerhard at 855-824-1149
Daggaboy Safaris carefully plans each hunt according to each hunters specific needs. They specialize in both rifle and bow hunting for many different trophy species. Typically hunts are a minimum of 7 to 10 days, but more time affords more hunting and sight seeing oportunities. While a successful hunt is important, safety is the top priority and Daggaboy Safaris provides safe transport for our clients to and from the airport. The lodge is situated in a very safe area and hunters find that there is nothing to be concerned about.
Bow hunting safaris are undertaken throughout the year but we recommend the drier months (May – October) as the game is more concentrated around watering holes and the chances of success improve dramatically. Bow hunting is done from established blinds as well as the walk and stalk method.
Excellent big game fishing is available on the coast of South Africa and Daggaboy Safaris can help with those arrangements as well. For the serious fresh water fisherman, excellent inland fishing exists for tiger fish, large catfish and many other species.
Inoculations are not required for South Africa however if a hunter is to hunt in the Northern Province, Zululand, Botswana, Zimbabwe and Mozambique they recommend malaria prophylactics be taken. Please consult your pharmacist or doctor on the subject.
South Africa has developed into one of the most popular hunting destinations in Africa. It can be hard to chose who to hunt with, but rest assured that Daggaboy Safaris prides themselves on a high degree of professionalism while targeting the largest variety of trophy species, including all of the big five.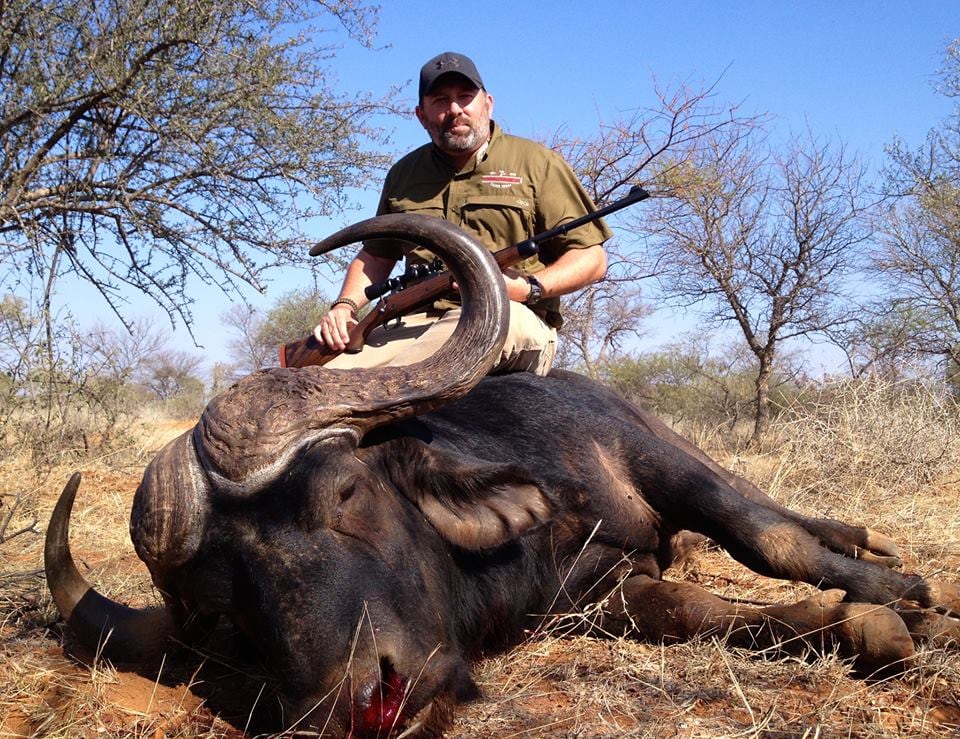 Daggaboy Safaris ensures that you receive the best service and that all your needs are taken care of. You will be treated with the greatest respect and responsibility. Book your next adventure!

---
About Fin & Field
Fin & Field is all about finding your next great adventure. We're working hard to provide the most comprehensive listing of services, reviews, and far reaching community available to help you take the guesswork out of planning your next adventure.
We believe in the ethical pursuit of hunting and fishing adventures and support taking from the land only what you can use and leaving it in better shape than you found it.
Tight Lines & Happy Hunting!
Visit us at www.finandfield.com