What is the hardest part of a winter expedition? Climbing out of your cozy, warm sleeping bag to face the early morning frost. The best part? It's all downhill from there. Literally.
When I talked to Chris, Instructor of the Colorado Backcountry Skiing and Snowboarding course, he told me that one of his favorite things to do is unzip his tent and see a new layer of fresh snow blanketing the ground. "The winter for me is a place of wonderful extremes in which I have always found peace and quiet in the snow covered mountains."
To get a better idea of the ins and outs of the Colorado Backcountry Skiing and Snowboarding course, I contacted Chris, as well as Ty, who are both seasoned winter Instructors for Outward Bound's skiing and snowboarding expeditions in the Colorado Rockies. Both are passionate, powder-hungry skiers and snowboarders who have instructed many winter courses in Colorado. They return again and again to watch their students grow and thrive in the snowy backcountry.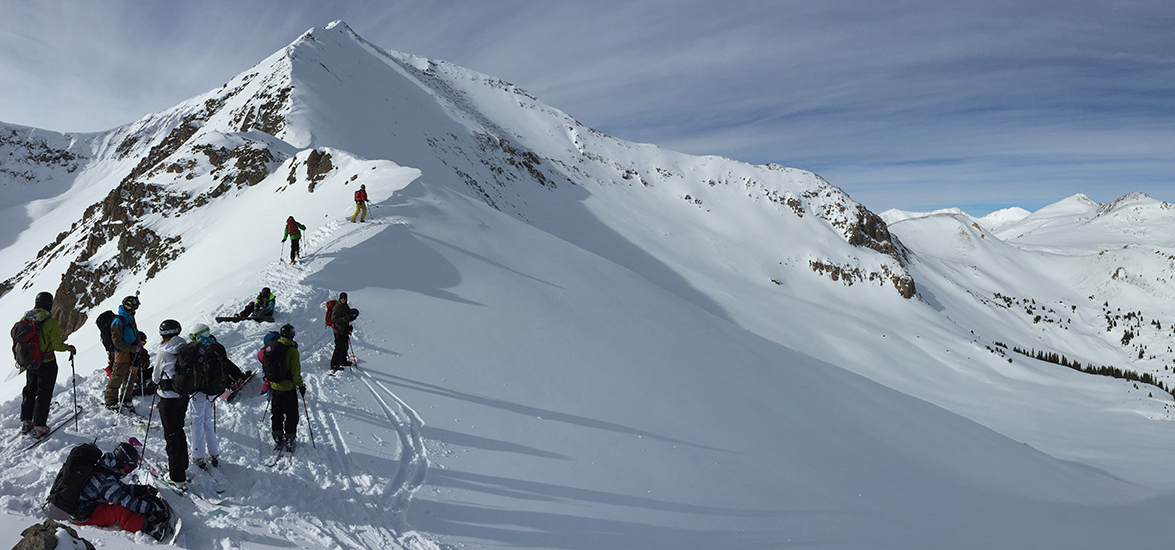 There are many Outward Bound courses that involve snow, but there is no other course that devotes more time to skiing and riding than the Colorado Backcountry Skiing and Snowboarding expedition. This 8-day course is packed full of winter camping, ski and snowboard instruction, and avalanche awareness clinics.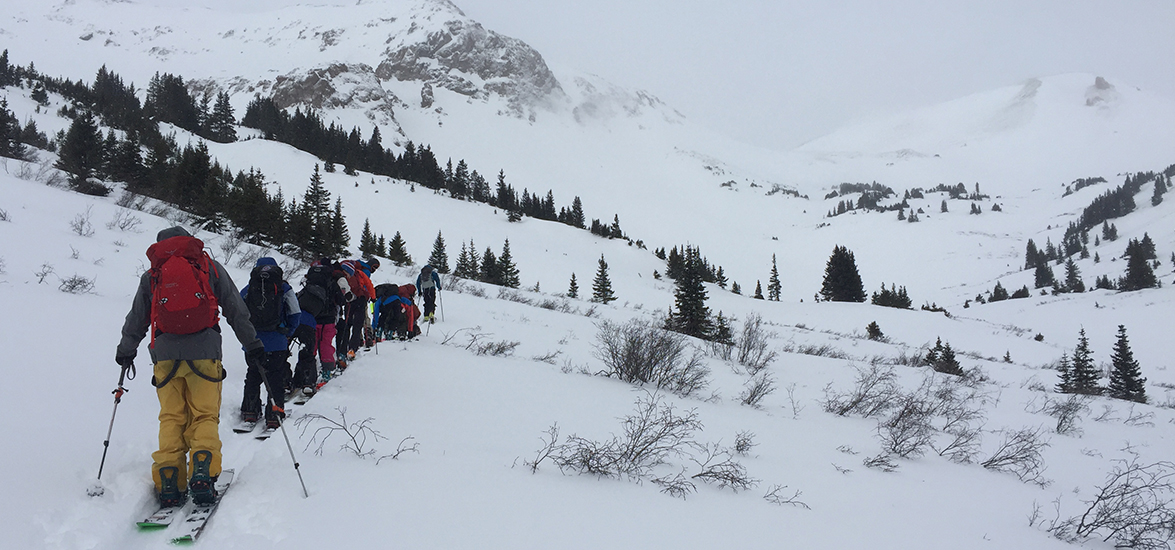 It begins like all courses with gear issuing, introductions and an orientation to winter camping. Students then get to carve their first lines at a local resort before heading out to the backcountry where they travel to a basecamp carrying backpacks and gear sleds. Here is where they learn about avalanche awareness and practice rescue skills. The remaining days are spent touring the Sawatch snowy wonderlands.
When I asked Ty why he comes back each year to instruct this course, he responded, "Along with Outdoor Education, my other great passion lies in backcountry skiing. I feel that there are few other venues wherein the consequences of not taking care of yourself and other teammates are more apparent. Along with an exceptional avenue in which to deliver the Outward Bound curriculum, there is nothing more fun than skiing fresh powder."
What makes a winter course different than a summer course?
"Winter courses are very different than your average summer course," Chris said. "…the days are shorter, and you may spend 10 to 12 hours in your sleeping bag with early bedtimes and late wake-ups. In addition to interpersonal skills, the technical skills focus is to practice backcountry skiing skills, familiarize yourself with avalanche education and have fun skiing powder."
Chris noted that winter camping is an entirely different lifestyle than we're used…