A real chef cooks one, and you can too!
I'm looking for a different kind of holiday this year. An escape from cityscapes. A way to reconnect with my wild roots. A chance to avoid any more holiday jingles. Although while off backpacking I might be missing out on some of the traditional festivities, there is absolutely no way I'm going to skip out on the food.
With stuffing myself with stuffing in mind, I enlisted the help of a real live chef. We planned on cooking and dehydrating an entire holiday meal. Seattle-based Avry DiMaccio has been cooking for the better part of a decade in professional kitchens (RPM, Muse, Lola). They're also a backpacker who knows "the sads of having to eat the same textures and the same bleak tastes in hiking food." But there is hope! Chef Avry promises: "With a little planning you can eat like a king, or queen, or gender nonconforming royalty."
We made a full meal. Join us: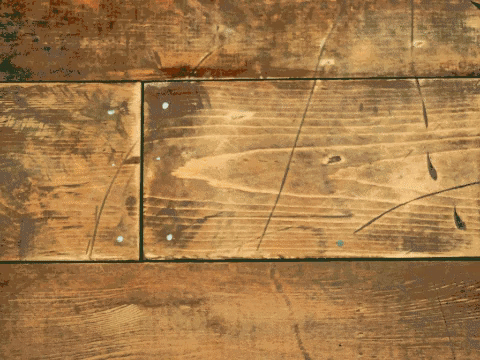 Cornbread Vegetarian Sausage Stuffing with Apples
To me, stuffing is the most important part of the holiday meal. I have been known to make excessive (read: quadrupled) amounts of stuffing only to freeze it and enjoy for months after the big meal. I have one recipe I insist upon making: Silver Palate's Cornbread Sausage Stuffing with Apples and Pecans (we didn't use pecans, but you might consider them …). Chef Avry was kind enough to oblige, and added their own flair.
Ingredients:
5 cups bread cubes (sourdough, whole grain and cornbread—pro points for making your own)
¾ cup white onion, chopped
2 large apples, cored and cubed (feel free to leave peels on)
4 vegetarian sausage links, crumbled (we used smoked apple sage veggie sausage)
1 stick butter
2 tablespoons fresh rosemary, chopped and de-stemmed
2 tablespoons fresh thyme, chopped and de-stemmed
Directions:
Preheat oven to 325°F.
Melt half your butter in skillet over medium heat. Add chopped onion and cook until tender and lightly colored. Transfer onion and butter to large mixing bowl.
Melt remaining butter in same skillet. Add apple cubes and cook over high heat until lightly colored, not mushy. Transfer apple and butter to same mixing bowl.
Crumble veggie sausage into skillet with rosemary and thyme and cook over medium heat until browned. With slotted spoon, transfer to mixing bowl.
Add remaining ingredients to mixing bowl and combine gently.
Spoon mixture into casserole dish. Cover dish with tin foil and set dish into a large pan. Pour hot water around the casserole dish to come halfway up the sides.
Bake for 30 to 45 minutes.
Dehydrate (see tips below).
"Lightest, best backpacking meal ever," said me.
"Surprisingly, dehydrated food retains its flavor really, really well," said my photographer, Joe Santiago, who got to eat the rehydrated food with me as we made that really cool GIF.
Tips for Dehydrating
Pick the right temperature. Check the suggested times printed directly on your machine.
Let it dry. If your food feels soft, spongy or sticky, leave it in longer.
Dehydrate different foods at the same time that require the same temperature. Makes sense, right?
Slice all sliceable food to equal thickness and sizes. For stuffing, make sure your cubes are relatively the same size.
Pat off any excess oil—that stuff can go rancid!
Store your food in plastic zip-top bags, and you can just grab them and go!
Spicy Brussels Sprouts
It's a good idea to be healthy, every now and then. Chef Avry took the classic Brussels sprouts side dish and elevated it. "Season your food," they said. The crunch of this veggie was welcome in the traditionally mushy world of dehydrated backpacking food. And the heat cut through the rest of the meal, delighting my taste buds…