At Outward Bound, our mission is to change lives through challenge and discovery. These eight adventurers have not only changed their own lives, but have impacted countless others' by breaking barriers, telling untold stories, inspiring others and more through their expeditions. Check out this list of adventurers we admire.
Junko Tabei
Japanese mountaineer, Junko Tabei, pushed through societal norms, an avalanche and funding issues to become the first woman to successfully climb Mount Everest and the Seven Summits (the tallest peak on all seven continents). Accomplishing that feat in the 1970s, she shattered society's expectations of what it meant to be a mountaineer and changed the landscape for female adventurers.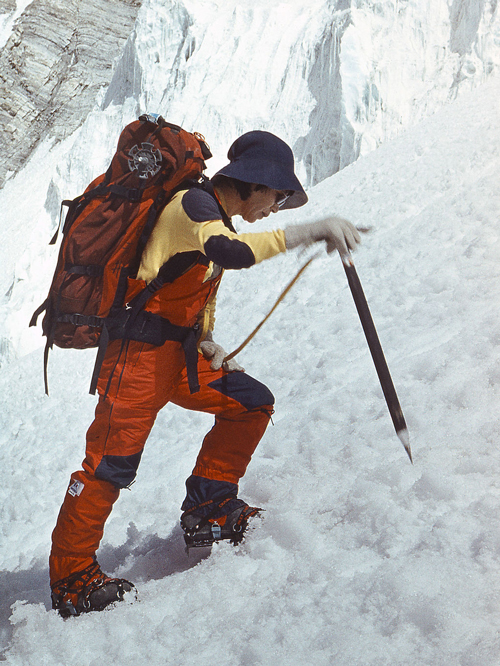 In 2012, nearly 40 years after her historic Everest summit, she told the Japan Times, "Back in 1970s Japan, it was still widely considered that men were the ones to work outside and women would stay at home. There was never a question in my mind that I wanted to climb that mountain, no matter what other people said." She went on to climb dozens more mountains all across the world, a map of which can be found here.
Semit Lee
In an effort to document the social and environmental conditions of the Yellow River in China, Semit Lee made the first solo expedition of the "Mother River." The river runs for 3,590 miles and drops more than 14,500 feet, making it one of the most deadly in the world. When talking about the most dangerous section of the river, called the "king of terrors," Lee said "It was like being thrown into a washing machine." He added, "I had no spare time for feelings. It took everything I had just to keep the kayak from capsizing."
Before becoming a National Geographic Adventurer of the Year Nominee, Semit Lee was an electric engineer. He didn't begin paddling until he was 33 years old.
Lee successfully completed his expedition and wrote a book with his wife, who drove alongside him with backup kayaks.
Barbara Hillary
After two bouts with cancer and a surgery that caused her to lose 25 percent of her breathing capacity, Barbara Hillary became the first African American woman to reach both the North and South Poles. Not only that, but she did it at ages 76 and 79.
Upon retiring from her 55-year career as a nurse, Hillary decided to do some traveling. Some might imagine retirees on the beaches of Florida, but not her! She dog sledded in Minnesota and photographed polar bears in Manitoba, Canada before embarking on her historic Arctic trips. Now well into her 80s, it seems age is just a number to Barbara Hillary. In 2013, she told the Huffington Post, "As long as you…