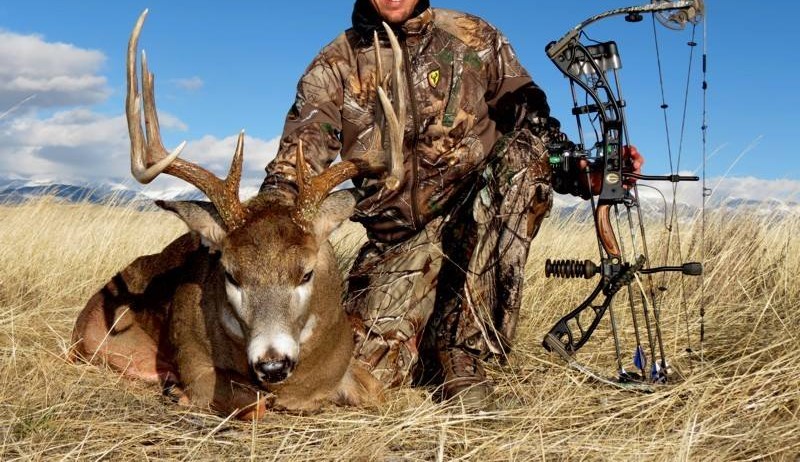 Did you know that the average hunter spends $1,638 a year on their sport?
For some hunters a portion of what they spend goes to hiring a guide or outfitter. Whether it's a guide that can get you close to a trophy elk or an outfitter showing you the ropes, many sportsmen choose this path and expect to come away with an awesome experience. When you're looking for the right guide or outfitter you have to ask the right questions. But, what should you ask?
Can you provide references?
The best hunting guides should have many satisfied customers—and not be afraid to use them as references when asked. An outfitter's website may look nice, and the accommodations may seem perfect, but the true measurement of a guide's success is how happy the clients were afterward. Make sure you ask for references, and then ask those previous customers what they loved about the outfitter and even what could have made their trip even better.
What percentage of your clients are repeat customers?
If a guide is truly on top of his game, customers will come back year after year. All this repeat business may be why booking with the best outfitters can be difficult and that's a good thing! If customers continue with the same guide service, and they are tough to book, they are doing something right.
How many hunters will you take out at once?
The smaller the ratio the more attention you and the game you are hoping to shoot will get. A large crowd is fun for sharing hunting stories but a large hunter to guide ratio is rarely a good idea.
In what seasons do you operate?
Some guides only work peak seasons while others go year-round and specialize in trips at times when other hunters are cozying up at home and watching football. These off-peak trips can be a unique experience, as well as be cheaper than going during the rut.
What is your hunting philosophy?
The ethics and philosophy of hunting guides are important. Does the outfitter prefer, accept, or shun baiting? Are conservation goals the highest ideal for the guide, or are they a lower priority for him or her? Does the guide feel comfortable getting really close to the game? These are important considerations. Make sure you know the answers before putting down your deposit.
Are you bow-friendly?
If you're planning the bow hunt of your dreams or are a novice, it's important to know whether the guide is a bow expert. Does he or she know archery tactics and the best stand locations? Bow hunting is a challenge enough without a guide who isn't an expert, so be sure the guide or outfitter you hire is up to the task.