"If people concentrated on the really important things in life, there'd be a shortage of fishing poles." – Doug Larson
We've all faced the conundrum. It's time to add a new fishing rod to your arsenal of gear and you can't seem to decide which will be the chosen one. Whether your are looking to buy it online, at your local tackle shop or at one of the major outdoor retailers you have a ton of choices to sort through. Length, weight, style, technique. So, how do you choose?
To tackle this question we decided to ask our good friends at Cajun Custom Rods and their Pro-Staff for some tips on how to go about choosing the right rod. What we wanted to know was, how do you choose the best fishing rod for you? And, what is the difference between a good fishing rod, a great fishing rod, and your favorite fishing rod? Here's what they had to say.
How do you choose your fishing rod?
Zsolt Takacs – "When choosing a rod to take on a fishing excursion there are a few factors which determine the rods that I bring: the quarry being hunted, angler ability, choice of lures and lastly personal preference. I find that my rod selection has less to do with my quarry and more to do with the lures that I will be slinging all day long."
Bill Bostic – "Well, since I tournament fish for bass, I look for a "technique" specific rod, for example, if I intend to fish with spinner baits, I'll look for a medium heavy rod with plenty of backbone (as I tend to fish lakes with plenty of brush/timber). The rod length for me is a personal thing, I lean toward 7 feet or more in most rods."
Beaux Yerger – "Balance, weight, and strength are the keys to my rod choice."
David Kennedy – "Since the primary techniques I use on the Potomac are flipping and top water, I look for weight, power, action, and durability of the rod blank. For the top water bite, I look for a rod that can handle time after time the bite of the bass or an occasional snakehead, along with being able to handle reeling in that slaunch-monster and the thick grass. For this, I look for a Medium Heavy Power rod for the back-bone and a fast action tip so I can set the hook on ol' moss back quick in the thick stuff."

 What is the difference between a good fishing rod, a great fishing rod, and your favorite fishing rod?
Zsolt Takacs – "A great rod is going to be able to handle, within reason of course (line limitations, release of a healthy fish etc.), any beast that decides to throw down the gauntlet. For instance, I love bringing knives to gunfights so to speak, but if your main intent is to catch and release and the fish dies in the fight then you've done a great disservice to the sport."
Bill Bostic – "For me, a good rod is one with balance that loads up evenly enough with a fish on, that I feel like the rod can handle it. Price of course matters, and in most cases, you get what you pay for. A great rod is one with balance, feel, made of quality components and looks nice as well."
Beaux Yerger – "A good rod is one that I will pick up and throw a few times and put down. A great rod is one that I will pick up and fish for a little longer period of time comfortably."
David Kennedy – "…the difference between a good rod and a great rod, in my opinion, is the heart that goes into making the rod. The CCR team has that and is shown in the QUALITY of their rods."

Do you have a favorite fishing rod?
Zsolt Takacs – "I absolutely love the Cajun Trout Trigger when fishing for trout and redfish on the flats. It is light enough to handle trout of all sizes and has enough backbone to tackle any redfish that decide to test its worth."
Bill Bostic – "My favorite rod is, of course, my custom made rod(s) from Cajun Custom Rods®. I actually have two, a cranking rod that makes throwing crank baits for extended periods of time easy. I also have a flipping stick that has such great feel, I can fish with it for hours with minimal effort."
David Kennedy – "For top water, the Savannah Series. This rod, made with CCR's American Standard Quality and intermediate modulus graphite fibers, allows me to do this time and time again. Oh, by the way, it is light as well. Weighing in at only 3.2oz, my muscles do not tire as quickly compared to rods weighing more. The same is true for my flipping rod. I use the CCR Hella-Bomb just for this reason. 8′ long and weighing in at 4.1oz, I can flip the pads and grass beds for 8 hours in the heat without tiring easily."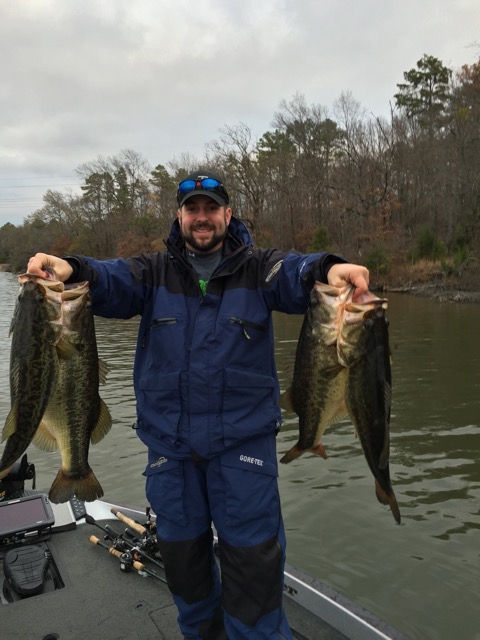 There you have it, a few tips to help make choosing your next rod a little easier. Good luck and be sure to check out the lineup at Cajun Custom the next time you're in the market for a new rod.
Wishing you tight lines!
A little about Cajun Custom Rods:
If you're in the market for a new rod you can't go wrong with a Cajun.  Dedicated to quality and proud to be made in the USA, Cajun offers a lineup of rods to tackle any freshwater or saltwater need. Stay tuned for some exciting new series launching summer 2015. Oh, and if you're a college sports fan, check out their custom CollegeRods series to show your team spirit on the water!
You can follow Cajun Custom Rods on Fin & Field.