More students than ever before are finding their way into the wilderness and reaping the benefits of spending time on challenging adventures in the great outdoors. For many, these trips are new explorations in unfamiliar settings, purposeful replacements for "screen time" or desired getaways to connect or re-connect with waning skills and values. First timers who choose to go on an expedition with an experiential education organization like Outward Bound may not know what to expect or how to prepare beyond the written materials they're given. So we asked long-time guides and course experts what off-grid essentials they would make sure to take along. They shared a variety of special items that resonate with them to make wilderness life more successful and what first-timers should know before they go.
The Tangibles
Everyone gets a list of the basic equipment they'll need so that their health and safety on course is handled. If you stick to the equipment you'll absolutely have what you need, but we wanted to know about the items that experts like to take that go beyond the required items. What items energize you, remind you of home or make your experience that much better? Some items are universal must-haves, and some are unique to particular people and their personal likes and dislikes. These are the top tangible items that our course experts absolutely take with them if they can.
Shoes That Fit
Whether they fit your feet, the conditions or the need of the moment, footwear is the number one item to get right. It's not just about buying the right shoes or boots for the journey, but breaking them in and truly making them your own before you test them on foreign ground. If you're doing a course on water, try to pick up water shoes that are specific for that purpose. Old or beat-up sneakers work, sure, but they're not designed to shed water and keep your feet from marinating all day. Shoes that are made to quick dry make your feet very happy after a couple weeks on the river.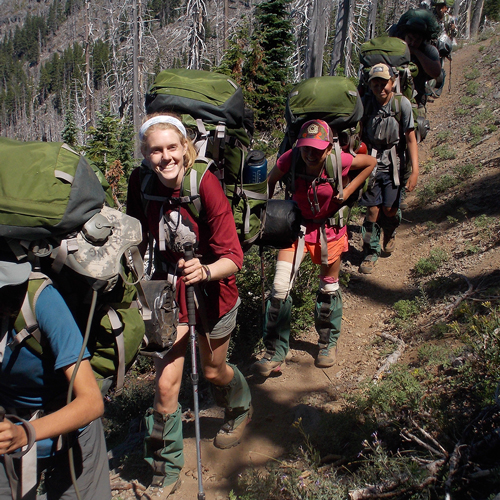 If you're ground-bound and hiking or backpacking is planned, wear and "get to know" your hiking boots at least a couple of weeks before you go. You want the creases worn in and the tread tested, and it's a plus if you find out where blisters are likely to appear so that you can take measures to prevent that. Like putting new snow tires on your car before winter pays a visit, hiking boots need to be on your feet (hopefully multiple times) and used before the true trail test is at hand.
Weather Wear
Rain gear and thermal underwear made the list, regardless of the season. The idea that a summer course can drop in temperature from 100 degrees to lower than 60 degrees in a few hours may elicit a laugh, but you won't think it's funny if you're too cold. Thermal underwear, even for summer courses, is considered vital. The same goes for quality rain gear. Experts recommend that you take along higher quality rain gear instead of hand-me-downs or thrift store finds if you can. Seams need to be waterproof and material needs to be rugged so that you can catch and throw back whatever Mother Nature tosses your way. If you're soggy, you'll be sorry.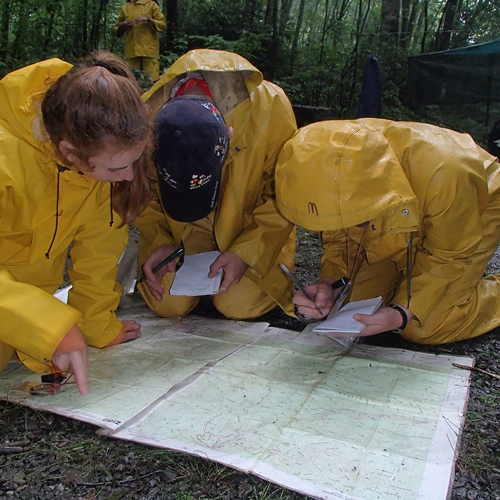 Sleeping bag liners were also mentioned as "pretty great" by those in the know. Liners can keep you warmer on cold nights and allow you a cooler option (other than your full sleeping bag) on warm nights. Both are good choices to have when you need them.
Unexpected Luxuries
Several unexpected items can lift your spirits or provide nice-to-have amenities during your stay in the wilderness.
If Gold Bond powder or baby wipes are listed as an 'optional' item on your packing list, bring them! Due to weight and pack in/pack out requirements, some packing lists may…